Range Brewing Has Added a Pizzeria and Barrel Room to Its Growing Newstead Base 
Meet Jacopo's Pizza and The Bethnal, Range's new go-tos for Roman-style slices and hosting events.
When is a brewery about more than just beer? When its pizzas are so in demand that it launches its own pizzeria, too. That's the story at Newstead's Range Brewing, which opened its doors on Byres Street in 2018, expanded to Melbourne in 2020 and now has its own onsite slice-slinging eatery at its OG Brisbane venue. Jacopo's Pizza isn't the only new addition joining Range's range in 2023, either.
Roman-style pizza has been on the menu at Range since the beginning, with the brewery priding itself on having some of the thinnest bases around. A big driving force: the Newstead site's original Roman-born chef Jacopo, who has since moved back to Italy but still lends the company his name for this new venture.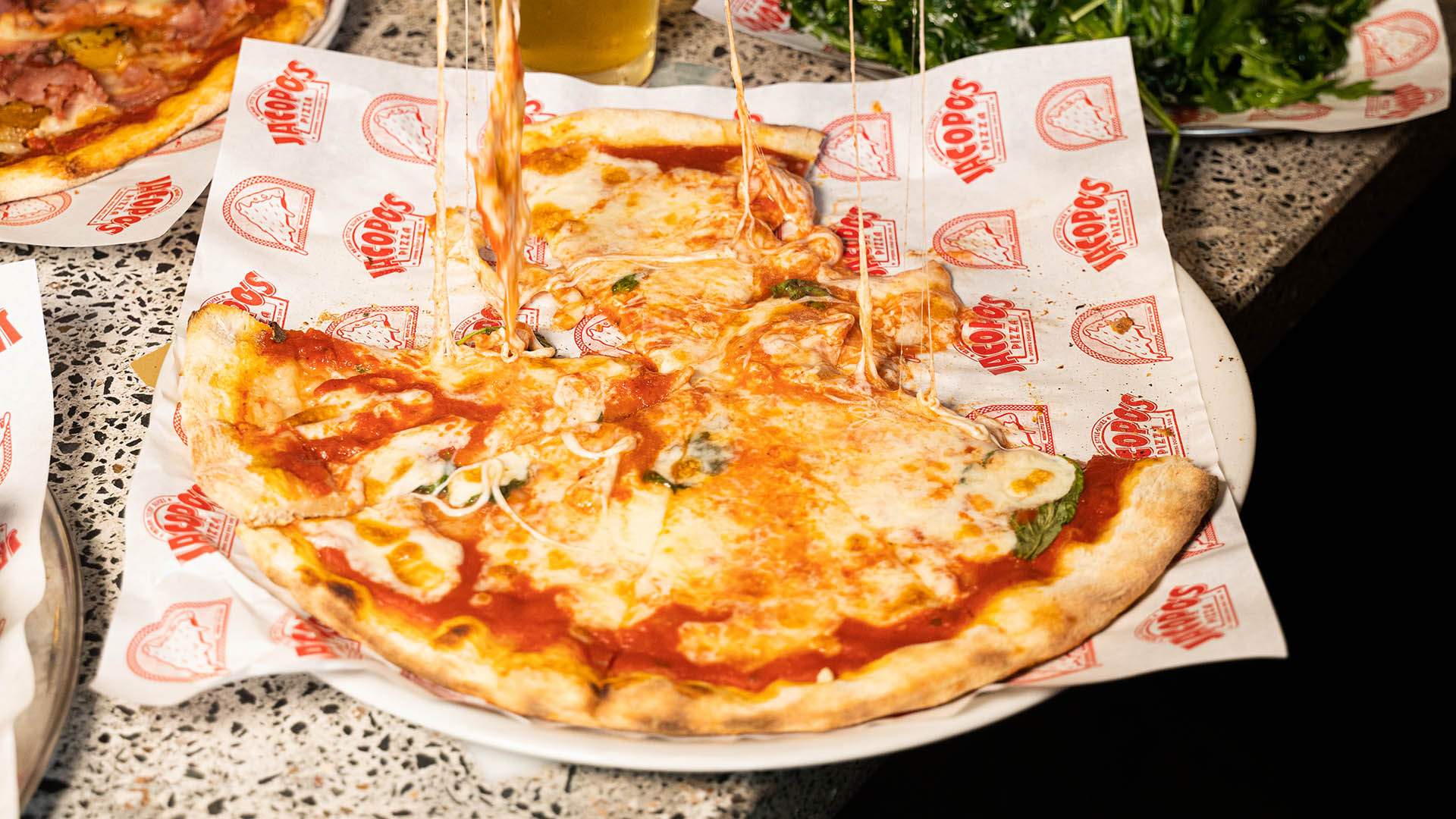 "It's a little ode to him and his dough recipe – which has been tweaked a little bit since then, but is very much still the base of our recipe," Range's co-founder Matt McIver tells Concrete Playground.
"We've also added on some really fun, interesting sides as well — Italian-inspired eats that people can enjoy casually with friends. And we think it works really well with the space and with the beers we have to offer."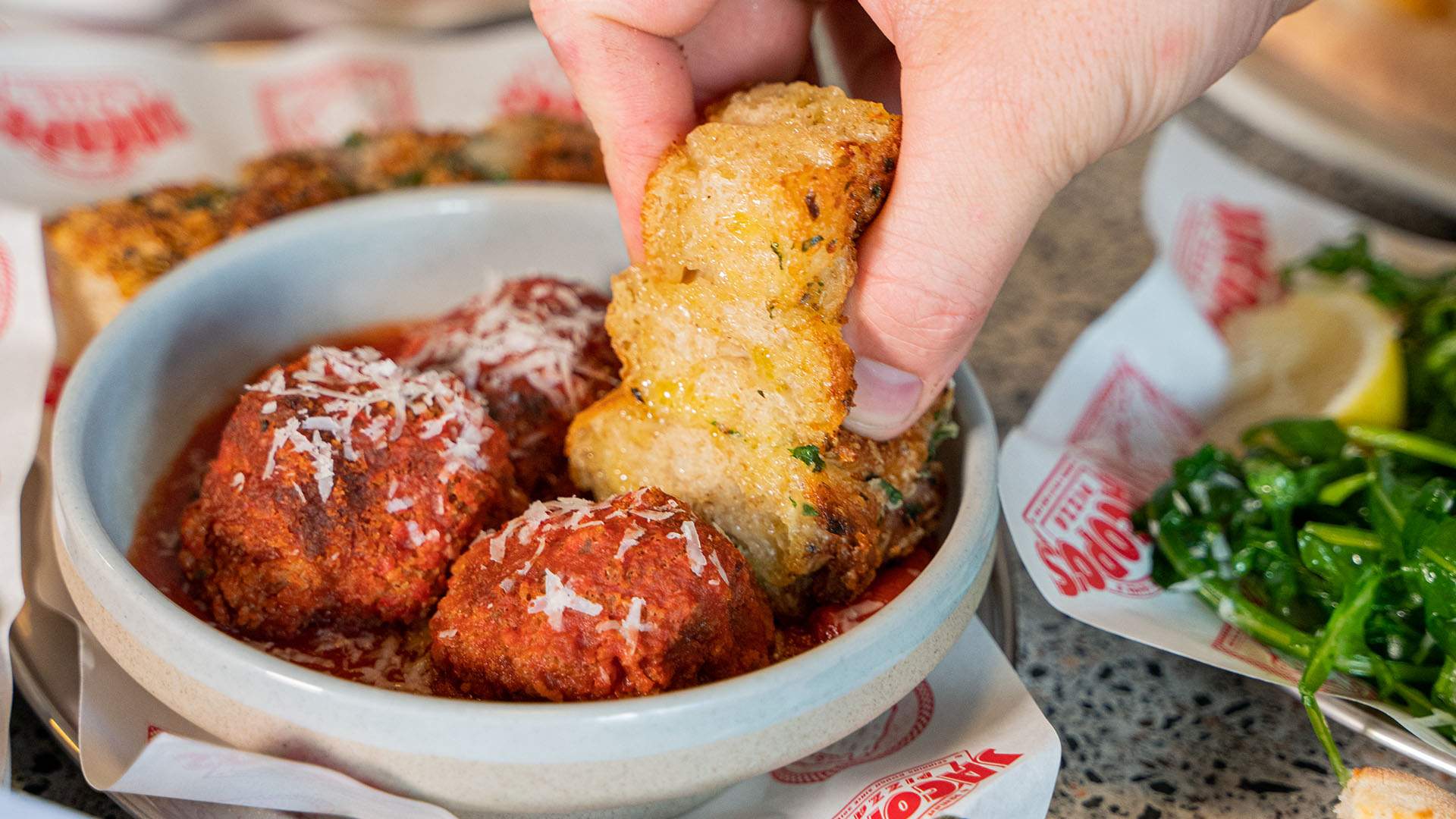 At Jacopo's, which sits inside Range Brewing itself and operates from Wednesday–Sunday, 24-hour slow-rise sourdough bases are the star. They're made with a cold-fermentation process that allows the dough more time to whip up its flavour and texture, which is also how they also get so thin. Seven different combinations of toppings are available, including the vegetarian-friendly Aunty Marg; the Pied Piper, which comes with fermented chilli, honey, salami and pickled peppers; a vegan number called The Spice Rack, as made on a pumpkin base, then packed with twice-roasted chickpeas and spiced eggplant; and the House Arrest, aka ham and pineapple.
Another option pops house-made 'nduja meatballs on top, or you can get them with focaccia as a snack. Jacopo's also does cacio e pepe rice balls, fried chicken with ranch sauce every Thursday and a dessert of the week — which might have you tucking into peanut butter cheesecake, for instance.
And, if you don't have time to drop by for a bite and brew, the pizzeria does takeaways.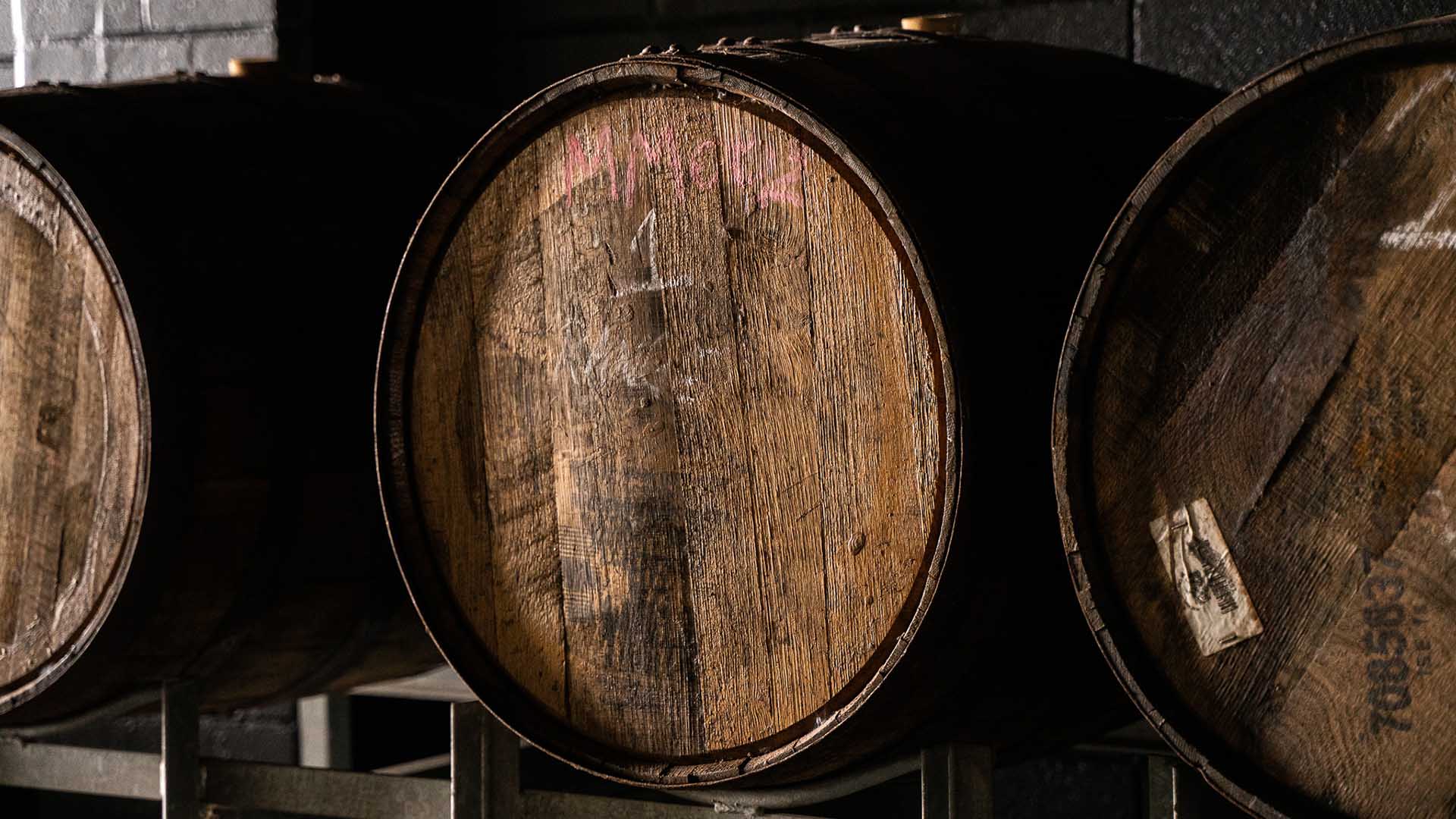 Open since March, Jacopo's is scoring some new company from Saturday, May 13, when Range Brewing's second addition for the year starts welcoming Brisbanites in. Meet The Bethnal, a barrel room next door to the Newstead taproom that's been in the works since late 2022, and is all about giving Range a space for events. Fancy getting married at the brewery? This is where you can tie the knot and celebrate afterwards.
Hosting 120 people cocktail-style and 80 folks sitting down, The Bethnal also owes its name to Range's beginnings. When McIver and fellow co-founders Gerard Martin planned their jump into owning their own brewery years back, they did so at a pub in Bethnal Green in the United Kingdom.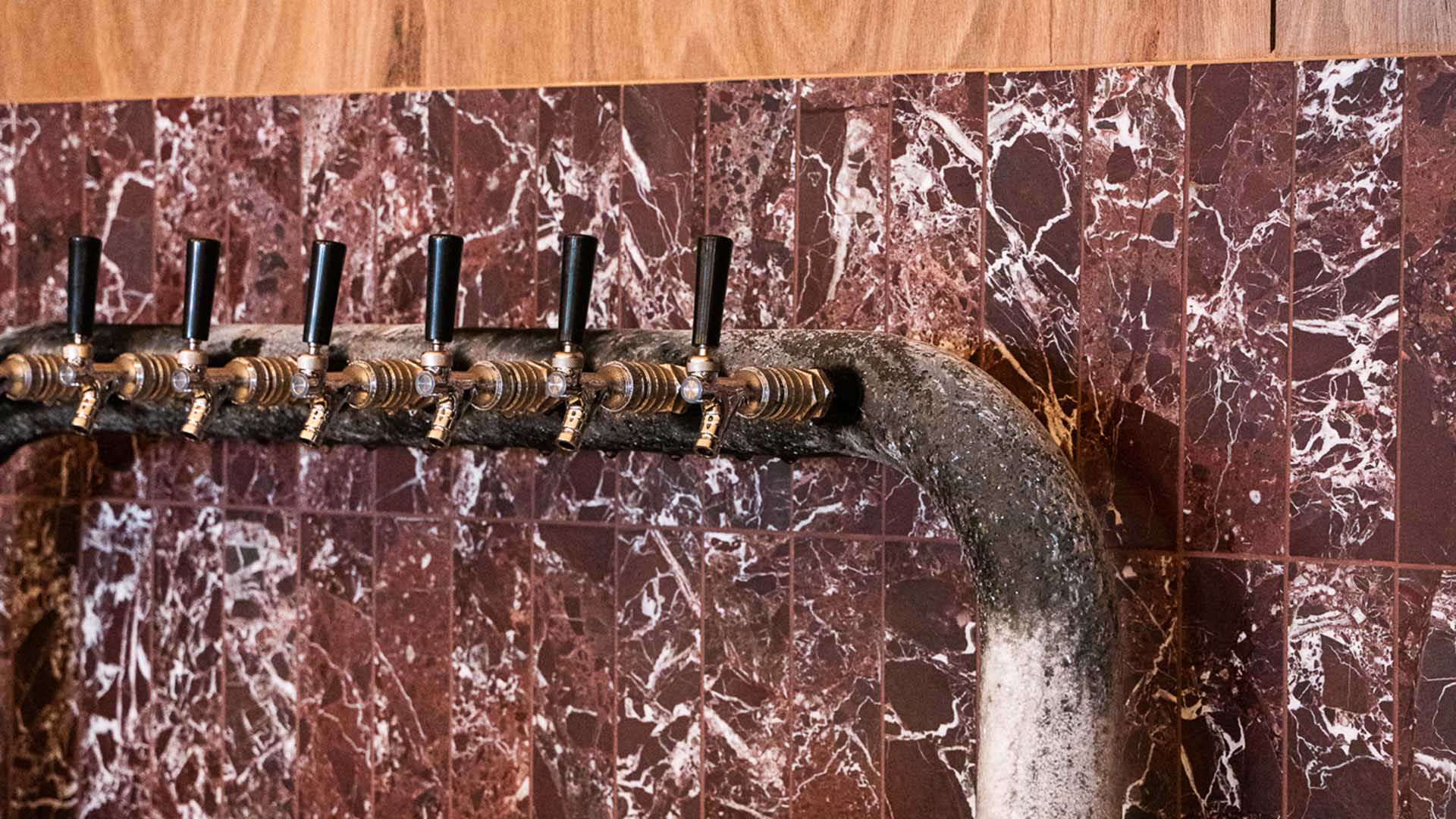 "Bethnal Green is where Gerard and myself lived when we came up with Range the concept, Range the brewery and Range the name. We planned most of the brewery while we were still living in London, and came home to get it off the ground," advises McIver
"Bethnal Green holds a very firm place in our hearts. We actually struggled for a really long time to name that venue. This was something that I came up with which links to the brewery and our story."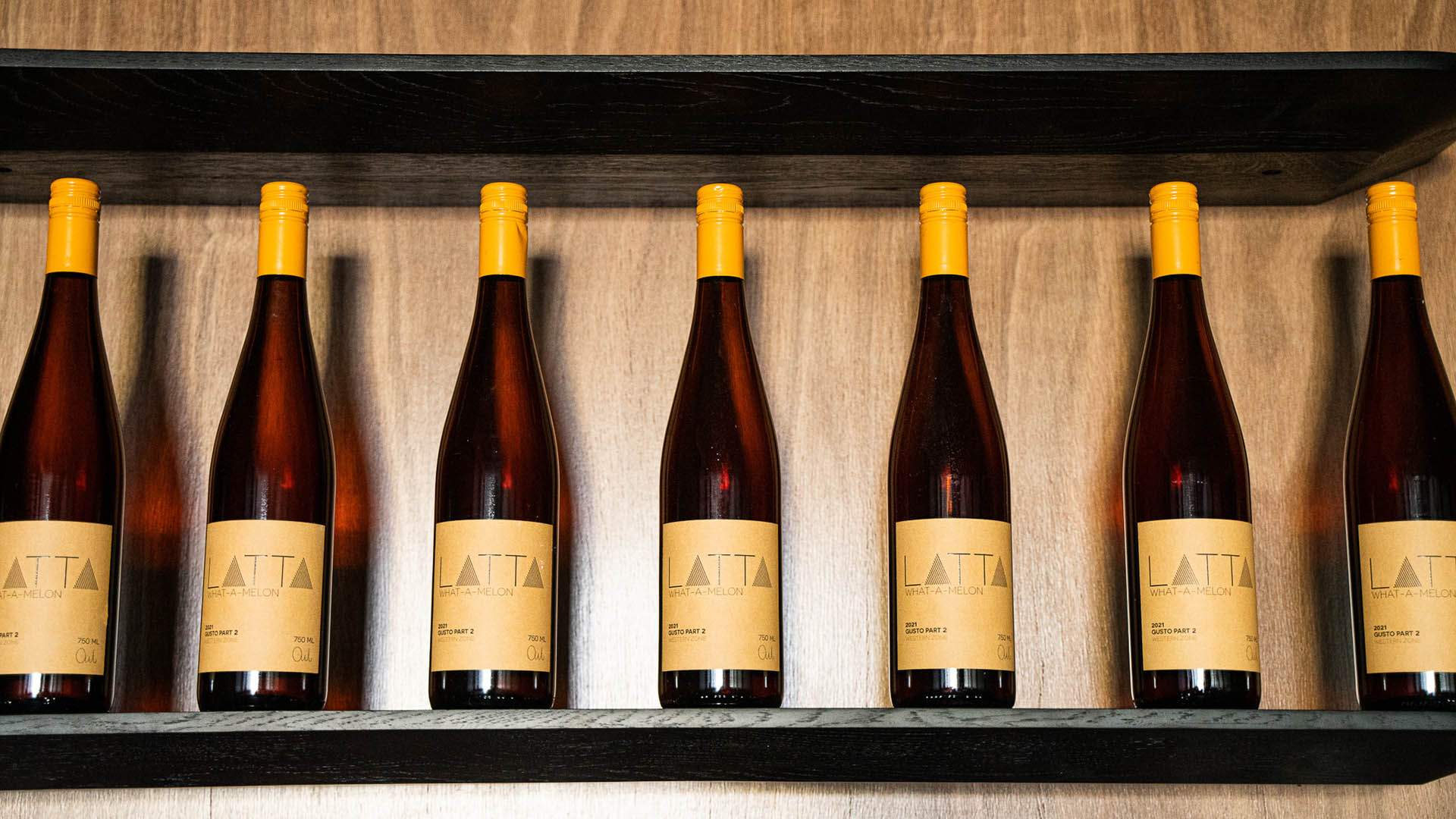 Given that The Bethnal is a barrel room, those oak cylinders line the walls atop polished concrete floors and beneath an exposed ceiling. The vibe is dark and industrial yet also warm; in other words, it's purposefully dramatic.
The floor-to-ceiling barrels also house Range's wild-fermented beers and barrel-aged stouts, but the venue's own custom-built private bar will pour its own in-house red and white wines as well. Made in partnership with LATTA Vino from Victoria's Coghills Creek, you'll only find them at Range's own premises.
 

View this post on Instagram

 
Soon, that'll include a third newcomer: Patio, which is headed to Rosalie in Paddington by the end of May or beginning of June.
"Patio is going to be a neighbourhood craft beer, wine and cocktail bar. It's something that we've wanted to do for a little while, which is have more of a suburban presence in Brisbane, and really latch onto another community that we think a space like that will work in," McIver explains.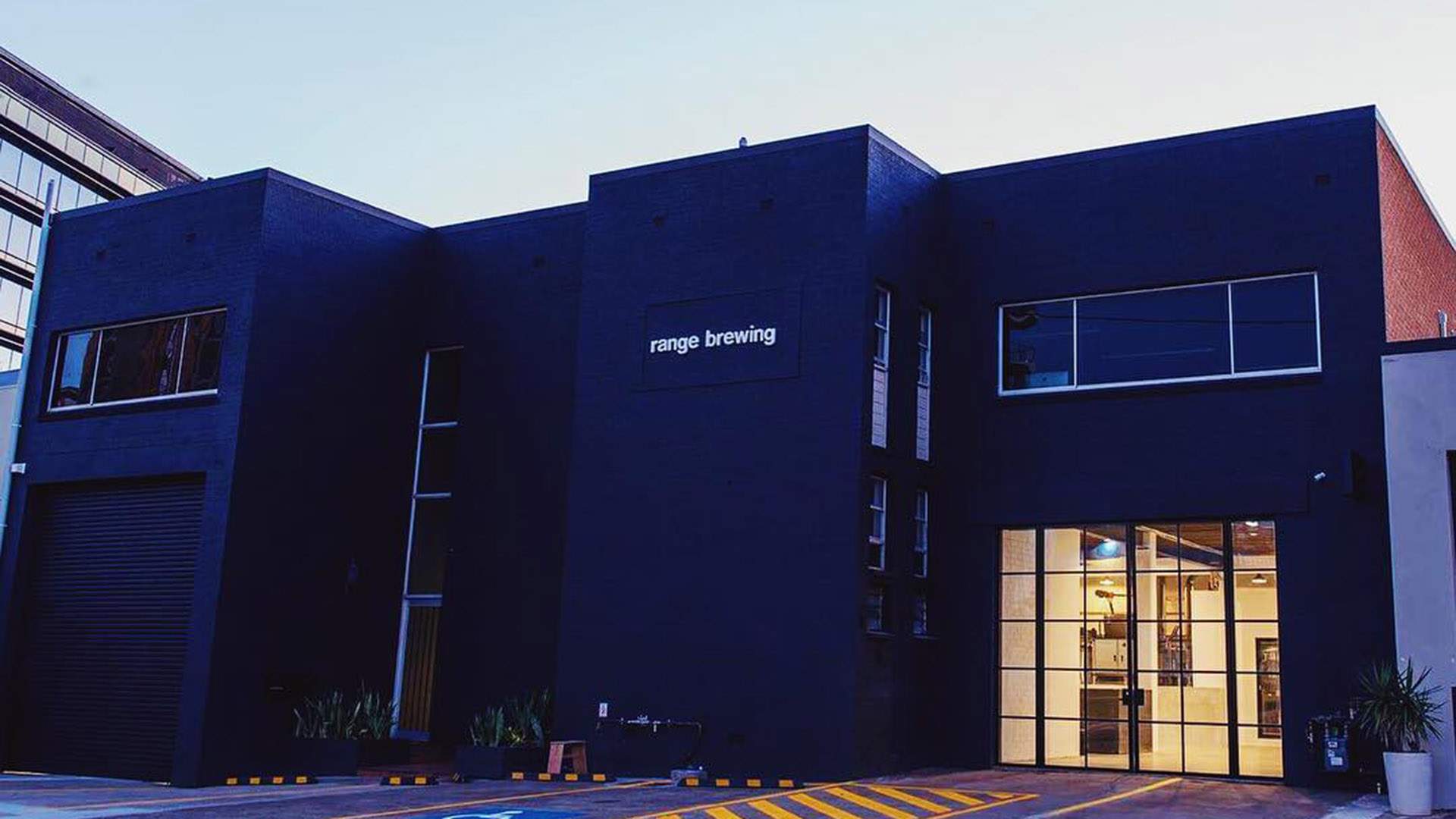 Find Jacopo's Pizza and The Bethnal at Range Brewing, 4 Byres Street, Newstead — with Jacopo's open now and The Bethnal launching on Saturday, May 13.
Concrete Playground Trips
Book unique getaways and adventures dreamed up by our editors