Queen's Wharf's Towering Sky Deck Will Feature a Steak and Seafood Restaurant, Casual Eatery and Openair Bar
Get ready to sip drinks at Cicada Blu, enjoy steak and seafood at Aloria, and grab a relaxed bite at Babblers — all 100 metres above Brisbane.
Sky-high drinks are on offer at plenty of spots around Brisbane, ever since the River City started embracing rooftop bars over the past decade or so. Among Brissie's towering watering holes, Cicada Blu will have you sipping 100 metres above the CBD at the new $3.6-billion Queen's Wharf precinct, however, when it Brisbane's new Sky Deck opens its doors in 2024.
The riverside precinct's lofty tourist attraction will fall under The Star's remit, just as the reimagined Fat Noodle, cocktail bar Cherry and Italian eatery Cucina Regina also will. In the latest unveiling of what's to come, The Star has outlined the three venues that'll feature as part of the Sky Deck. As well as Cicada Blu, get ready to spend time at Aloria and Babblers.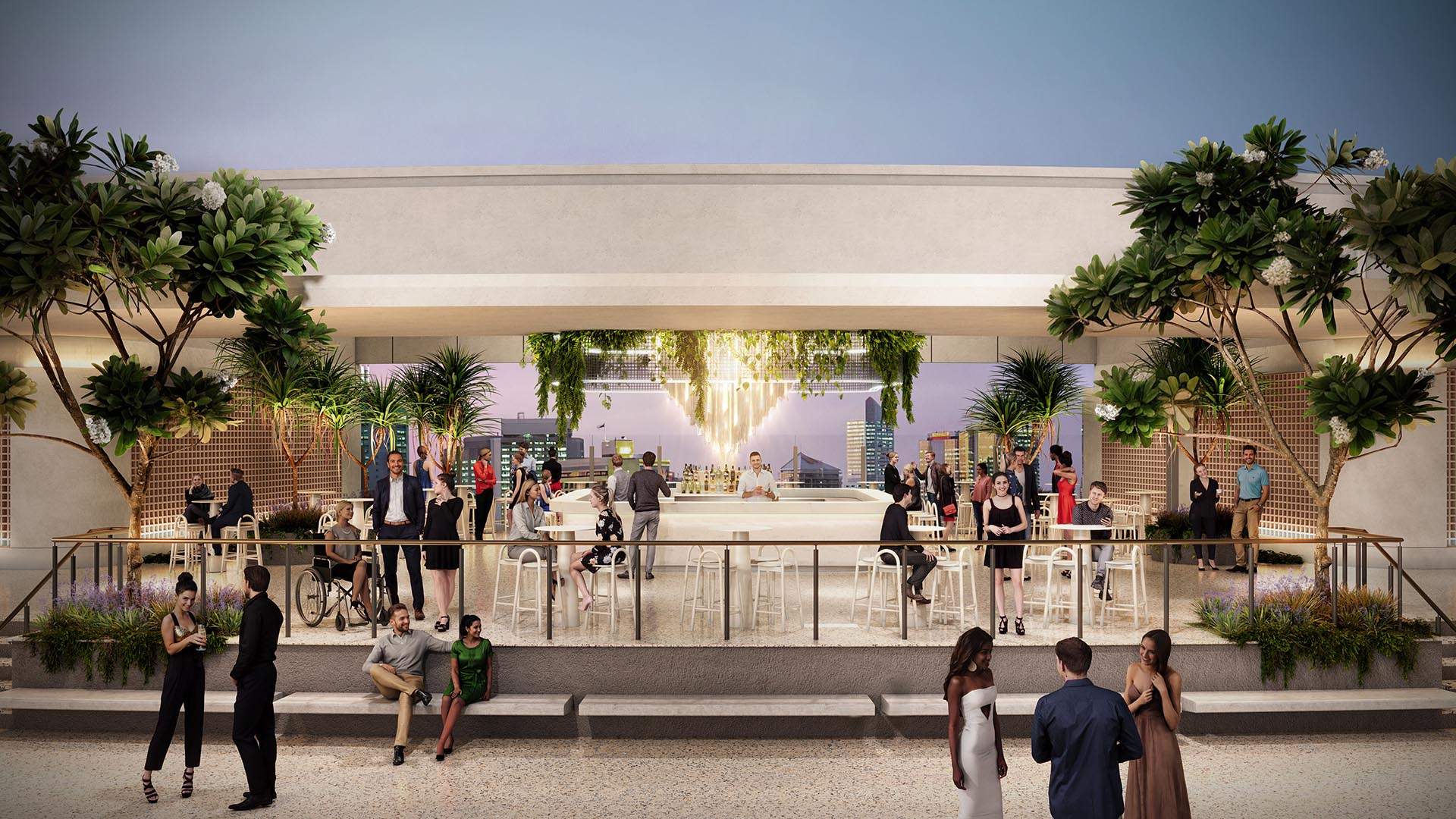 Your new place for a cocktail with a killer view will sit centrestage on the Sky Deck, welcome in patrons by day and by night, put a particular focus on drinks with botanical infusions and offer tunes by sunset. A lighting installation will give the openair bar even more of a glow than its sunny perch is already bound to, and will take its cues from cloud formations and summer storms. Stopping by for a pre- or post-dinner drink, or just because, is recommended.
Located at the western end, Aloria is the Sky Deck's signature restaurant, with beverages also a big attraction. One drawcard: a dedicated martini menu that'll span classics and inventive variations. Another reason to grab a glass: a hefty range of wine, which The Star is dubbing a 'cellar in the sky'.
Food-wise, the menu will skew both European and Australian, as cooked in an open kitchen that heroes woodfired and grill dishes, all while using Australian produce. As well as dry-aged steak, seafood will get ample love.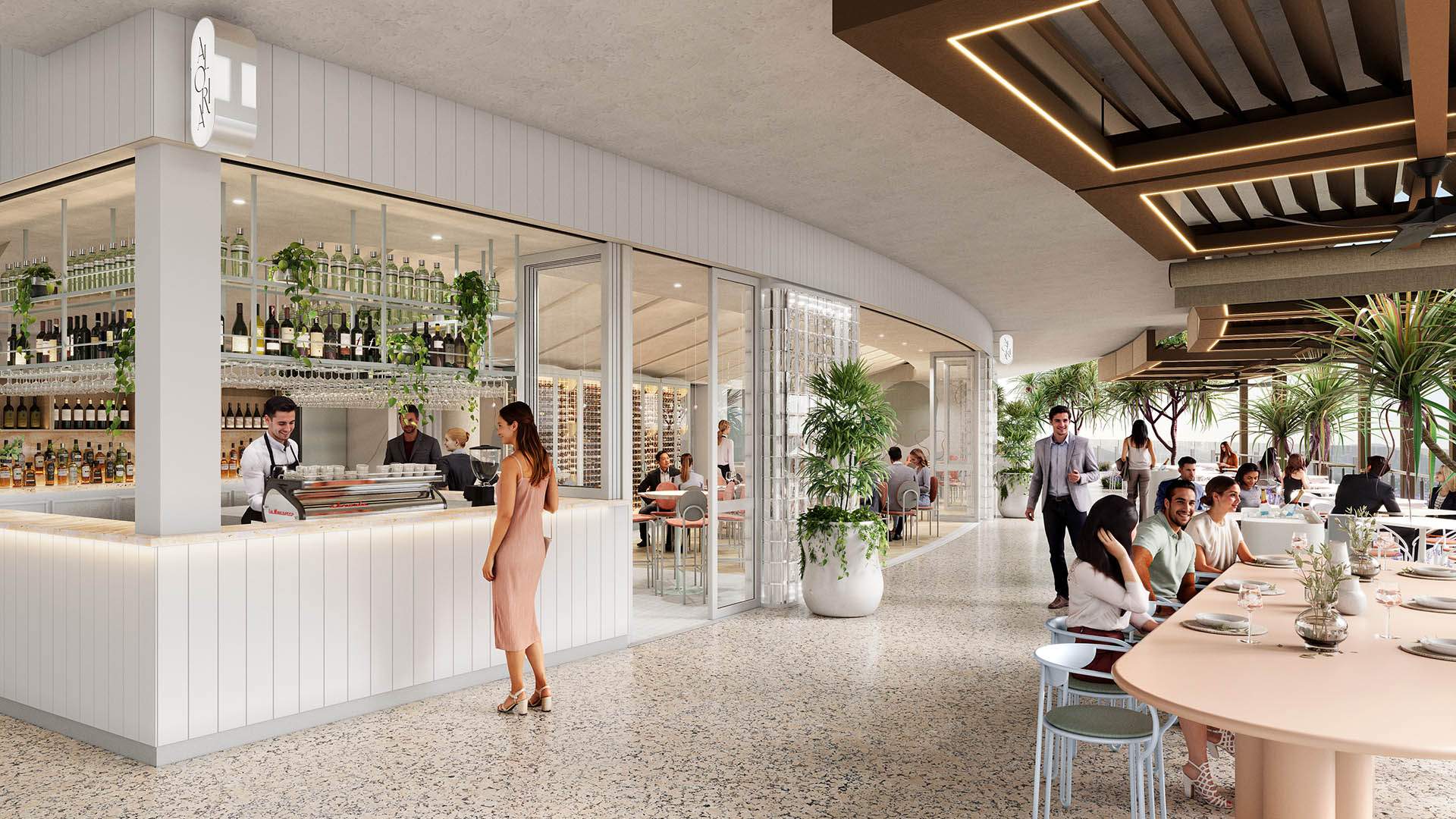 If you're after a more relaxed dining experience, that's where Babblers on Sky Deck's eastern side will come in. Here, share bites will be paired with Australian craft beer and wines. Handcrafted flatbreads are the only dish revealed so far, but that gives you an idea of the laidback vibe. And as for the name, it comes from the babbler bird family.
All three venues will form part of Sky Deck's 250-metre rooftop runway with a glass-floor viewing platform, and sit atop a precinct that's been in the works for at least eight years now. And the views? Expect a 360-degree vantage out over the Brisbane CBD, Brisbane River, Mt Coot-tha and Moreton Bay.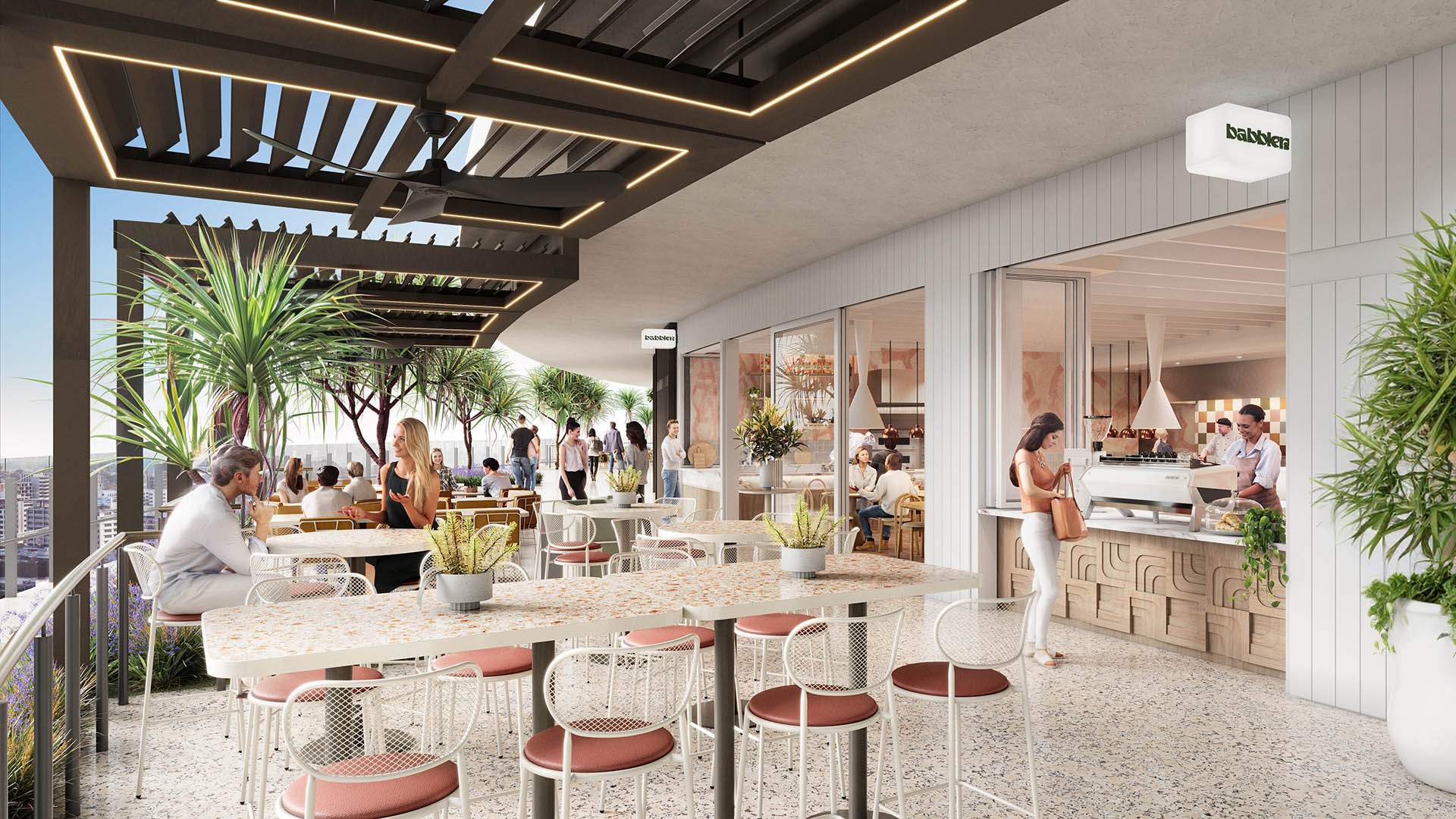 "We have gone above and beyond to consider every detail of each venue and how the trio seamlessly integrate to serve up unforgettable moments in the sky," explains The Star Brisbane General Manager Food & Beverage Dustin Osuch about Aloria, Babblers and Cicada Blu.
"Aloria is destination dining redefined, Babblers brings a sense of familiarity through its warmth and charm, and Cicada Blu is the magnetic centre that brings the three together."
"From a breezy brunch or long relaxed lunch swapping stories with friends, to sunset soirees, intimate dinner dates or celebrations that continue late into the evening, Sky Deck will deliver endless opportunities for locals and visitors to choose their own adventure."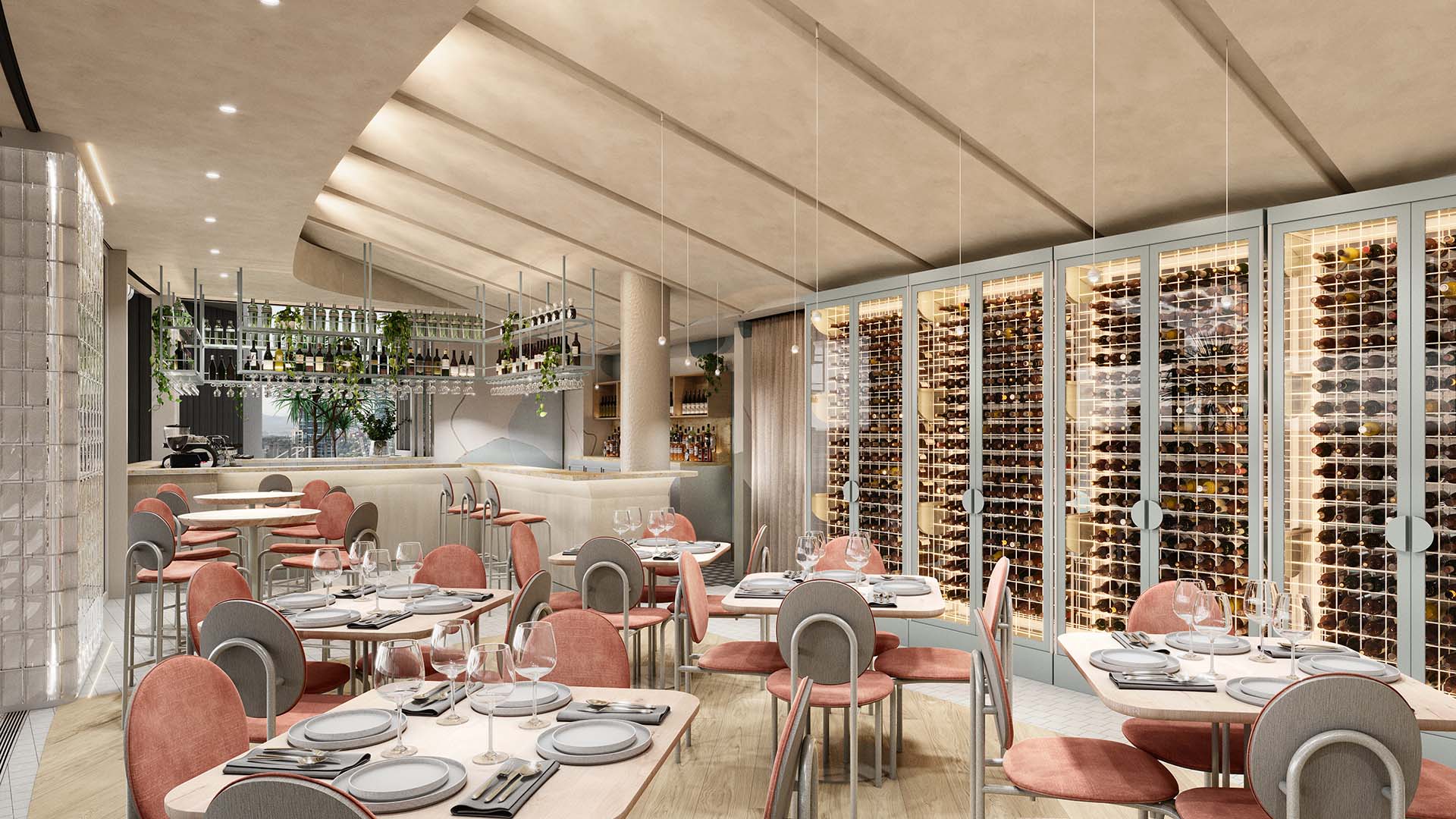 Exactly when the three venues, plus Sky Deck in general and Queen's Wharf overall, will start welcoming in both Brisbanites and tourists hasn't yet been revealed, but April 2024 was the last date floated.
When it does launch between Alice, George, Queen and William streets, Queen's Wharf's crowning glory will be located above other dining options, hotels, shops, apartments and a heap of public space.
While part of one of Queen's Wharf's resident resorts — it's set to feature four hotels — Sky Deck will be open to the public. Also, it isn't small, with a capacity of 1500 visitors at a time.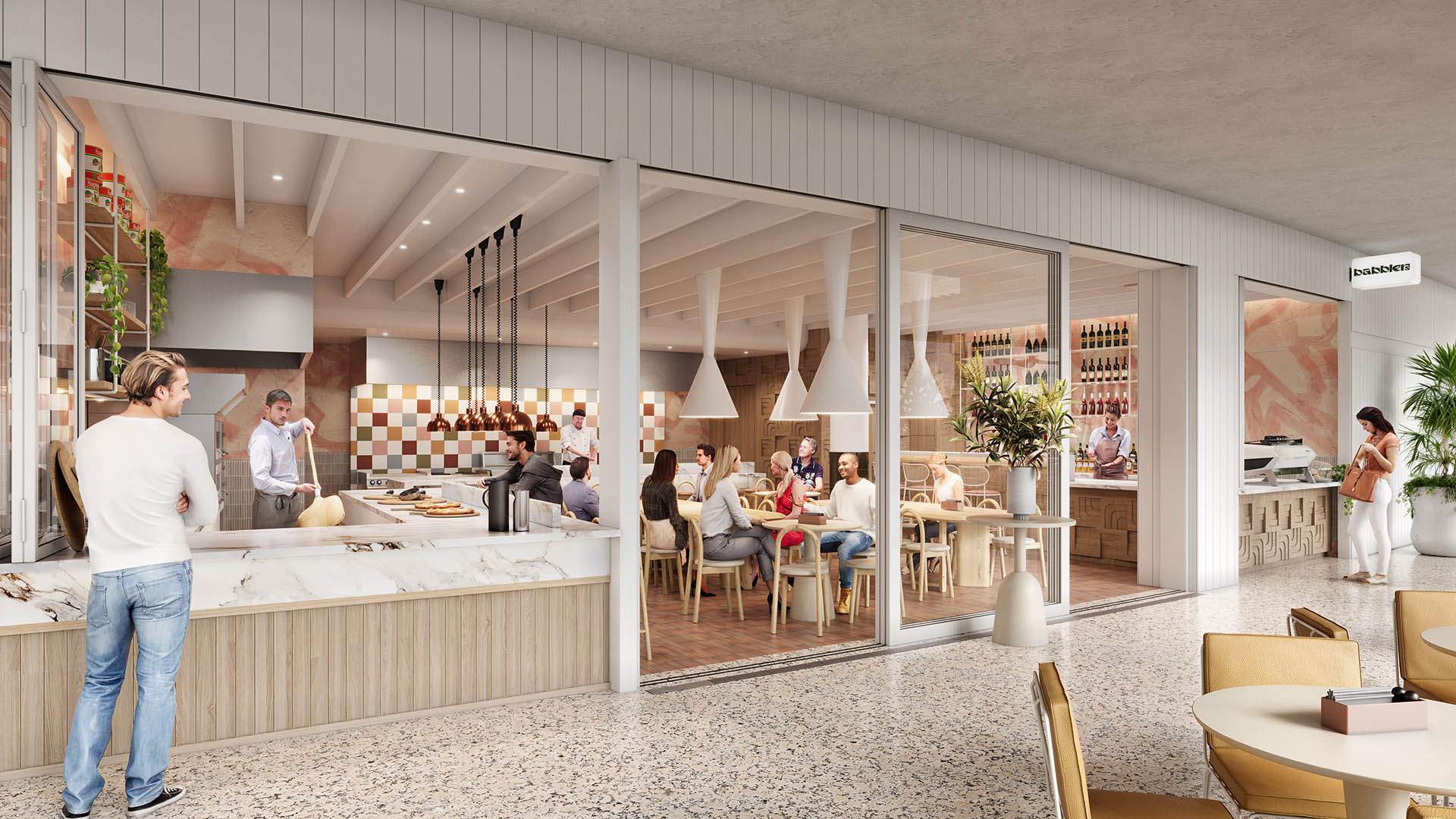 Expect Brisbane's Sky Deck to be popular. The Queensland Government certainly does, anticipating that an estimated 1.4 million international, interstate and local visitors to the city each year might stop by.
As for the rest of the Queen's Wharf Brisbane redevelopment area, it spans across 12 hectares in the CBD, and will include around 50 new bars, cafes and restaurant; a casino; those four aforementioned hotels; approximately 1500 apartments; and a swathe of retailers in a huge new shopping precinct. The full precinct also covers repurposed heritage buildings, plus the Neville Bonner Bridge and Brissie's first riverside bikeway cafe.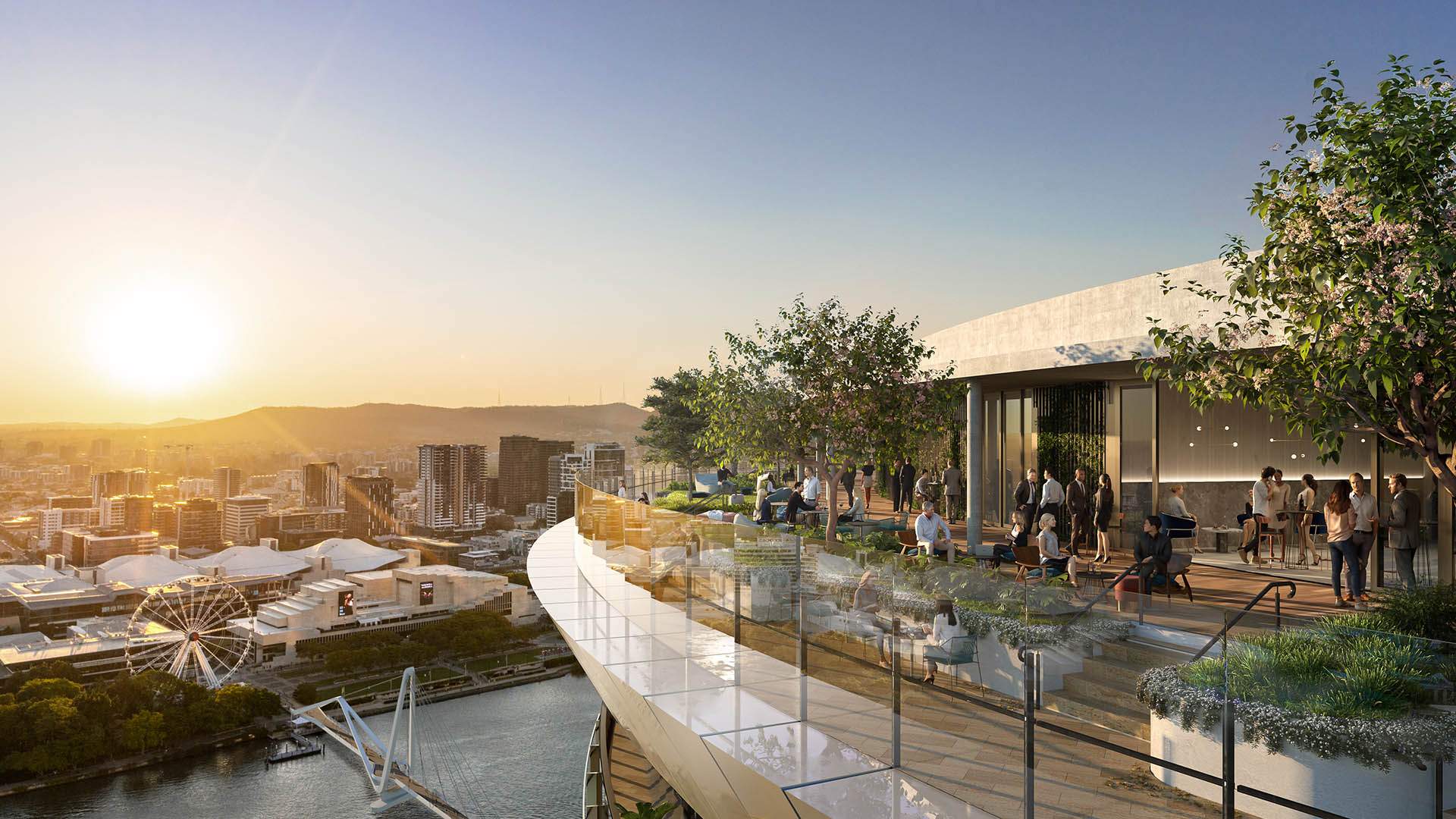 For Brisbane inhabitants, Queen's Wharf has been in the making for so long — and the construction around it just seems to be taking forever, too — that it feels like it has always been coming. But "let's meet at Queen's Wharf" is something that'll soon be able to be said, including by visitors.
Ahead of the 2032 Brisbane Olympics, the River City is transformation central, including tearing down and rebuilding the Gabba; renewing and reinvigorating South Bank, complete with a treetop walk, a permanent handmade goods market and new riverside lawns; making over Victoria Park; and revamping and expanding Northshore Hamilton.
Also, a new seven-hectare riverside parkland is set to join South Brisbane, QPAC's fifth theatre is under construction and Kangaroo Point is set to score a new green bridge with an overwater bar and restaurant.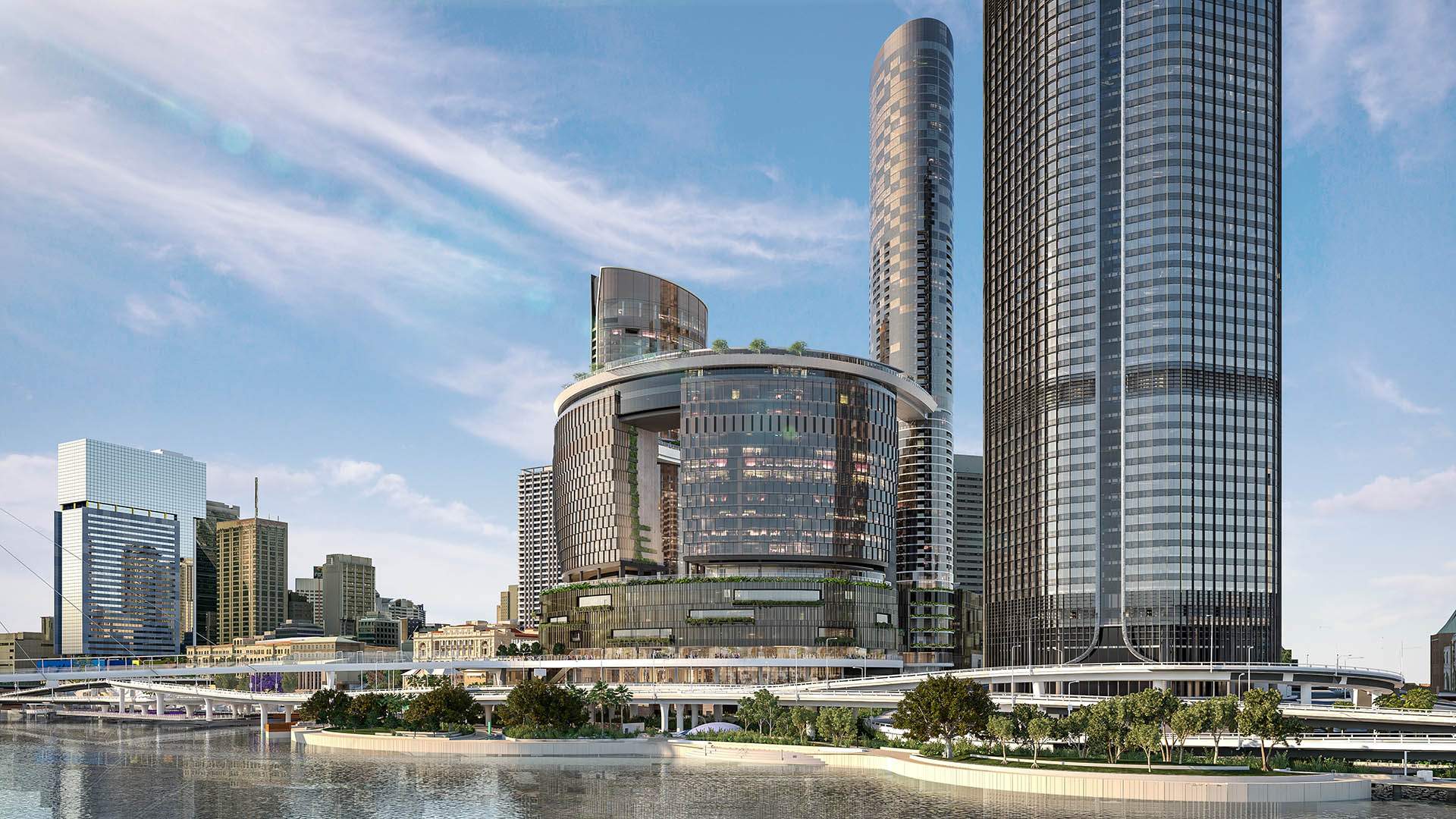 Queen's Wharf is slated to start opening in the Brisbane CBD from April 2024. We'll update you when a specific date is announced — and you can find out further details in the interim via the development's website.
Concrete Playground Trips
Book unique getaways and adventures dreamed up by our editors