FOOD & DRINK
The Sydney Restaurants Africola's Duncan Welgemoed Visits for Inspiration
Find out which spots set Duncan Welgemoed's imagination alight — and how this will impact his Red Rock Deli Secret Supper.
in partnership with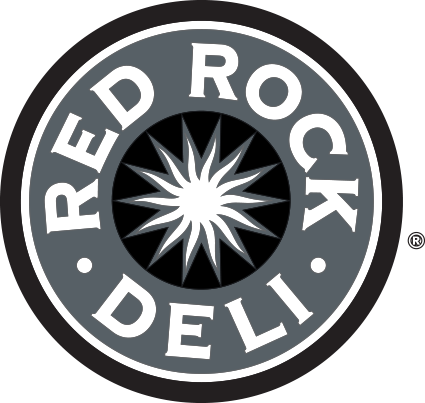 When it comes to food, using fire is a gamechanger — it transforms humble ingredients into incredible flavours. And few are as skilled at harnessing flame for this purpose as Duncan Welgemoed. Welgemoed is the head chef of Africola, a North African-inspired grill and smokehouse that's so renowned, it alone is almost worth booking a trip to Adelaide to visit. A little extreme? Well, luckily, you'll soon have a chance to taste Welgemoed's lauded food right here in Sydney. He has teamed up with Red Rock Deli to host one of its upcoming Secret Suppers on Thursday, June 20.
So, what can diners expect from the chef behind menu items such as grilled smoked tongue, a 'tea sandwich' of crispy chicken skin and hot chicken dripping and wood oven cauliflower with tahini cream? Well, we don't quite know — yet. The menu will stay true to the event's name and remain under-wraps until the night. But we do know that it'll be inspired by Red Rock Deli's limited-edition flavour, flame grilled steak and chimichurri, and that fire will play a big role.
"At Africola, we channel the smoke element of fire to be essentially used as a seasoning. And that's what I've done with my dishes for the event," Welgemoed said.
That's some truly next-level, elemental seasoning. The raw force of nature flavouring your food? It's practically magic.
As a man with a burning passion for cooking by fire (thanks to his South African roots), Welgemoed has a keen admiration for other like-minded chefs. So, in an effort to get more information on his upcoming menu, we asked him about some of his favourites.
Sydney's vibrant restaurant scene is home to some notable inclusions in this 'hall of flame'. One venue that stands out is the aptly named Firedoor, where smoke and flames are the conceptual theme throughout the menu. Welgemoed sings high praise of the 203-day dry-aged rib of beef.
"Lennox Hastie at Firedoor is one of the best fire cooks in the world. His technique is second to none," Welgemoed said.
And, while it's hard to pin down a favourite dish at the Argentinian barbeque and grill restaurant Porteño, he assures us you can't go wrong with anything cooked on the asado (fire pit).
Of course, sometimes you want the comfort of a classic dish done just right, and that's when you should head for The Unicorn. Welgemoed loves the half Bannockburn barbeque chook with brown mushrooms and tarragon sauce — just the right balance of fancy and familiar. Then again, if you need your dining experience to be both firey and very fine, the wood-fired potato bread from Ester comes highly recommended. Welgemoed prefers it with dashi jelly, but Ester's latest menu refresh sees it intriguingly paired with kefir cream and trout roe for a zingy, salty lift.
Fred's in Paddington strikes the balance between home comfort (you feel like you're in someone's luxurious open plan kitchen) and upscale city dining. Welgemoed's chosen dish reflects this perfect marriage of impressive elegance and honest, wholesome flavour — grilled rack of lamb with wine grapes, cime di rapa, fennel seed and rosemary. Like the other venues, Fred's exemplifies an approach to cooking similar to Welgemoed's own by letting the ingredients speak for themselves.
So, what might we deduce about Welgemoed's secret supper menu from his Sydney sparks of inspiration? Expect delightful, yet unpretentious, play with fire and flavour, the comfort of familiar touches with innovative twists and a decidedly global approach to three flaming good courses. We'll leave that idea smouldering with you for now.
Duncan Welgemoed's Secret Supper will take place across two sessions on Thursday, June 20. 
Top Image: Josh Geelen.
Published on June 13, 2019 by Stephanie Monteith