What Three Top Chefs Love About Eating (And Cooking) Plant-Based
"Plant-based eating is honestly no different to eating any other meal. Good food is good food."
in partnership with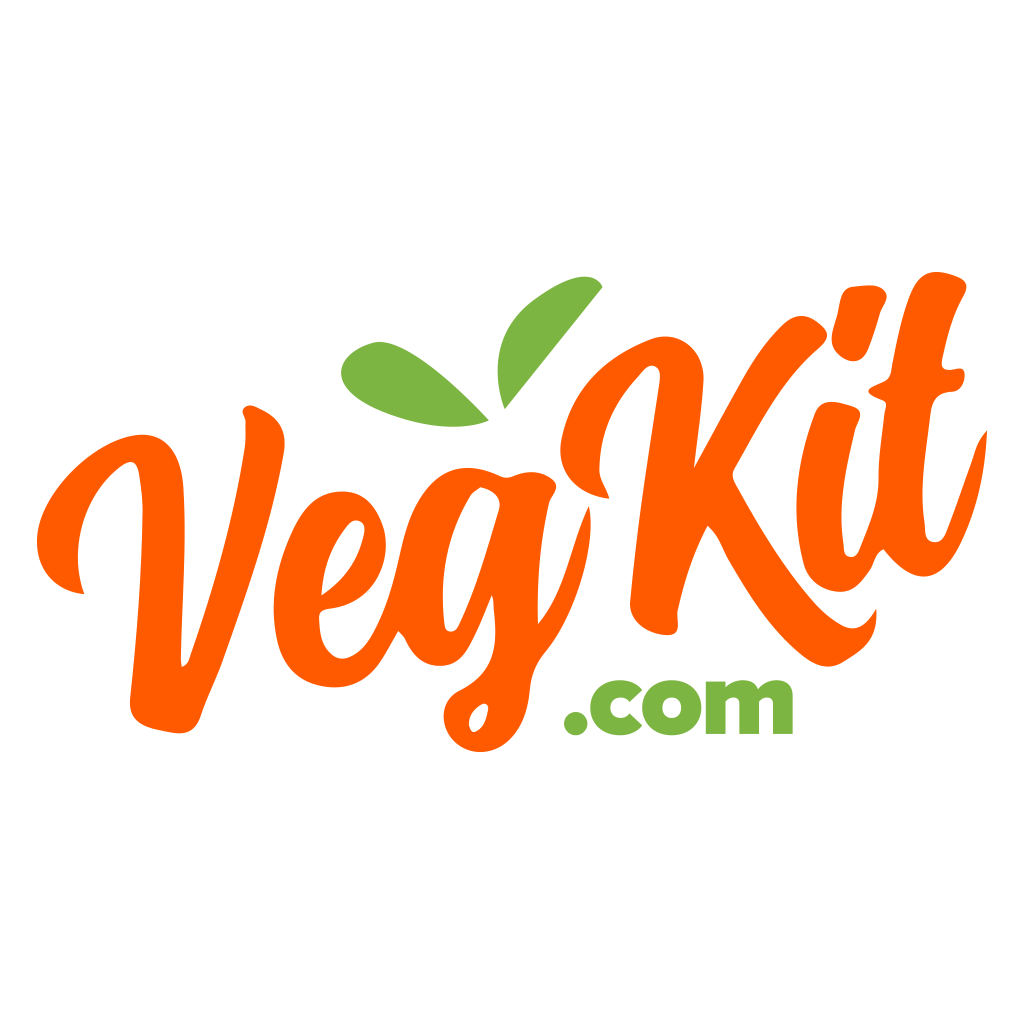 To the casual observer, the rise in plant-based eating has seemingly come about overnight. Brands like Beyond Meat, Impossible Foods and V2Food have signalled a major shift in the way we think about meat, while thought-provoking documentaries like Food, Inc., The Game Changers and Cowspiracy: The Sustainability Secret have sparked conversations around our relationship with food and behaviours of consumption. Elsewhere, online resources like Vegkit — a new initiative by Animals Australia — offer a world of resources that have made it more accessible than ever before to embrace the many ways to eat plant-based.
From a culinary choice you used to associate with your kooky aunt to now seeing legitimate alternatives lining supermarket shelves — could it be that plant-based eating has suddenly become cool?
It's more than just marketing spin. Factors such as increased awareness of the environmental impact of agriculture, rising meat prices and the health benefits linked to a reduced meat intake have seen Australia's meat consumption hit a 25-year low, according to research released earlier this year.
While plant-based diets and meat-centric ones might have once been seen as a one-or-the-other thing, the increased visibility of meat-free options is helping many shift to full- and part-time veganism. Sure, the merits of lab-made meat alternatives are certainly open for debate. But that's kind of missing the point: these products have become a successful gateway to reducing meat intake for the otherwise disinclined.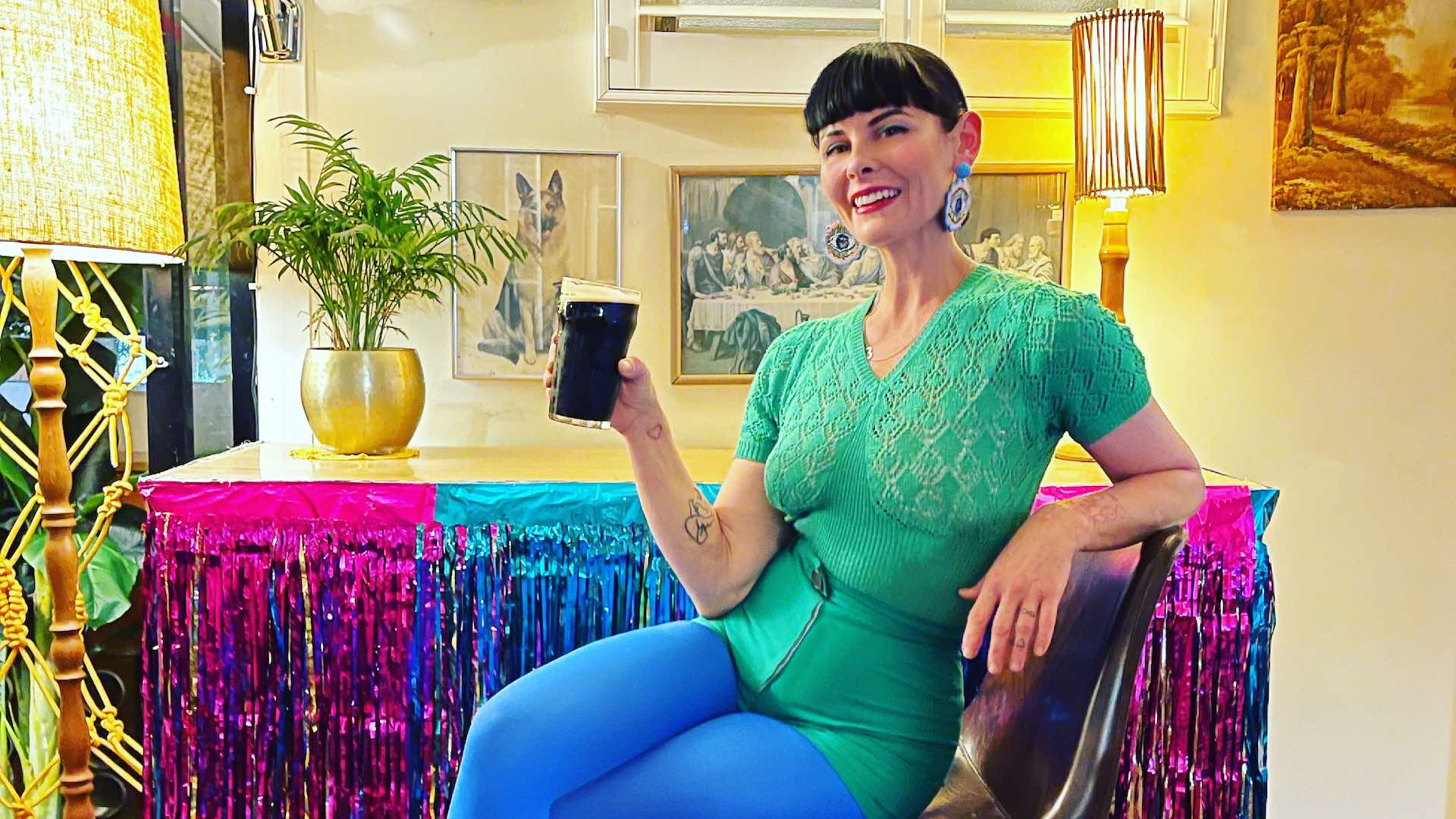 PLANT-BASED EQUALS CREATIVITY
Many venues around Australia are embracing the creativity offered by cooking without meat.
Karl Cooney of Sydney restaurant Yulli's and brewery Yulli's Brews has been vegetarian for nearly 25 years and vegan for the past seven. He considered his decision to switch to plant-based cooking as both a blessing and a curse. "Being from a very food-oriented background, I wanted to eat good shit, so it forced me to learn ways of seeking out and creating well-rounded dishes that didn't seem lacking for not having meat," Cooney tells us.
Co-owner of plant-based Brisbane diner Fitz + Potts, Cassie Potts (pictured above), had a similar experience: "When a meal doesn't revolve around one central, dominating ingredient, [which] is often the case when you cook with meat, you can explore how a range of ingredients and flavours can work in balance and harmony."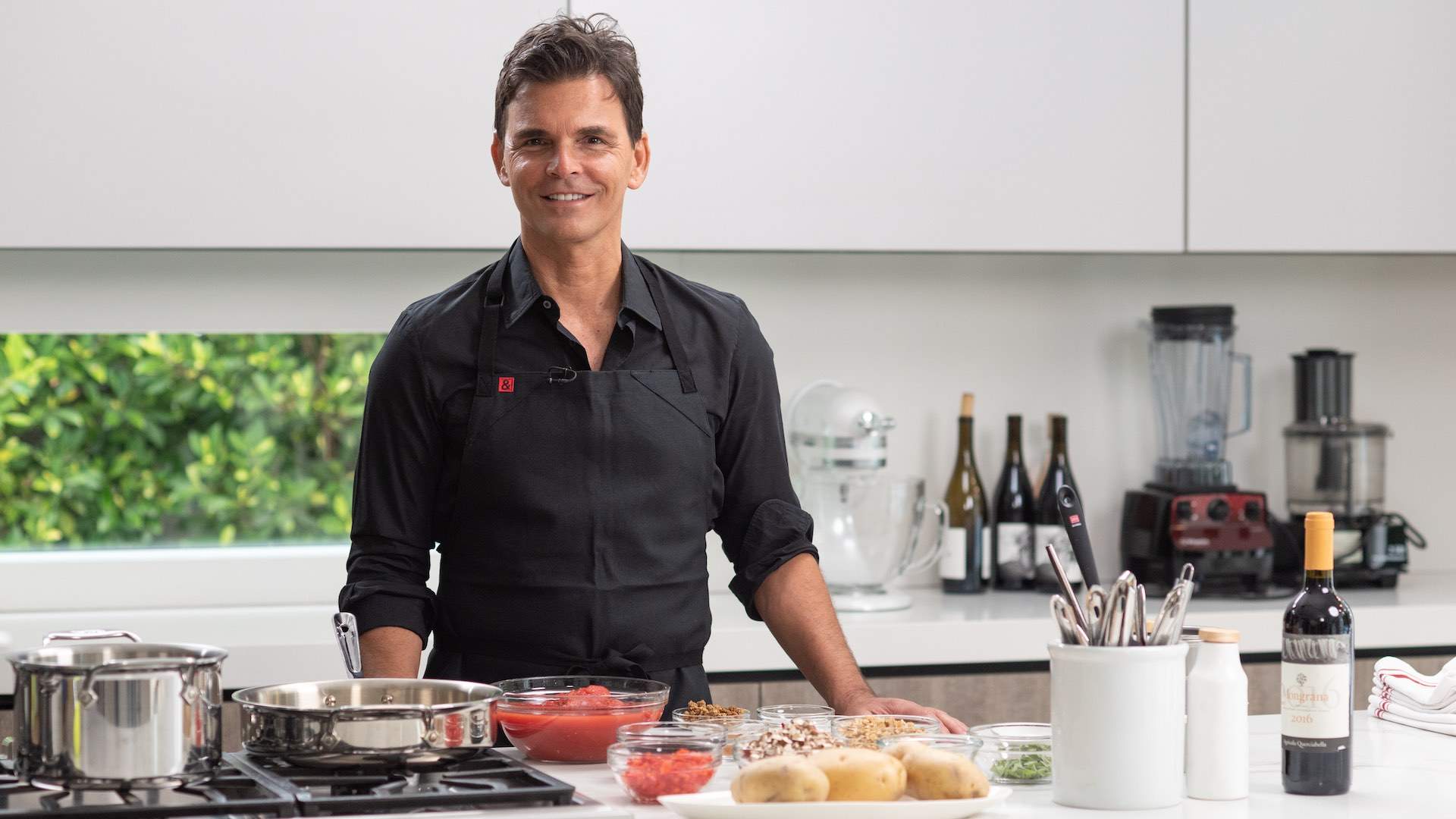 For celebrated American chef Matthew Kenney (pictured above), plant-based eating and cooking represents a new frontier. "This is the most exciting food sector and the future of how we cook, eat and live," says Kenney, who recently opened Alibi, an entirely plant-based restaurant and bar inside Ovolo Woolloomooloo and his first Australian venue.
"Cooking and eating plant-based connects us with seasonality and local ingredients," he continues. "It is also incredibly motivating to work with a cuisine that is not fully developed, allowing us an opportunity to craft a path toward the future."
Potts agrees that when it comes to exploring food options that go beyond animal ingredients, we're only just getting started: "I feel like a bit of an alchemist in the kitchen, because plant-based cooking is still such a new concept. When I first became a vegan, there weren't all the [current] meat- and dairy-alternative options, so I learnt to cook creatively," she says. "Coming up with new versions of meat-based recipes or experimenting with fresh new combinations of vegetables, grains and plant-based proteins is hugely exciting stuff for me."
This creativity benefits diners, too — walk into any of these chefs' restaurants and you'll be treated to a cracker of a meal.
PEOPLE THRIVE ON A PLANT-BASED DIET
The idea of plant-based cooking being 'new' might seem a little strange — after all, humans have been cooking plants for more than 10,000 years. What has changed, though, are perceptions around a plant-based meal as 'missing' something.
"Ironically most people probably think a vegan lifestyle is all about denying yourself of things, but I've always been obsessed with food, and enjoy it in excess," says Potts.
Cooney has also found himself responding to many doubters over his years of plant-based eating and cooking. "The biggest misconception [around cooking plant-based] is that you can't create flavour," says Cooney. "The obvious response is well, you're doing it wrong."
"[Another] misconception is that you get tired on a vegan diet," Cooney adds. "I don't think I've ever eaten meat in the couple of decades I've worked [in] hospitality — and we all know what a brutal industry it is — and the one thing I never lack is energy. Sometimes I lack patience but that's another story."
Kenny adds to this: "The reality is that we always had to overcome perceptions of plant-based not being fulfilling or not having enough protein. However, with elite athletes, many of the world's highest-performing CEOs and the general public thriving on plant-based diets, those misconceptions are thankfully put to rest."
Perhaps, though, it's a cultural thing?
"Many cultures don't think anything of eating a purely plant-based meal," says Potts. "I think it would benefit people's health, the planet and of course animals, if western society didn't think it was so unusual to appreciate a tasty meal without getting hung up on the fact there isn't a lump of flesh central on the plate. Plant-based eating is honestly no different to eating any other meal. Good food is good food."
Looking for more plant-based meal inspo? Check out Vegkit — it's loaded with hundreds of plant-based meals you can enjoy any time of day.
Concrete Playground Trips
Book unique getaways and adventures dreamed up by our editors