Yulli's Brews
A totally vegan (and dog-friendly) taproom and restaurant.
Yulli's, Surry Hills' purveyor of standout vegetarian fare and great brews since 2008, expanded back in 2018 when it created Yulli's Brews — its taproom and restaurant in Alexandria. While the space itself wasn't new — owner Karl Cooney and head brewer James Harvey had been in there for a while brewing award-winning ales — it was the first time the space opened to the public. And like Yulli's, it's totally per cent vegan.
From the beer through to the wine to the neat lineup of bush tucker-meets-Southeast Asian eats, not a fish scale, cheese crumb or bacon rind appears. But it doesn't skimp on flavours — or personality, which carries through from the eclectic design to the anthropomorphic beers.
The space, which can hold 150 people, is split into two areas — a ground floor for big tables and standup beers, and a large mezzanine for sit-down eats — and is filled with tables made from repurposed boat decking and vintage finds from nearby Lunatiques. Designed by Surry Hills' Snell Architects, it has an industrial edge (fitting, for a warehouse) with plenty of nods to Yulli's past.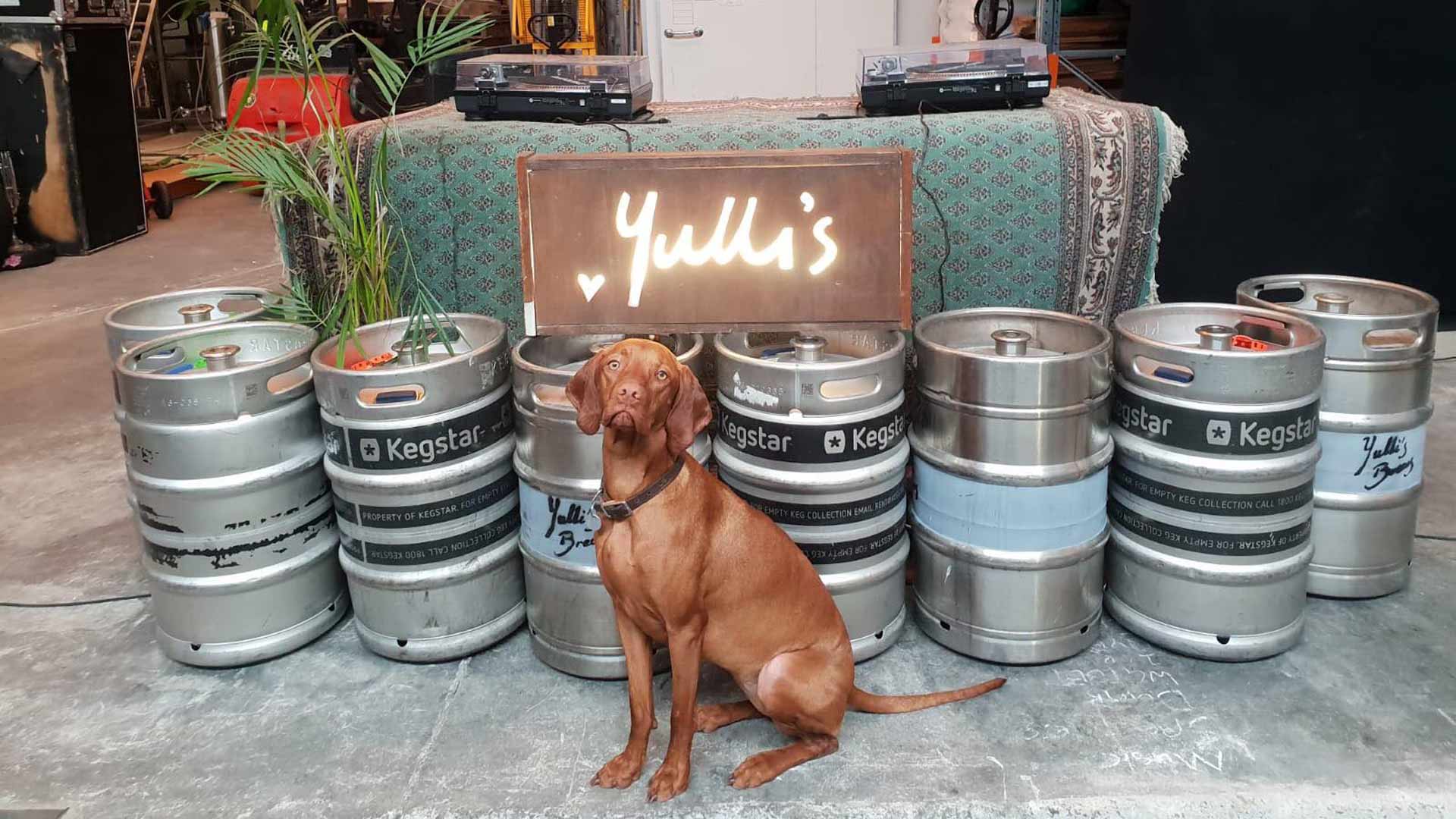 Take a seat on the mezzanine floor and you'll be able to look straight into the production area and watch Harvey and Cooney brewing. You'll also be able to taste brand-new Yulli's brews, including its first cider, Margo. Like all its brews, the dry and fruity apple cider is named after an employee.
If you're not a beer — or cider — fan, fear not: Yulli's Brews has a full bar. And it's all local. And all vegan. Cooney admits that sourcing completely vegan wines — that are all from NSW — was tough, but well worth the effort. On the lineup of local spirits, expect to also see plenty of nearby distillers — with Archie Rose making a notable appearance.
Food is a mishmash of cuisines. You'll find kale and eggplant gyoza topped with chickpeas and dumplings served with crispy enoki. Larger plates see eggplant penang curry with steamed rice and wok-tossed fettuccine with cauliflower cream sauce. You shouldn't feel any guilt about drinking and eating the day away over at Yulli's Brews in Alexandria.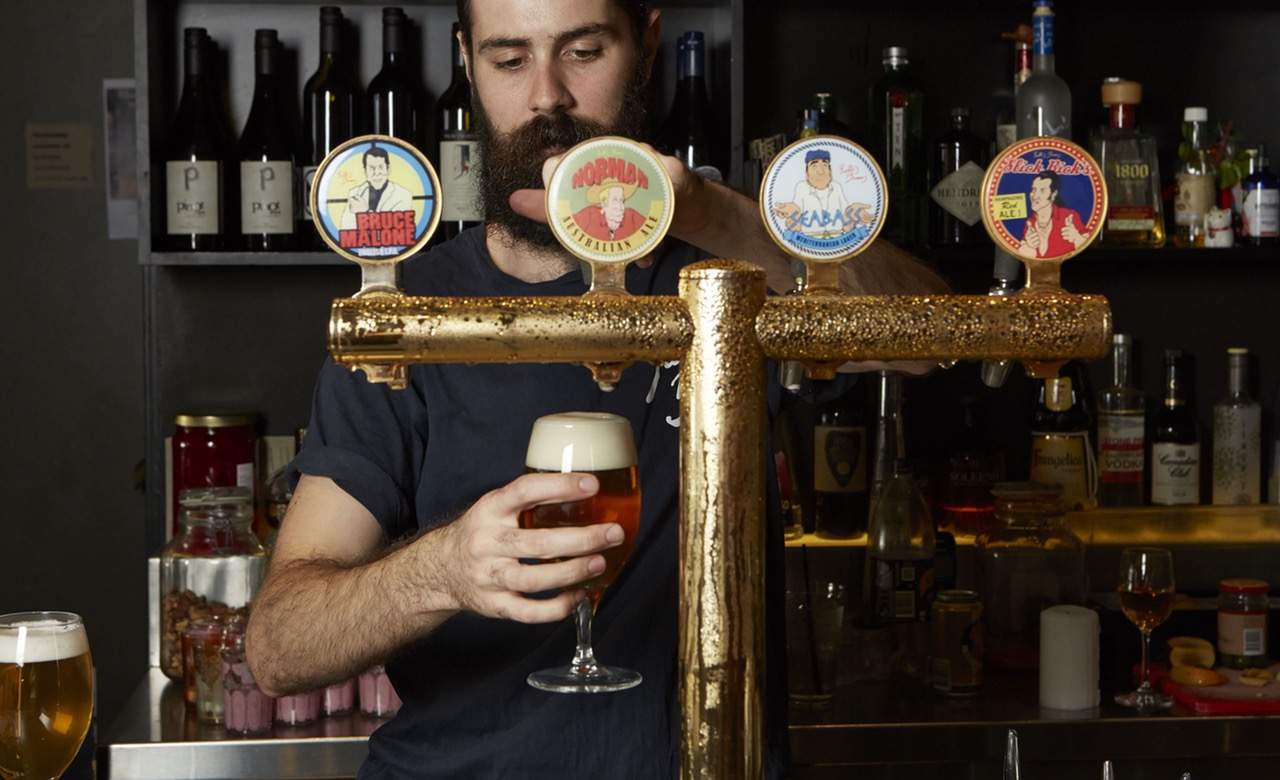 Appears in:
Concrete Playground Trips
Book unique getaways and adventures dreamed up by our editors