Here's How You Can Help: Brisbane Events Raising Money for Flood-Affected Communities and Businesses
Wondering how you can help? This is a good place to start.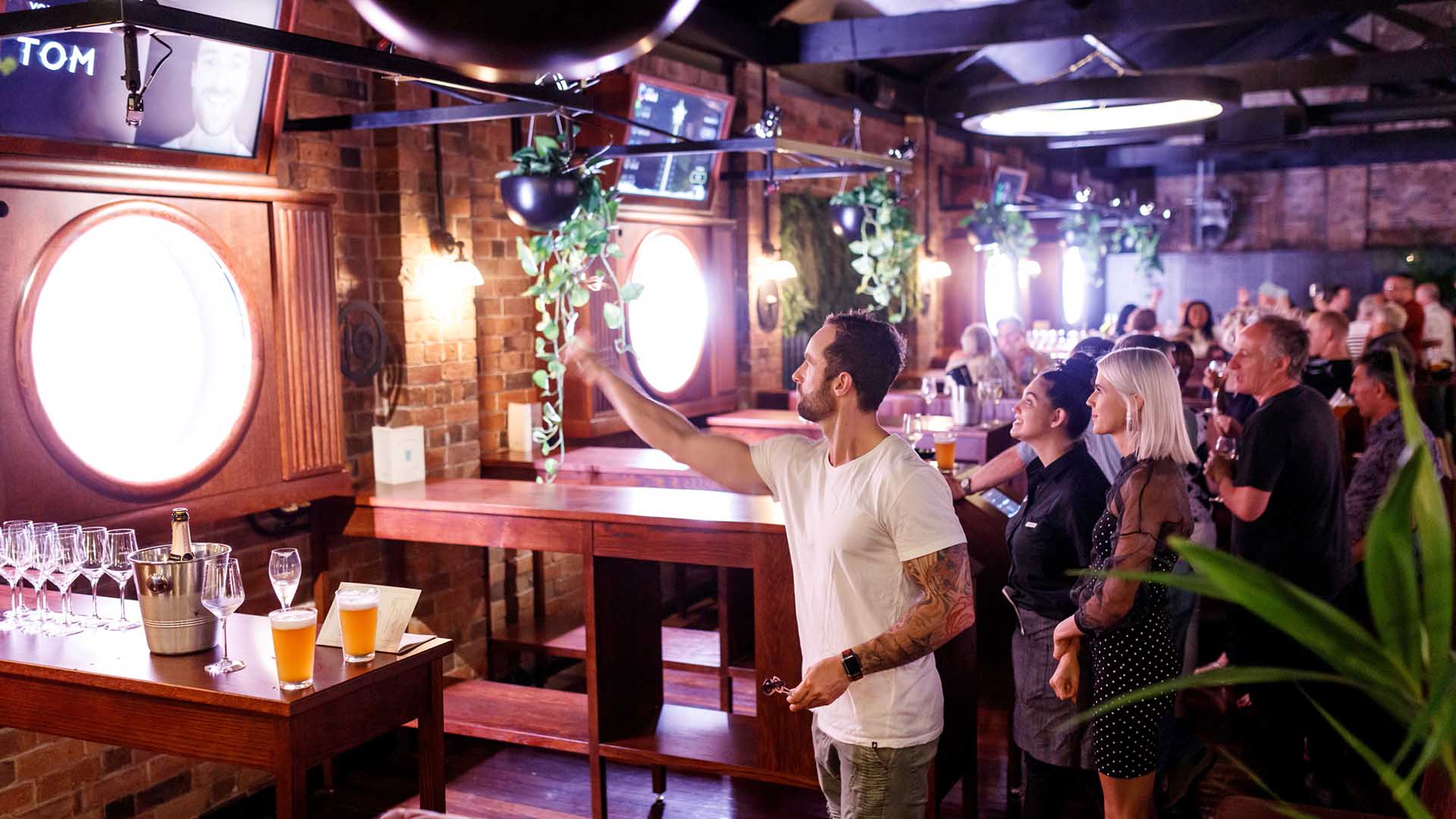 Summer, Brisbane and soggy weather always go hand in hand, but the deluge that's rained down on the city in 2022 has been something else. Eleven years after the last flood, Brissie is waterlogged again after a wet and wild end to February.
To support the communities and businesses affected, local businesses across Brisbane are hosting fundraising events. There are beers to drink, live gigs to watch, cakes to eat and darts to throw — all for a good cause.
Of course, you can also donate directly to charities and organisations, including Givit, the Red Cross Disaster Relief and Recovery Fund, Vinnies Flood Appeal, Queensland State Emergency Service and Queensland Rural Fire Service. And, when the weather allows it, you can get out on the ground and assist via the Mud Army 2.0, too.
If you know of any flood-relief fundraising events happening across Brisbane, let us know at [email protected].
Travel & Leisure

Spend a day sipping gin, taking brewery tours and listening to live tunes at Brisbane's newest riverfront precinct.

Arts & Entertainment

Bernard Fanning, The Rubens, Cub Sport, Last Dinosaurs, Stevan and Hanni are taking to the Fortitude Music Hall's stage to raise money for flood-affected communities.

Food & Drink

Head to Byron Bay to help round up cash for the flood-affected Northern Rivers community at this fundraiser lunch.

Design & Style

James Street turns into a fashion party for one night only.

Food & Drink

Spend your Sunday sipping brews, listening to bands and playing ping pong at Welcome to Bowen Hills to help flood-affected folks.

Arts & Entertainment

Three jam-packed lineups are coming to southern Queensland and northern NSW — kicking off with a Kingscliff party this Saturday, March 19.

Food & Drink

Buy a $10 ticket, go in the draw to win Messina's takes on Viennettas and Iced Vovos, plus gelato tubs, chocolates, vouchers and merchandise.

Food & Drink

Woolloongabba's Easy Times Brewing Company is putting on karma kegs and hosting a day-long fundraiser to raise cash for flooded Brisbane breweries.

Arts & Entertainment

Regurgitator, The Fauves, Grinspoon's Phil Jamieson and more are hitting The Brightside's stages to raise funds for flood relief.

Food & Drink

Australian Venue Co is donating $1 per schooner and $2 per pint from every XXXX Gold to the Red Cross Qld and NSW Floods Appeal.

Food & Drink

Eat a snag, help Aussie communities who need support.

Food & Drink

Four top Brisbane chefs are teaming up for a big flood fundraising dinner at C'est Bon.

Food & Drink

With its Windsor shop flooded during Brisbane's catastrophic weather, Sunny Side is taking over Broken Hearts Burger Club Ashgrove for a two-week stint.

Design & Style

Green light some new Dunies shoes for your wardrobe, help folks who've been affected by the catastrophic floods.

Arts & Entertainment

West End record store Jet Black Cat Music is hosting a secret driveway gig to raise money for flood relief.

Food & Drink

After its roastery was flooded, this Albion coffee go-to has set up a pop-up shop out the front.

Food & Drink

Eat cakes and sourdough to raise money for flooded Brisbane farms.

Arts & Entertainment

Spacey Jane, Shag Rock, Sweater Curse and VOIID are hopping on the decks at The Brightside to raise money for flood relief.

Food & Drink

Raise money for flood relief over beers, tunes and a whole lot of symmetrical Wes Anderson fandom.

Arts & Entertainment

The Dreggs, Peach Fur, Young Lions, Brixton Alley and more are taking to The Zoo's stage to raise money for flood relief.

Food & Drink

Drink beer and help raise money for the Red Cross' flood disaster appeal.

Food & Drink

Cleaning up after the flood? You can grab a free coffee from this Latrobe Terrace cafe.

Food & Drink

Stock up on pies and pastries — and show this King Street favourite some love.
Tap and select
Add to Home Screen
to access Concrete Playground easily next time.
x