FOOD & DRINK
These Are the Brisbane Restaurants and Cafes Reopening for Dine-In Service from May 16
Pints and parmas are back on the table.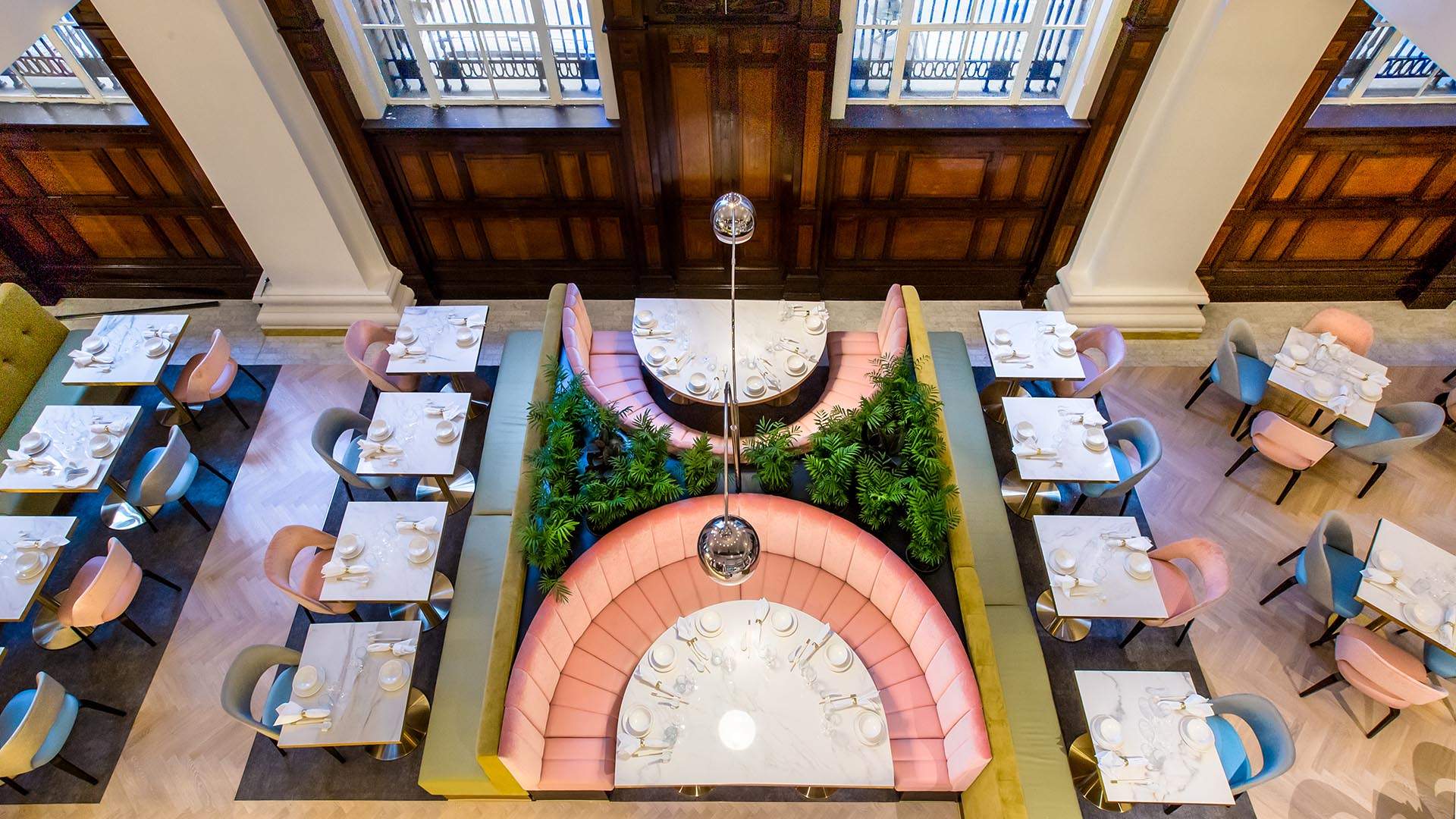 From 11.59pm on Friday, May 15, Queensland will ease a number of coronavirus-related restrictions. A selection of normal, everyday activities that have been off the cards since March will be permissible once again — including, excitedly, dining in at restaurants and cafes. Since late March, hospitality venues have only been allowed to open for takeaway and delivery, but from this weekend they'll be allowed up to ten customers inside at any one time, with a maximum of one person per four square metres. You'll need to keep 1.5 metres between yourself and other guests and regularly wash your hands, too. At this point pubs and bars cannot reopen.
When reopening for just ten customers isn't financially viable for all eateries, some have decided to take the plunge. So we've rounded up a list of our favourite spots re-opening for dine-in service — from Saturday, May 16 in most instances.
For more information about social distancing guidelines and the status of COVID-19, head to Queensland's COVID-19 website. 
Image: Donna Chang
Food & Drink

The Scottish brewery's first Aussie outpost has arcade games, brunch fare and a bottle shop.

Food & Drink

This Italian spot is serving up cheese wheel pasta and other Italian favourites in Brisbane's north.

Food & Drink

Where you'll find hearty shakshuka and a welcoming vibe.

Food & Drink

Newstead's cocktail bar with tropical vibes and neon.

Food & Drink

Brewing up chocolatey dark ales and citrus-heavy pale ales alongside brisket burgers and beer-battered fish and chips.

Food & Drink

A fancy, yet affordable eatery in the former Montrachet site serving snacks from $5.

Food & Drink

The Newstead cooking school has added a pan-Asian restaurant to its warehouse building.

Food & Drink

All-you-can-eat fried chicken and bottomless drinks.

Food & Drink

Woolloongabba's Asian cafe has come to Tingalpa.

Food & Drink

All pasta everywhere should be dunked in a gigantic wheel of cheese.

Food & Drink

Two cafes run by a celebrity chef are better than one.

Food & Drink

Here, it's the taste — not the size — that matters.

Food & Drink

It's farewell to Raw Pawpaw and hello to a new health-conscious cafe following in its footsteps.

Food & Drink

Duck tacos: Brisbane's newest foodie bucket list must-eat.

Food & Drink

A sincere passion for the trade shines through in every meal plated by the kitchen, establishing an air of fine dining without the fuss.

Food & Drink

Step off the streets of West End and into this little slice of Japan.

Food & Drink

The menu, which is designed for sharing, encompasses sashimi, small snack-style dishes, larger plates and salads, as well as some options for kids.

Food & Drink

Fresh oyster, soft shell karaage and seared wagyu.

Food & Drink

We hear the sliders are fairly off-the-hook and with an atmosphere like that of Shady Palms, there's no good reason not to go back for cheeky beer or two and a taco or five.

Food & Drink

The soft belly with crispy skin is set on a pea puree and topped with scallops - everyone knows scallops make everything better.

Food & Drink

The final course features seven textures of chocolate with orange marshmallow and is an appropriately sinful finish to a decadent meal.

Food & Drink

'Enoteca' translates as 'wine library', and wine can be seen everywhere — from the hundreds of empty bottles making up the decor to the full ones ready for drinking.

Food & Drink

Whether you only drink barista made coffee, need a hangover pick-me-up or follow a Sunday morning tradition, Pawpaw is there.

Food & Drink

Moda is elevated by a level of savoir-faire and excellence in service that never comes across as posh.

Food & Drink

A trendy eatery bursting at the seams with genuine old world charm.
Tap and select
Add to Home Screen
to access Concrete Playground easily next time.
x