KaiKai Chicken
All-you-can-eat fried chicken and bottomless drinks.
UPDATE, FEBRUARY 13, 2020: From Monday–Thursday for a limited time, KaiKai Chicken is serving up a 'super saver' buffet package for $20 per person. Chook fiends can munch on all-you-can-eat fried chicken in 12 flavours, plus bottomless servings of fries, spring rolls, samosas, pickled radish and cucumber — and bottomless iced tea.
Why did the fried chicken fan cross Hawken Drive? To eat all the greasy chook they could handle, of course. What might sound like a groan-worthy joke is actually happening in St Lucia thanks to KaiKai Chicken and its fried chicken buffet.
The shop is helping locals solve the eternal question faced by hungry chook fiends everywhere — aka whether to have one finger lickin' good piece, several, or more than anyone should actually admit to. Since opening its doors in July 2017, it serves up an endless array of poultry in 12 different flavours, plus all-you-can-eat pizza, fries, salads, other sides and desserts to round out the meal. A la carte orders are also available, but who wants that when there's fried chicken and pizza at arms reach?
The affordable — albeit hardly healthy — package will set diners back $24.90, with bottomless homemade lemon iced tea available for an extra $1.50, and bottomless soft drink, bubble tea and ice tea for an extra $5.50. As of December 2018, unlimited chicken nuggets now included in the standard buffet, while the endless non-boozy beverage package also boasts three types of milkshakes, in creme caramel, triple chocolate, and peanut butter and jelly shake flavours.
A rib buffet is also on offer for $35.90, as well as a scaled-back wing and fries-only version for $21.90. But wait, because there really is more. Not content with serving up all-you-can-eat wings and ribs, KaiKai also do a Chix 'n' Booze buffet, which features exactly what it sounds like. For $49.90, patrons can gorge on unlimited wings, fries, hot sides, dishes from the salad bar and dessert, plus alcoholic drinks. Tipple choices include international beers and their very own KaiKai lager; Blue Hawaiian, Lychee Fairy and Tequila Sunrise cocktails; and red, white and sparkling wines.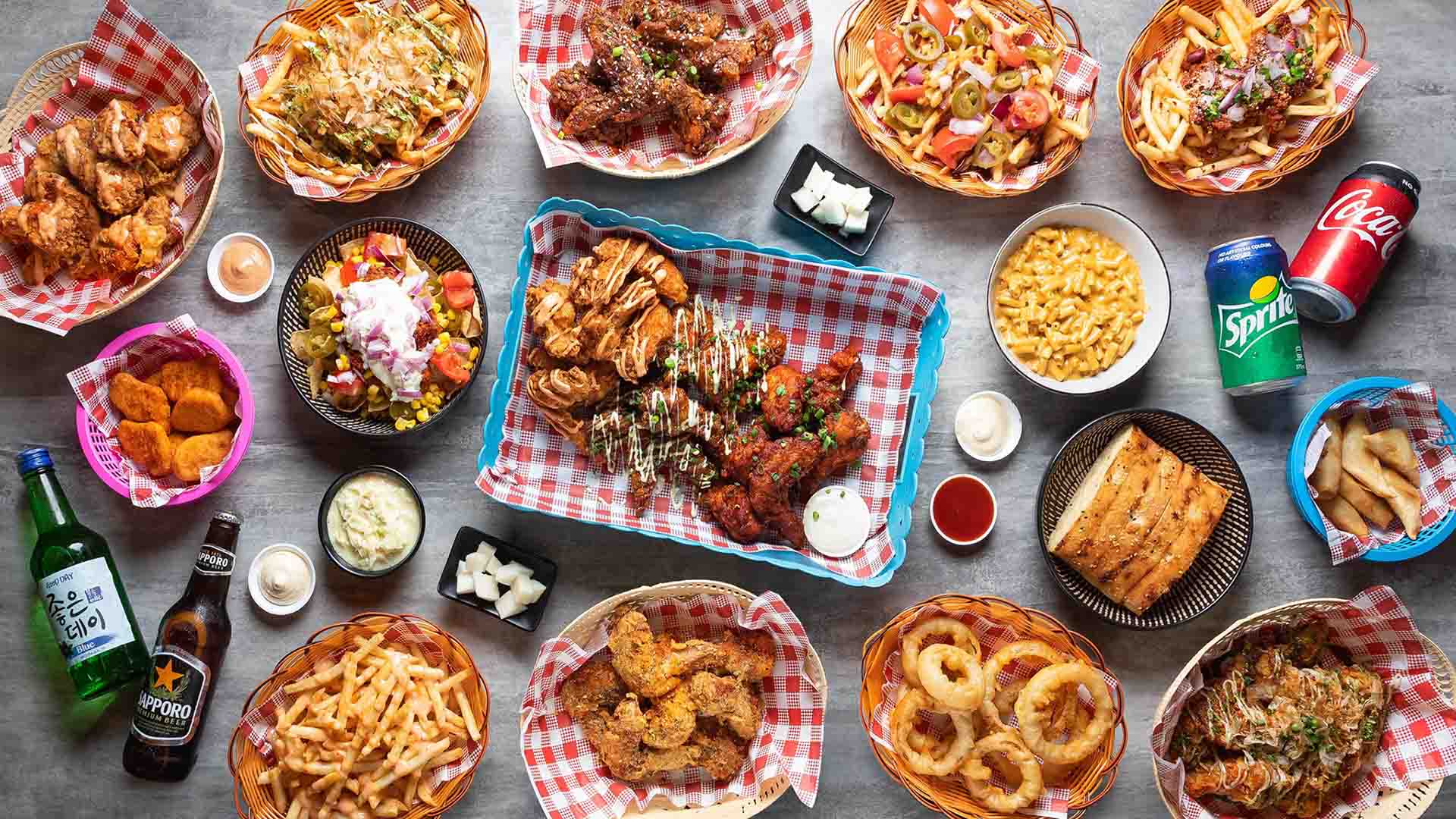 Or, if you're particularly fond of sangria, you can choose a $40 package that pairs your favourite tipple with wings and beer. Indulge in a bottomless supply of each, as well as sides — with jugs of the venue's KaiKai Lager on offer, plus three types of sangria.
For folks who like chicken nuggets more than chook pieces, KaiKai has started a $20 all-you-can-eat nuggets night too. It happens every Tuesday, with five dipping sauces and six kinds of loaded fries also included.
If it sounds too good to be true, we're here to tell you that it's a clucking reality; however, each visit does have a time limit. Flocking customers are asked to get their chicken fix within 90 minutes due to the demand — and, let's be honest, after an hour and a half of seeing how much chook you can feast upon, you'll probably be ready to fly the coop anyway.
Image: KaiKai Chicken.
Updated February 13, 2020.
Concrete Playground Trips
Book unique getaways and adventures dreamed up by our editors