Allonda
This 90-seater laneway restaurant with a burrata bar hails from the Nota crew.
Already in 2022, Kevin Docherty and Sebastiaan de Kort have given Brisbane a 90-seat venue for meals and drinks that heroes seasonal Australian produce, revamping Paddington's Nota to add a wine bar and turn the whole setup into a neighbourhood-style go-to. But why just have one such joint to your name when you can have two? That mightn't have been the motivation behind Allonda in Newstead, but it's the result all the same.
Now open in a laneway space off Longland Street, Allonda also seats 90. Its menu favours modern European-style, designed-to-share dishes as well. It's firmly a sibling venue to Nota, and the pair of restaurants will celebrate each other (there's even a Nota sour made with Frangelico and hazelnut on Allonda's cocktail menu). But as well as sitting on the other side of the CBD, this newcomer is carving out its own look and feel.
Think: modern and casual compared to Nota's rustic heritage decor. Think: neutral colours, stone, polished concrete aplenty and textured finishes, also. That's what patrons will find when tucking into a bite in the main dining room or knocking back beverages at the bar — or, you can go al fresco in the laneway.
A big point of difference stems from Allonda's mezzanine level that can be used for private functions, and its raw seafood and burrata bar. For those keen on the ocean's finest, the raw options are sourced locally, while cheese fiends will find different flavour pairings tempting tastebuds.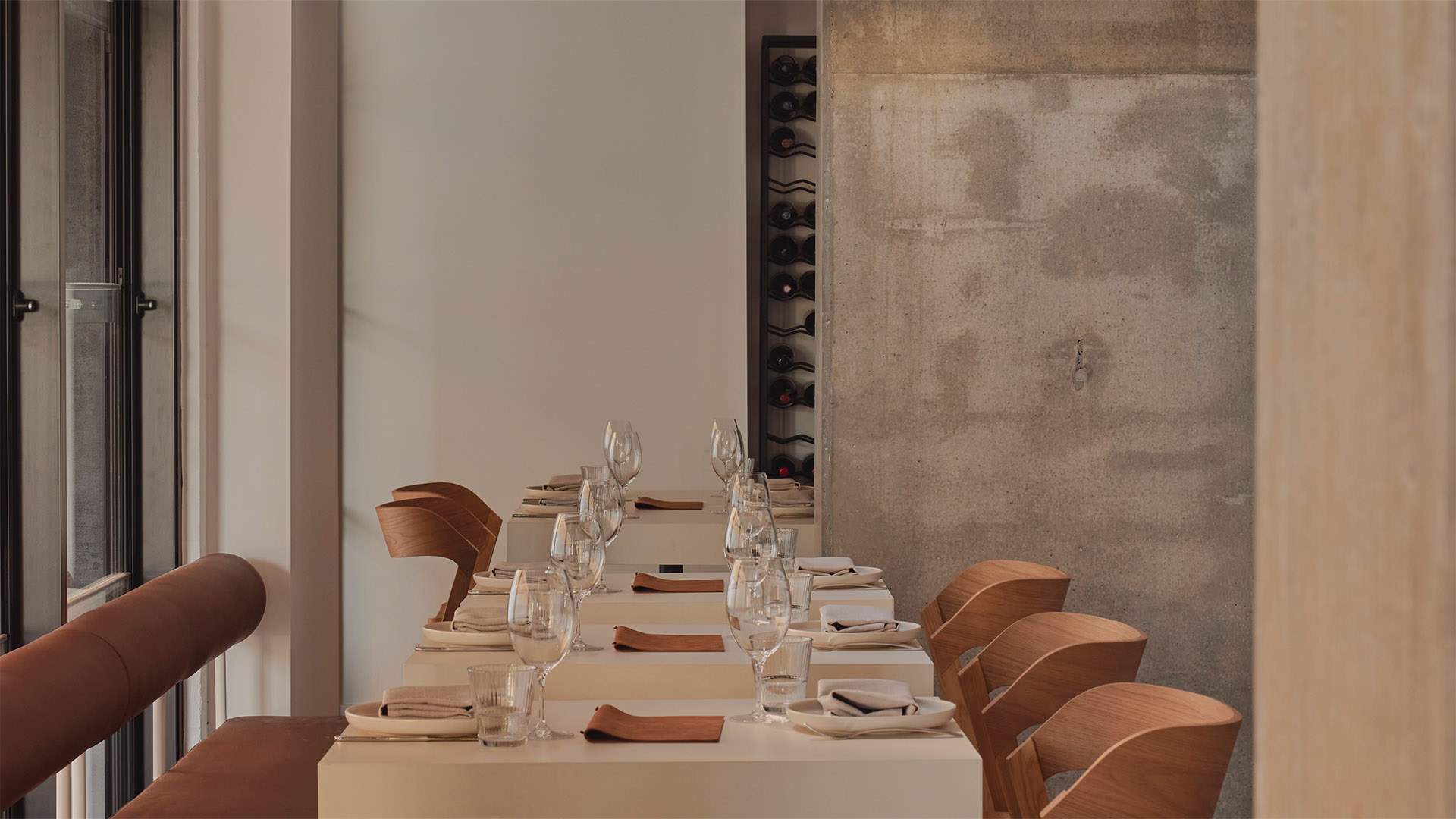 If you only try one dish, make it the signature risotto all'onda, aka the eatery's namesake option. It's a Venetian risotto that chases the perfect combination — not too dry or too brothy — with Docherty and de Kort taking inspiration from that pursuit of balance, which all risottos need in their blend of butter, parmesan, stock and temperature, for the restaurant's overall philosophy.
Other standout menu items include Western Australian scampi with roasted tomato butter, freshly made pasta paired with Nonna's secret-recipe ragu, an 800-gram black onyx rib eye on the bone from Ranger Valley, and fried black pudding with brown butter mayo. Or, there's chicken liver parfait with pear gel, tempura fish sandos, and Eton mess and honey parfait among the desserts.
The group's sommelier Yanika Sittisuntorn is overseeing an evolving 90-bottle wine list, including focusing on lesser-known and experimental varieties — just as at Nota.
There's a special Coravin menu as well, and a cocktail menu designed by bar manager Ben Horswell. On the latter, choices span chilli and basil spritzes, burnt orange and bourbon sours, and white chocolate negronis, as well as three non-boozy concoctions.