Fritzenberger South Bank
Serving up burgers, frites and beer in South Bank.
A burger, frites and beer feast is landing on Little Stanley Street, with Fritzenberger launching its fourth Brisbane venue on the popular South Bank strip. Joining fellow burg-slinging sites in Petrie Terrace, Wilston and Albany Creek, the newcomer opens its doors at 4pm on Friday, July 24 — and plenty of the growing chain's favourite dishes will be on the menu.
That means burgers, obviously, including the fritzen burger — which is made with grass-fed beef, aged cheddar, lettuce, tomato, onion and Fritzensauce. You can also tuck into a buttermilk chicken burger (as made with a southern fried chicken thigh fillet), or go vegan with the mushroom schnitzel burger (which heroes a panko-crumbed, swiss cheese-filled portobello mushroom). Cheeseburgers and bacon burgers are also on offer, and this new location will also boast some fresh additions to its burg lineup.
Fritzenberger makes just as big a deal about frites, which you can season as you like from the sizeable range of in-house salts. Go for the loaded frites, and they'll come covered in Twisties salt — plus cheese sauce, candied bacon, green onions and Fritzensauce. You can also eat your way through a serving of sugar frites, aka cinnamon sugared churro-style frites paired with hot Nutella sauce. Yes, that's dessert sorted.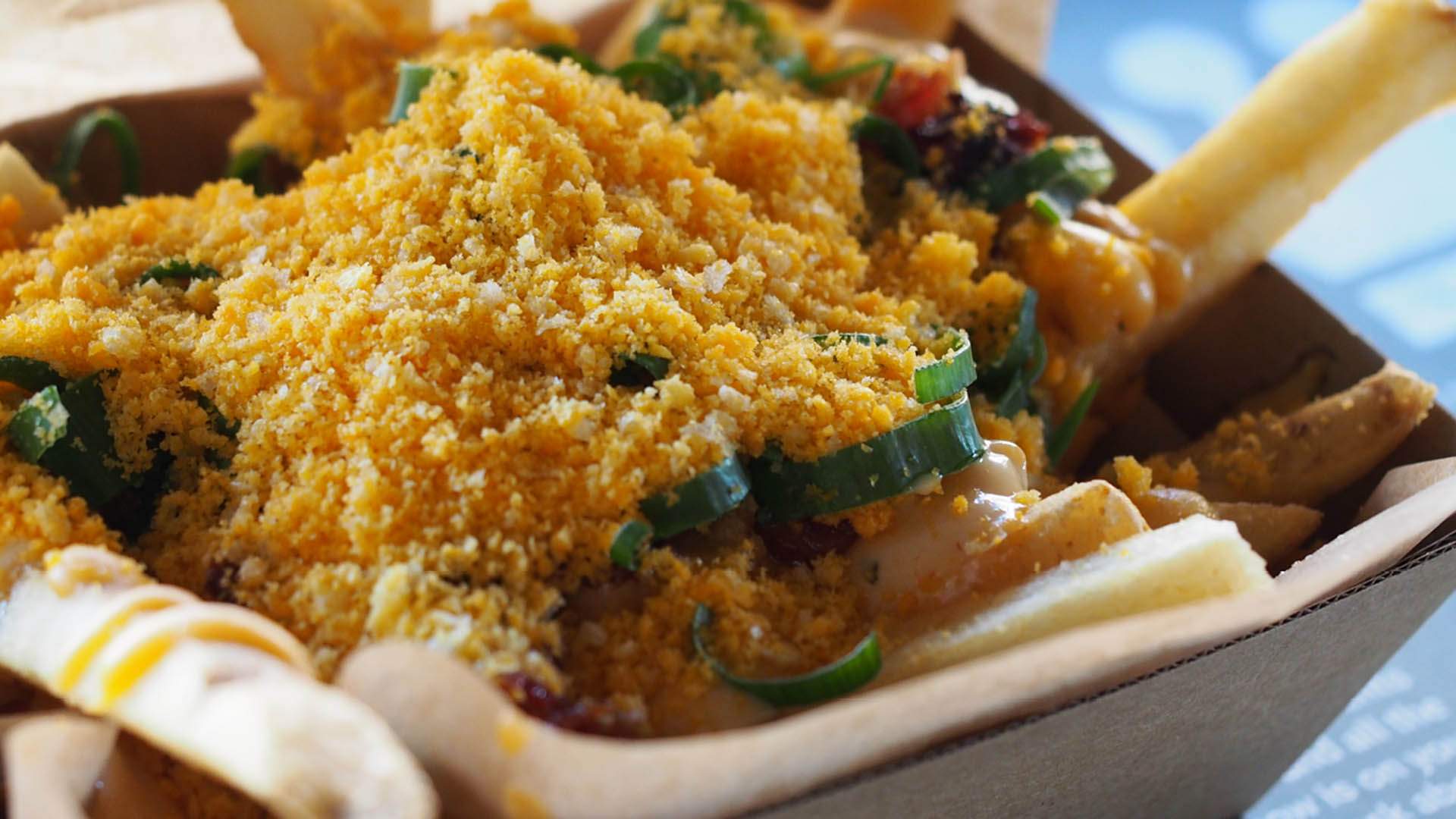 The chain's mac 'n' cheese balls will be available, too, as will an expanded variety of wings — and so will Fritzenberger's core range of beers. This isn't just a burger and frites joint, after all, but a company that brews its own hoppy beverages. Its own pale ale, lager, IPA and cider will pump through four taps, while another four will rotate through small-batch and other local brews.
Open daily from 12–8pm, Fritzenberger South Bank can seat 110 people — indoors or, if you prefer a stint of people-watching, outdoors as well.