TRAVEL & LEISURE
Five Easy Pick-Me-Ups to Make Your Week a Little Bit Better
Jazz up your week by finding joy in the little wins.
in partnership with

This year has taught us many things, but one of the best lessons has been how to find joy in the little things. With big moments that normally punctuate our lives — like overseas holidays, massive parties and gigs — stripped away, we've had to look elsewhere for those dopamine kicks that improve our day-to-day. But it wasn't as hard as we thought. Even in this altered state of 'normal', our city is brimming with quick pick-me-ups — if you know where to look. To give you some inspiration, we've teamed up with Oporto to bring you a 'small win' for each day of the working week. Give these a go and the weekend will be here before you know it.


MONDAY: CATCH THE LATEST BLOCKBUSTER (FOR LESS)
Thanks to streaming services, going to the cinema has increasingly felt like a novelty over the last few years, but never more so than now. Rather than turning straight to your Netflix queue after work, take advantage of Palace Cinemas' Cheap Monday deal and see the latest blockbuster for less. Not that keen on any of the big-name new releases? That's okay. The cinema also screens more obscure titles, film festival favourites — the Italian Film Festival is coming up — and screenings of classics flicks, so you're sure to find something that piques your interest.

TUESDAY: EXPLORE AN OUTDOOR ART EXHIBITION
If last night's film didn't quite fill your cultural quota for the week, we suggest spending your lunch break immersed in art. First up, check out Japanese-Australian artist Hiromi Tango's new kaleidoscopic light installation, Brainbow Magic, in West End. It's part of Brisbane Festival, and will be there until September 27.  If you'd like to combine your art hunting with some outdoor time, track down some (or all) of the artworks that have been dispersed across the city as part of the three-month outdoor exhibition Razzle Dazzle. Curated by Amy-Clare McCarthy and Kieran Swann, the project features pieces by 11 artists affixed to or projected onto the walls of laneways, buildings and car parks from Fish Lane to Howard Smith Wharves.

WEDNESDAY: EAT LUNCH IN A PARK
When the endless emails, looming deadlines or impolite customer interactions have you feeling a little jaded, take a proper midday break. Remind yourself that there's beauty in the world by having an impromptu picnic in the park. When you want to combine your al fresco dining with some stellar water views, the Brisbane City Botanic Gardens is the obvious choice, and Roma Street Parkland is another worthy central spot. A bit further out of the city, we recommend Newstead Park or Rocks Riverside Park, both also based right on the river, or Meadowlands Picnic Ground, which has a bunch of picnic tables available if you don't want to totally rough it. All of these spots are close to an Oporto, so make your to-go lunch the new Halloumi and Chicken Rappa, packed with fresh, flavourful ingredients including grilled halloumi and chicken, creamy mayo, mixed lettuce, avocado and tomato capsicum relish.

THURSDAY: TAKE A CYCLING TOUR
When life gets in the way, you can forget how brilliant a city Brisbane actually is. Today, track down the city's top sights and fall in love with them again through tourist's eyes — it's not like you can do that in many other places right now anyway (sob). If you don't own a bike, jump on one of the CityCycle hires for just two bucks for the first 60 minutes. Start by pedalling along South Bank, then cross over Goodwill Bridge and explore Brisbane City Botanic Garden. Then, make your through the city to King George Square. Park your bike here and, if you have time to spare, venture into the Museum of Brisbane to check out the free exhibition, The Storytellers. It features stories about Brisbane's history told by the likes of Benjamin Law, Trent Dalton and Victoria Carless. You'll remember why you've chosen to call this beautiful place home in no time.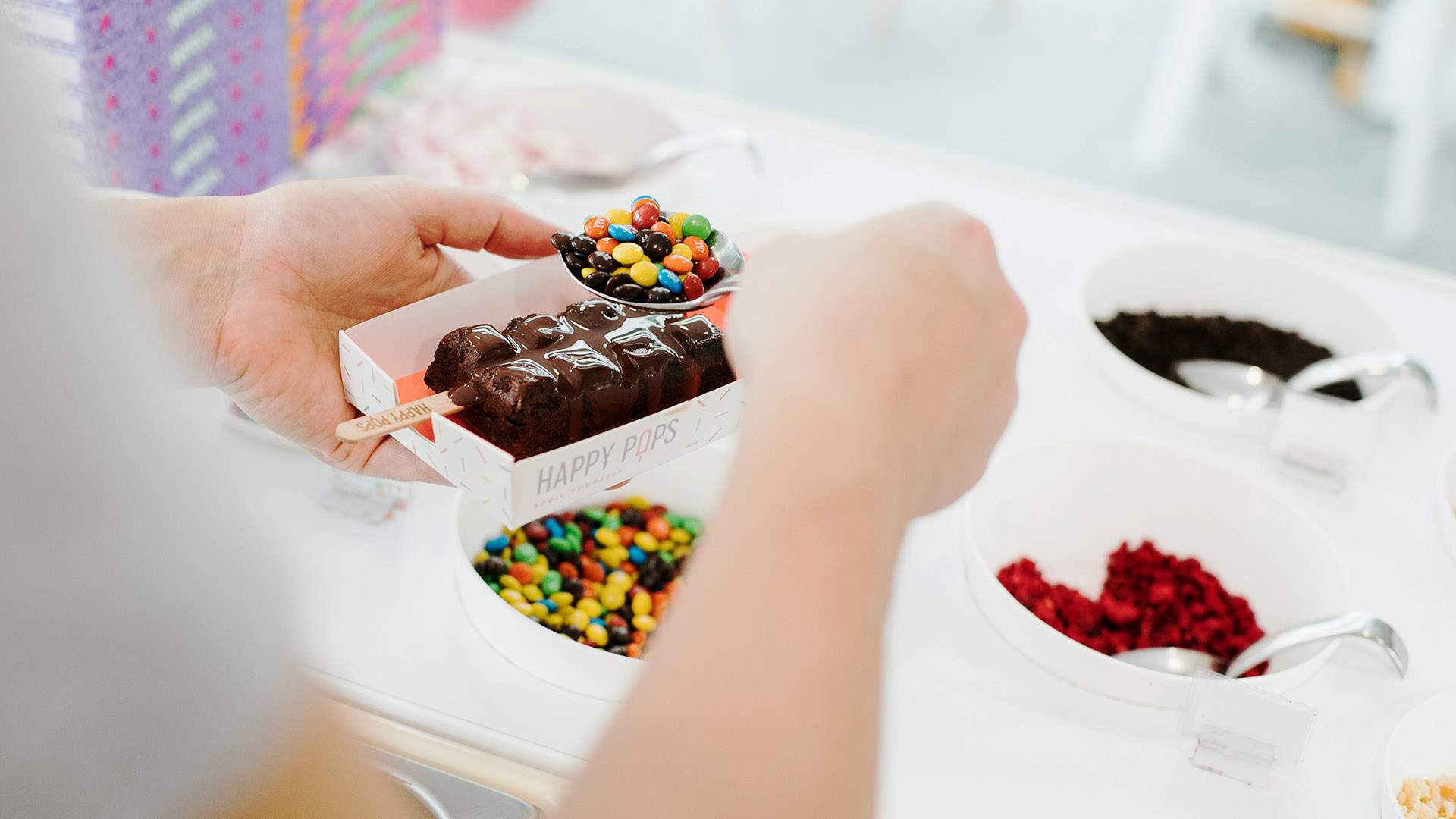 FRIDAY: SHOUT YOUR COLLEAGUES AN AFTERNOON SWEET TREAT
It's safe to say that it's been a rough few months on the job front for everyone, whether you've lost work or you're working harder than ever. Either way, getting to the end of the traditional workweek feels like a bigger feat than ever at the moment. And what better way to acknowledge that than Friday arvo gelato? Take some time with your colleagues to enjoy an icy treat in the glorious Brissie sun from Happy Pops in South Brisbane or Goodtimes Gelateria in the Howard Smith Wharves precinct. Still working from home? Check out our list of Brisbane's best gelato joints to find the one closest to you — a few also have delivery available, too.

Check out Oporto's full Rappa Range here, then make tracks to your closest store — or order online. 
Top image: Goodtimes Gelateria
Published on September 18, 2020 by Melanie Colwell