TRAVEL & LEISURE
Five Impromptu Things to Do If You're Staying in Brisbane Between Christmas and New Year's Day
There's less hustle and bustle around town, but there's still plenty to do.
in partnership with

You've turned your recurring morning alarm off. Your work outfits have been pushed to the back of your wardrobe. Your mood: Christmas casual. You've survived the big day itself, including the family shenanigans that go with it, and now the holiday break spans before you.
Yes, it's that supremely chilled period between Christmas and New Year's Day. Your agenda is flexible — but you're staying close to home. Thankfully, Brisbane doesn't become a ghost town just because it's that time of year. Yes, there's less hustle and bustle around the place, but there's still plenty to do. To help fill out your post-Christmas, pre-normality period, we've teamed up with Jacob's Creek to suggest five impromptu options, because no one wants to do too much planning at this time of year.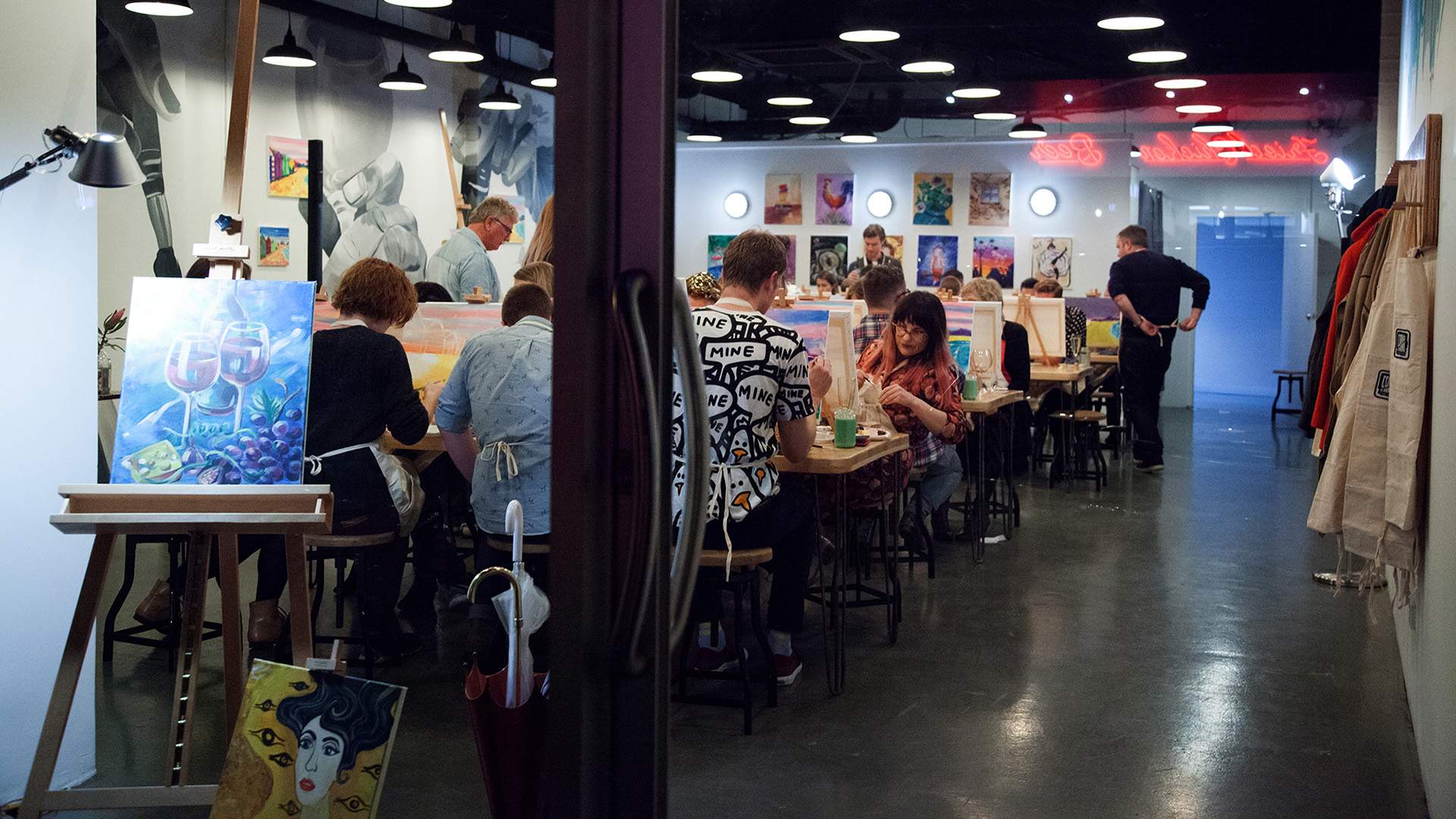 PAINT A NEW ARTWORK FOR YOUR APARTMENT
Every time a new year hits, we all have big plans to learn new skills, try different things and be more creative. But life usually gets in the way — so the time between Christmas and New Year's Day is perfect for getting a jumpstart on your 2021 resolutions. Always wanted to show off your artistic side, or cultivate it? Cork and Chroma can help. You'll be given everything you need to paint a picture of pancakes, vineyards or a twilight scene. Well, almost everything, because it's a BYO affair. Grab a bottle of Jacob's Creek Classic (sauvignon blanc or shiraz, depending on your preference) to share with mates, pick up a brush and let the magic happen.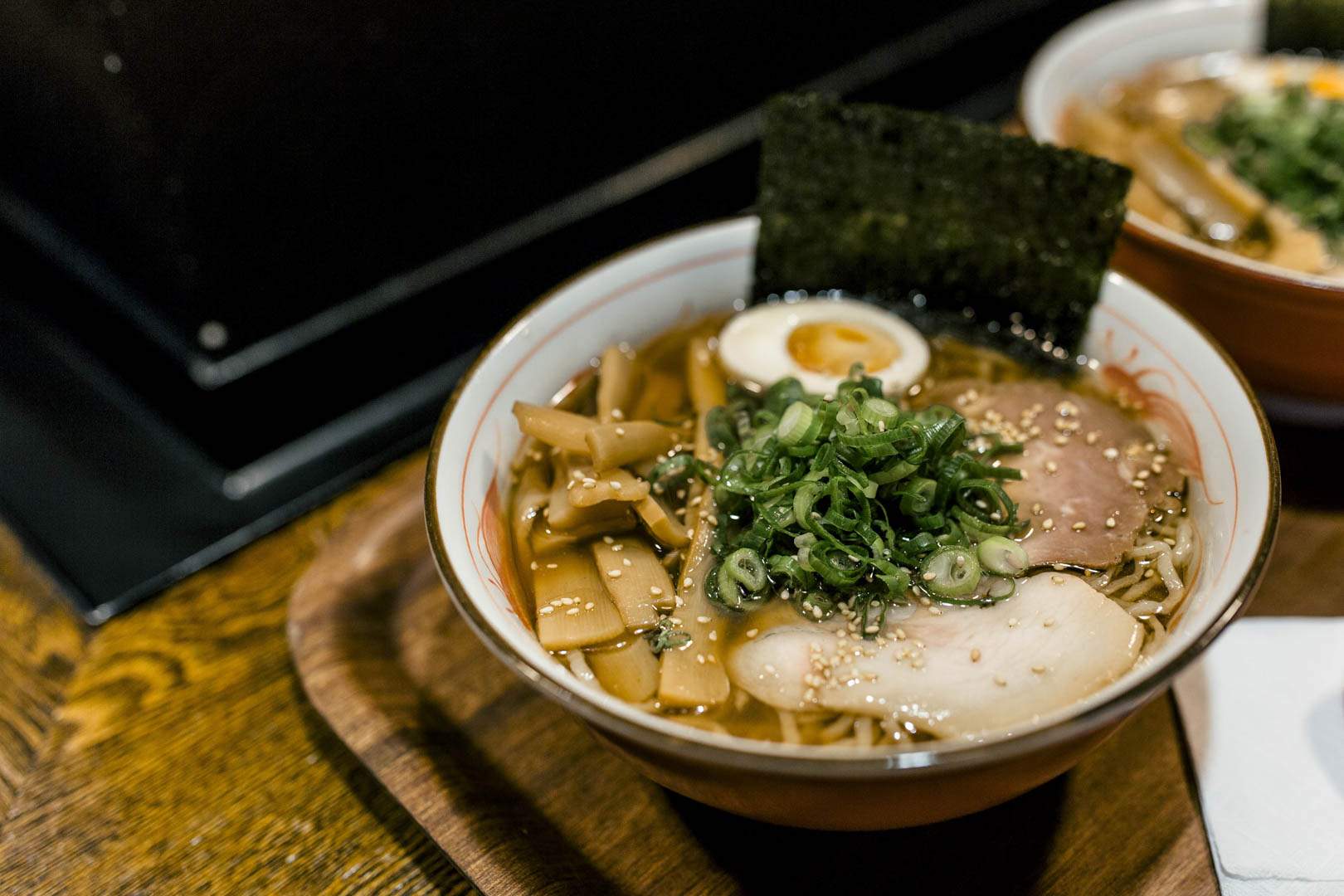 GET SLURPING AT TARO'S RAMEN
No one wants to cook after Christmas. Your mum probably piled you up with leftovers that'll last for days, but it's possible to have too much of a good thing. So, your tastebuds will be hankering for something completely different — and we're betting that you didn't have ramen on December 25. With locations in the CBD, South Brisbane, Stones Corner and Ascot, Taro's is the city's number one go-to ramen joint. In fact, once you've tried its soupy noodles, you'll start dreaming about your next visit. It'll take care of your big brothy bowl, so all you need to do is pick up a bottle of Jacob's Creek Le Petit Rosé to split with some friends.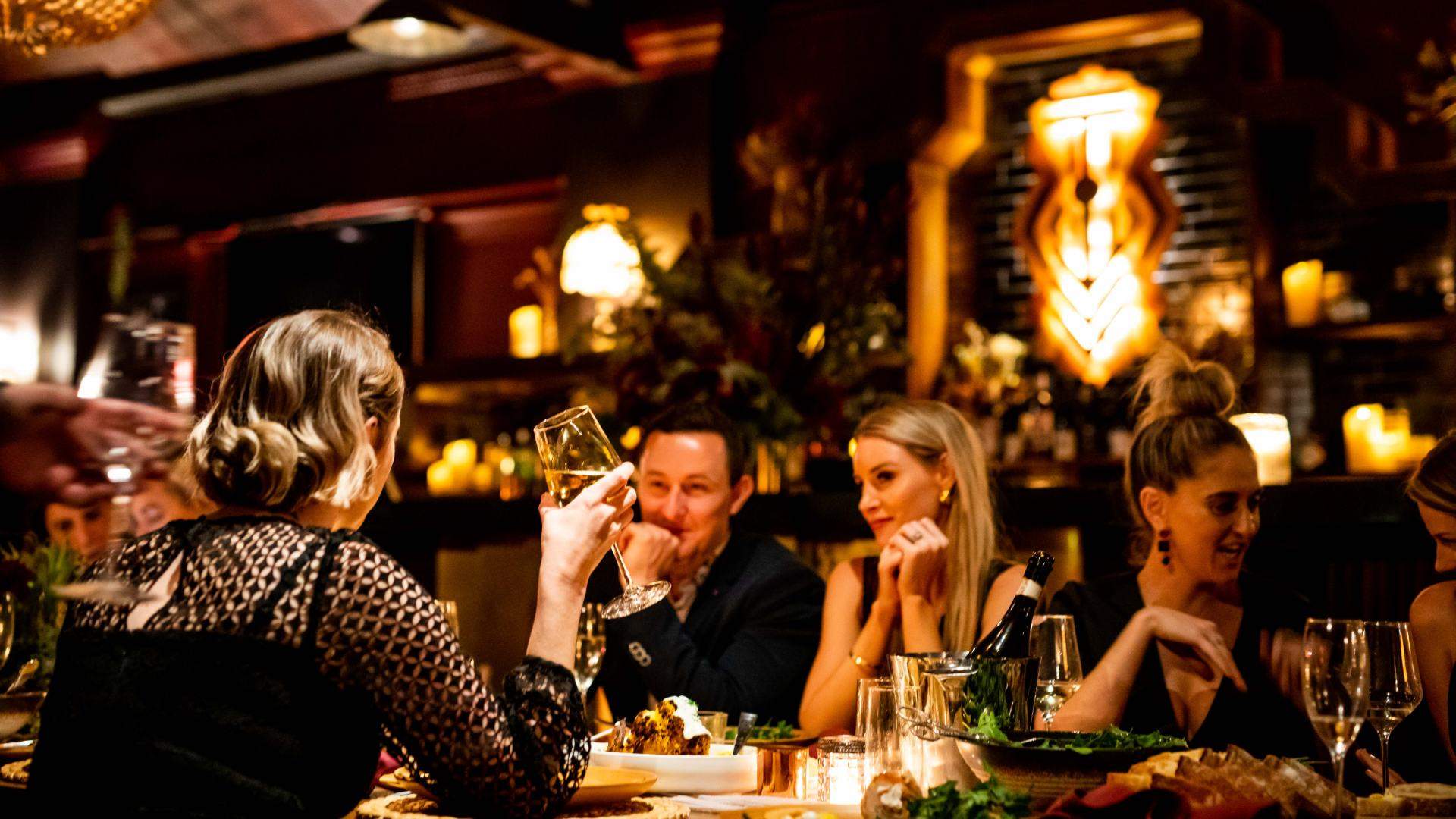 RING IN THE NEW YEAR AT A 1920s-STYLE SPEAKEASY
Deciding how to see out one year and start the next isn't the easiest feat. After everything that 2020 has thrown our way, wanting a hassle-free night that'll make you feel like you're escaping in multiple ways is completely understandable. The Tivoli's NYE festivities ticks that box. The Fortitude Valley venue is transforming into a 1920s speakeasy, and it's enlisting Brisbane Immersive Ensemble, the team behind the popular Cluedo: The Interactive Game nights, to make you feel like you've been whisked back a century. Your ticket covers entertainment, drinks and canapes, so you just have to sort out your 20s-style outfit.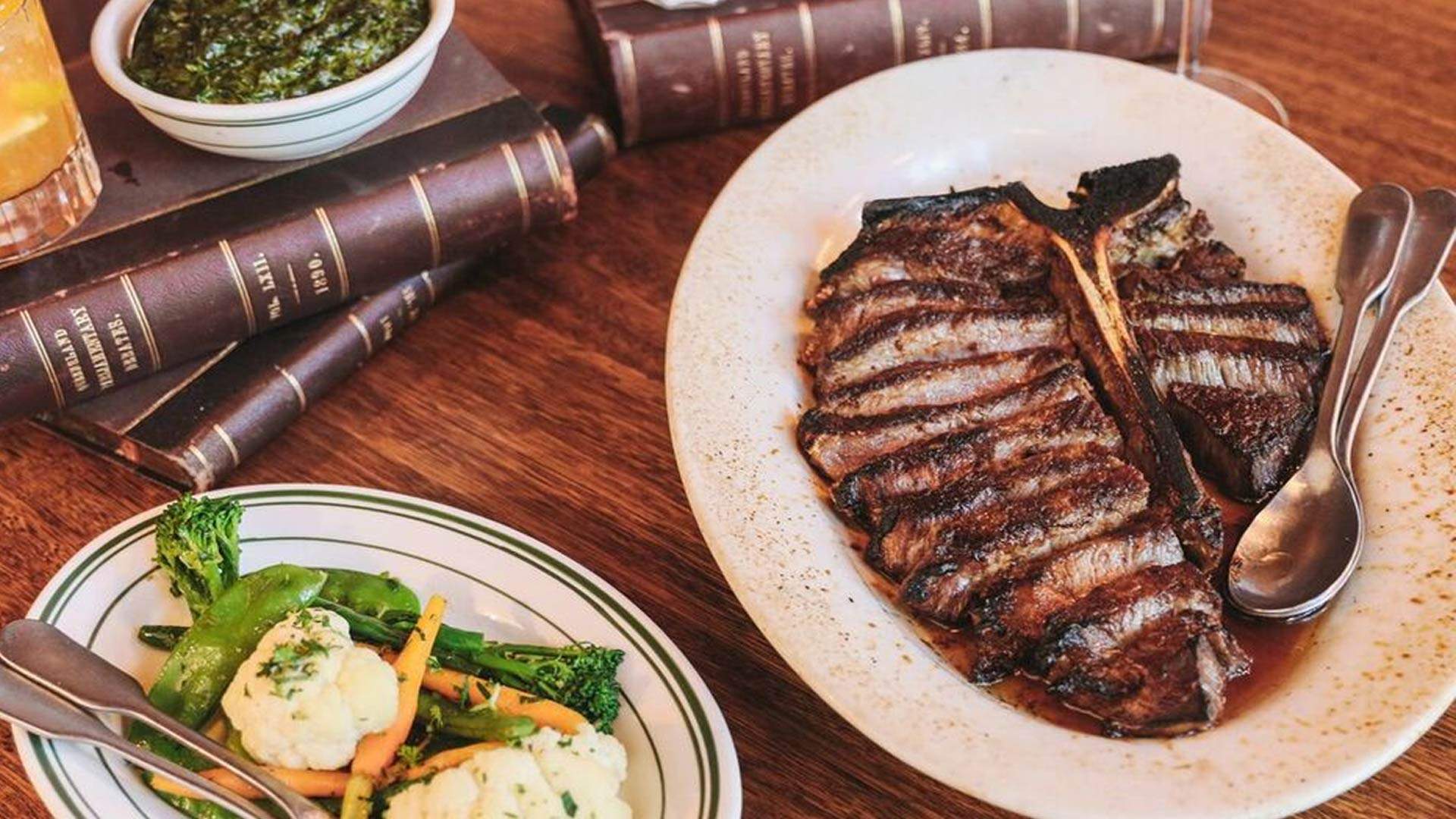 TREAT YOURSELF TO ONE FINAL DECADENT MEAL THIS YEAR
If there's ever a time to treat yourself to a lavish lunch or dinner, it's the last few days of the year. And if there's ever a place to tuck into a 30-day dry-aged New York strip steak, half a dozen oysters topped with maple bacon, and dutch potatoes with paprika and wholegrain mustard, it's Walter's Steakhouse. The CBD restaurant and bar is open on select days between Christmas and NYD in Old Mineral House, opposite the Brisbane City Botanical Gardens. Yes, that means you can add a pre- or post-meal stroll through the greenery and by the inner city stretch of the river to your itinerary as well.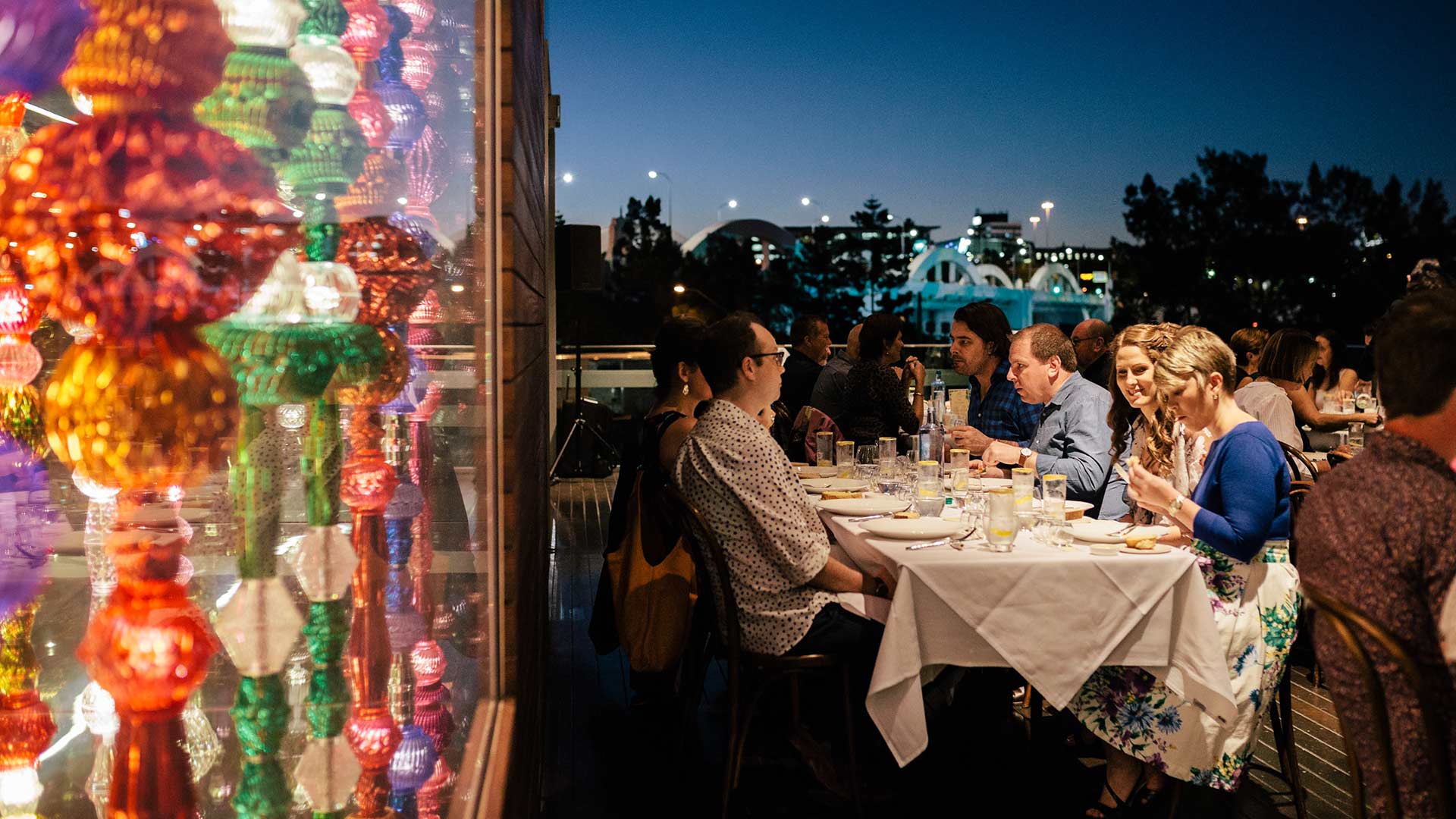 VISIT GOMA, THEN HAVE LUNCH AT THE ON-SITE RESTAURANT
No one visits Brisbane's Gallery of Modern Art just once. Thanks to its ever-changing exhibitions, there's a new reason to stop by every few months. Your current excuses: a ticketed showcase of historic and modern motorbikes that celebrates their artistry and design, a lineup of free movies on the same topic, more than 200 artworks by Gordon Bennett, a selection of Indigenous Australian video art, and a special focus on collages and memes. Wandering GOMA's halls is certain to help you work up an appetite, too, so book yourself in for lunch at the onsite GOMA Restaurant to break up your visit.

Reconnect with your friends and family this summer with a bottle of Jacob's Creek. Discover the Jacob's Creek range and purchase a bottle today from all good liquor retailers. 
Top image: Installation view The Motorcycle: Design, Art, Desire 28 November 20 – 26 April 21 Gallery of Modern Art, Brisbane Photograph: Chloë Callistemon, QAGOMA
Please drink responsibly.
Published on December 24, 2020 by Sarah Ward