TRAVEL & LEISURE
This Is What You Can and Can't Do in Queensland from Midday on June 1
Queensland's roadmap out of lockdown has reached its second stage — here's what you need to know.
With Queensland's COVID-19 cases still remaining low over the past month — including zero new cases since May 28, and only five active cases in total as at June 1 — the state is continuing to relax a number of coronavirus-related restrictions. Since the beginning of May, limits have been eased in stages, as per the government's roadmap. And from midday today, Monday June 1, they're loosening once again.
As well as allowing unlimited regional travel within Queensland, the state's cultural institutions can reopen, as can its cinemas. Restaurants, bars and cafes are allowed up to 20 customers — and you can go out for just a drink. But there are, of course, some rules.
These new restrictions are set to remain in place until at least July 10, with the government assessing whether to loosen them further before that date. So, what exactly can you do? We've broken it down.
The below information is correct as of Monday, June 1. We'll update as any new announcements are made.

Can I see my friends and family?
Yes, visiting your friends and family is allowed, and has been since early May. You now have 20 people in your home, including those you live with, and gatherings of up to 20 people outdoors — which includes picnics, personal training, hiking, swimming and non-contact sport. Social distancing measures should be followed at all times and 1.5 metres should be kept between you and other people.

Can I have a dinner party?
Yes, you can — as long as no more than 20 people are in attendance in total.

A picnic in a park?
Yes, you can have a picnic in a group of up to 20 people. And, you will no longer need to stay within 150 kilometres of your house, with Queenslanders permitted to travel statewide. More on that below.
If you're looking for a few local spots, though, here's a rundown.

How about exercising in a park?
Yep, as long as you're with a maximum of 20 people. Brisbane City Council-run outdoor communal gym equipment and playgrounds reopened last month, too, as well as skate parks, BMX tracks, and basketball and tennis courts. And non-contact sport — such as kicking the footy, yoga, tai chi and bootcamps — are all allowed.

What other exercise can I do?
Fishing, jet skiing and boating are already allowed, as are walking and bike rides. Other permissible social outdoor sport activities include swimming, throwing a frisbee in the park, and playing golf or tennis.
Non-contact community sporting activities, both indoors and outdoors, are also allowed from June 1 — with 20-person limits

Can I take my pet out for a walk in the park?
You sure can. Taking your pet for a walk is considered exercise.

Are gyms open?
Yes, gyms can now reopen — as can health clubs and yoga studios. Just because your favourite gym is allowed to reopen, however, doesn't mean it will, so check with the venue before making the trip.
If you prefer exercising outside, outdoor bootcamps and personal training sessions can now have a maximum of 20 people.

What about driving to go for a hike or bike ride?
Yes, whether you're staying relatively local or venturing further afield.
Here are five scenic walks within 50 clicks of the CBD, if you're keen to explore your own backyard. Here's a list of local bike rides, too. And, here are a few of Queensland's best multi-day hikes, should you want to combine your exercise with an overnight stay now that that's also permitted — more on that next.

Can I go on a holiday to a coastal/regional town?
Yes, you can now travel to anywhere in Queensland. And, you can stay overnight (or for multiple nights) — including camping and other accommodation, such as caravan parks.
Queensland's borders remain shut, though, with the government set to next review the closure at the end of June. Queenslanders can still leave to head interstate, but require a permit to return back to the state.
Need some inspo? Here are some of our favourite glamping retreats, beachside camping spots and cabins near Brisbane — and our favourite Queensland country towns to visit, whether for a day-trip or a longer stay.

What about a trip overseas?
Not yet. At the moment Australia's borders are closed, but the Federal Government has flagged the potential of trans-Tasman travel bubble in step three of the Roadmap to a COVIDSafe Australia — which could happen as early as July.

Can I visit restaurants, bars and cafes?
For dine-in service, yes — at cafes, restaurants and pubs. They're now allowed to open for a maximum of 20 dine-in customers, with one for every four square metres. And dine-in can now include a meal or just sitting down for a drink (you do have to remain seated at a table, rather than standing around a bar).
From midday on Friday, June 5, cafes, restaurants, pubs and hotels with more space will also be allowed to permit 20 people per defined area, rather than just 20 customers in total in their entire space — but only if they have an approved COVID Safe Industry Plan in place.
If you're still keen on takeaway, the answer is still yes — and at bars, too. Many are even offering delivery.
Food courts remain closed to seated patrons, but you can buy takeaway food from an eatery in a food court.

Can I go out for a takeaway coffee?
Yes. But, if you'd like to stay indoors as much as possible, here are some of our favourite roasters offering delivery.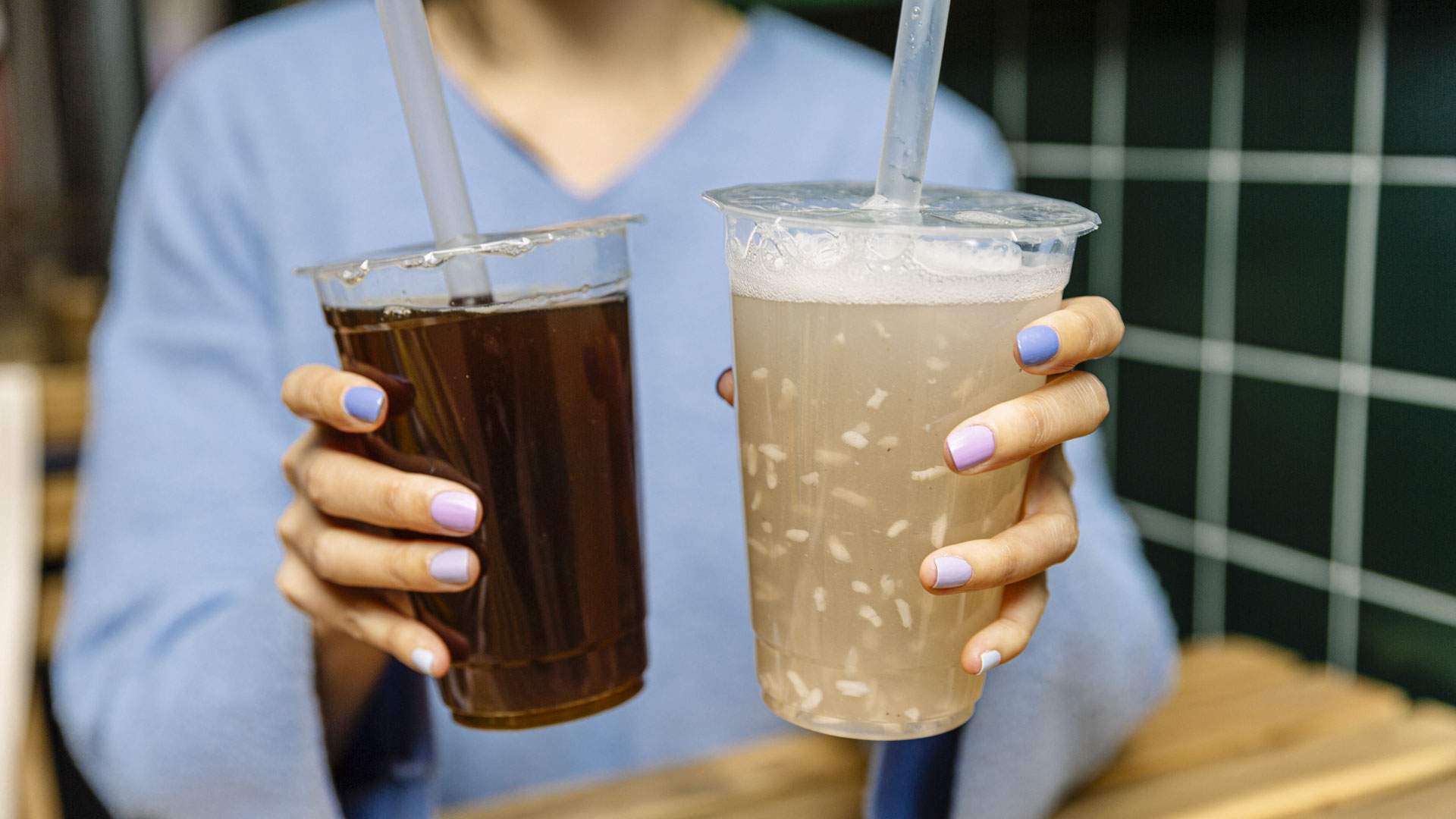 Can I go shopping?
Yes, you can go shopping. That said, not all shops are open and some have changed their opening hours, so we suggest giving them a call before you head out. The four-square-metre rule applies to all retail spaces, with patrons advised to keep a 1.5-metre distance.

Can I get a haircut, my nails done or a spray-tan?
Hairdressers and barbers have been allowed to remain open during lockdown — but you might want to contact your favourite in advance to see if it is trading. Both services must adhere to the four-square-metre rule, and take a record of names and contact details of each customer for contact-tracing purposes.
Beauticians and nail salons were allowed to open in May, and can now have a maximum of 20 people inside.
Spray tans, tattoo parlours and spas are now allowed to reopen, again with a 20-person limit.

Will art galleries and museums be open?
Yep, galleries and museums are allowed to reopen with 20-person limits. Most Brisbane venues are yet to announce their reopening plans, so check their websites before heading in.
Historic sites, arcades, zoos, concerts, theatres, arenas, auditoriums, stadiums and outdoor amusement parks are also allowed to reopen, with 20 people allowed inside at a time. Again, checking online before making the trip is advised.

What about going to the cinema?
Drive-in cinemas in Queensland are already allowed to operate and, given that patrons are practising social distancing by viewing films from their cars, there is no limit on the number of vehicles they can have. Southeast Queensland's only permanent drive-in cinema at Yatala is now screening films seven nights a week.
Indoor cinemas are now allowed to reopen in Queensland as well, but most are yet to set a reopening date. Palace's cinemas will reopen on July 2; however much of the industry is still working towards a mid-July relaunch.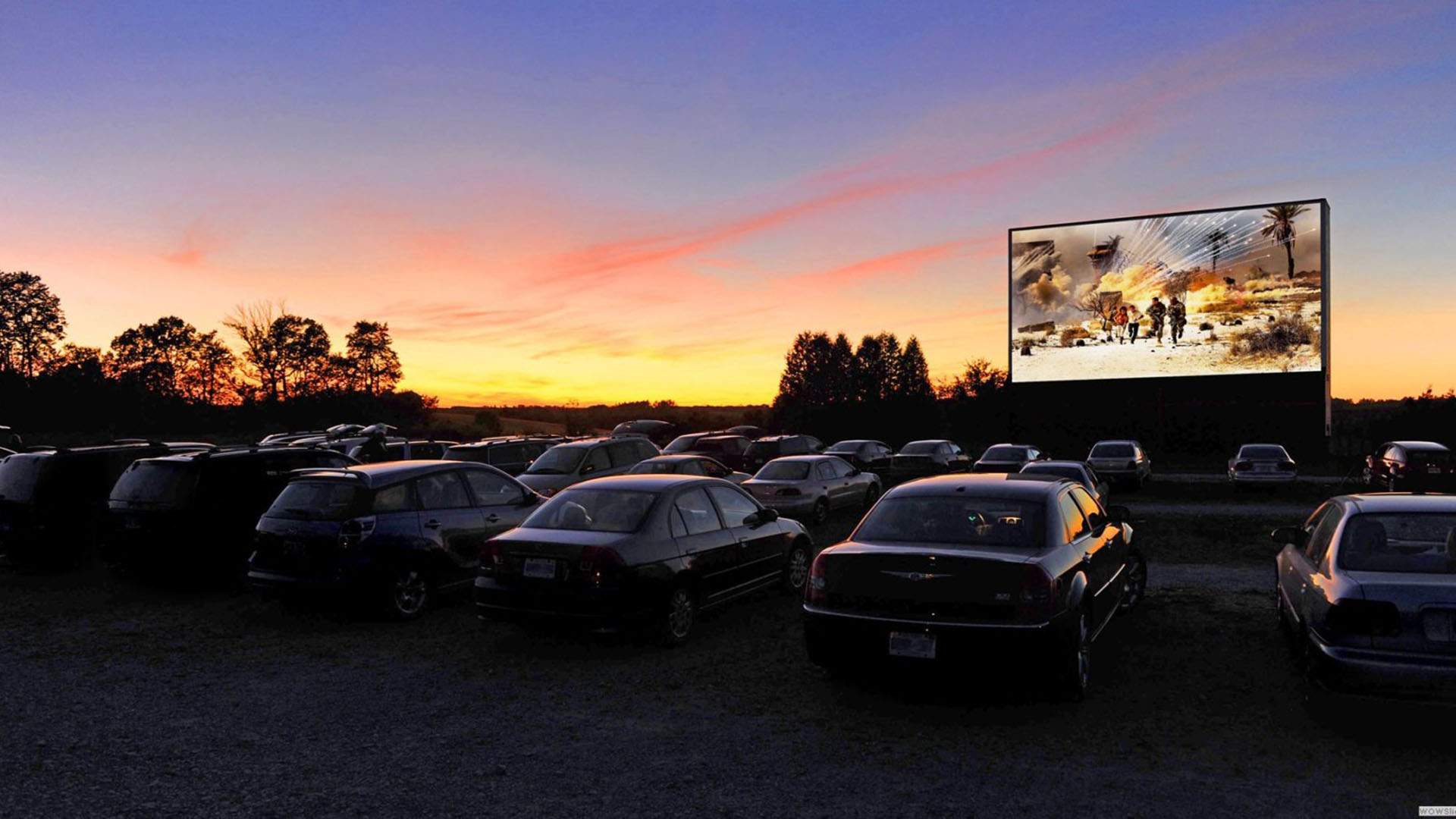 Can I go to church?
Yes, all places of worship will be allowed to open for small religious ceremonies of up to 20 people. Weddings can also have up to 20 people, in addition to the couple and the celebrant. Funerals can have up to 50 mourners, whether indoors or outdoors.

If you have more questions, visit Queensland's online COVID-19 hub.
To find out more about the status of COVID-19 in Australia and how to protect yourself, head to the Australian Government Department of Health's website.
Top image: Photographer: Tony Smith; supplied by Tourism and Events Queensland
Published on June 01, 2020 by Sarah Ward