The Moderna Vaccine Is Being Rolled Out Via Australian Pharmacies From This Week
Three COVID-19 vaccinations, from AstraZeneca, Pfizer and now Moderna, are now available in Australia.
By the time October hits, 3600 Australian pharmacies will be administering COVID-19 vaccinations with the Moderna jab. It's the third coronavirus vax to be used in Australia after AstraZeneca and Pfizer, with doses of Moderna arriving on our shores in the past few days — and now being rolled out to chemists nationwide.
During the week beginning yesterday, Monday, September 20, 1800 pharmacies will receive their batches and start getting Aussies to roll up their sleeves for Moderna. Next week, from Monday, September 27, that number again will join the Moderna rollout. So, if you haven't had your jabs yet, you now have more options — both in terms of which vaccination to receive and where to get it.
Exactly how many pharmacies will be stocked with Moderna in each state varies; however, Victorian Premier Daniel Andrews confirmed that 721 chemists across his state will be administering the shots from this week. Obviously, which pharmacists themselves are doing Moderna jabs also varies, but the Australian Government Department of Health's Vaccine Clinic Finder website lets you find where you can get it, or the other COVID-19 vaccines if that's what you'd prefer.
Moderna's vax got the nod from Australia's Therapeutic Goods Administration back in August, with the TGA advising that "the Moderna COVID-19 vaccine has shown strong efficacy preventing symptomatic COVID-19 and severe COVID-19 in clinical trials." In early September, it was approved for 12–17-year-olds, too, meaning that it's now approved for all Aussies over the age of 12.
The Australian Government has an agreement with Moderna for 25 million doses of the vaccine, which includes 10 million this year and 15 million in 2022.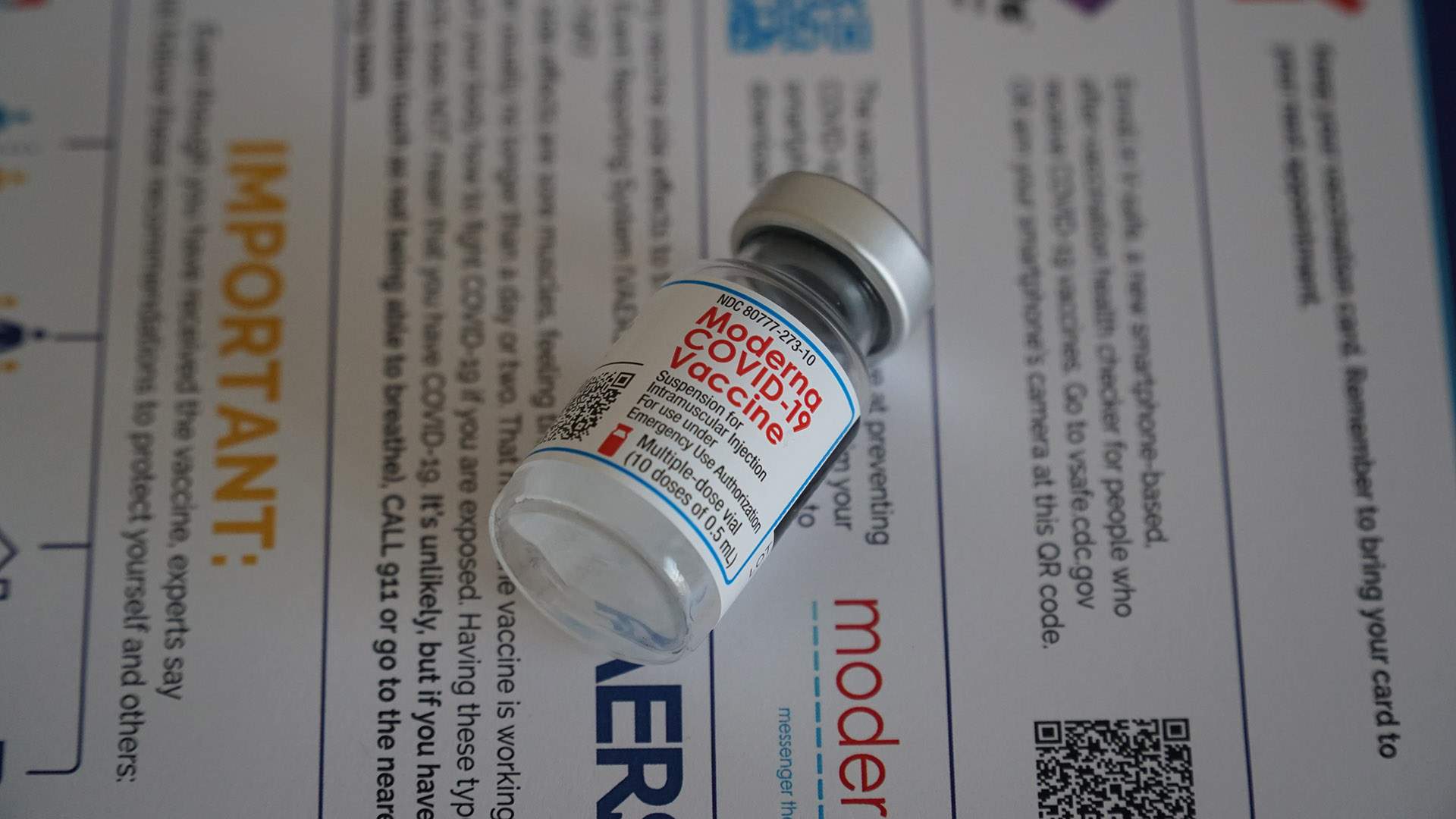 Elsewhere around the world, Moderna's jab has also received approval or authorisation to use in emergency situations in countries such as United Kingdom, Canada, the European Union, the United States, Switzerland and Singapore.
Partly funded by a donation from the one and only Dolly Parton, Moderna's vaccine is actually the fourth to get the nod in Australia, following AstraZeneca, Pfizer and a jab from Johnson & Johnson — the latter of which hasn't been included in the country's vaccine rollout so far. Like the Pfizer vaccine, the Moderna jab is an mRNA-based vaccine. So, it uses a synthetic genetic code called RNA, which tells the cells in our bodies how to make the coronavirus' unique spike protein. Then, once our bodies have done just that, making the protein that's encoded by the mRNA vaccine, we're able to recognise the spike protein as being foreign to our system and launch an immune response against it.
Two doses of the Moderna vaccine are required — and while the AstraZeneca jabs are recommended four–12 weeks apart, and the Pfizer jabs three weeks apart, Moderna's should be administered within 28 days of each other.
Wondering what that the Moderna approval means in terms of boosting Australia's vaccine ability (because actually getting a jab hasn't been particularly straightforward under the country's slow-moving rollout)? Back when the Moderna vax got the tick, Prime Minister Scott Morrison advised the 25 million doses would join the 125 million doses of Pfizer and 53 million doses of AstraZeneca that are already part of the vaccine campaign. "The first one million doses is on track to arrive next month and will go to pharmacies. Then we will have three million in October, three million in November and three million in December," the PM said.
And if you'd like to keep an eye on the country's vaccination rates now that a third vax is in the mix — with those rates tied to easing restrictions nationally, and on a state by state level (as seen in the New South Wales and Victorian roadmaps out of lockdown) — we've rounded up where you can do just that.
For more information about the Moderna COVID-19 vaccine, head to the TGA website. To find out where you can get vaccinated, check out the Australian Government Department of Health's Vaccine Clinic Finder website.
Concrete Playground Trips
Book unique getaways and adventures dreamed up by our editors