This Is What the First Stage of New South Wales' Roadmap Out of Lockdown Looks Like
When the state hits the 70-percent fully vaccinated threshold, people who've had both jabs will be able to head out to pubs, restaurants, shops, gigs and cinemas again.
In just over a month, fully vaccinated Sydneysiders could be sipping beers in pubs, eating meals in restaurants, having friends over to their homes and seeing movies in cinemas. By the time that mid-October hits, the city's residents will have spent more than a quarter of 2021 in lockdown — but if 70 percent of New South Wales residents over the age of 16 have had both of their COVID-19 jabs by then, the state's roadmap out of lockdown will begin to kick in.
Among the big things on the cards at that key milestone, which both Premier Gladys Berejiklian and NSW Police Minister David Elliott have been talking up for some time now: the reopening of hospitality venues to fully vaxxed folks, doing the same with gyms and retail, having up to five visitors to your house and gathering in groups of 20 outdoors. This all forms part of the first stage of NSW's strategy for living with COVID-19 without citywide and statewide lockdowns, which the Premier finally announced today, Thursday, September 9, after promising to do so since mid-July.
Falling in line with Australia's new 'National Plan to transition Australia's National COVID Response' that was announced in July, the 'Reopening NSW roadmap' currently focuses on what'll happen when 70-percent of eligible NSW residents are fully vaxxed. As has been advised for weeks now in the daily press conferences, that's when loosened restrictions will kick in — and they'll only apply to folks who've rolled up their sleeves twice.
"I cannot stress enough how important it is for people to get vaccinated — if you have not had both doses of the vaccine by the time we hit the 70-percent milestone, you will not be able to take advantage of these freedoms," said the Premier.
And if you're wondering when rules will start easing for fully vaccinated people — and those with medical exemptions — that'll happen on the Monday after NSW hits that 70 percent double-dose mark. Based on current vaccination rates, the NSW Government currently expects to reach the 70-percent threshold around the middle of October.
ROADMAP TO FREEDOM UNVEILED FOR THE FULLY VACCINATED pic.twitter.com/oHVzfM6rsC

— NSW Health (@NSWHealth) September 9, 2021
When that milestone is hit, those five-person at-home and 20-person outdoor gatherings will permitted — as long as all adults are vaxxed. Hospitality venues will be able to reopen, too, with the one person per four-square-metres rule applying inside and the one person per two-square-metres rule outside. And if you're eager to stand up and drink (yep, hello vertical consumption), you'll need to do that outdoors only.
When it comes to shopping, retail stores can reopen under the one person per four-square-metres rule. They can only serve fully vaccinated customers, with unvaxxed people only permitted to access shops deemed critical retail. Hairdressers, nail salons and other personal services businesses can open with one person per four-square-metres, too, with a maximum of five clients at each premises.
Keen for a workout? Gyms and indoor recreation facilities will reopen under that one person per four-square-metres requirement as well, and can host classes with up to 20 people. Sporting facilities including swimming pools can also reopen.
Eager to head to a show, watch some sport or see a movie? Major recreation outdoor facilities — which spans stadiums, racecourses, theme parks and zoos — will be under the one person per four-square-metres rule, with a cap of 5000 people. At other outdoor ticketed and seated events, 500 people can attend. And, indoors venues such as cinemas, theatres, music halls, museums and galleries will be allowed to reopen with the one person per four-square-metres rule in place, or by filling to a maximum of 75-percent fixed seated capacity.
Regarding weddings, they'll go up to 50 guests and allow dancing, but you'll only be able to eat and drink while sitting. The same caps will apply for funerals as well, and churches and places of worship will be able to open under the one person per four-square-metres limit.
And, at the 70-percent double-dose mark, domestic travel — which includes trips to regional NSW — will be permitted. That means that caravan parks and camping grounds will be allowed to open. Also, carpooling will be on the cards again.
Masks will still be required in all indoor public venues, including public transport, front-of-house hospitality, retail and business premises, on planes and at airports. Outdoors, though, only hospitality staff will be required to mask up.
And, QR code check-ins aren't going anywhere. In fact, it's expected that that's how you'll show that you've been jabbed, as linked to a vaccination passport; however, exact details of how that'll work haven't yet been announced.
At the 80-percent double-dosed threshold, more restrictions will ease again as well. But, other than flagging that "the government intends to open up further freedoms around international travel, community sport, major events and other areas" at that point, the full details haven't been revealed there yet either.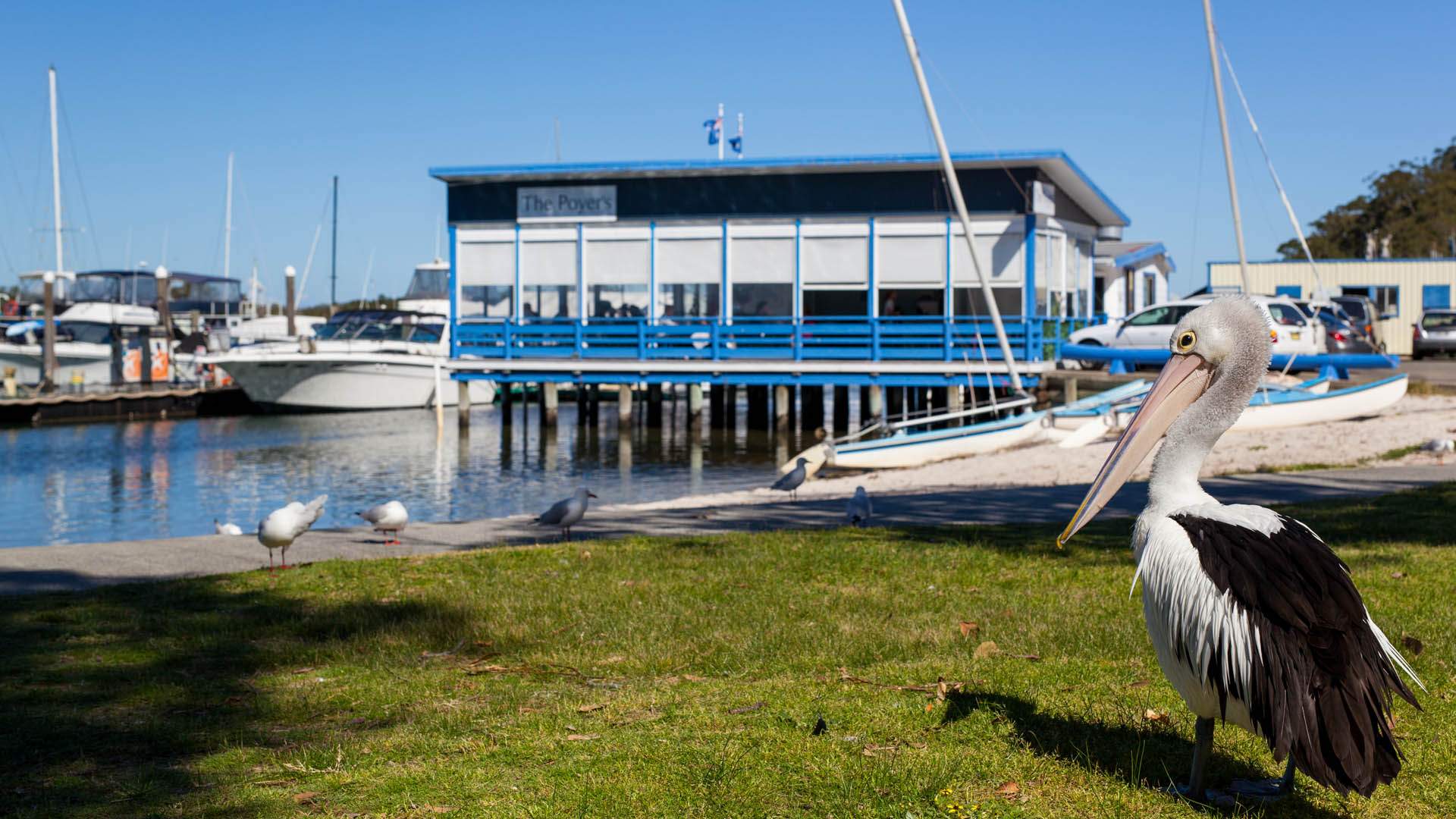 If you live in one of Sydney's Local Government Areas of concern — areas that've been under tighter stay-at-home conditions due to higher case numbers — this roadmap should still bring good news, as the aim is to apply it statewide. That said, the Premier noted that while the rules will ease at that 70-percent fully vaxxed mark, tighter restrictions might be necessary on a targeted basis to contain case numbers. That might include only allowing fully vaccinated people to enjoy the relaxed rules within their LGAs, the Premier advised.
"I also want to stress that at this stage the roadmap says that any person who is 70-percent double-dose vaccinated is able to participate in the freedoms that come forward from that time," Berejiklian said. "However, at any stage... if there's a concentration in a suburb or Local Government Area or a constant outbreak that wasn't anticipated, NSW Health can restrict movement and give advice to [put in place restrictions] if it is going to put too much pressure on our hospital system."
The changes outlined in the roadmap will come into effect after the state already sees a few very minor tweaks to the current lockdown rules implemented from Monday, September 13. NSW residents were told that something would change once the state hit six million jabs, so that's what's happening next week. As the Premier has already advised, the rules around outdoor gatherings will change slightly — allowing people who live outside of Sydney's Local Government Areas of concern to enjoy outdoor recreation in groups of five, as long as all adults are fully vaccinated, and also letting fully vaxxed adults in LGAs of concern to go outside for outdoor recreation in family groups for an hour a day.
It's worth noting that the national plan requires all of Australia to reach each vaccination threshold overall before an individual state or territory that's met that milestone can ease restrictions — but that hasn't been mentioned in NSW's roadmap.
Today's announcement came as the state reported 1405 new COVID-19 cases in the 24 hours to 8pm on Wednesday, September 8.
Wondering where you can currently get vaccinated? There's a handy online map that helps you find your nearest clinic. Keen to keep an eye on vaccination rates? A heap of online resources will help you do that as well.
The first stage of the Reopening NSW roadmap will kick in on the Monday after New South Wales reaches the 70-percent fully vaccinated mark. For more information about the status of COVID-19 in NSW, head to the NSW Health website.
Top image: Cassandra Hannagan.
Concrete Playground Trips
Book unique getaways and adventures dreamed up by our editors