Australian Borders Are Likely to Remain Closed to International Travel Until At Least Mid-2022
"International borders will only open when it is safe to do so," Prime Minister Scott Morrison said.
Thanks to the trans-Tasman travel bubble, Australians can finally visit New Zealand for a holiday again. The Federal Government has also floated the possibility of opening a similar arrangement with Singapore, perhaps by July, although nothing has been announced as yet. But if you were hoping to fly out of the country whenever you like and travel to wherever you like, Prime Minister Scott Morrison, Treasurer Josh Frydenberg and Minister for Trade, Tourism and Investment Dan Tehan have bad news for you — because Australia's international border isn't likely to open this year, or until well into next year.
The Trade Minister discussed international borders on Friday, May 7, and noted that, regarding opening back up, "the best guess would be in the middle to the second half of next year." He continued: "but as we've seen throughout this pandemic, things can change. So, the hope would be that we might be able to see a few more bubbles set up and would be able to see more travel being undertaken. But we're in a pandemic so, this is a best guess at this stage."
Then, on Sunday, May 9, the Prime Minister also offered his thoughts on the subject — first in an interview with News Corp, and then in a follow-up post on his Facebook page. "I don't see an appetite for that at the moment," he said in the interview, also noting that "we have to be careful not to exchange that way of life for what everyone else has." On his social media post, he advised that "international borders will only open when it is safe to do so."
The Prime Minister continued: "We still have a long way to go, and there are still many uncertainties ahead. Australians are living like in few countries around the world today. We will continue to do everything we can to work together prevent a third wave and roll out our vaccination programme. And, as always, we will continue to listen to the medical advice and make decisions in the best health and economic interests of all Australians."
Also on Sunday, the Treasurer spoke with the ABC in the lead up to the budget, and echoed the sentiments of his colleagues. He said that the budget, which will be announced on Tuesday, May 11, has been crafted with a 2022 date for opening international borders in mind. "This is showing you how fluid the economic situation is with respect to the virus. But we have an assumption based on the borders opening. It's in 2022."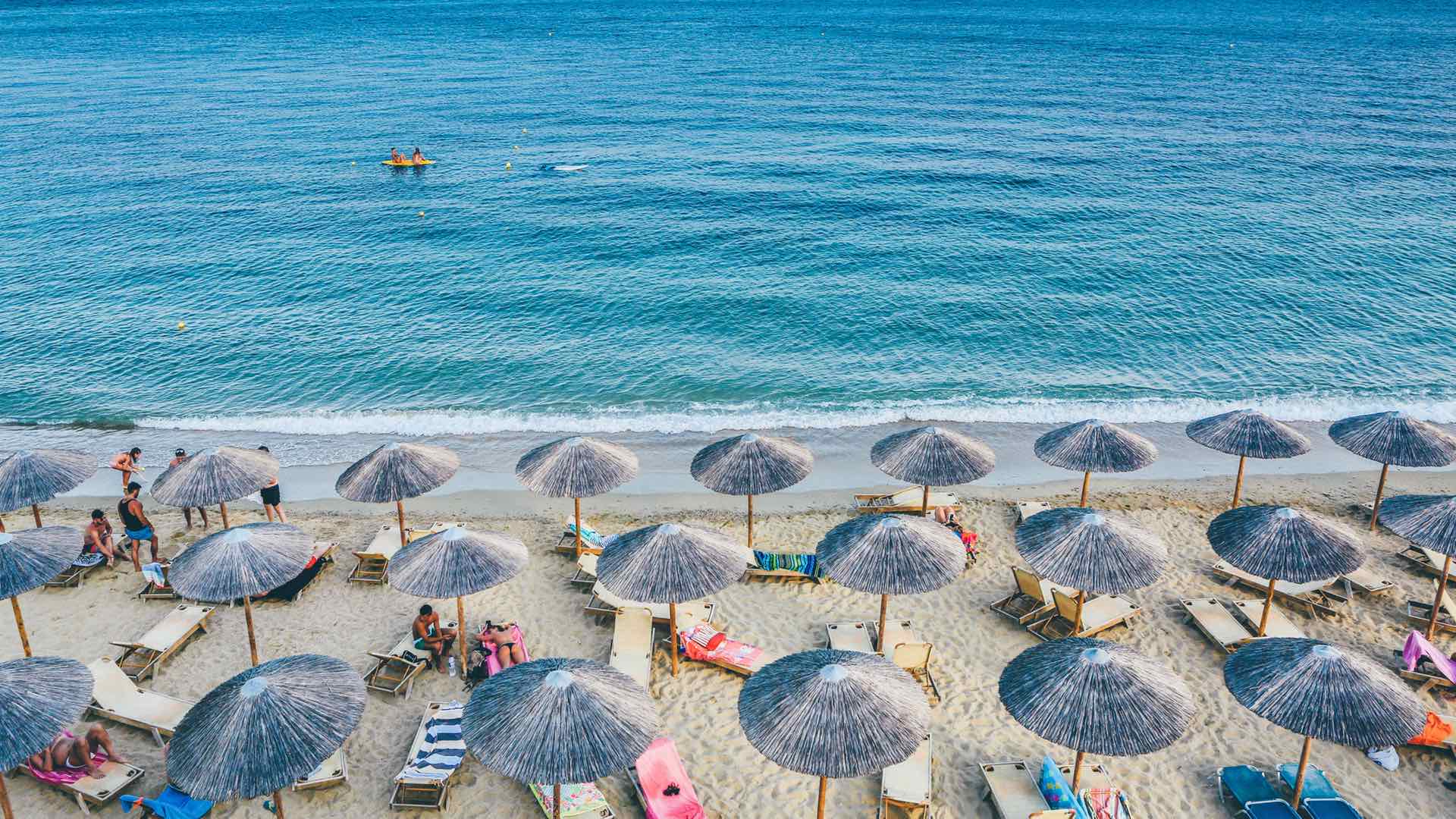 Statements like these have been common over the past 14 months since the Australian Government implemented an indefinite ban on international travel, only allowing Aussies to leave the country in very limited circumstances. Last year's prediction that opening up to the rest of the world wouldn't happen in 2020 proved accurate — and, earlier this year, Australia's ex-Chief Medical Officer Brendan Murphy (now the Secretary of the Department of Health) said that we might not be going anywhere until 2022.
Back in March, the Federal Government also extended the human biosecurity emergency period under the Biosecurity Act 2015, so that it now spans until June 17, 2021 — which'll mark 15 months since it was first put in place. It's the piece of legislation that keeps the international borders closed, and it has been extended several times. Based on the recent statements made by the Prime Minster, Trade Minister and Treasurer, it's likely to be extended again as well.
With Australia's vaccination campaign underway, Qantas and Jetstar have begun selling tickets for overseas flights for trips scheduled from October, demonstrating hope that the country's international travel rules could ease by then. Of course, the fact that you can book a trip doesn't mean that you'll actually be able to take it — and, again, it's looking highly probably that anyone with tickets for an overseas trip before mid-2022 will be doing a bit of rebooking and rescheduling.
To find out more about the status of COVID-19 in Australia and how to protect yourself, head to the Australian Government Department of Health's website.
Introducing Concrete Playground Trips
Book unique getaways and adventures dreamed up by our editors