Australia Is Still Aiming to Implement a Travel Bubble with Singapore "Sooner Rather Than Later"
It doesn't look likely to happen by July, as first suggested, but the two countries are still working towards the travel bubble.
Mention bubbles these days, and you're no longer just talking about baths, sparkling wine, gum or tea. For the past 15 months or so, the term has been on every hopeful holidaymaker's lips, referring to arrangements between countries that allow COVID-safe overseas travel in these pandemic-afflicted times.
Discussed since mid-2020 and in effect since April 2021, Australia currently has a quarantine-free travel bubble in place with New Zealand — allowing Aussies and New Zealanders to fly back and forth between the two countries for holidays, even while Australia's international border remains shut to the rest of the world. As first floated back in March, that arrangement might soon be joined by another, this time between Australia and Singapore.
Initially, Deputy Prime Minister Michael McCormack advised that Aussies might be able to fly to the island city-state for a holiday by July. That's only a month away, and it doesn't look like it'll happen then. However, Australian Prime Minister Scott Morrison has just met with his Singaporean counterpart Lee Hsien Loong, with the pair releasing a joint statement affirming that they're working towards the travel arrangement.
"We discussed how two-way travel between Singapore and Australia can eventually resume, in a safe and calibrated manner, when both sides are ready," said Lee following the two leaders' joint press conference. "Before COVID-19, many Singaporeans travelled to Australia for business, for holidays and to pursue their education, and vice versa. We need to resume these people-to-people flows to maintain our close and excellent bilateral relationship," he continued.
Although no timeframe was given, Lee also said that the two countries "need to prepare the infrastructure and processes to get ready to do this" — and named "mutual recognition of health and vaccination certificates, possibly in the digital form" as one of the first steps. "When all the preparations are ready, we can start small with an air travel bubble to build confidence on both sides," he advised.
At the press conference, Morrison also addressed the proposed travel bubble, noting that it's a target "sooner rather than later". He continued: "I welcome the fact that we will now work together to put the infrastructure in place and the systems in place to enable us to open up in a similar way that we've been able to open up to New Zealand from Australia when we are both in a position to do so."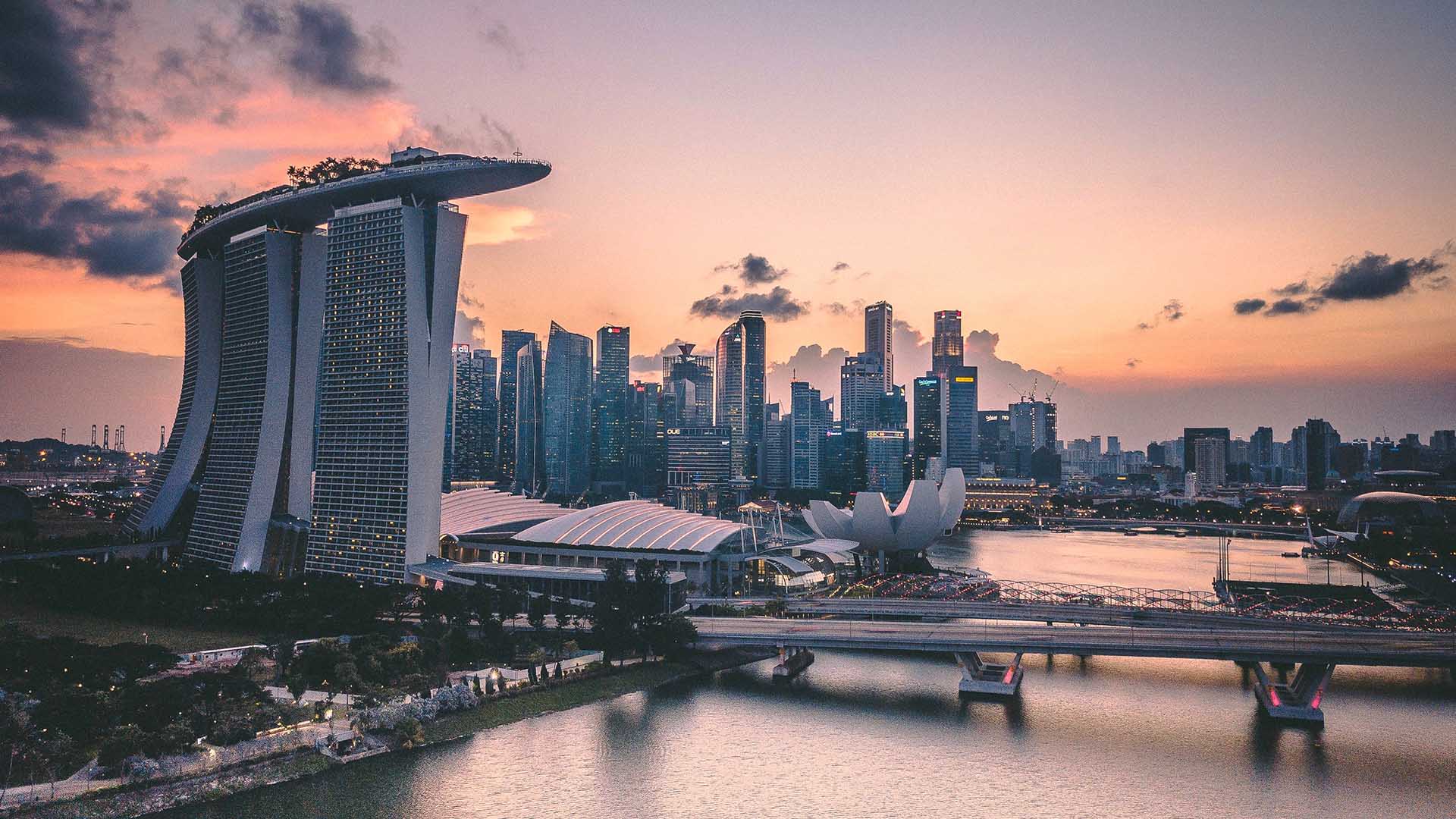 If you're after more details, that's all that was discussed; however, when the Australia–Singapore bubble was first suggested a few months back, it was reported that Aussies would be permitted to go to Singapore for work or leisure. Getting permission from the Department of Home Affairs — which is the only way you can go overseas at present while the nation's international border restrictions are in place — wouldn't be necessary under the arrangement.
That said, according to those initial reports, the bubble might only apply to folks who've been vaccinated against COVID-19. Singaporeans who've been vaccinated would also be able to travel to Australia without undergoing the currently mandatory 14-day quarantine period.
While the details are clearly yet to be finalised, if the Australia–Singapore travel bubble does come into effect, it'll be great news for everyone that's been dreaming of overseas holidays since the pandemic began — or, at present, for those dreaming of heading further than New Zealand.
To find out more about the status of COVID-19 in Australia and how to protect yourself, head to the Australian Government Department of Health's website.
Published on June 11, 2021 by Sarah Ward