ARTS & ENTERTAINMENT
The Best Things to Do In Melbourne If You're Staying Local This Long Weekend
From starting your day with a flaky fresh-from-the-oven pastry to ending it watching a flick on the big screen at a drive-in cinema, there's plenty to do.
The Best Things to Do In Melbourne If You're Staying Local This Long Weekend
From starting your day with a flaky fresh-from-the-oven pastry to ending it watching a flick on the big screen at a drive-in cinema, there's plenty to do.
This Queen's Birthday Long Weekend, Melburnians are allowed to travel to regional Victoria once again, but it doesn't mean everyone can — or wants to. If you're staying local, it's certainly no time to despair. With restrictions easing, the city's shops, hiking trails, restaurants and entertainment spots are reopening, so there's plenty to explore. From starting your day with a flaky fresh-from-the-oven pastry to ending it watching a flick on the big screen at a drive-in cinema, our fair city has lots to offer. As some COVID-19 rules are still in place though, it's not 100 percent business as normal, with limited capacities and social distancing measures at most indoor and outdoor venues. So, we suggest you check the relevant websites before making plans.
To find out exactly what you can and can't do under Victoria's current restrictions, have a look over here.

START YOUR DAY WITH A FLAKY FRESH-FROM-THE-OVEN PASTRY
There's nothing quite like the smell of freshly baked bread and pastries to whip your appetite into a frenzy. And that first bite of fluffy doughnut or glazed danish, not too long out of the oven? That's one way to kick off your long weekend. One of the newer additions to Melbourne's bakery scene, Falco is the brainchild of the minds behind Bar Liberty and Capitano, who've here joined forces with Christine Tran (Tivoli Road Bakery, San Francisco's Tartine). Here you'll find a dreamy, innovative range of treats, both sweet and savoury, including the likes of crusty country-style loaves, cheeseburger pies and peanut butter miso cookies — though it's best to get in quick. If you want to keep the bakery crawl going, check out some more of our favourite bakeries across the city.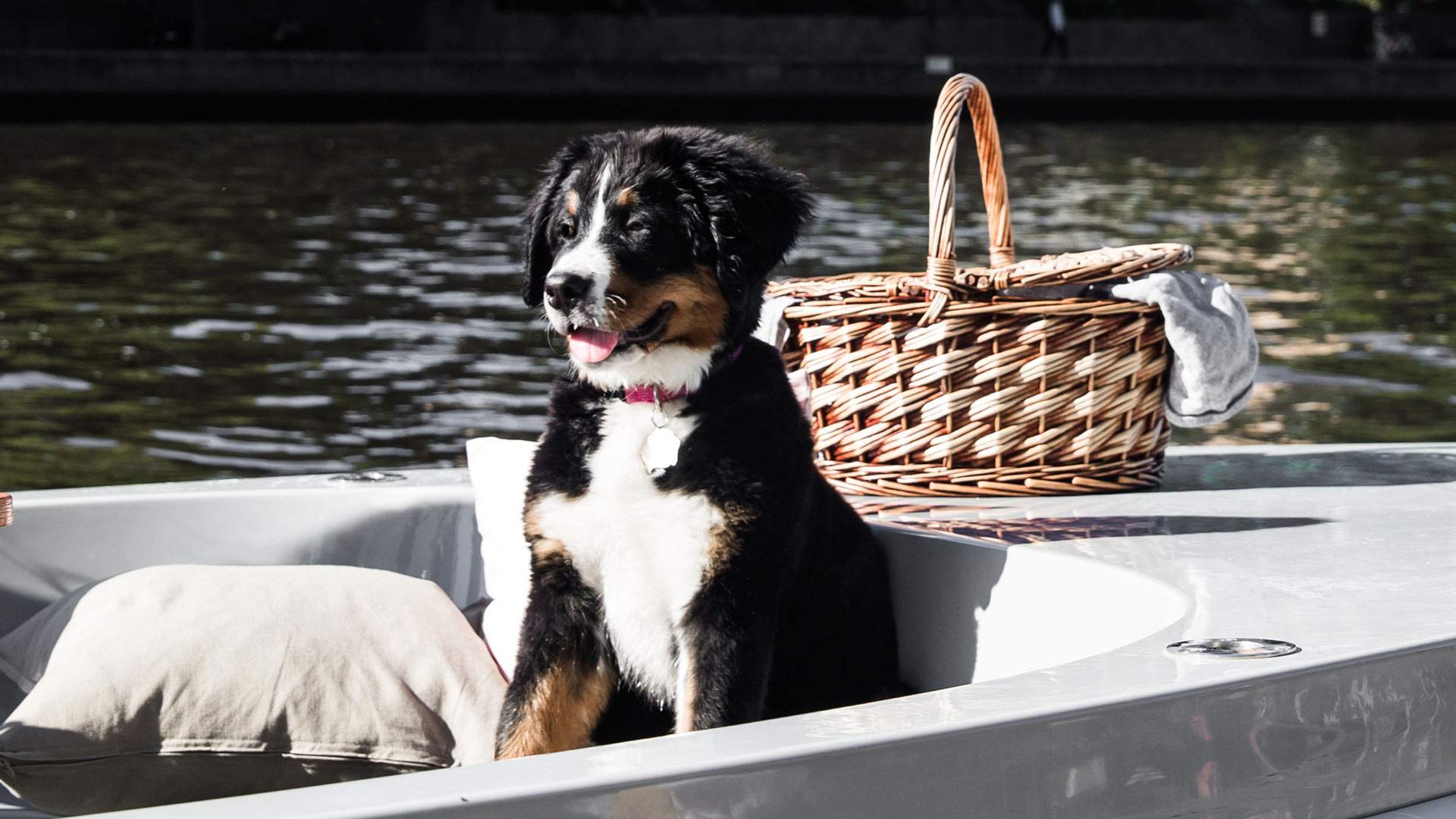 SET SAIL DOWN THE YARRA ON A BYO PICNIC BOAT (WITH YOUR POOCH)
If you want to embrace the fresh (albeit cold) air this long weekend, then head to a park for a leisurely picnic with your mates. Or, take things up a notch and feast on wine and cheese while cruising down the Yarra on one of GoBoat's eco-friendly picnic boats. Aimed at making the whole boating caper more accessible for everyday folk, the outfit's Scandinavian-designed vessels are slow-moving, a breeze to operate and don't require a boating licence, making for fuss-free sailing sessions. Each boat clocks in at 18-feet long, boasting a central picnic table with room for all the necessary snacks and booze. And despite what you might be thinking, they're pretty affordable — simply BYO food and drinks, round up enough people to jump aboard and a GoBoat session will cost you less than $22 per person, per hour. Oh, and did we mention they're pet-friendly? Surely you've got a very good boy who deserves a river jaunt. You can book here.

CHECK OUT A LUMINOUS JELLYFISH EXHIBITION
Sea Life Melbourne Aquarium's interactive $1.5 million permanent jellyfish exhibition, Ocean Invaders, is worth a visit for those who'd rather spend their time indoors. Jellyfish are perhaps the most mystical of all sea creatures, but you probably haven't had much of a chance to get up close and personal with them — well, now's your chance. Spread across 300 square metres and three multi-sensory zones, and featuring thousands of jellyfish from a range of species, the exhibition is all about these ocean enigmas. You'll learn the ins and outs of jellyfish, watch them being cared for by Sea Life's ocean experts and even crawl through a cylindrical tank surrounded by them. In another zone, striking light projections lend even more magic to a range of living displays, including one transparent sphere that's packed full of floating creatures. Before you head in, you need to book a ticket, which you can do over at the website.

HEAD ON A STUNNING SEASIDE WALK (AND PRETEND YOU'RE ON HOLIDAYS)
In the spirit of turning off and seeking out some wholesome nature, we tracked down some top-notch seaside walks to freshen up your routine — because no walk will feed your soul like a walk by the water. From the beachside trails of the Mornington Peninsula to the bush tracks of Wilsons Prom, recharge this weekend by embarking on one of the nine best coastal walks near Melbourne. Expect wild scrub, picturesque paths, hidden lagoons and well-placed pubs on your endeavours.While technically out of town, most of these walks can be done as a day trip — or you can tackle the eight-day track on the Great Ocean Walk.

CATCH A RETRO FLICK AT A DRIVE-IN CINEMA
Most of Australia's cinema industry has earmarked July as its relaunch date, aiming to reopen in time for the planned release of Christopher Nolan's Tenet. But if you're a movie buff keen for some big-screen fun before that, Melbourne's drive-in cinemas are filling the gap — and, given that their whole concept involves folks watching flicks in cars, social distancing is already part of the experience. You can head to Dandenong's Lunar Drive-In, Village Cinemas Coburg Drive-In or the Dromana Drive-In. On the various cinemas' lineups: The Fast & the Furious, Shaun The Sheep: Farmageddon, 1917 and Bloodshot at Lunar; Cats, Mad Max: Fury Road, Reservoir Dogs and Pulp Fiction at Coburg; and Sonic the Hedgehog, Back to the Future, Ferris Bueller's Day Off and Muriel's Wedding at Dromana.

HIT UP A BAR, PUB OR RESTAURANT
During lockdown, many of the city's hospitality venues had to close (or offer takeaway only), but now a whole swag of them are back and welcoming dine-in customers once again. Whether you want to have a pint and a parma at your local, tuck into a taco feast or go to Carlton's OTT  hot pot restaurant, you can. If you want to get a cheap feed at the CBD's debaucherous burger bar Mary's or hire out your own private igloo for dinner and drinks, you can do that, too. Or, hit up any of the reopened bars, restaurants, pubs and cafes you wish. Hot tip: with venues allowed a maximum of 20 customers (or one per four square metres) many require reservations, so check before heading in.

Top image: Squeaky Beach, Wilsons Promontory by Garry Moore/Visit Victoria
Published on June 05, 2020 by Concrete Playground