FOOD & DRINK
The Best Spots for a Boozy Bottomless Brunch in Melbourne
Swap your muesli for a mimosa and your coffee pot for endless flutes of champagne.
As any Melburnian will tell you, there's a lot to love about brunch. And even more so when it's a boozy, bottomless one.
A weekend feast featuring plenty of breakfast foods, some good company and a cheeky spot of day drinking — that's ticking a whole lot of boxes right there. Right now, Melbourne's bottomless brunch options are in very strong supply, so we've saved you the effort and rounded up 13 of the best.
Fancy some fried chicken and waffles teamed with a few fruity spritz? Or perhaps you'd like some lobster rolls with a side of drag and a couple of gins? Round up the crew and book one of these spots for your next bottomless brunch feast.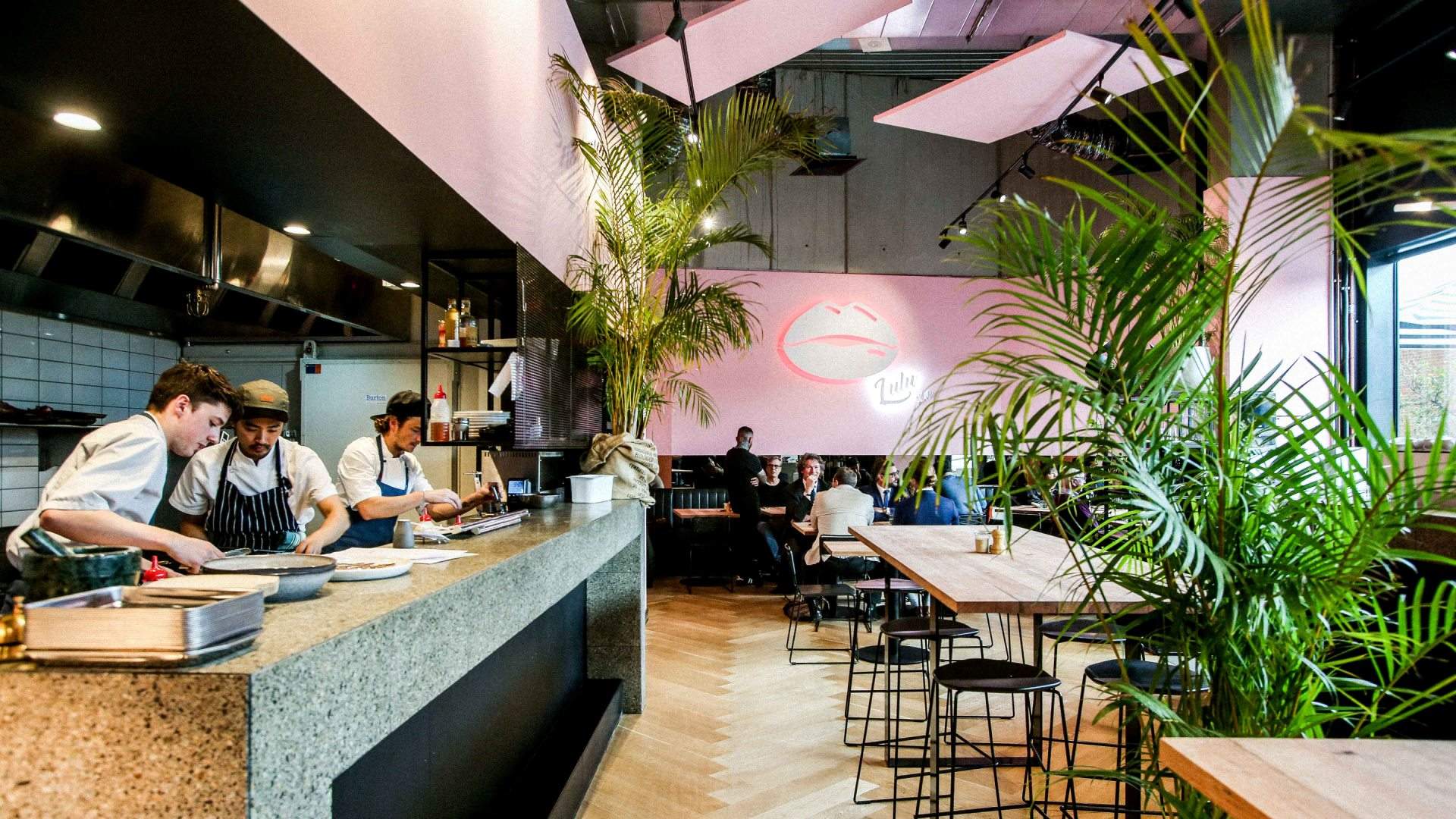 LULU WHITE, SOUTH YARRA
This South Yarra cafe's long-running bottomless brunch currently serves up two lavish feasting options, seven days a week. The OG edition gets you your choice of brunch dish — perhaps the pork belly bao, or a stack of buttermilk pancakes with Nutella — plus 90 minutes of free-flowing cocktails for a tidy $65. An amped-up $85 offering swaps out the food for a parade of snack-friendly canapes — think, cauliflower tacos and brioche prawn rolls — teamed with two hours of unlimited drinks. The sips are the same for both menus, featuring a lineup of mimosas, rosé sangria, cold-brew espresso martinis and more.

BODEGA UNDERGROUND, CBD
Bodega Underground's famed Mexican-inspired bottomless brunch is taking over the CBD taqueria every Friday, Saturday and Sunday, with seatings at 11.15am, 1.15pm and 3.15pm. Book your crew in for a brunchtime fiesta for $69 and you'll enjoy a lively five-course spread (which just so happens to be entirely gluten-free) featuring favourites like house-made brisket tacos, chicken chilaquiles, and chilli and lime-salted wings with chipotle mayo. Even dessert is taken care of: classic churros paired with loads of dulce de leche. To drink, there's 90 minutes of bottomless Mexican-themed sips, including Bodega's go-to guava-infused Mexi-mimosas.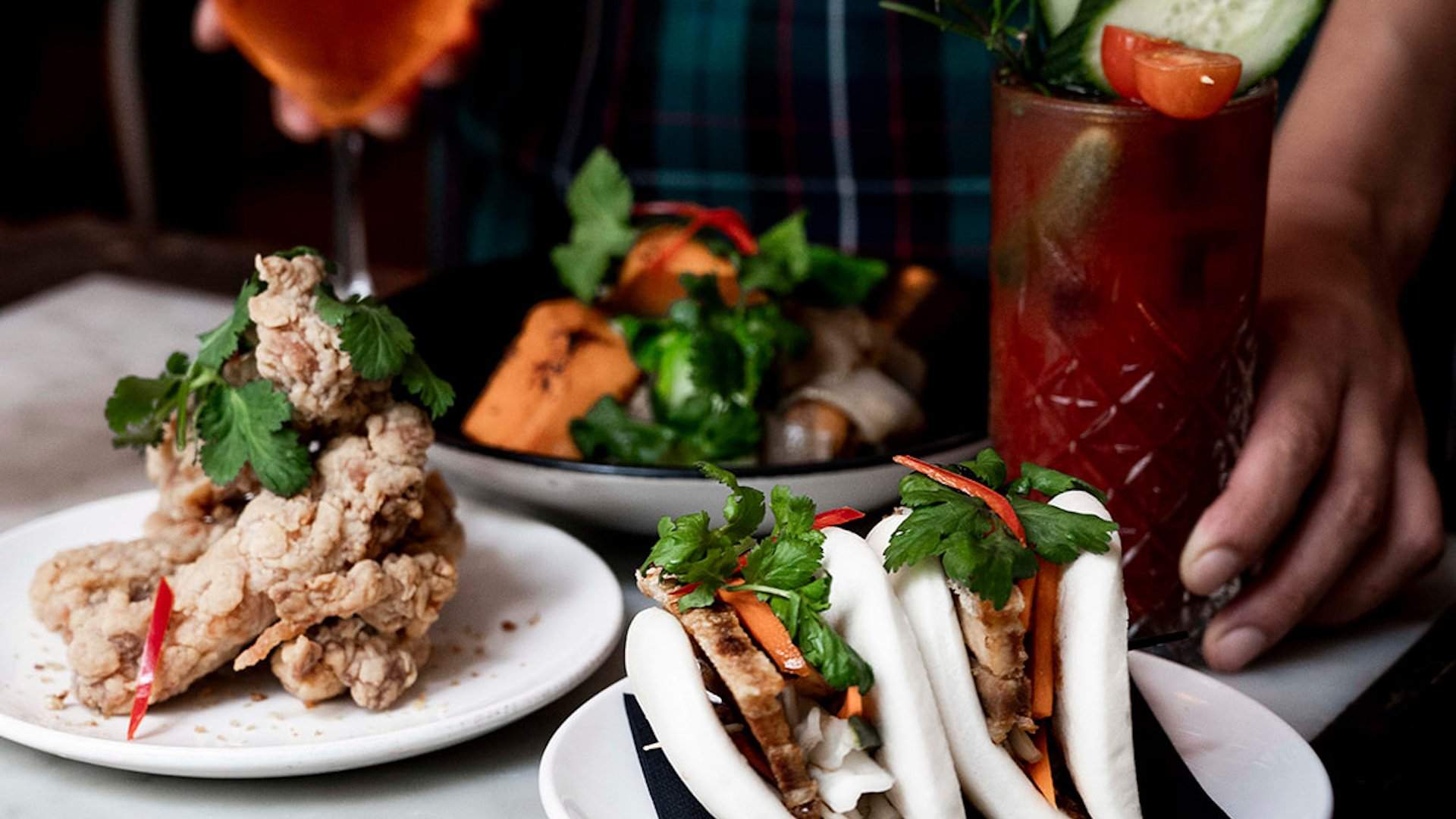 MAGIC MOUNTAIN SALOON, CBD
This CBD diner's gutsy modern Thai food and glowing red neon fitout has made it a firm favourite with the dinner crowd. But should you fancy starting your day with a bang instead, you can't go past Magic Mountain Saloon's newly returned bottomless brunch. From 11am–1pm each Saturday, you can sit down to menu hits like barbecue pork bao, garlic chive dumplings, fried chicken ribs and the fat rice noodle stir-fry. How much money you part with depends on your chosen drink situation. Include two hours of bottomless booze — beer, wine, spritz and a fiery signature Bloody Mary — for $65 per person, or opt for some solid alcohol-free alternatives for an easier $45.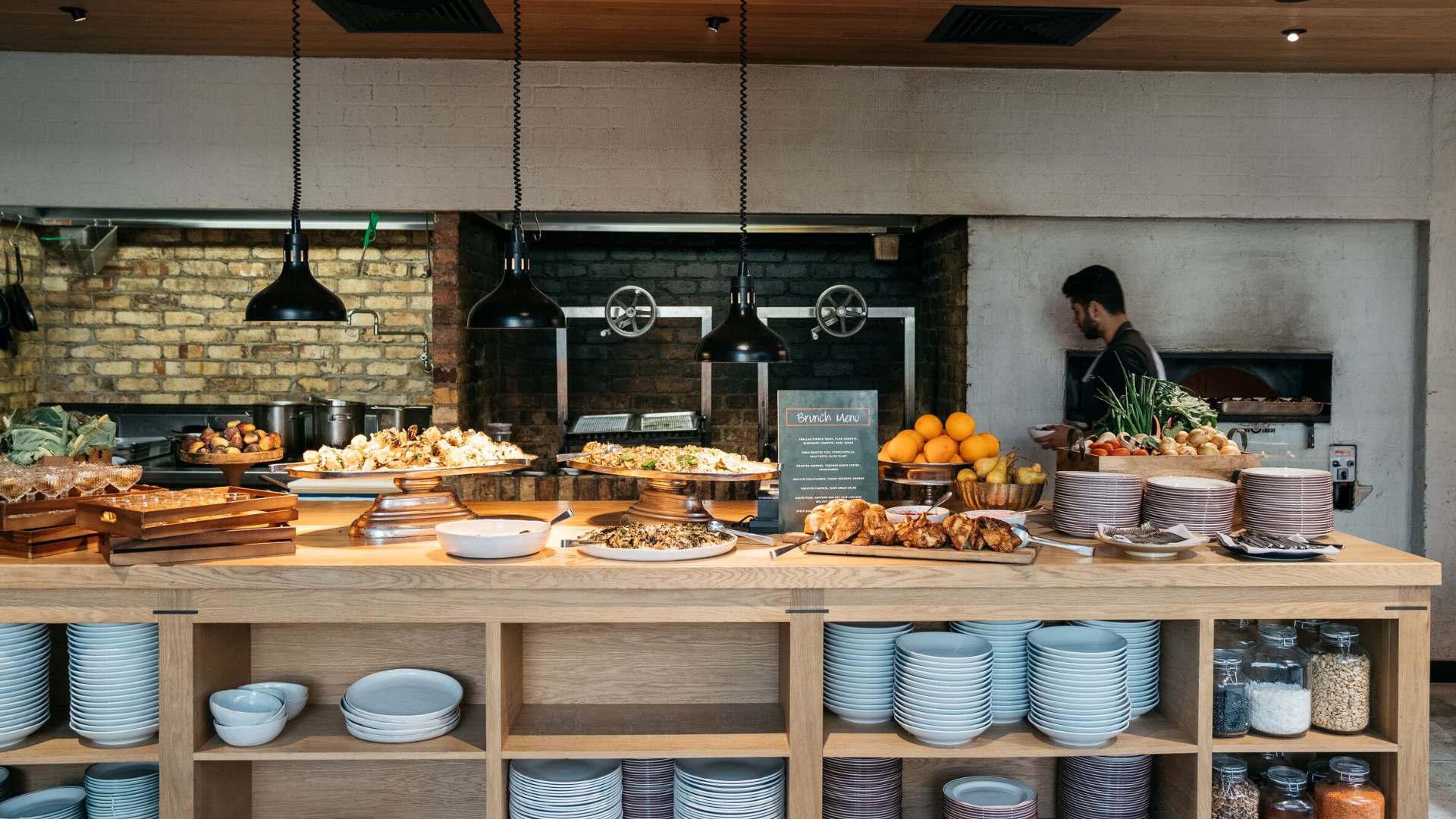 HALF ACRE, SOUTH MELBOURNE
With its light-filled atrium-style space and stunning open kitchen, Half Acre makes for quite the beautiful brunch destination. And the menu of produce-driven, seasonal plates sure doesn't disappoint, either. Available across two sittings each Saturday and Sunday (10.30am and 12.30pm), the venue's brunch offering comes in at $69 per person, including a spread of bottomless, buffet-style dishes such as whipped tahini with sunflower dukkah, wood-fired cabbage finished with torched goats cheese, shakshuka eggs and even a caramelised pineapple pie for dessert. Also included is a lineup of free-flowing sips, including a chic elderflower punch, Aperol spritz and peach vodka iced tea.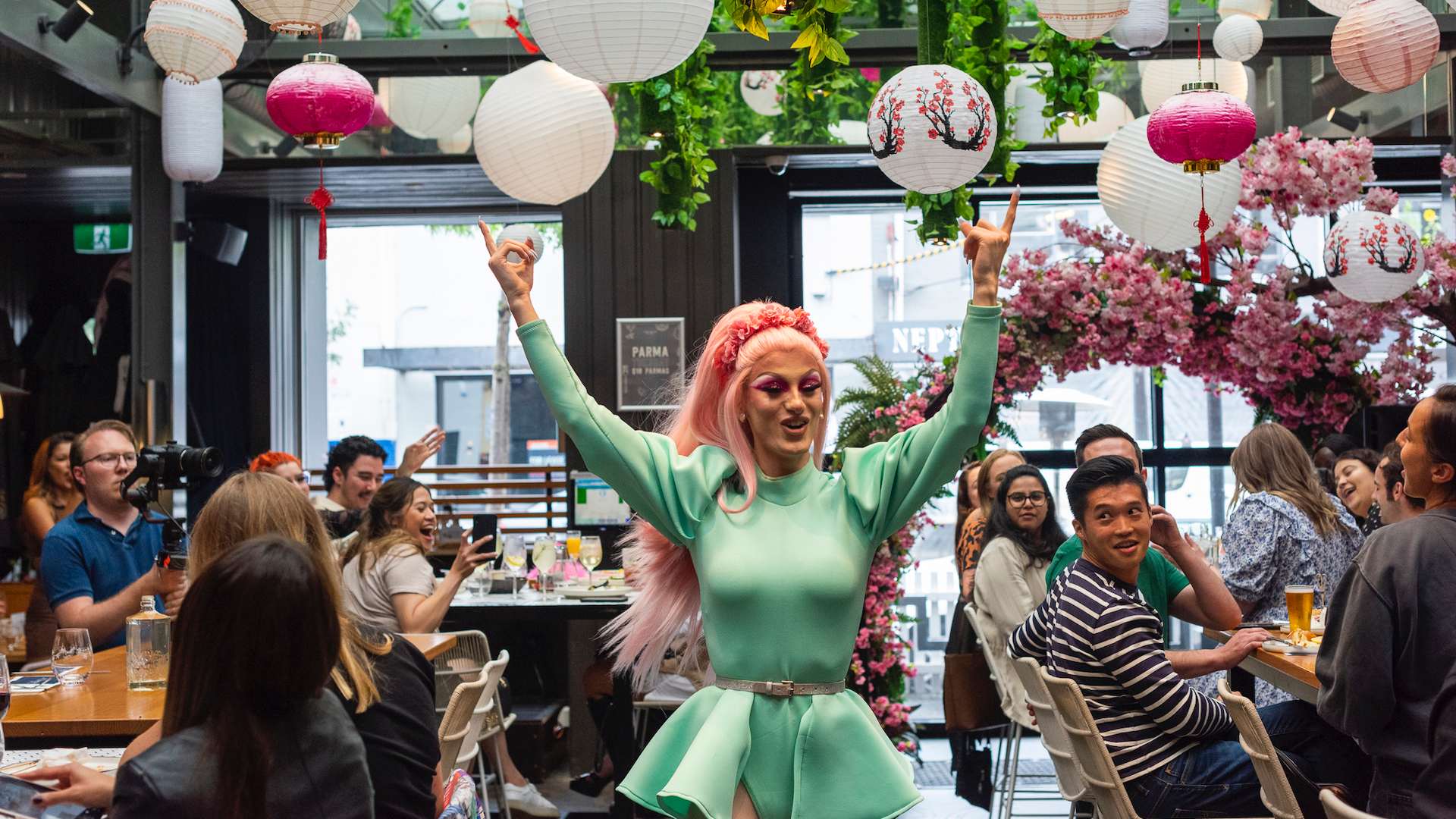 THE SMITH, PRAHRAN
Sashay right into your Sunday with a little help from The Smith's new weekly Drag Brunch series, hosted by the talented Max Drag Queen, and with entertainment by Jaw Breakers DJ's Kali and Sabrina. Running two sparkly sittings each weekend (12pm–2pm and 3pm–5pm), it's the ultimate OTT Sunday session. Book a table and enjoy all the raucous fun, while tucking into your pick of brunch plate — maybe a veggie-packed breakfast salad, or the lobster and prawn roll with gin caviar — and two hours of bottomless booze. Choose from a range of beer and wine, or opt for the specialty spritz lineup, featuring concoctions with names like Gin Is My Sin and Bitches Love Cranberry. All that for a not-too-shabby $65.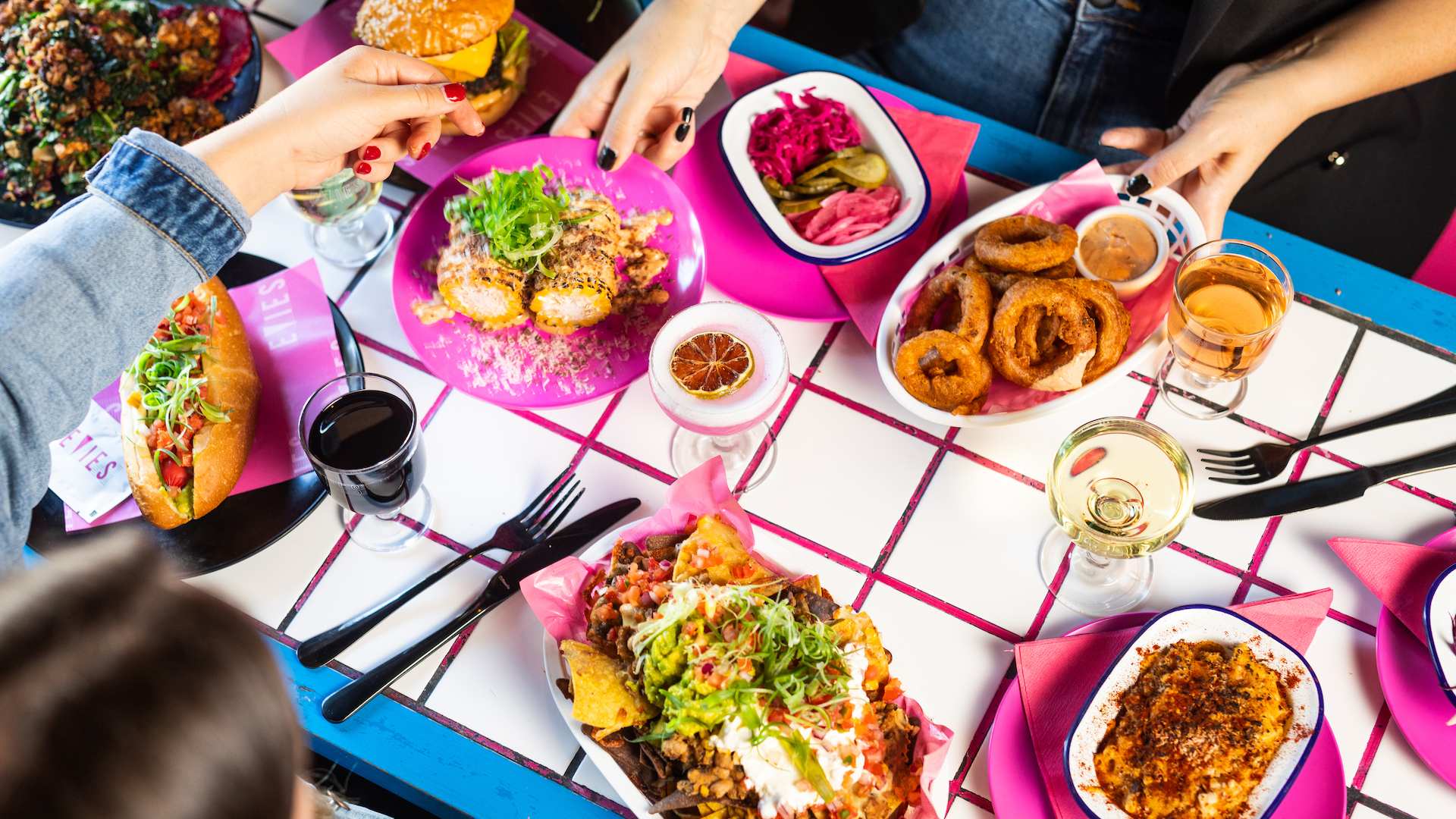 EVIE'S BAR & DINER, FITZROY
The sparkly disco vibes of Evie's are the perfect antidote to a big ol' work week, so it's handy the venue's bottomless brunch is now yours to enjoy between 11am and 3pm every Saturday and Sunday. Book in for one of these 90-minute brunch parties and you'll find yourself enjoying your choice of fun brunch dish; perhaps the red velvet chicken and waffles, passionfruit pana cotta, or french toast doused in maple syrup and crispy bacon. There are vegan options aplenty and not one, but two different booze packages. Team your brunch plate with free-flowing mimosas, wine, beer and cider for $59, or enjoy all of that plus free-flowing espresso martinis and spritz for an extra $20.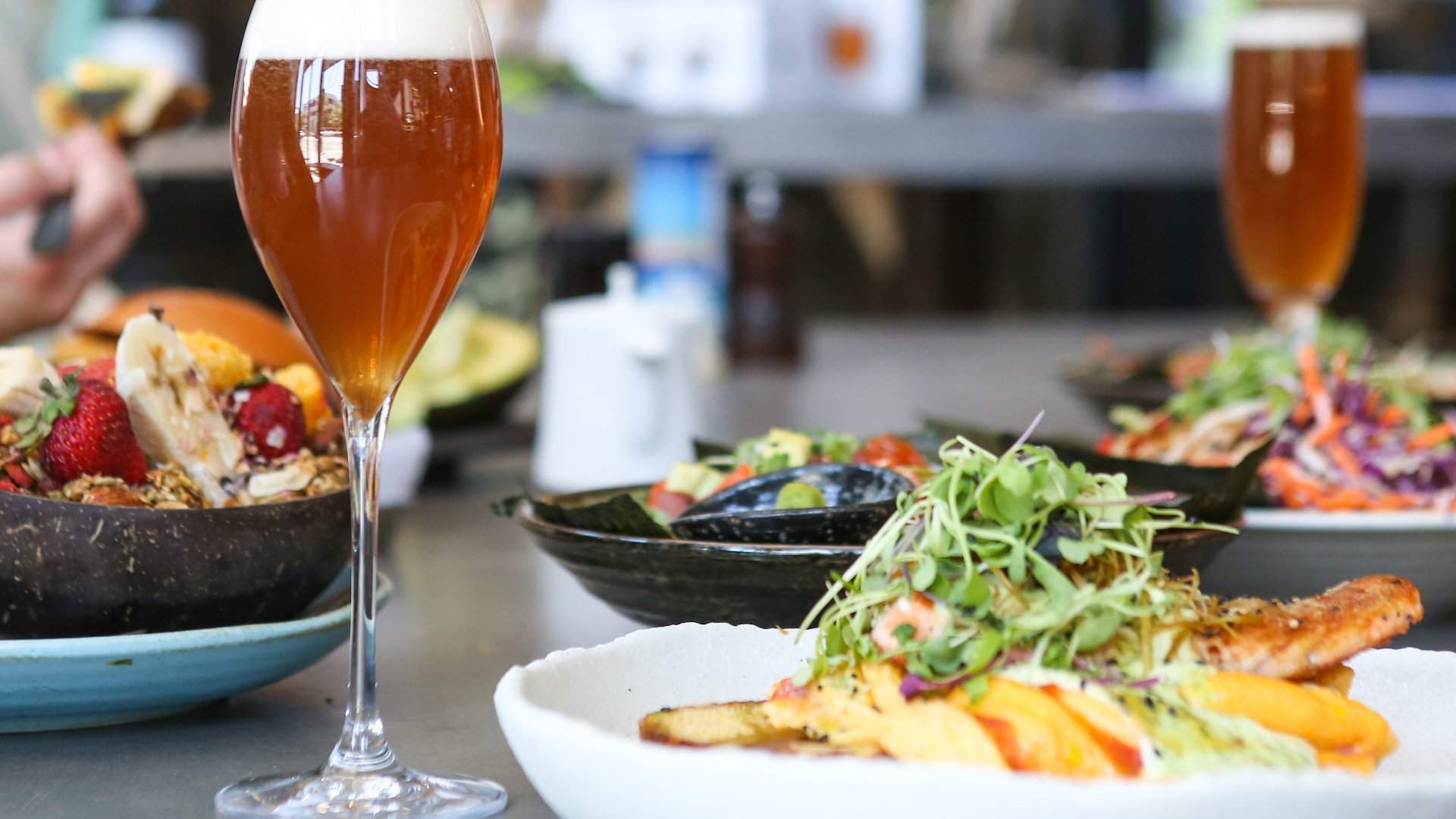 ZERO MODE, BOX HILL
The masters of envelope-pushing, innovative fare at Box Hill's Zero Mode are serving up one of the most impressive bottomless brunch situations in town. This one's on offer from 11am to 2pm every day of the week, priced at $49 a head. For that, you'll score your choice of two crafty side dishes (cheeseburger spring rolls with truffle mayo and king salmon sashimi, for example) or one main plate — maybe the wagyu beef brisket on waffles with lashings of orange hollandaise, or zucchini and corn fritters with beetroot hummus and a sour cream whip. Also included in your feast is 90 minutes of free-flowing cocktails, beer and wine. Just be sure to save room in there for one of Zero Mode's indulgent cream cakes.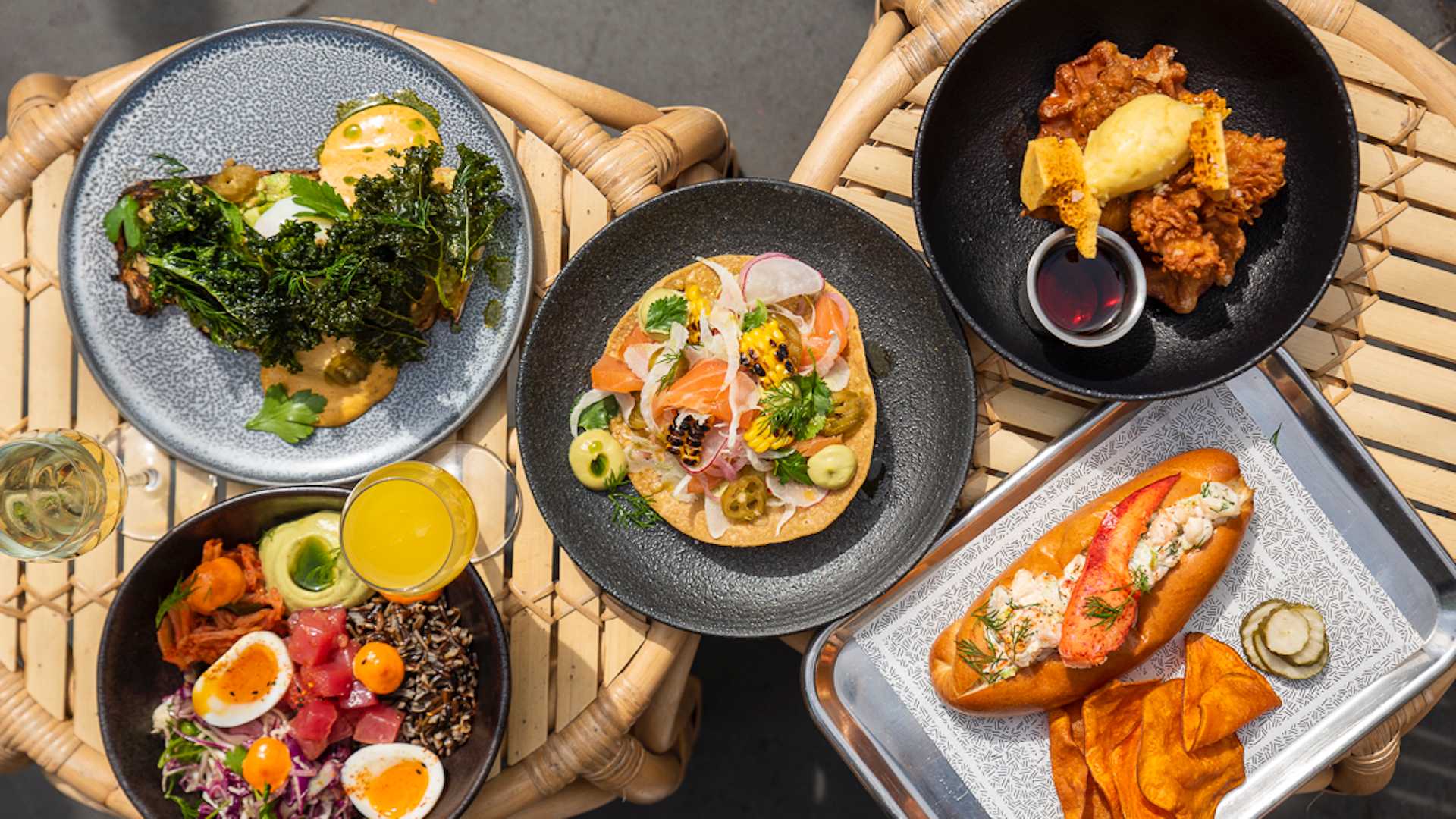 FARGO & CO, RICHMOND
Fargo & Co's bottomless brunch is a long-held weekend ritual that's not going anywhere, anytime soon. The Richmond venue's boozy brunch feasts run across two two-hour sittings (12pm and 3pm) every Saturday and Sunday, clocking in at $65 a head. Brunch plate options currently run to the likes of fried chicken and waffles, a Korean-inspired poke bowl with salmon and a soft egg, and the avo smash finished with stracciatella and zucchini flowers. And to match your food choice, you can look forward to a couple of hours of unlimited beers, prosecco and mimosas.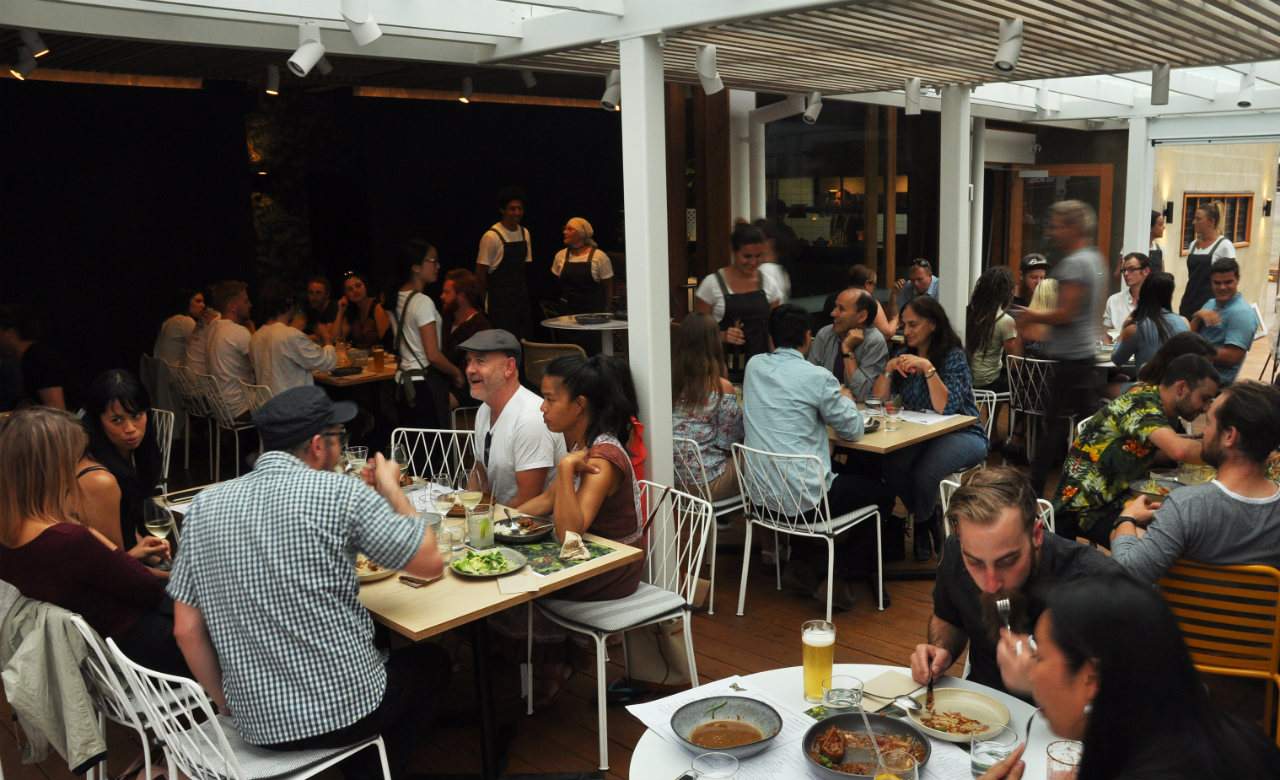 BANG BANG AT THE RIFLE CLUB, ELSTERNWICK
Here's one you won't have to rise too early for: Bang Bang hosts its Indochine bottomless brunch from 12pm (and 2.15pm) every Saturday and Sunday, treating guests to a parade of shared snacks paired with unlimited drinks for an easy $59. Plates might include the likes of chicken drumettes with smoked chilli mayo and a rich fish sauce caramel, oysters finished with cucumber mignonette, and charred lamb ribs with a tamarind jeow (dipping sauce). The drinks list offers plenty of choice, too — wash down your brunch feast with free-flowing mimosas, prosecco, local wines and spritz, or a few serves of the signature Bang Bang Mary.

TOKYO TINA, WINDSOR
Over in Windsor, Tokyo Tina's legendary bottomless brunch comes served with a side of bingo and a spot of lively drag entertainment to boot. Running every Saturday, with two-hour sittings at 12pm and 2.15pm, Tina's Bingo Academy is hosted by the multi-talented Valerie Hex, who'll have you battling it out against your mates in a few energetic games of bingo. While you play, you'll find yourself feasting on your choice of five Japanese-inspired brunch dishes — think, okonomiyaki, miso-baked cauliflower and karaage chicken bao. The food and entertainment clocks in at $49 per person, or you can add on two hours of bottomless spritz, sparkling and beer, for a total of $69.

JAMU DINING, RICHMOND
For a bottomless brunch feast that blends classic Asian flavours with a modern Aussie twist, lock in a visit to Richmond's Jamu Dining. Its free-flowing spread is on offer every Saturday and Sunday, with two-hour sittings kicking off at 12pm and 3pm both days. For $69, you'll sit down to unlimited serves of char siu tacos, wonton nachos, and sweet and sour chicken ribs, teamed with a roster of bottomless sips that includes tap beer, seltzer, prosecco, mimosas and spritz. And if you fancy infusing your brunch with a little extra caffeine boost, espresso martinis are also up for grabs.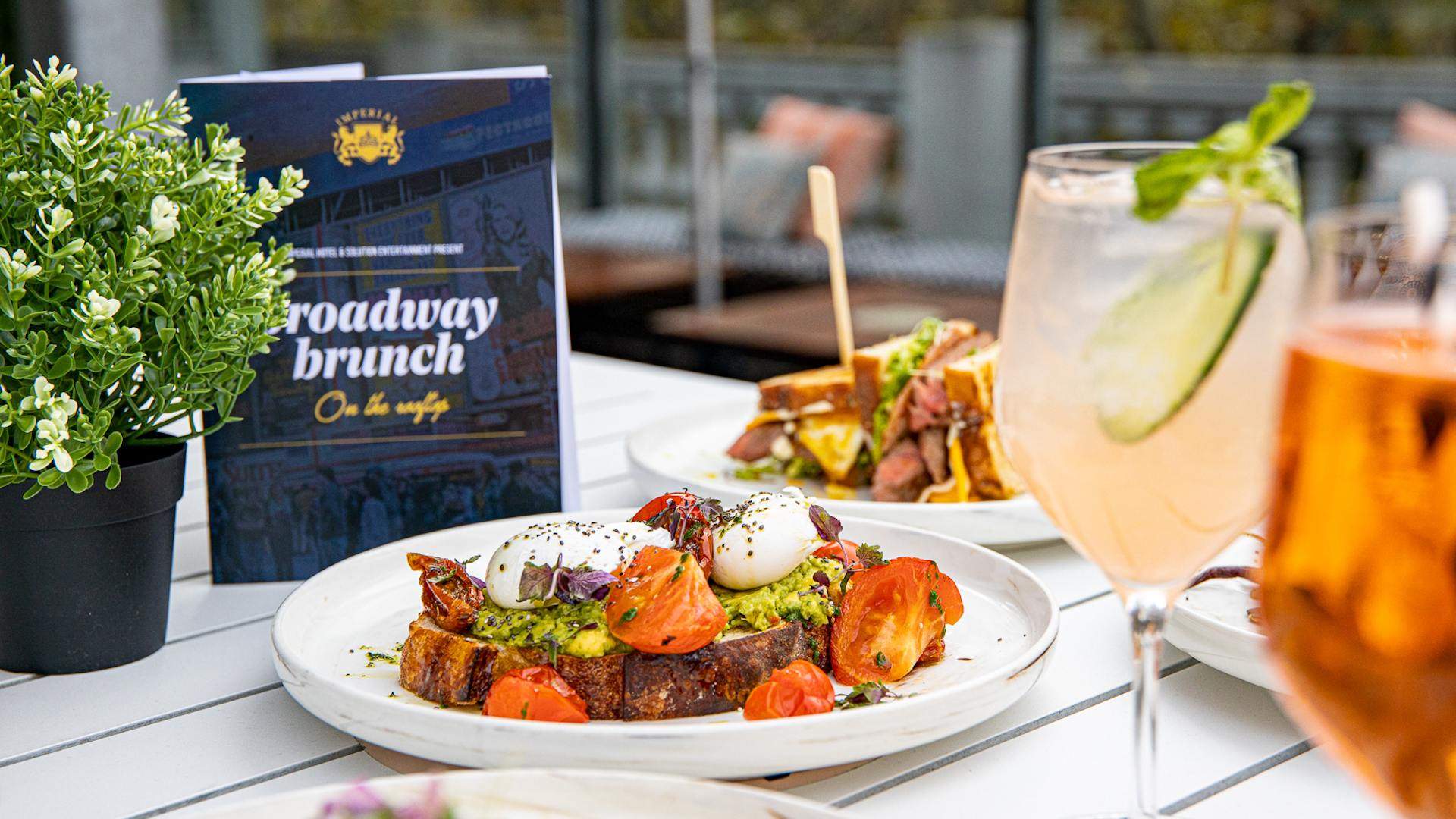 THE IMPERIAL HOTEL, CBD
Brunch eats, free-flowing spritzes and live showtunes. If that sounds like your ideal brunching situation, get yourself up to The Imperial's rooftop terrace for its new Broadway Brunch series. From 11am Saturdays, the CBD pub promises to get your weekend started right, with live performances of the world's best-loved showtunes to enjoy alongside breakfast fare and bottomless drinks. $70 gets you your choice of brunch dish — think, pavlova hotcakes or chorizo baked eggs — along with two hours of free-flowing beer, wine and spritzes. Soundtracked by live music from the songbooks of iconic Broadway shows like Les Misérables, Wicked and Phantom of the Opera, no less. The tunes will change weekly, so you're always in for something new.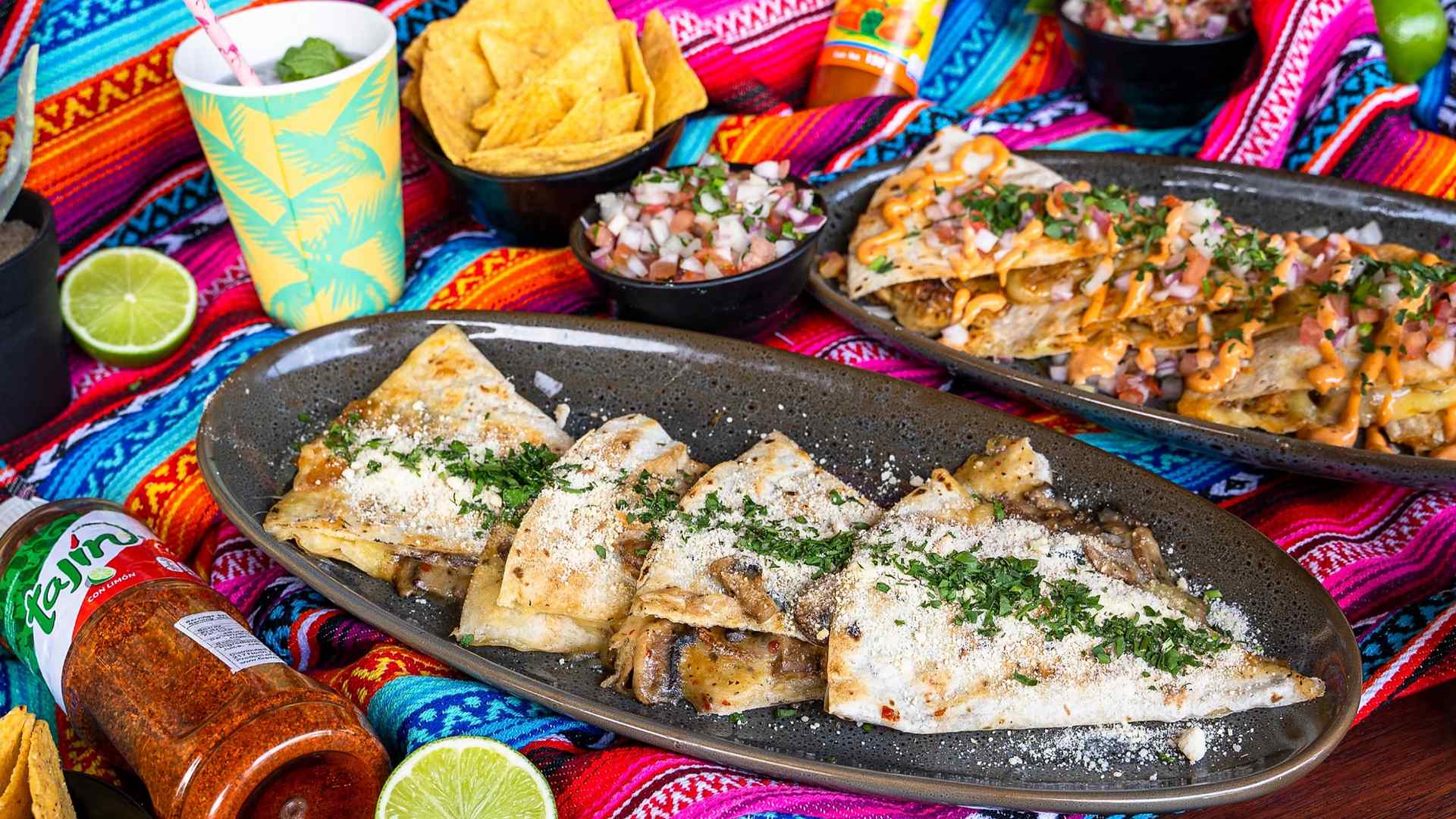 SI SENORITA, FITZROY
Si Senorita's Mexican take on the classic bottomless brunch is the weekend fiesta you've been craving. On offer from noon every Saturday and 1pm every Sunday, one of these 90-minute sessions will set you back just $50 for a bellyful of eats and drinks. Expect a parade of corn chips teamed with house-made salsas, as well as a variety of cheesy quesadillas, stuffed with the likes of sautéed mushrooms or grilled chicken. All of this comes paired with unlimited sangria, mimosas and zingy micheladas, of course, plus bottomless jugs of the weekly-changing feature cocktai

Top image: Half Acre, Magic Mountain Saloon
Published on May 17, 2021 by Libby Curran