FOOD & DRINK
Melbourne's Most Popular Restaurants of 2020
Melburnians feasted on dumplings, boozy yum cha brunches and croissants this year. Did you?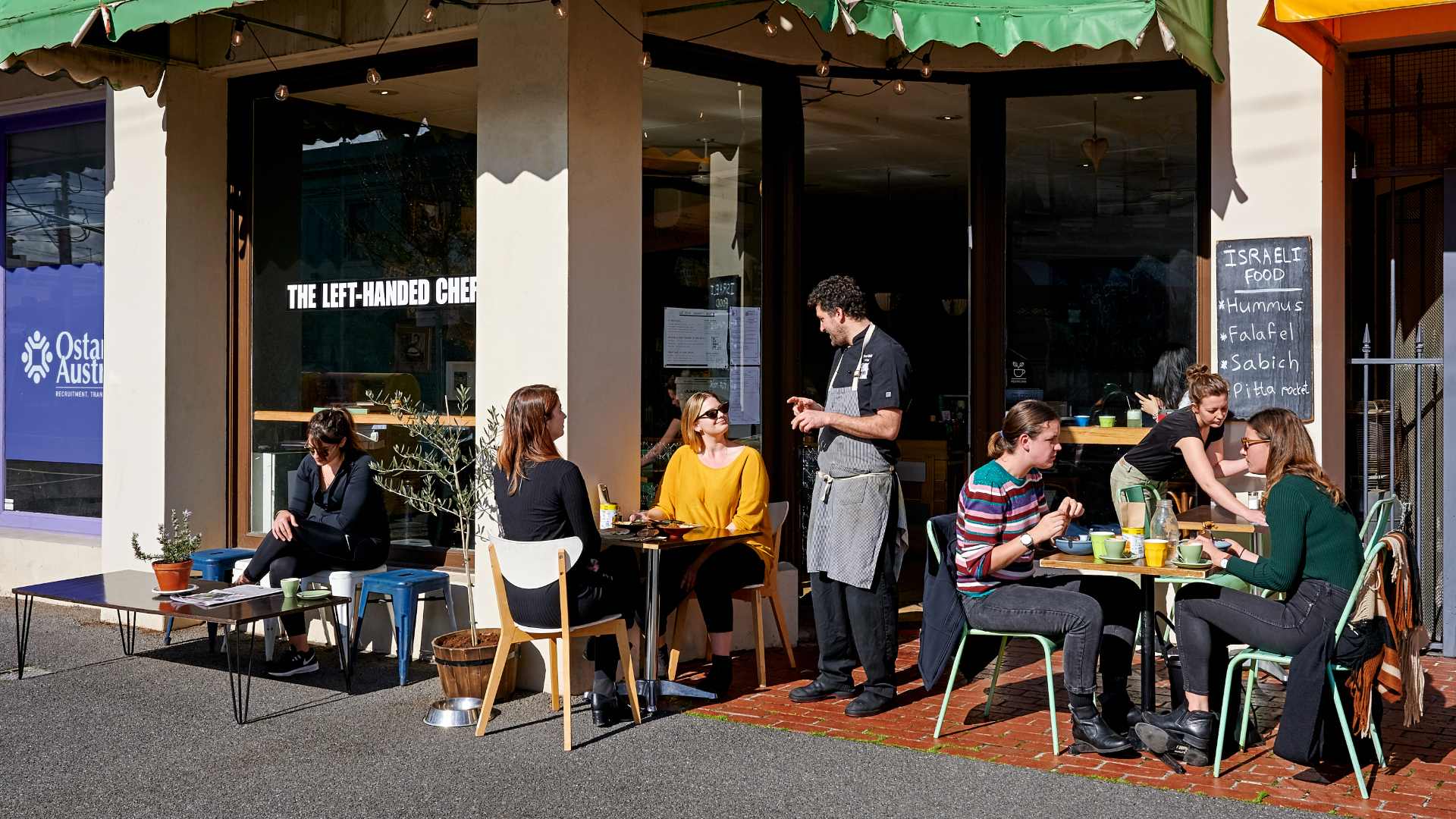 Whether you're craving dumplings in the CBD, Malaysian curry in the city's east or a whole bunch of buttery baked goods, Melbourne has just what you're looking for. And, in a year that threw everything at us, good food was often a wonderful respite from the day-to-day chaos.
You were constantly on the look-out for new and exciting places to try in 2020 and these are the results. Our most-viewed restaurants and cafes of the year provide a snapshot of your recent faves and a roadmap of places to visit (either for the first time or the fifth).
Many of your favourites were forced to adapt to the ever-changing restrictions of 2020, with Lune making two appearances on the list after offering delivery for the first time. Use this list as a look back on some of your favourite eats of the year and a guide to planning your first meal of 2021.
Image: The Left Handed Chef
Food & Drink

Melbourne's most unconventional dumpling diner.

Food & Drink

Boozy yum cha brunches and chilli crab jaffles at this CBD Chinese eatery.

Food & Drink

Some of the best croissants in the world are now being baked in the CBD every weekday.

Food & Drink

Authentic Malaysian cooking in the heart of Footscray.

Food & Drink

An Indonesian restaurant in the CBD serving up Nutella- and cheese-stuffed martabak.

Food & Drink

Prepare to queue — these are some of the best croissants in Melbourne, if not the world.

Food & Drink

The former Dracula's site is now home to an international sichuan hot pot chain.

Food & Drink

You can get spaghetti bolognese in a bread bowl at this Fitzroy North spot.

Food & Drink

This Richmond bakery serves up buttery croissants and inventive doughnuts made with seasonal ingredients.

Food & Drink

This cheesy haven inside Prahran Market is part-shop, part-cafe — and all cheese.

Food & Drink

This Israeli restaurant has hummus bowls and giant schnitzel sangas.

Food & Drink

This CBD cafe is devoted entirely to the golden breakfast snack.
Tap and select
Add to Home Screen
to access Concrete Playground easily next time.
x