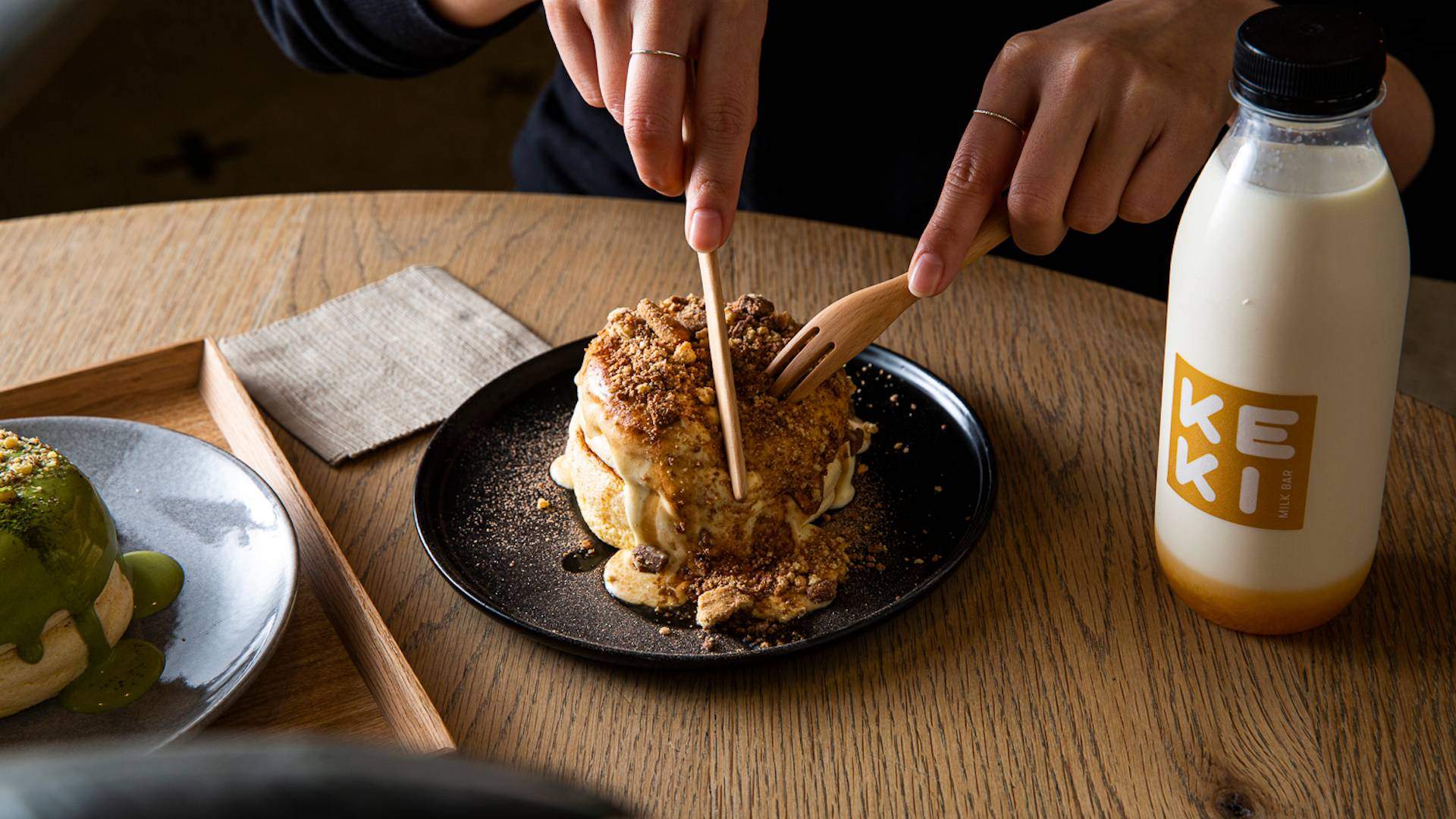 Some days, only a paddock-to-plate feed beside a surf pool will do. On other days, you find yourself craving nothing but a hearty hot pot feast with mates. Thankfully, whatever food mood you're in — bagels, Basque-inspired fare or bottomless brunch, too — Melbourne has something to keep your stomach satisfied.
Of course, you're already down with all that, since you've treated your tastebuds to all of these offerings so far in 2021. You've constantly searched for new and exciting places to try this year, and these are the results.
Our most-viewed restaurants and cafes of 2021 so far provide a snapshot of the city's favourite recent food finds, not to mention a peer-approved roadmap of spots to visit (either for the first time or the fifth). Use this list to reminisce on some of your best recent eats or as a guide to plotting that next great meal of 2021.
Food & Drink

This four-in-one St Kilda Road venue has a huge beer garden.

Food & Drink

Eat vibrant farm-to-table dishes and sip sustainably focused drinks overlooking a two-hectare surf lagoon.

Food & Drink

A multi-level pub, Punjabi-style deli and rooftop bar run by chef-restaurateur Jessi Singh.

Food & Drink

Andrew McConnell's elegant new cocktail bar and European bistro serves up caviar, champagne and truffles aplenty.

Food & Drink

You'll find a secret bar, a courtyard and an ex-Vue de Monde chef at this Mediterranean bistro.

Food & Drink

It's serving up breakfast through to late-night snacks, alongside over 260 varieties of mezcal and tequila.

Food & Drink

One of the best spots on the Mornington Peninsula for brunch or lunch with a view.

Food & Drink

The Kettle Black team have opened a mammoth new CBD cafe — and it's a beauty.

Food & Drink

This Basque-inspired waterfront bistro grills seafood and pours sangria on a sprawling shaded deck right on the sand.

Food & Drink

This dog-friendly haunt specialises in bagels, brunch and coffee brewed on-site.

Food & Drink

A little slice of comfort with damn fine food on Flinders Lane.

Food & Drink

The former Dracula's site is now home to an international sichuan hot pot chain.

Food & Drink

This familiar favourite has a new head chef and a revamped menu, running from breakfast to after-work snacks.

Food & Drink

Helmed by two AFL players and a hospitality veteran, this Richmond spot is serving up pork belly bao and $5 Aperol spritzes (during happy hour).

Food & Drink

The DOC team's latest opening is serving up creative pasta dishes, spuntini and even a tiramisu — all of it done without meat or gluten.

Food & Drink

Prahran's flame-driven Vietnamese restaurant from the Hanoi Hannah team offers smoke aplenty, across both the food menu and cocktail list.

Food & Drink

A lush two-storey hot pot joint serving up Thai-style soups.

Food & Drink

The third sister has been born, and she brings a Japanese edge to the family.

Food & Drink

A CBD Italian diner with a laneway terrace, house-made pasta and many spritzes.

Food & Drink

This CBD cafe is dedicated to fluffy soufflé pancakes and creative sodas.
Tap and select
Add to Home Screen
to access Concrete Playground easily next time.
x