Australia Is Looking at Implementing a Quarantine-Free Travel Bubble with Singapore By July
A mid-year trip overseas might be back on the cards.
If someone mentioned bubbles before 2020 hit, they were usually talking about baths, sparkling wine, gum or tea. For the past 12 months, however, the term has been on every hopeful holidaymaker's lips, referring to arrangements between countries that allow overseas travel in these pandemic-afflicted times.
Since mid-2020, the big hope for Australians eager to head abroad while the international border is shut has been a travel bubble with New Zealand. That has actually been in place on and off since October, but only on a one-way basis — so New Zealanders can come to some parts of Australia, but not vice versa. There had been chatter that the complete trans-Tasman arrangement might come into effect in early 2021, allowing Aussies to jump across the ditch. It's now March, though, and that hasn't come to fruition as yet.
So, the Australian Government has set its sights on a different location: Singapore. As confirmed by Deputy Prime Minister Michael McCormack on Sunday, March 14 on the ABC's Insiders, Aussies might be able to fly to the island city-state for a holiday by mid-year.
"We're working with Singapore at the moment, potentially for a bubble in July," the Deputy Prime Minister said. "As the vaccine rolls out, not only in Australia but in more countries, we'll reopen more bubbles," he continued.
If you're after more details, that's all that was discussed; however, The Sydney Morning Herald reports that Aussies would be permitted to go to Singapore for work or leisure. And, getting permission from the Department of Home Affairs — which is the only way you can go overseas at present while the nation's international border restrictions are in place — wouldn't be necessary. It'll only apply to folks who've been vaccinated against COVID-19, however.
Singaporeans who've been vaccinated would also be able to travel to Australia, without undergoing the currently mandatory 14-day quarantine period.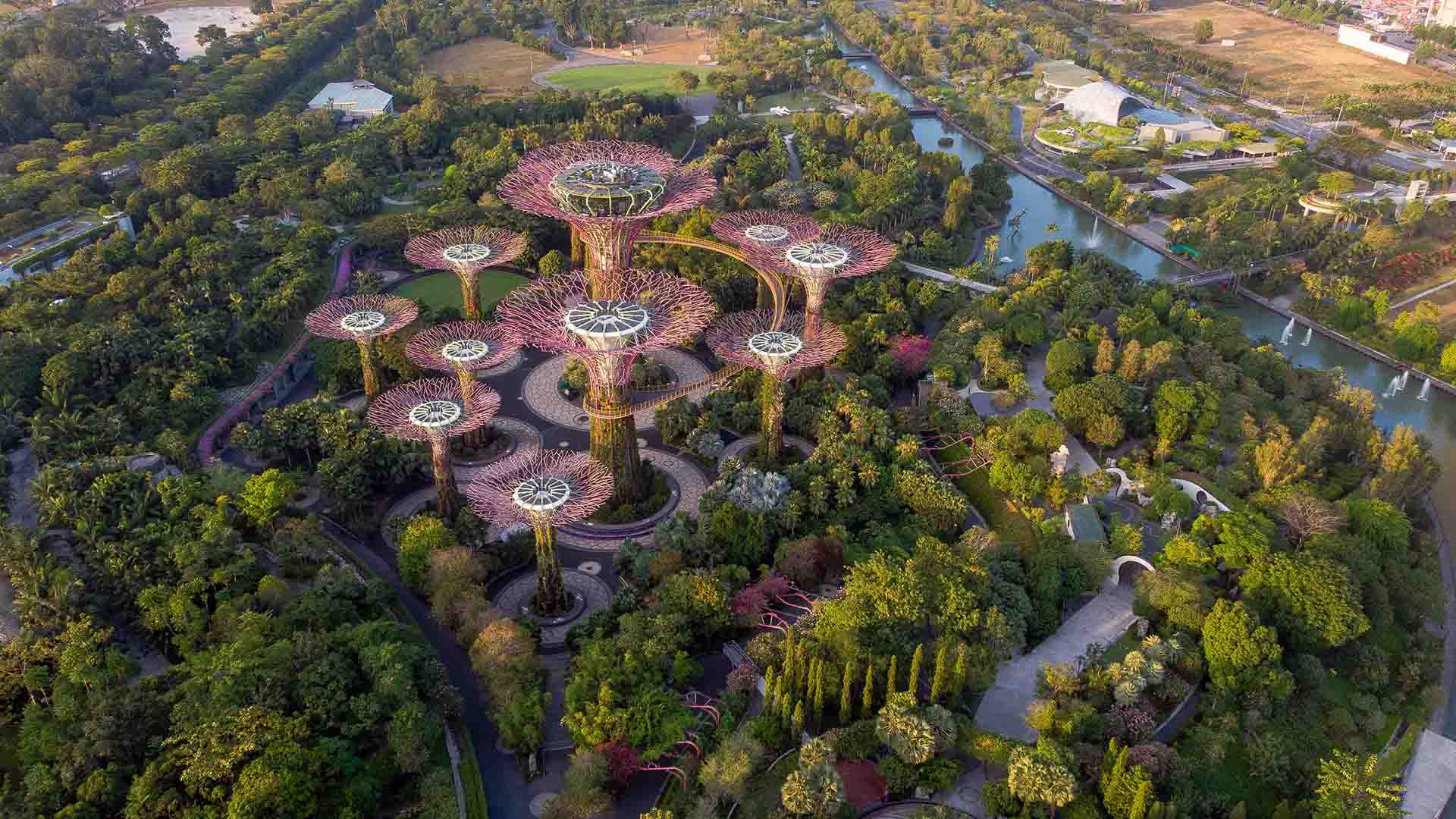 While the details are yet to be finalised, if the Australia–Singapore travel bubble comes into effect, it'll be great news for everyone that's been dreaming of overseas holidays since the pandemic began.
At present, Australia's international border closure has been extended until mid-June, but airlines Qantas and Jetstar have begun selling overseas flights for trips from October onwards in the hope that the border will reopen by then. Qantas has also started trialling a digital health passport on repatriation flights, which allows passengers to provide proof that they've received a negative COVID-19 test result before flying — and will ideally note vaccination status in the future, too.
To find out more about the status of COVID-19 in Australia and how to protect yourself, head to the Australian Government Department of Health's website.
Via Insiders / The Sydney Morning Herald.