TRAVEL & LEISURE
Melbourne's Ten Most Luxurious Boutique Hotels
Whether you're staycationing or visiting Melbourne, these luxurious gems are our favourite temporary homes.
Melbourne's Ten Most Luxurious Boutique Hotels
Whether you're staycationing or visiting Melbourne, these luxurious gems are our favourite temporary homes.
---
in partnership with

There's something undeniably romantic about staying in a hotel room in your own city. Buzzing your room card and walking into a freshly turned down room with clean linen, fluffy towels, a stacked mini bar and practically anything you want just a phone call away. It should be mandatory for us all, once in a while, to take a break from the drudgery of life and making your own bed, to become the best version of yourself — the hotel version of yourself.
Melbourne has quite the cornucopia of boutique hotels, from luxurious glamping hotels to high design studios with award-winning restaurants. Because we love a little luxury in our lives, we've partnered with Grey Goose, one of the most luxurious brands of vodka you can get, to bring you the best luxury experiences in your city. Here are ten of Melbourne's best boutique hotels — order room service, grab a bottle of Grey Goose and mix yourself an in-room cocktail.
QT MELBOURNE
The doors to QT Melbourne have been thrown open. You've seen it by now — it's an artisan playground. There's an interior filled with quirky spaces, lots of colourful lighting, mountains of creative furniture and loads of confronting wallpaper. As always, the most exciting thing about anything is the food. Pascale Bar and Grill (on the first floor) is designed to pay homage to the 'Paris-end' of Collins St, pastries in The Cake Shop on the ground floor are made fresh, and served alongside 5 Senses Coffee, Tippity Teas, Mork Hot Chocolate and bottled cocktails. Finally, the cosy Hot Sauce laneway bar seats 60 people and serves Korean and Japanese inspired dishes and drinks (try the fried chicken bao).
Recommended in-room cocktail: Stick with something colourful and try a Cranberry Sparkler — cranberry juice, vodka and soda.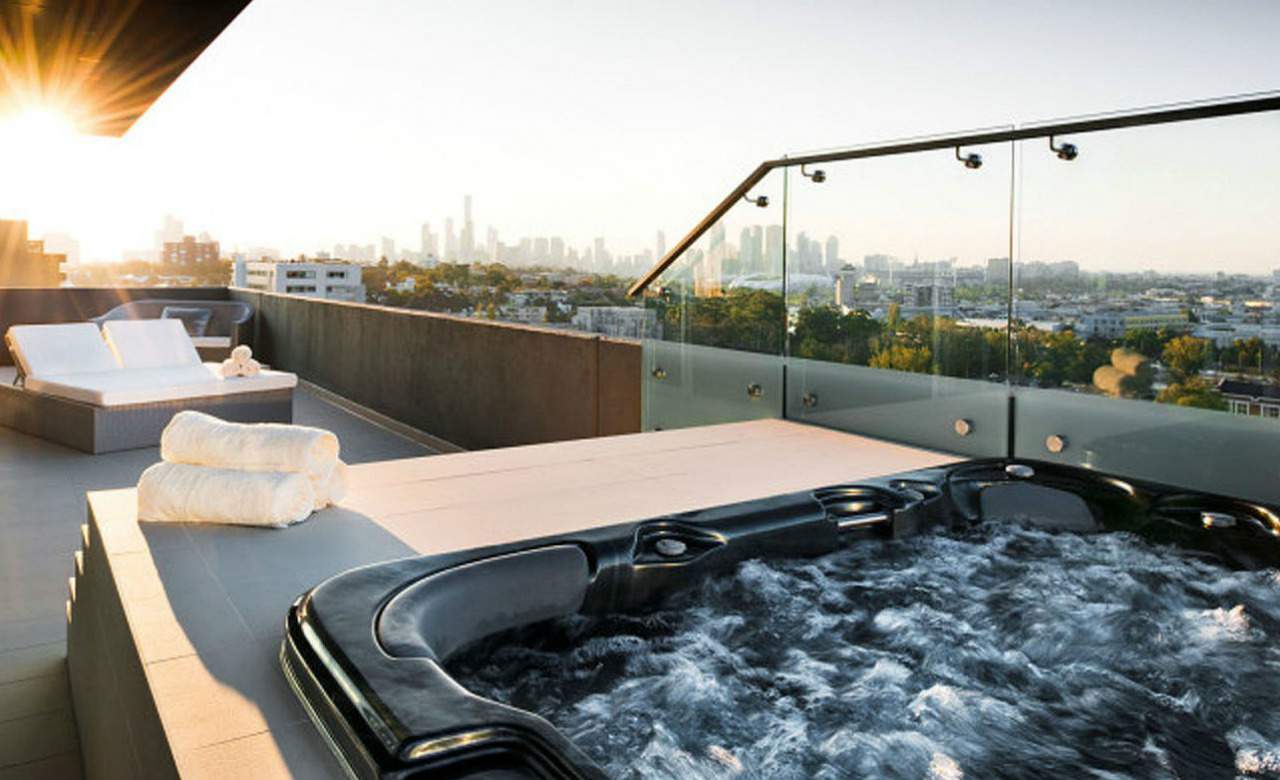 THE OLSEN
Oh, the pastel dreamscape that is The Olsen. It's part of the Art Series, so make sure you pack your most dramatic '20s outfit because you'll feel like a total bombshell. Rooftop bar and spa, glass-bottomed pool, fully loaded gym, Foxtel, in-house restaurants and Chapel Street at your door — they'll have to send security up to make you leave this one.
Recommended in-room cocktail: The Citronic — made with Grey Goose vodka, tonic water and lemon.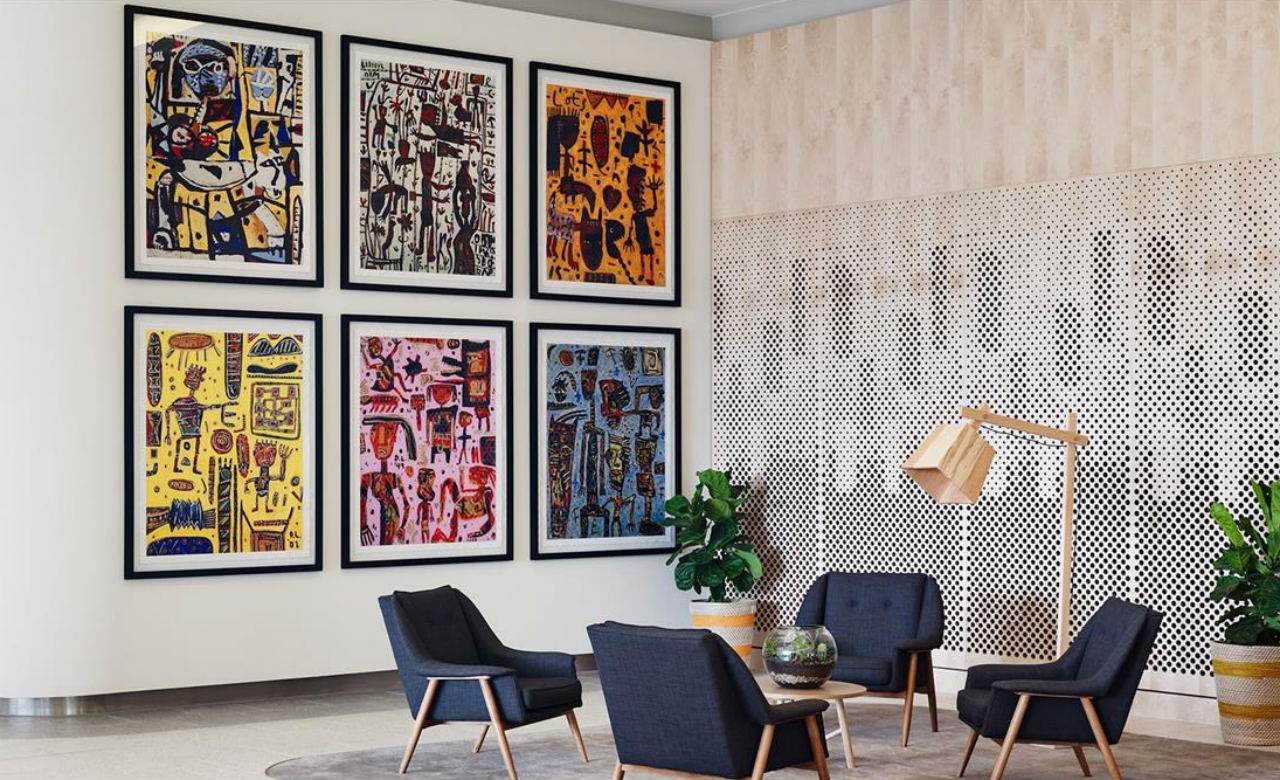 LAWRWILL STUDIO
In a quiet corner of Parkville stands the Larwill Studio hotel, named for contemporary painter David Larwill. The hotel is covered in bright artworks, which complement the minimalist design. They've got all the bases covered for a functional stay, including smart cars for day trips, bike hire for local trips, comprehensive guides to the surrounding area and in-house eats provided by the world class chefs at Smith + Singleton.
Recommended in-room cocktail: Black Cherry Cola — Grey Goose Cherry Noir, Cola and Grenadine.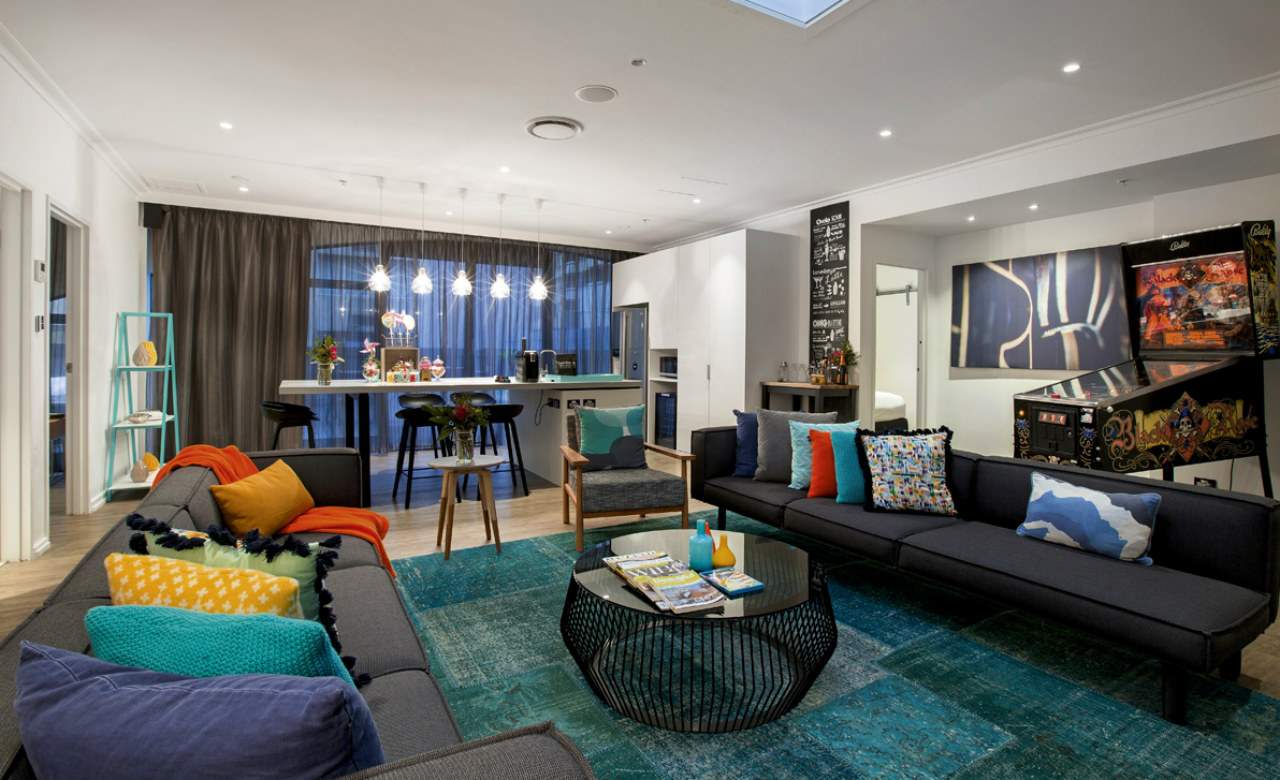 OVOLO HOTEL
Ovolo Hotel knows that although it's cliché, Melbourne's laneways are the coolest thing since sliced bread. Their hotel is designed to mimic the city's laneways and reflect a little bit of Melbourne character, which they do in spades. Your stay comes with a 24-hour gym, free brekkie and Apple TV, and the clientele are all cool and young, making Ovolo the perfect place for a big weekend.
Recommended in-room cocktail: Sip on a Cosmopolitan — made with Grey Goose L'Orange, Cointreau, cranberry juice and an orange twist.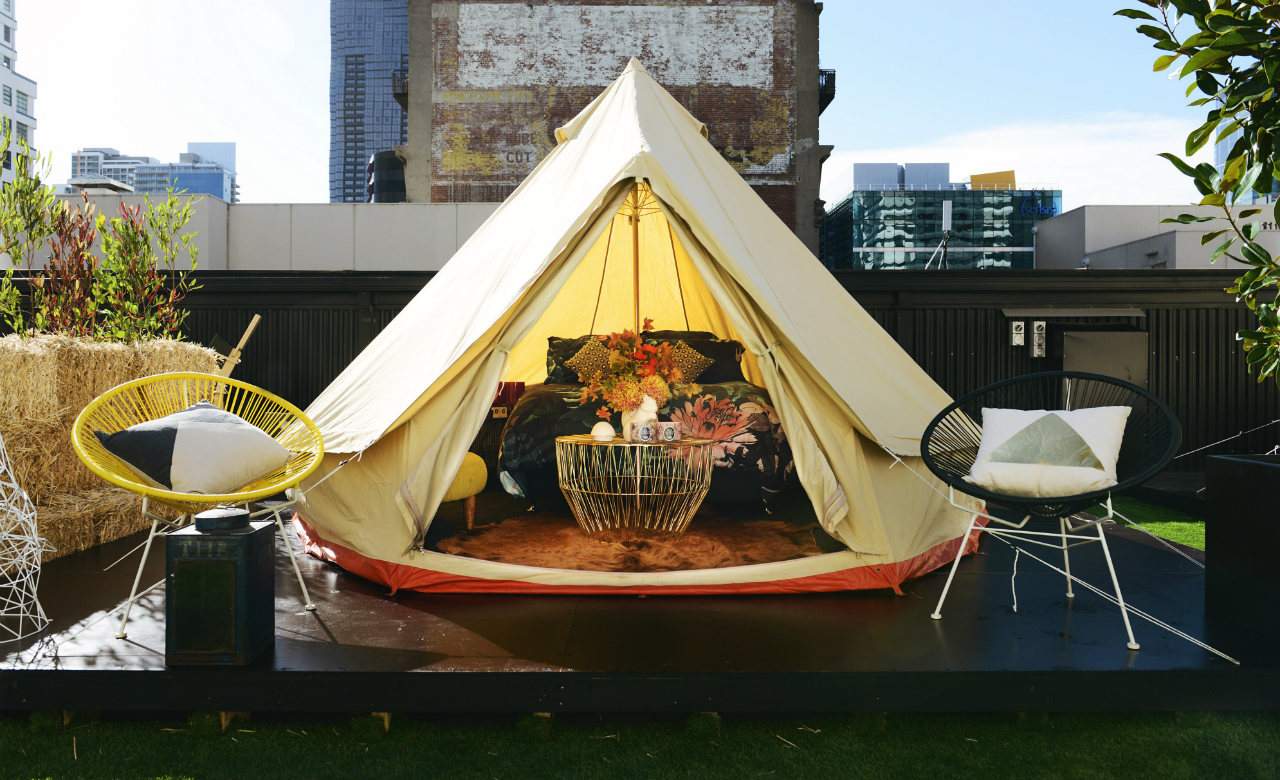 ST JEROMES
Founded by one of the brains behind Laneway Festival, St Jeromes is an inner-city glamping hotel on a sunny rooftop on Little Lonsdale Street. The rows of decked-out tents are surrounded by towering skyscrapers but don't think you'll go without. Breakfast delivered to your tent, onsite barista, complimentary booze esky and fully-loaded iPad are all included. The only downside is that you'll literally never be able to go back to regular camping, or your own boring home, ever again.
Recommended in-room cocktail: Keep it simple — whip up a Gimlet with vodka and lime cordial.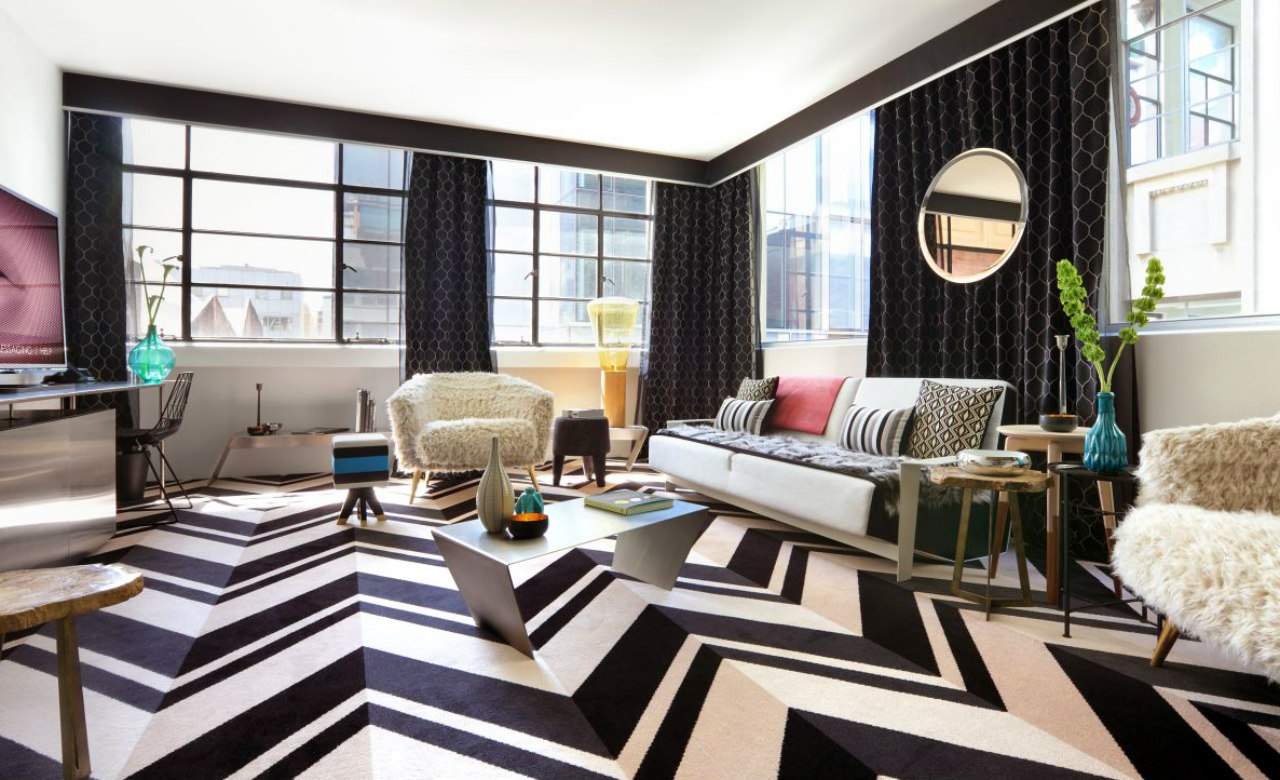 ADELPHI
Adelphi is an incredibly chic and modern hotel in the heart of the CBD. As well as a stylish interior and plush king-sized beds, all rooms come equipped with an espresso machine — because if there's one thing we can all agree on, it's the smell of coffee in the morning. Chill with unlimited movies or party in the famous in-house restaurant Om Nom Kitchen and Dessert Bar — the world is your oyster.
Recommended in-room cocktail: Stick with something sweet, and try the Basil Watermelon Cooler — it's made with vodka, basil, ginger, watermelon, lime juice and ginger ale. You'll need to come prepared for this one.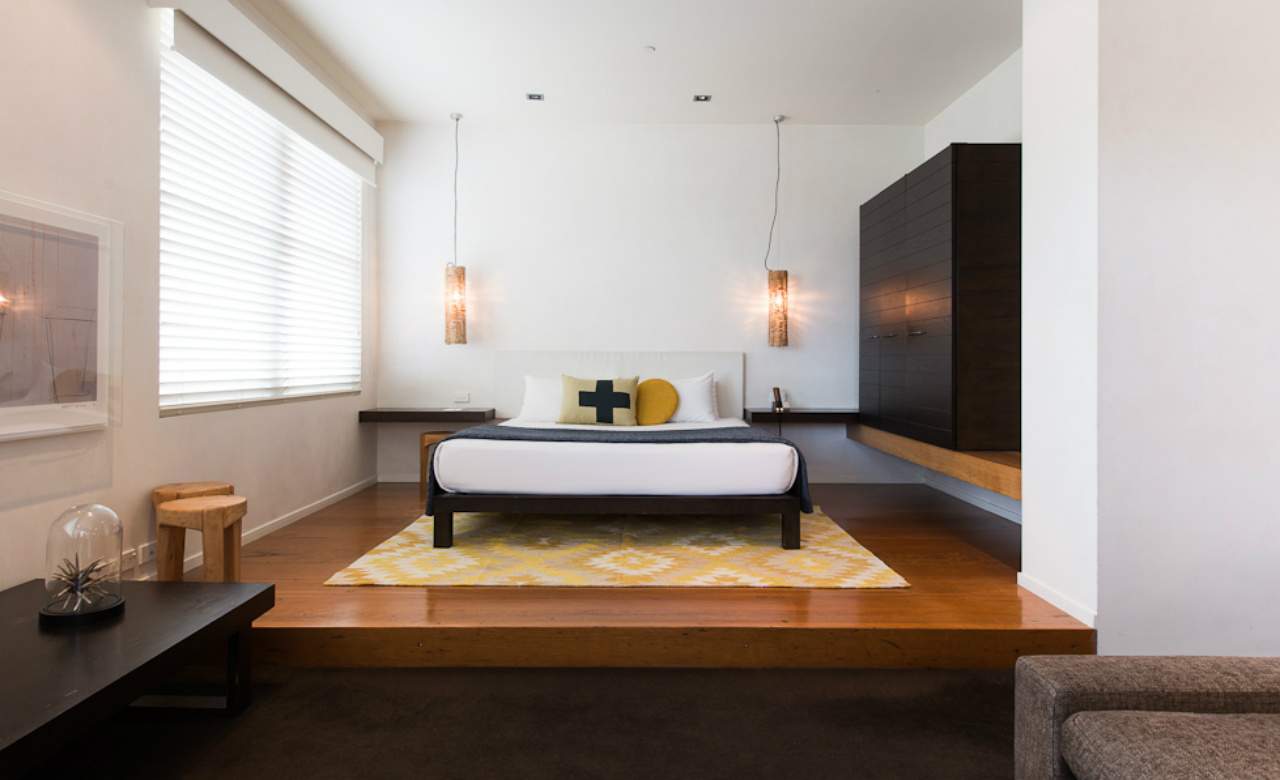 THE PRINCE
Want to be beside the seaside in the heart of St Kilda? Pick The Prince, sitting happily just a short tram ride to the Melbourne CBD. Here you'll find slick, modern rooms straight out of a design magazine, but it's the culinary prowess of this place that really takes it next-level. Do dinner in the award-winning Circa restaurant, with a seasonal menu by chef chef Rhys Blackley. Then head to The Deck at Circa for a panoramic cocktail overlooking Port Philip Bay. Then it's a trip to the Aurora Spa and to bed with you.
Recommended in-room cocktail: Cleanse your palate before dinner with a Dry Martini — that's vodka, vermouth, orange bitters and lemon.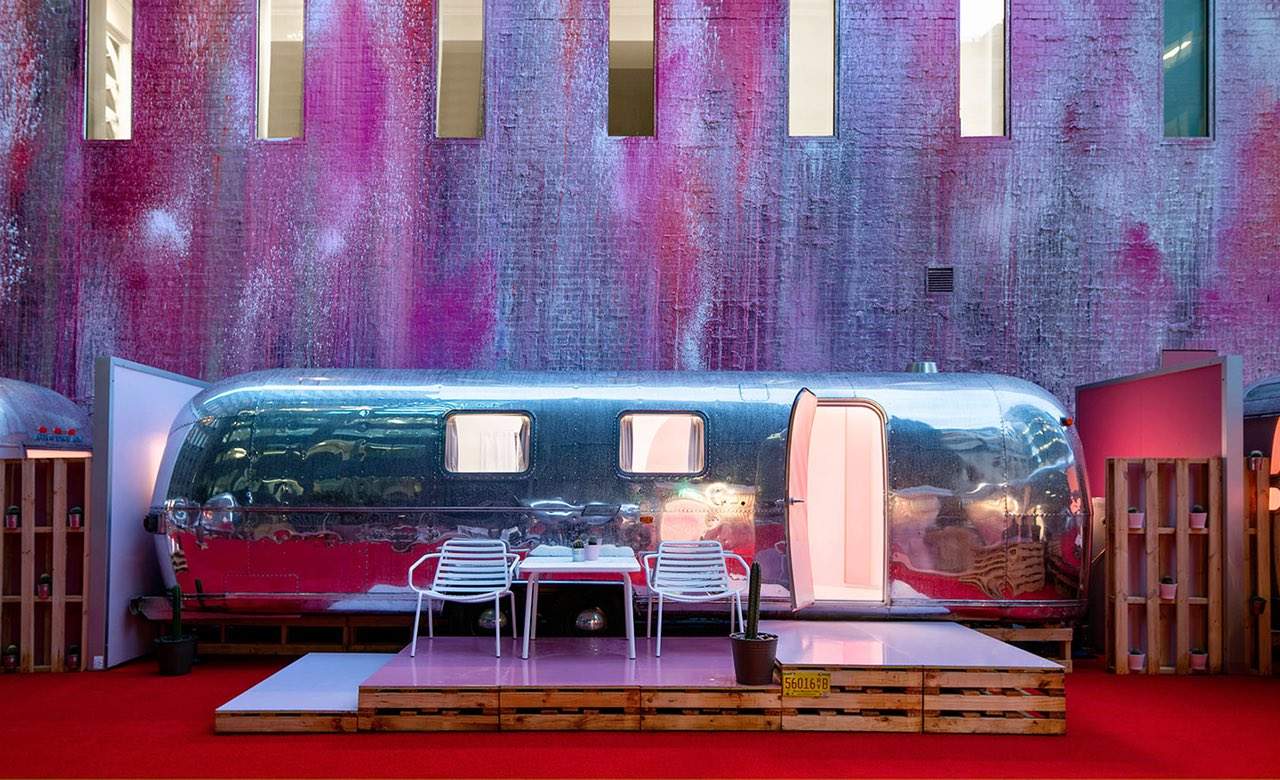 VINTAGE AIRSTREAM HOTEL
Brand new rooftop hotel, Notel Melbourne offers a luxurious alternative to the cramped family camper you would have piled into as a kid. Sitting atop a Flinders Lane carpark in the CBD, this boutique venture consists of six vintage airstream caravans transported from the U.S. and completely refitted as "designer urban accommodation", complete with queen size bed, split-system heating and cooling, and a fridge full of complimentary craft beer and wine. There's also an 'Airstream with benefits' ultra-luxe option, which includes access to a goddamn spa outside your trailer. Throw in a little laneway graffiti art courtesy of local artist Ash Keating and this couldn't get any more Melbourne if it tried.
Recommended in-room cocktail: Moscow Mule — an easy combination of vodka, ginger beer and lime.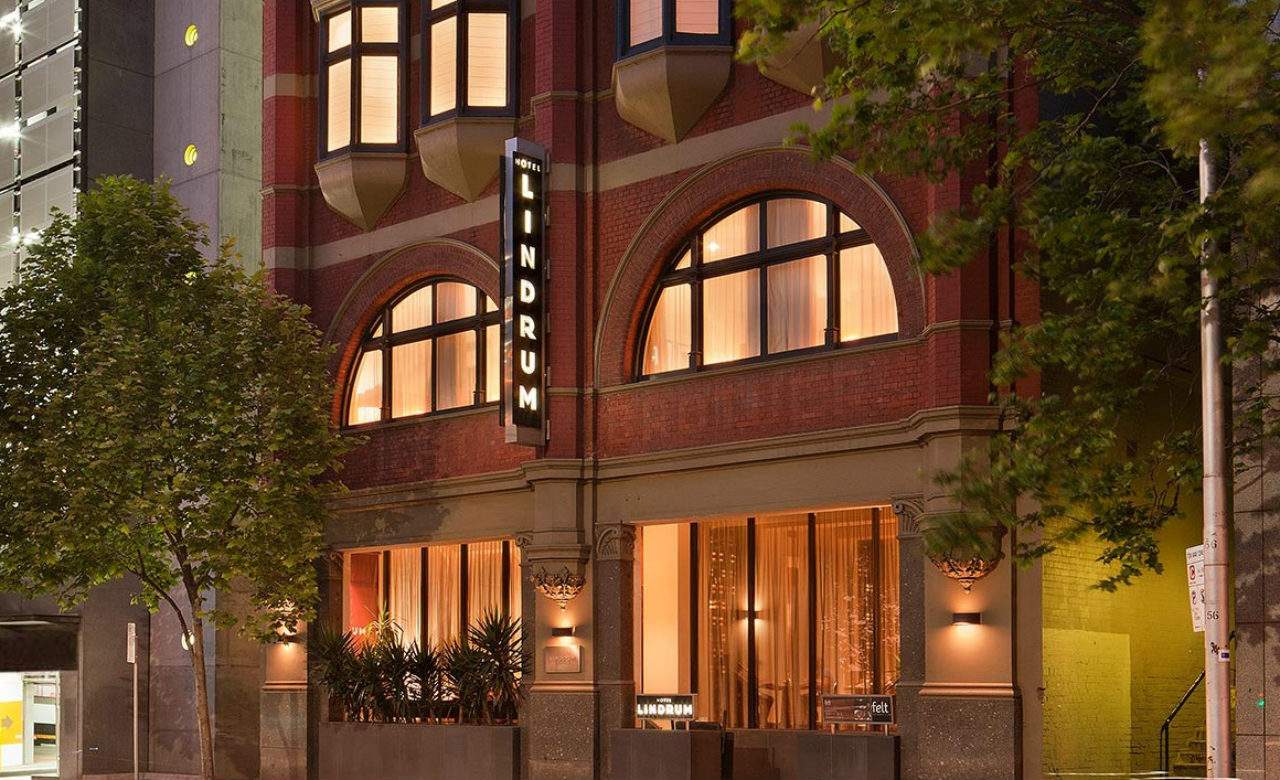 HOTEL LINDRUM
Standing on Spring Street in the CBD, Hotel Lindrum is the kind of classy AF establishment that the Sex and the City girls would absolutely stay at. It's got a dash of classic old-school glam (think roaring fireplaces, pool tables and dark mahogany bars serving up tumblers of scotch) but with all the modern facilities to need to relax.
Recommended in-room cocktail: Try your hand at creating a Dirty Martini — a classic combination of vodka, vermouth and olives.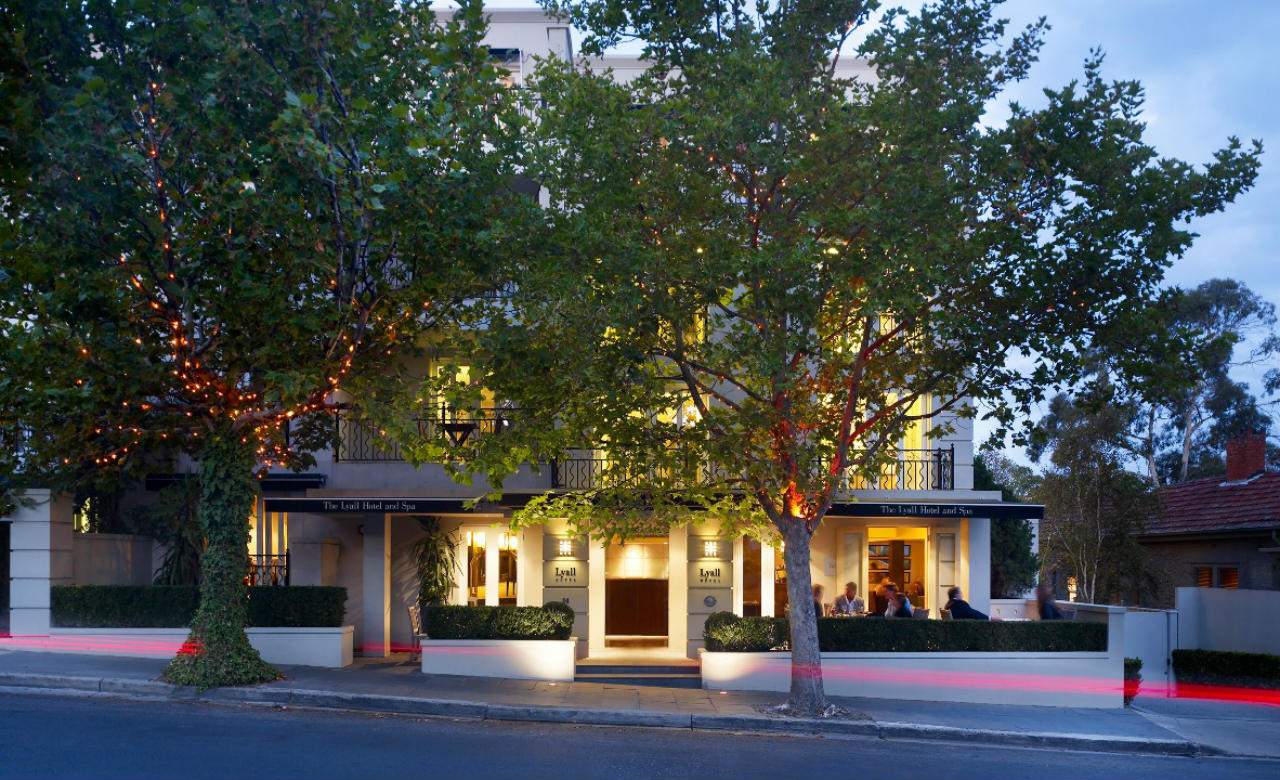 THE LYALL HOTEL
When you check in to the Lyall, you will literally not need to leave the building again until check out. Each suite has its own terrace, where you can recline in your complimentary velour bathrobe while munching your way through the gourmet mini-bar and contemplate never going home. And with an in-house spa, 24-hour room service and decadent suite, you might never need to.
Recommended in-room cocktail: Try The Blushing Dutchess — made with vodka, sugar, orange liqueur and grapefruit. 
By Imogen Baker with Tom Clift, Kelly Pigram and Shannon Connellan.
Published on November 22, 2016 by Imogen Baker