Melbourne's Current Lockdown Rules Are Staying Until 70 Percent of the State Has Had One Jab
It's expected that the vaccine threshold will be met on or around Thursday, September 23.
When Victorian Premier Daniel Andrews announced that Victoria's current lockdown wouldn't be lifting this week — as initially expected when it was extended back in mid-August — it was hardly surprising news. That revelation was short on detail; however, the Premier has has just announced today, Wednesday, September 1, that current stay-at-home conditions will now continue in Melbourne until on or around Thursday, September 23.
Yes, that means that the city will have spent more than a month and a half in its sixth lockdown by that date. And if you're wondering why that date is just an estimation, that's because the Victorian Government is linking it to vaccination rates — specifically, the date that 70 percent of the state's residents have had their first COVID-19 jab.
Also, regional Victoria is also currently under stay-at-home rules as well, and lockdown is continuing there for the time being, too. That said, the Premier advised that it's possible regional parts of the state will be able to loosen some lockdown rules as early as next week — so, the week beginning Monday, September 6 — depending on case numbers. If that proves possible, further details will be announced next week.
Announcing the news today — a day that marked Victoria's largest new locally acquired COVID-19 case number tally for a single day this year, with 120 people identified with the coronavirus in the 24 hours to midnight last night — Premier Andrews said "we will not see these case numbers go down. They are going to go up. The question is: by how many and how fast?"
He continued: "what we are all doing — the government, the public health team, nurses, doctors, people working in laboratories and testing clinics, people giving jabs, all of us as Victorians following the rules — all of us are trying to manage two peaks: the peak of those who are vaccinated, and the peak of those who get infected with this Delta variant. What we must do is suppress case numbers sufficient to buy us time, to buy us time, to get people vaccinated."
On the advice of the Chief Health Officer, Victoria's lockdown will be extended to slow the spread and keep Victorians safe.

Due to the level of community transmission and number of unlinked cases, almost all restrictions will remain in place. pic.twitter.com/Gr3IG7N4b5

— Dan Andrews (@DanielAndrewsMP) September 1, 2021
That said, while current lockdown rules will continue in Melbourne for around the next three weeks, the Premier also revealed that some very minor changes will come into effect this week. So, from 11.59pm on Thursday, September 2, playgrounds will be allowed to reopen, but only for children under 12 accompanied by one parent or carer, and with QR codes required for checking in. Any adults at playgrounds with kids also won't be allowed to take off their masks to eat or drink.
Also, caring for children at home via babysitters will be expanded to include school-aged children, but only if both parents are authorised workers.
Otherwise, the current stay-at-home rules remain in place until that 70-percent first dose mark is reached. So, Victorian residents are still only permitted to leave home for five reasons: shopping for what you need, when you need it; caregiving and compassionate reasons; essential work or permitted eduction that can't be done from home; exercise; and getting vaccinated against COVID-19.
Also remaining in place for now: the 9pm–5am curfew, the five-kilometre rule for leaving the house, permits to go out for authorised work, the two-hour and two-person exercise limit, and the ban on both private and public gatherings. While you can't have any visitors enter your home in general, there are single bubbles, and intimate partner visits are allowed. So, if you live alone, you can form a bubble with another person or see your other half.
Also, masks are mandatory everywhere outside of your home, and can't be removed outdoors to drink alcohol. Weddings aren't permitted, and most venues, retail stores and businesses must still stay closed — with hospitality venues doing takeaways only, but supermarkets, bottle shops and pharmacies permitted to open.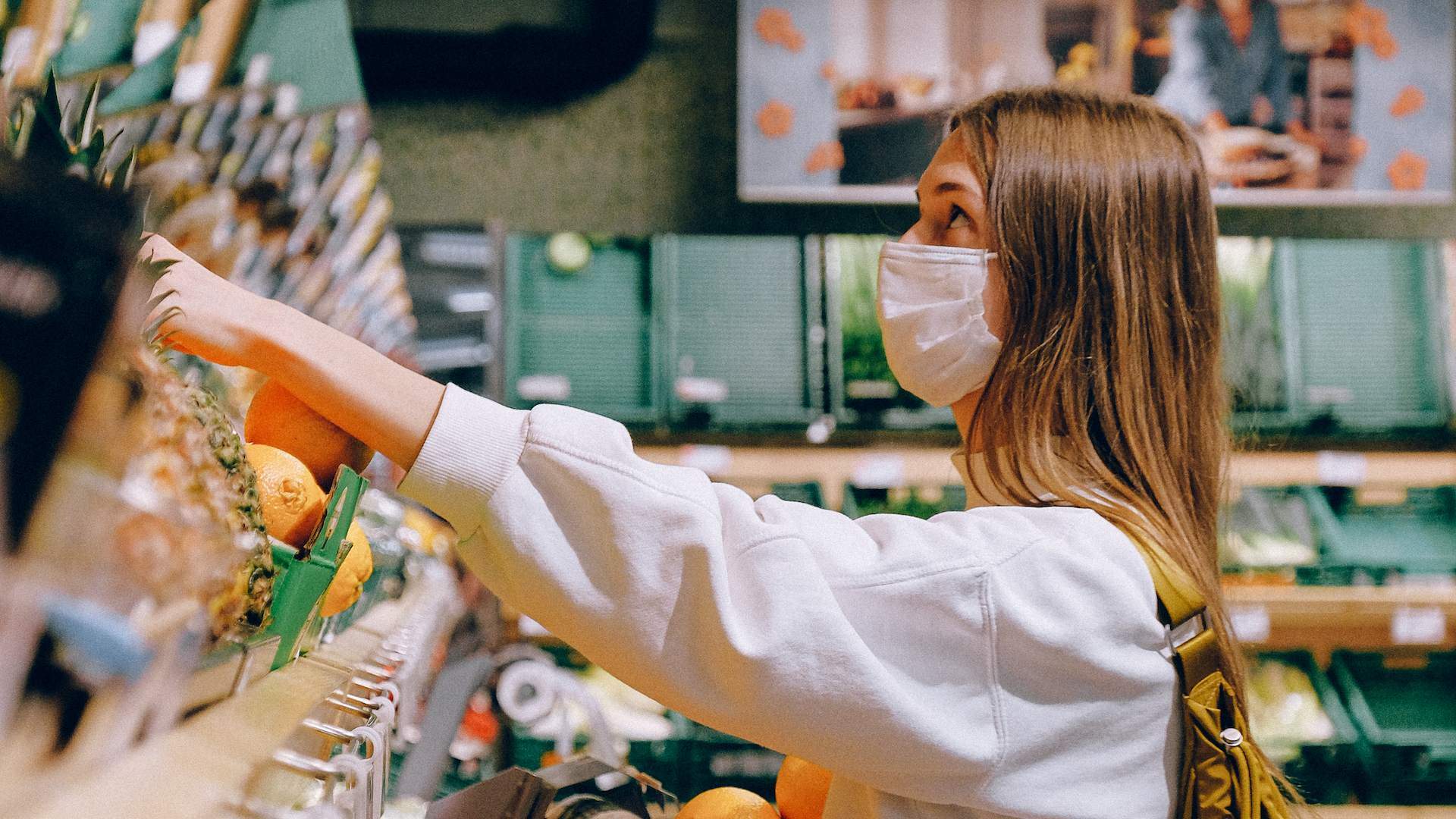 On or around Thursday, September 23, when the 70-percent first-dose vaccination target is reached, a few significant changes will kick in, including expanding the travel radius to ten kilometres, and allowing outdoor exercise for three hours.
Victoria first went into this lockdown at the beginning of August — just nine days after the previous lockdown ended — and has seen the stay-at-home rules extended not once but twice before now, and the nighttime curfew implemented as well. In regional Victoria, the rest of the state started this lockdown with Greater Melbourne, then was released early just a few days later, and then re-entered lockdown in the middle of August.
As always, Victorians can keep an eye on the local list of exposure sites at the Department of Health website — it keeps being updated as more locations are identified.
For those looking to get tested, you can find a list of testing sites including regularly updated waiting times also on the Department of Health website.
And, has remained the case throughout the pandemic, Victorians should be looking out for coughs, fever, sore or scratchy throat, shortness of breath, or loss of smell or taste, symptoms-wise.
Melbourne will remain under the current lockdown rules until 70 percent of the state has received the first dose of the COVID-19 vaccine, which is expected to be on or around Thursday, September 23. Rules in regional Victoria may ease earlier, however, and may happen as early as sometime in the week beginning Monday, September 6 — with further details to be announced if that proves the case. For more information about the rules in place at the moment, head to the Victorian Department of Health website. 
Introducing Concrete Playground Trips
Book unique getaways and adventures dreamed up by our editors