ARTS & ENTERTAINMENT
A Guide to the 21st Biennale of Sydney: From the MCA to Cockatoo Island
Navigate Ai Weiwei's poignant lifeboat installation, an island of art and works by 70 international and local artists at this festival of remarkable art and ideas.
A Guide to the 21st Biennale of Sydney: From the MCA to Cockatoo Island
Navigate Ai Weiwei's poignant lifeboat installation, an island of art and works by 70 international and local artists at this festival of remarkable art and ideas.
in partnership with

When the 21st Biennale spreads its artistic arsenal across seven venues in Sydney this March, we plan to be ready. 70 artists from across the globe will be exhibiting their eclectic works under the theme of Superposition: Equilibrium & Engagement in celebration of the 45th anniversary of this explosive festival. In partnership with the Biennale of Sydney, we've curated three different itineraries to arm you with everything you need to navigate this vast and varied program. But let's not forget that an inquisitive, creative-focused brain needs nourishment, so we've thrown in the best food and drink joints nearby as well.
The Museum of Contemporary Art, like the Biennale, pushes the ever-innovative envelope to bring arresting art to the city, so it's fitting that the harbourside venue is host to two floors of Biennale goodness. After exploring here, hop a ferry to Cockatoo Island, where 20 artists will interplay with the history of this large outdoor space.

MUSEUM OF CONTEMPORARY ART
WORKS BY 18 ARTISTS
From sculpture and ceramics to printmaking, we're pretty sure you'll find something to captivate and engage the creative mind within the two Biennale-dedicated floors at the MCA. Nicole Wong from Hong Kong translates Google searches into marble works, Ngarrindjeri artist from South Australia Yvonne Koolmatrie turns a contemporary eye to intricate sedge-woven burial baskets, Ciara Phillips from Canada showcases a working printmaking studio, plus there's a hand-woven bead installation put together by American artist Liza Lou, who worked with South African KwaZulu-Natal women to create this cloud-like piece.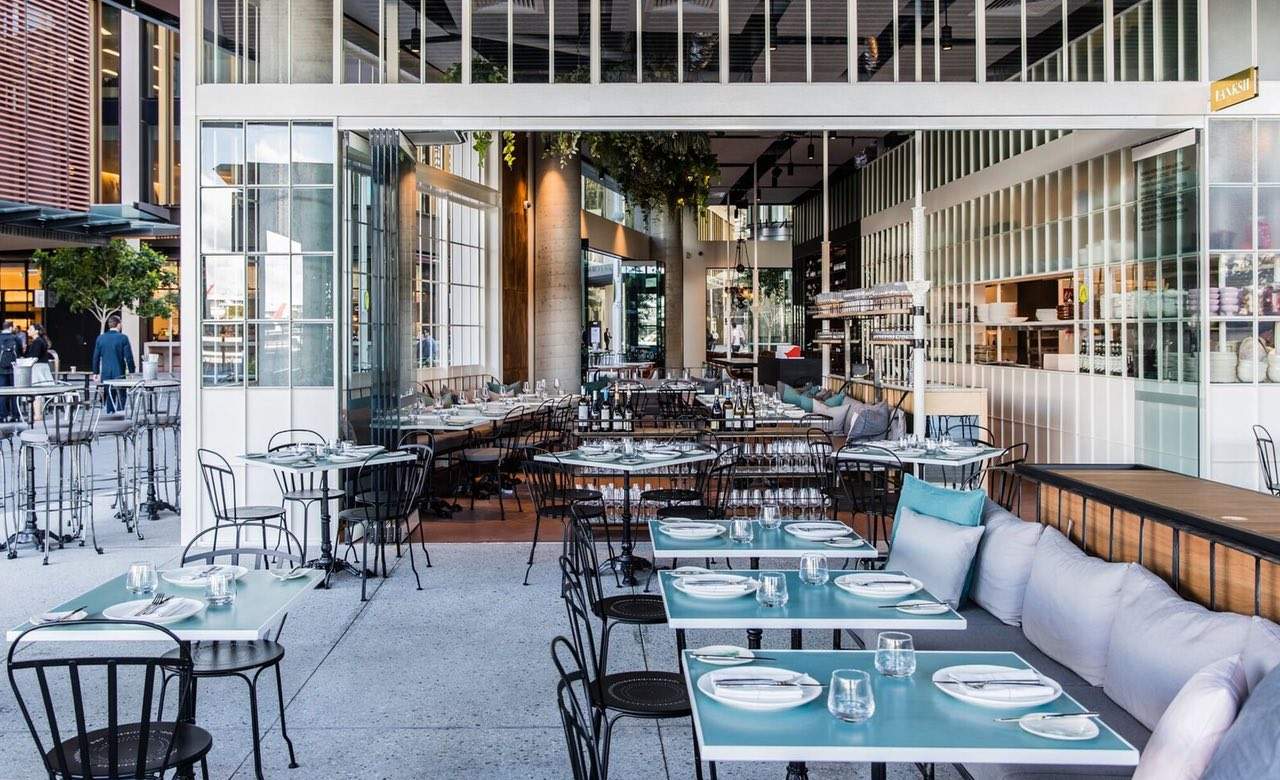 Best to get some sustenance for the art adventure ahead. Before hopping on a ferry to Cockatoo Island, wander over to Barangaroo for a sun-soaked lunch on the water at Banksii. Start your meal with the Banksii aperitif rose vermouth — after all, you're at a vermouth bar and bistro — then opt for some of the share plates, which come in small, medium, main and large. If deciding between the grilled prawns with curry leaf butter or the blue swimmer crab risotto is too difficult, leave the decisions to the restaurant and get the $79 shared menu. And once you've been well fed, grab the ferry from Barangaroo wharf, direction: Art (Cockatoo) Island.

COCKATOO ISLAND
AI WEIWEI: LAW OF THE JOURNEY
The refugee crisis has been at the centre of many recent works by renowned Chinese dissident artist Ai Weiwei, and with Law of the Journey, he beckons us to take a closer look at the situation, even with the very materials he uses. Weiwei has created a 60-metre boat made from the very rubber used on the refugee vessels that travel in the Aegean Sea from Turkey to Greece. It's also filled with 250 figures, making it a confronting and thought-provoking work.
WORKS BY 20 ARTISTS
Over-enthusiastic art lovers, here's your excuse to clock up multiple visits to Cockatoo Island over the Biennale — we've been informed that some of the works will morph and change over the course of the festival. Plus, there are 20 artists presenting across the whole island, so giving each one your full attention is another excuse. You're welcome. Highlights include Japanese artist Yukinori Yanagi's maze-like Icarus Container made of shipping containers and mirrors, Sydney creative Yasmin Smith's ceramics studio and mangrove branch installation, and Lebanese-born Sydney artist Khaled Sabsabi whose Bring the Silence is an audio-visual snapshot of sacred Sufi burial sites.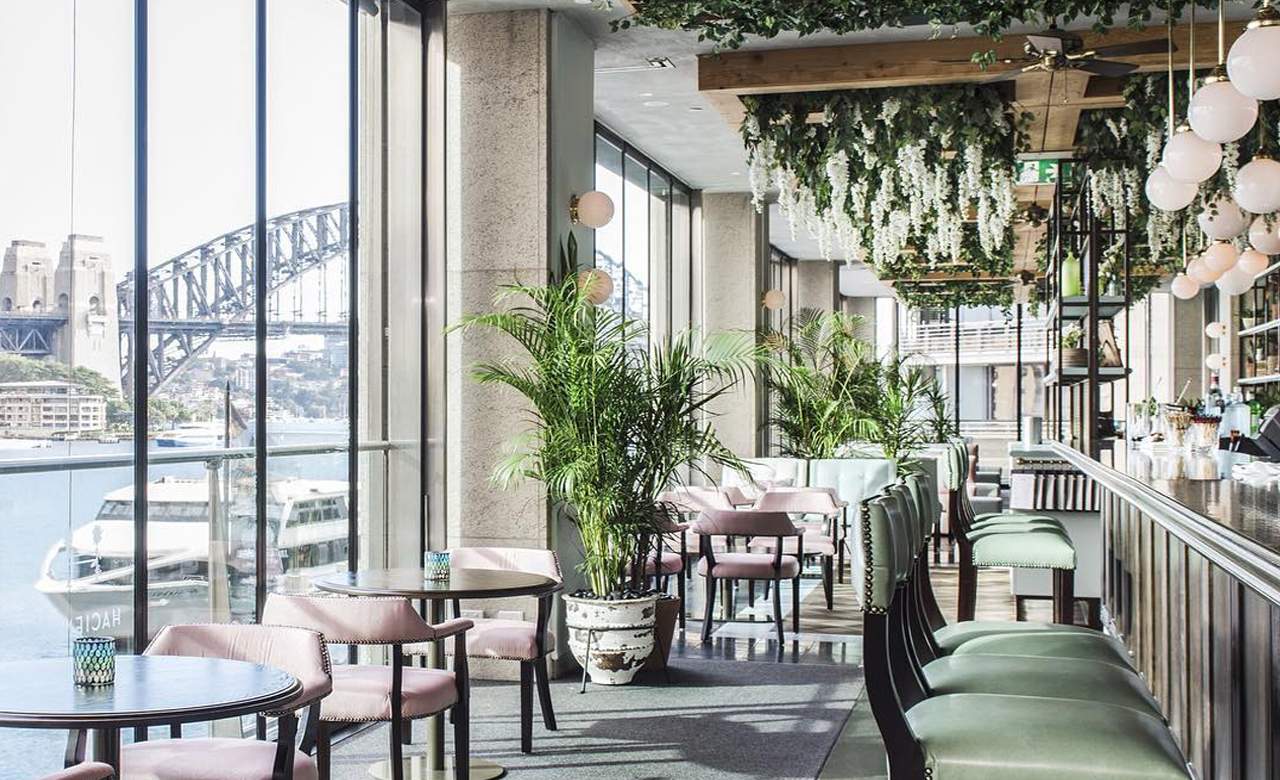 With a day spent soaking up the artistic inspiration at venues on or by the harbour, you'd be forgiven for being so drawn into the works that you didn't even notice the knockout setting. After your ferry glides back into Circular Quay, head one level up to the Miami-via-Cuba-inspired Hacienda. Dive into a Bermuda Triangle cocktail, order mojito chicken sliders or the haloumi burger and critique your Biennale discoveries — all while taking in the natural and architectural works of art that lie before you in Sydney Harbour.

The 21st Biennale of Sydney sets up across the city on March 16 and will run until June 11. Find out more about the program here, and check out our guides from Haymarket's 4A to Carriageworks and Opera House to Artspace in Woolloomooloo.
Lead image: Brook Andrew: Splinters of Monuments: of the Forgotten Plains of our Trash and Obsessions, 2014.
Published on January 29, 2018 by Katie Mayor