ARTS & ENTERTAINMENT
A First Look Inside Sydney Festival's Massive Ball Pit 'Beach'
We came, we saw, we cannonballed.
If you've ever wanted to dive face-first into an inflatable doughnut sitting atop a giant beach made of 1.1 million white balls snuggled inside a human-cut cave in Sydney, this is your lucky day. Sydney Festival's cornerstone art installation The Beach is a giant ball pit for art-loving kidults created by Brooklyn design studio Snarkitecture. It officially opens on Saturday, January 7 with the rest of the festival, it's free and it's going to be the only thing on your Instagram feed for the next two weeks.
We originally came across The Beach back in 2015, when it took over the foyer of the National Building Museum in DC. Like most high-fiveable things, the project was crowdfunded by the people of Washington DC, who combined their ball-yearning powers and raised $12,155 in a month. Then, the work had 750,000 recyclable (thank god) plastic balls, which, with additional funding has been upped to 1.1 million for the Sydney instalment.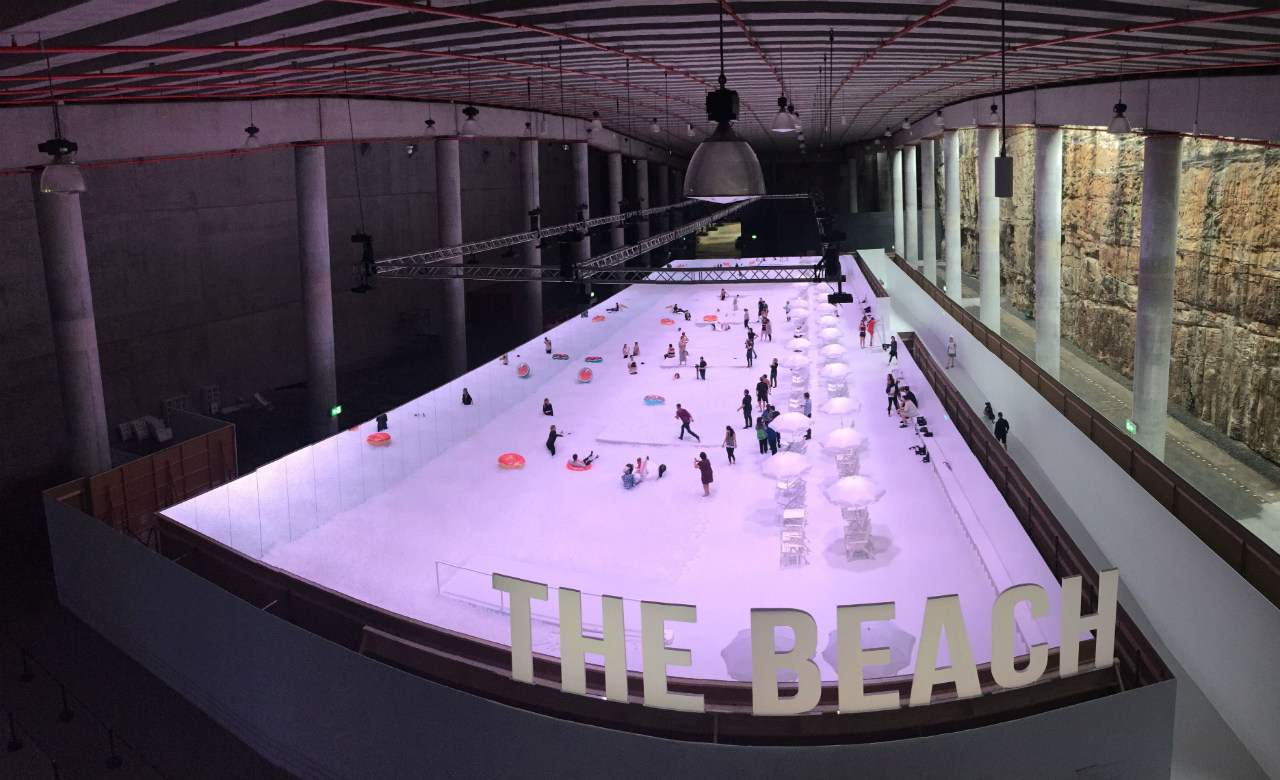 Once you eventually find your way along the peninsula to The Cutaway at Barangaroo, you'll find Sydney Festival's signature corner store streamer door. Head on through and you'll find surf live savers who'll direct you to ditch your shoes and make your way along an epic, stark white corridor to the 'beach'. Grab an inflatable pelican and elegantly push off into the sea of white balls, or just do what we did and cannonball it.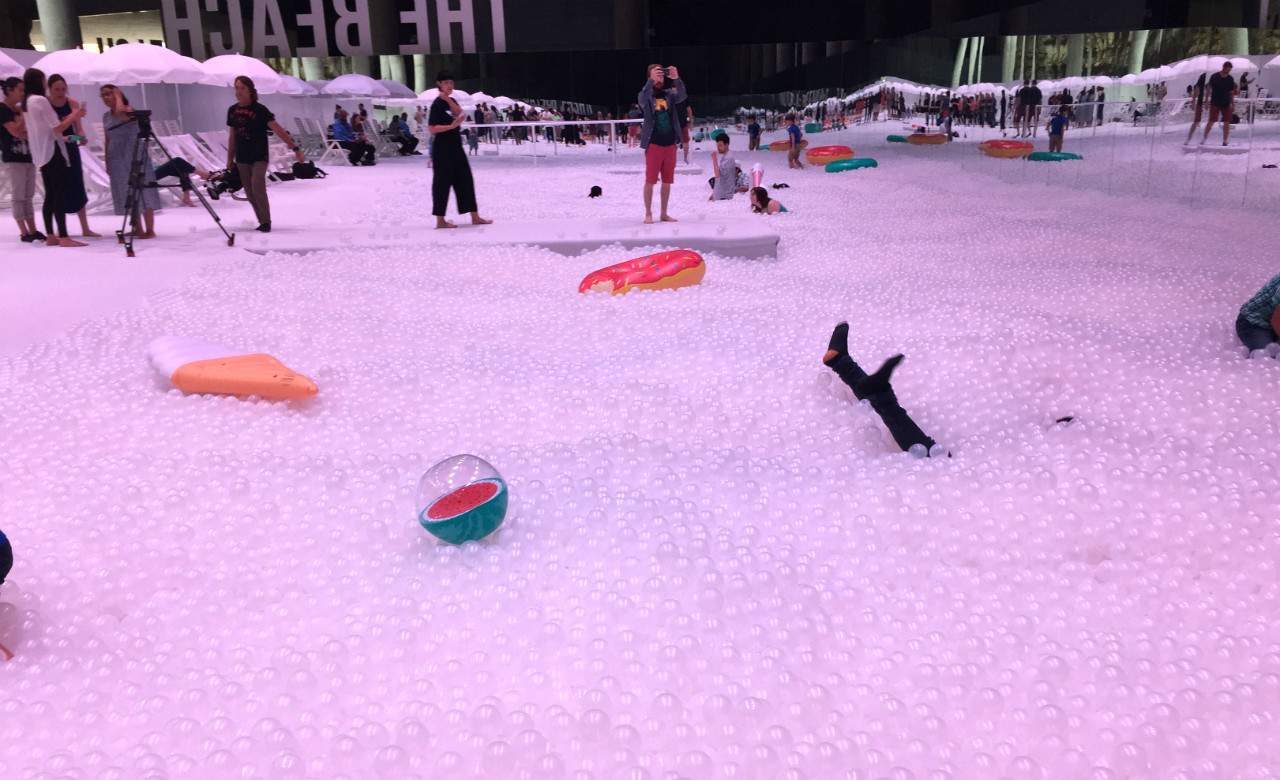 Buggered from too much awkward wading? Slump into a white deck chair on the artificial shore and gaze longingly into the mirrored wall at the back of the space. making Snarkitecture's beach seem to go on forever and ever and ever. Guests are allowed 20-30 minutes per session and the capacity will sit at around 350. Be warned, once you find a comfortable spot, it's very, very hard to get out. Remember, don't leave anything in your pockets before you jump in — you won't get lost property back until the end of the festival.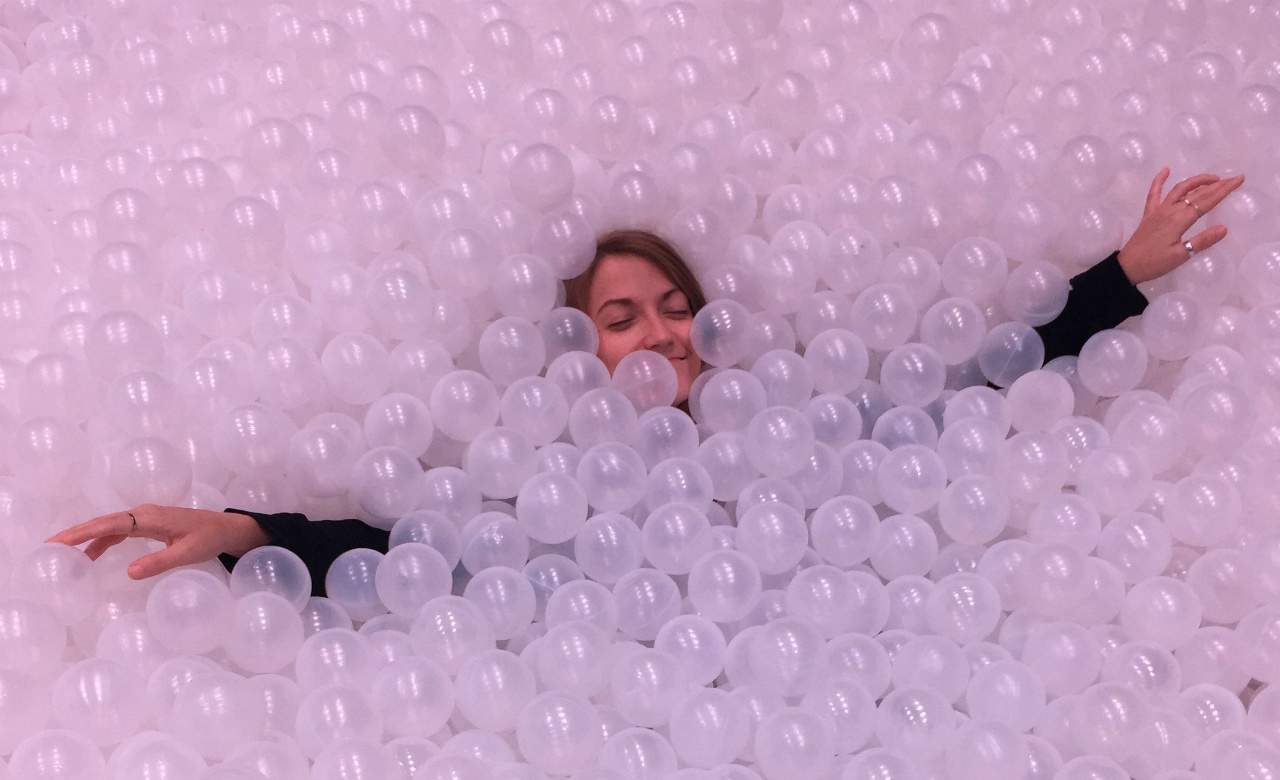 So, see you there guys, both in the balls and on your Instagram feeds. CANNONBAAAAAALLLL!
Find out more about the session times of The Beach here.
By Shannon Connellan with Imogen Baker.
Published on January 06, 2017 by Shannon Connellan