ARTS & ENTERTAINMENT
Four Hands-On Things You Can Do at The Other Art Fair 2016
A four-day art fair featuring over 100 artists, a slew of workshops and surprise tattoos.
Four Hands-On Things You Can Do at The Other Art Fair 2016
A four-day art fair featuring over 100 artists, a slew of workshops and surprise tattoos.
---
If you've ever tried to buy art, you'll know that it can often be an inaccessible, intimidating process where you can get so overwhelmed that you don't end up buying anything at all. That won't happen at The Other Art Fair. The London-founded contemporary art fair, running over four days at COMMUNE in Waterloo from October 27-30, is specifically designed to bridge the gap between artist and collector, making it easier for artists to sell their work, and for you to buy it.
Returning to Sydney for its second year, the fair will feature over 100 contemporary artists all chosen on merit over experience. Last year's fair challenged artistic practice with live street art and 3D printing demonstrations. This year, there will be a surprise tattoo competition, the chance to participate in creating a wall mural, and workshops with The School of Life and Work-Shop among food from Three Blue Ducks and Black Pantry and a bar hosted by Young Henrys, Urban Winery with Archie Rose. Expect music, workshops, and contemporary art that will challenge your expectations (and eventually fill your living room).
Plus, this year the fair is presented by Saatchi Art, which means that all the works showcased will be added to the Saatchi Art online gallery — at the moment, it features over 500,000 works from across the world so it's a pretty big deal.
We're psyched on the whole program, so we picked out four things to focus our attention on — at least to start with. Plus, we've got 25 double passes to give away. You can enter at the bottom.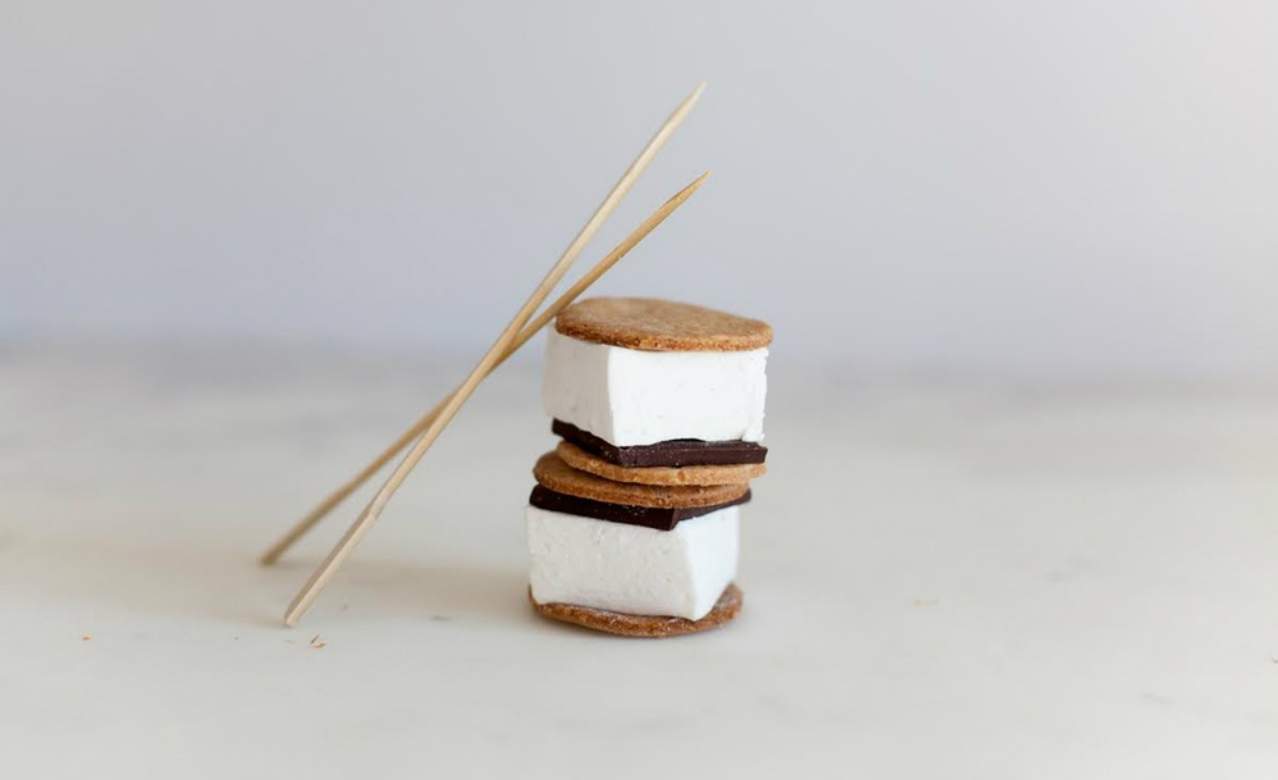 1. MAKE S'MORES WITH BLACK PANTRY
Food is art too. Marshmallow makers Black Pantry will make an appearance at the fair, serving specialty handcrafted marshmallows alongside a toasting station, so you can create your very own art in the form of a delicious s'more. The Northern Beaches shop is famous for its rosewater flavoured marshmallow. They use the highest quality ingredients, making their marshmallows as soft as a cloud and unlike any marshmallow you've ever tasted.
2. GET A SURPRISE TATTOO FROM RHYS GORDON
Rhys Gordon of Sydney tattoo studio Little Tokyo will be tattooing four people — one for each day of the fair — as part of a very cool competition. The artwork will be created by LA-based husband and wife artists Kozyndan, and then be tattooed by Rhys onto the body of the winners. The catch? They won't know what the image is, or where on their body it will go. Gordon is famous for interpreting traditional Japanese tattoo design on his clients, often covering their bodies with hypnotic patterns and prints.
3. BUY SOME ART
Buy art directly from the talented artists who will be exhibit at the fair. Both seasoned exhibitors and emerging artists — including some who have never exhibited their work before in Sydney — will be on show, all chosen by a high profile selection committee which included the likes of artist Ben Quilty and art dealer Roslyn Oxley. Buying direct from the artists often means the work will be a little cheaper (and it's a nicer experience all-round). Our pick of artists to look out for are conceptual artist Cathyann Coady, painter of the beautiful Pool seres Jordy Hewitt, collagist Mona Forghani, photographer Nick Akins and Indigenous artist Bianca Beetson.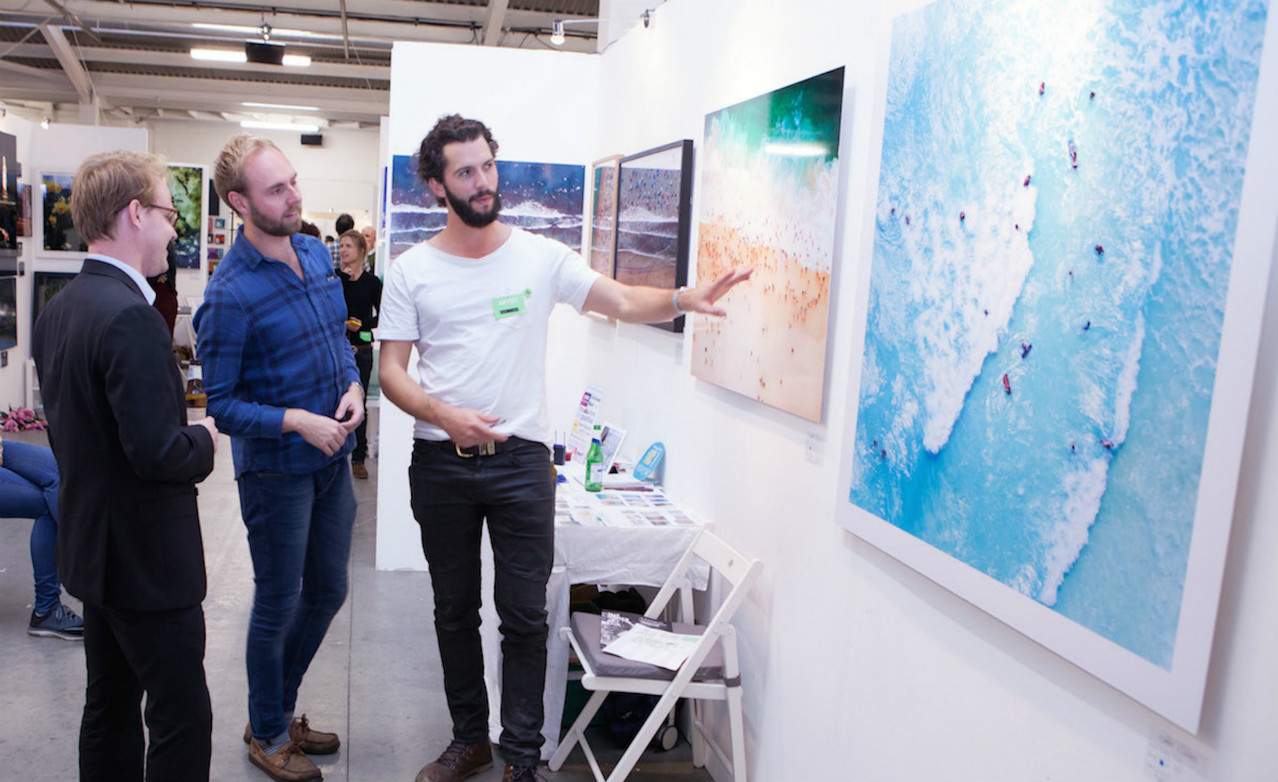 4. LEARN UP AT A WORKSHOP
The fair is promising to have a stellar music lineup running throughout, which will not only feature DJs, but immersive experiences that fuse music and visual art. Workshops and talks on the state of contemporary art will also be held throughout the weekend, with The School of Life running guided tours and Work-Shop covering off watercolour brush lettering, gin blending (with Archie Rose) and perfume making classes on Friday, Saturday and Sunday.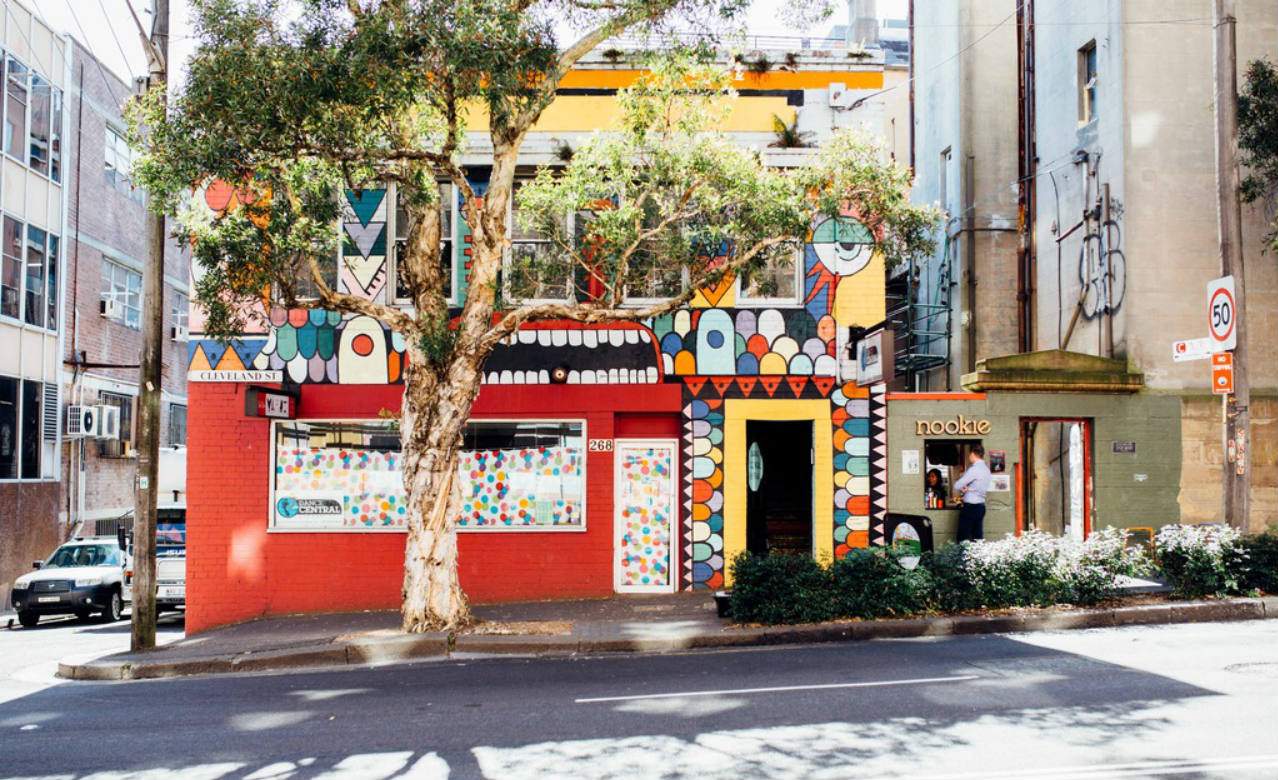 5. PAINT A MURAL WITH CHOCOLATE EINSTEIN
Chocolate Einstein is an Australian/Chilean artist who paints colourful murals on canvas and on the street (this one is on Cleveland St, Surry Hills). On the opening night of the fair, he will paint a black outline of a mural. Guests will then be invited to choose a colour out of a hat and participate in creating the art by painting a section of the artwork under their own creative direction. Or you could just watch a real-time live artwork being created (and maybe watch people mess it up).
The Other Art Fair runs October 27-30 at COMMUNE, 901 Bourke Street, Waterloo. Tickets cost $18.36-28.88 here. For more info, visit The Other Art Fair website.
Published on August 16, 2016 by Kelly Pigram