ARTS & ENTERTAINMENT
Creative Faces: George Barnes and Emilie Cacace
The artists behind Dreamcatchersdreamtime and Think Positive Prints chat inspirations and their involvement with the Miller Design Lab creative events series.
Creative Faces: George Barnes and Emilie Cacace
The artists behind Dreamcatchersdreamtime and Think Positive Prints chat inspirations and their involvement with the Miller Design Lab creative events series.
in partnership with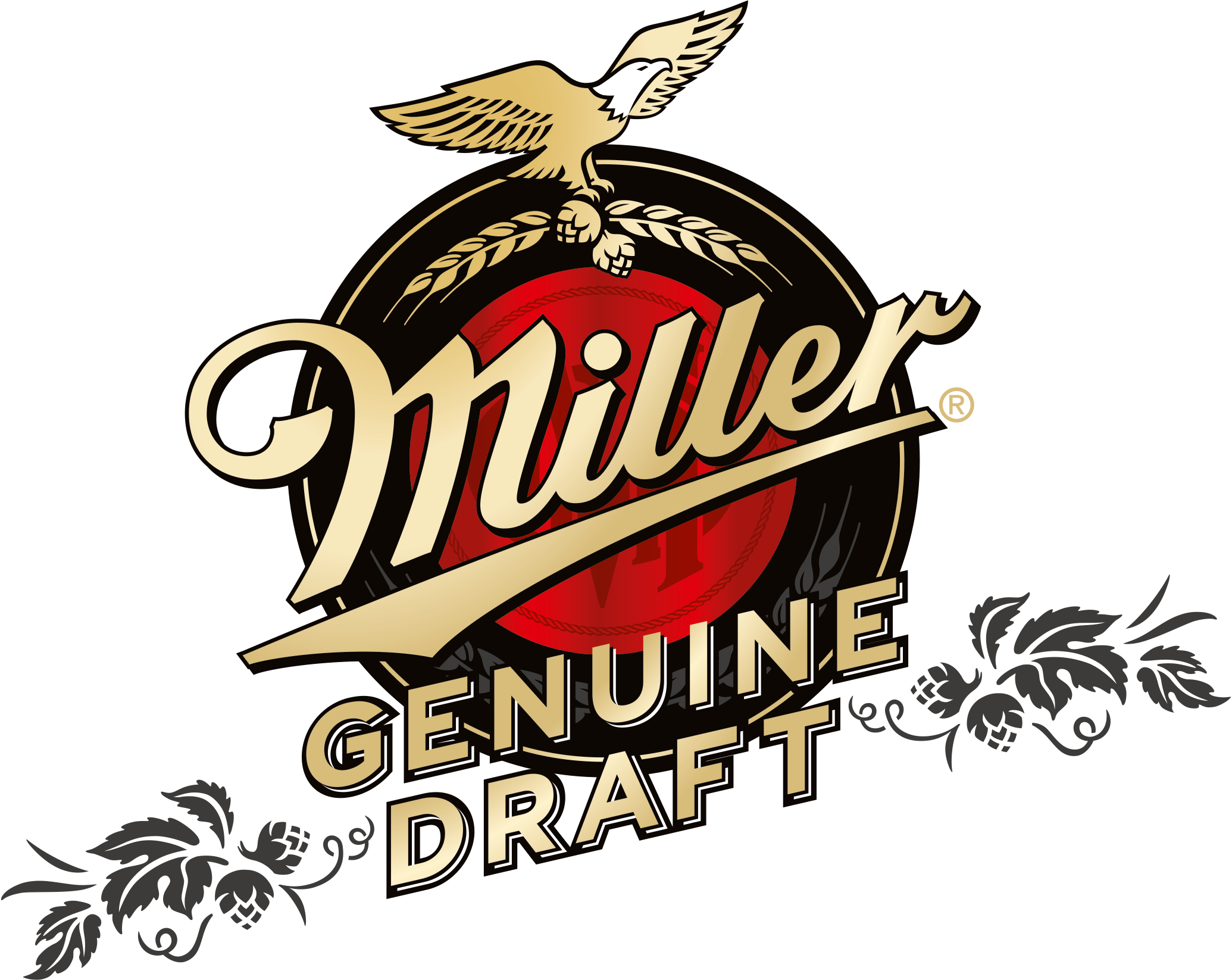 A collaboration that's immersed in colour and vibrancy, Sydney-based visual artist Dreamcatchersdreamtime, aka George Barnes, regularly teams up with the brains behind Think Positive Prints, Emilie Cacace. And they'll be doing so again for another iteration of the Miller Design Lab — an innovative event series we're hosting with Miller Genuine Draft at SoHigh Gallery in Melbourne, featuring some of the most exciting contemporary artists and musicians Australia has to offer.
Here, we speak with Barnes and Cacace about creative inspirations and their latest project that brings a colourful, experimental spectacle to the Miller Design Lab on Saturday, March 23.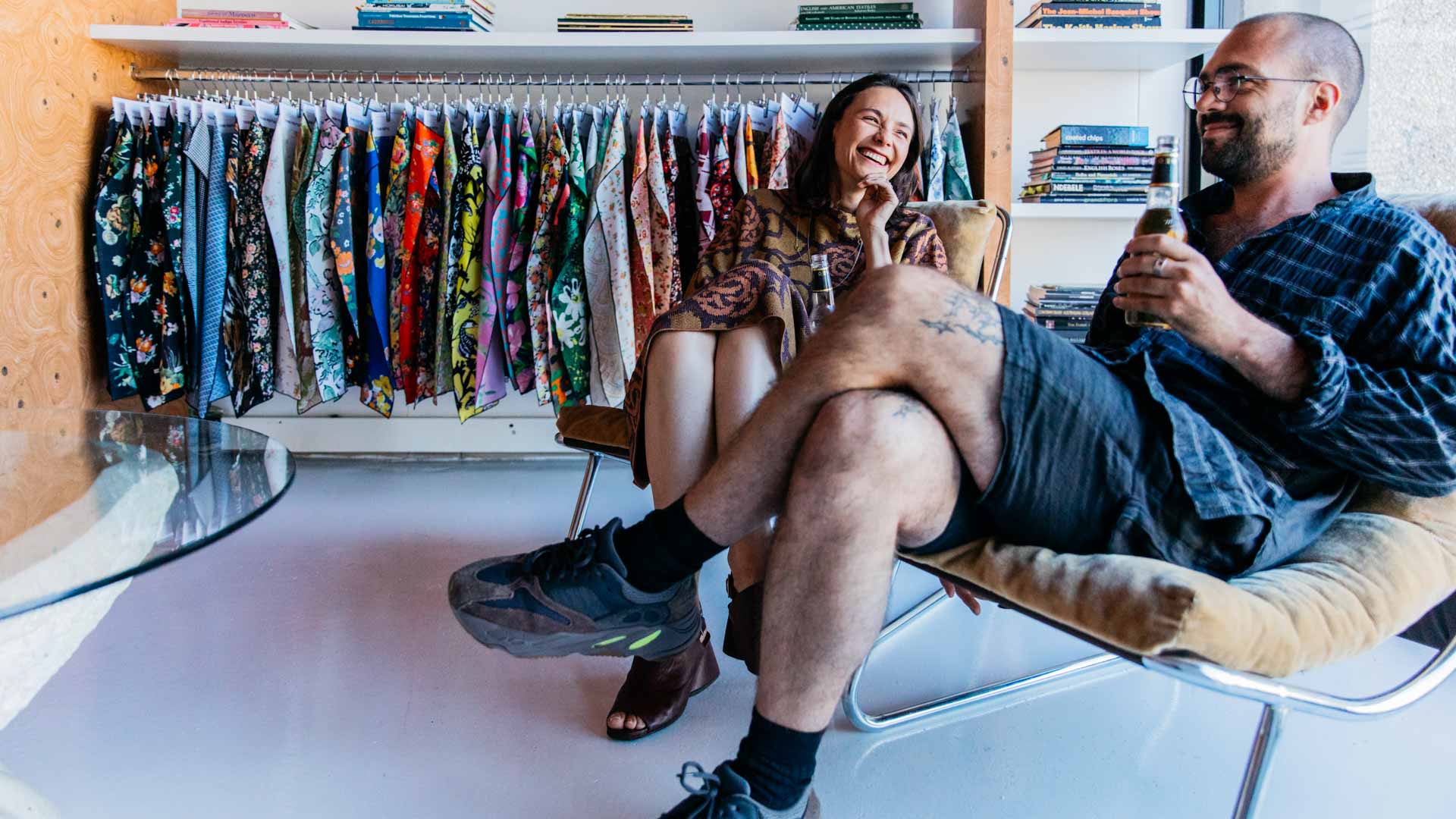 George Barns and Emilie Cacace are more than just artistic collaborators. They're also partners outside of work, having recently turned their duo into a trio, with the arrival of son Louie, who has become a helpful source of inspiration.
"I'm generally working on a few projects at once," says Barnes. "I always have creative chats with Emilie, talk about dream projects with my friends, and our son Louie always keeps me feeling inspired."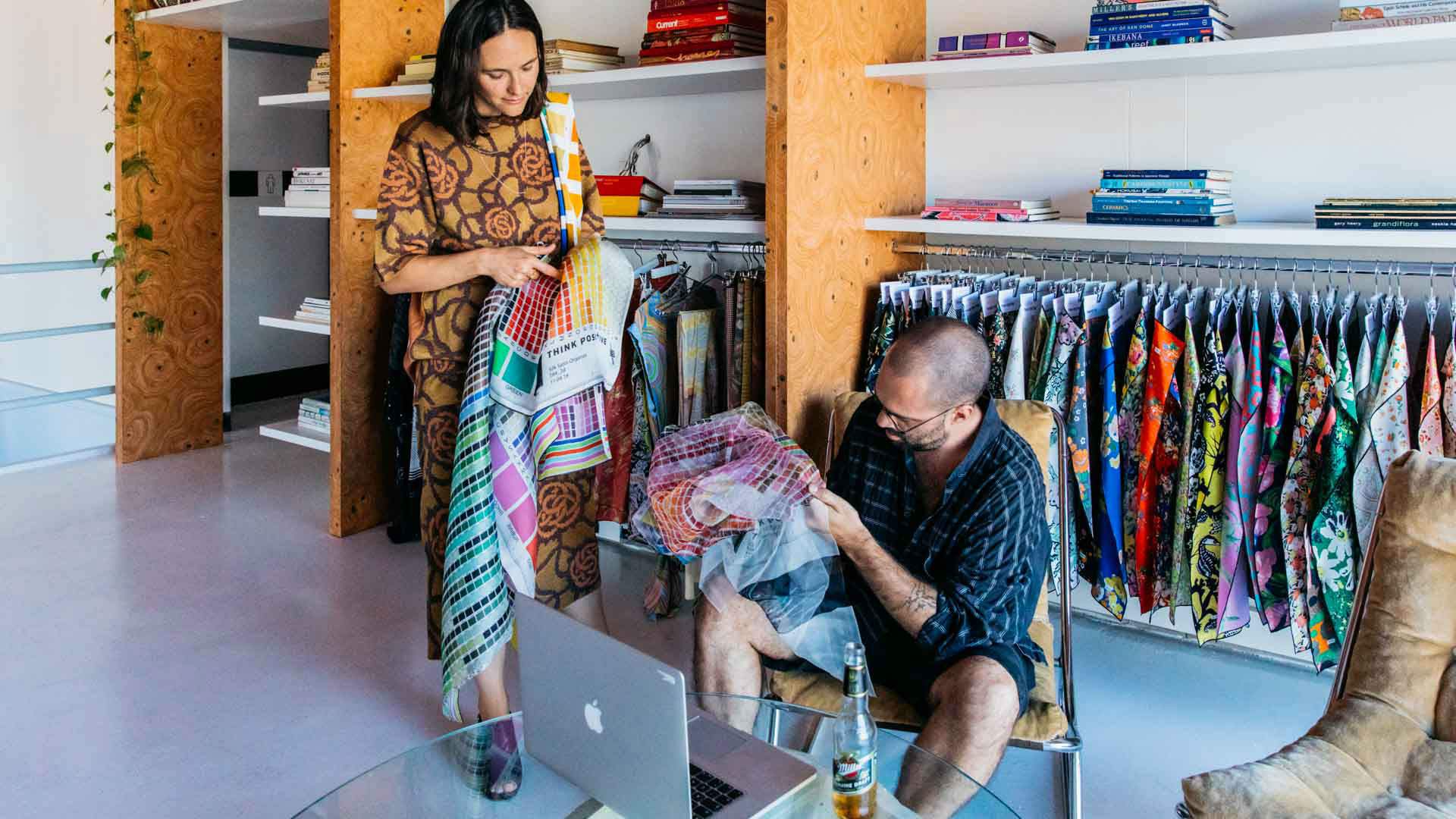 As Dreamcatchersdreamtime, Barnes constructs powerful narratives that explore the universe through art, culture, lifestyle and ideas, all while he moonlights as the senior textile designer for much-loved Australian fashion label Sass & Bide.
These collaborations between him and Cacace are something of a match made in heaven; she plays a leading role at Think Positive Prints, an internationally renowned digital printer specialising in ultra high-coloured and detailed fabrics. "I've been working with digital printing for the past 12 years, and I want my next major thing to be figuring out how to bring new life into the industry," explains Cacace. "I still want to create beautiful textiles and products, but treat them differently and not so literally."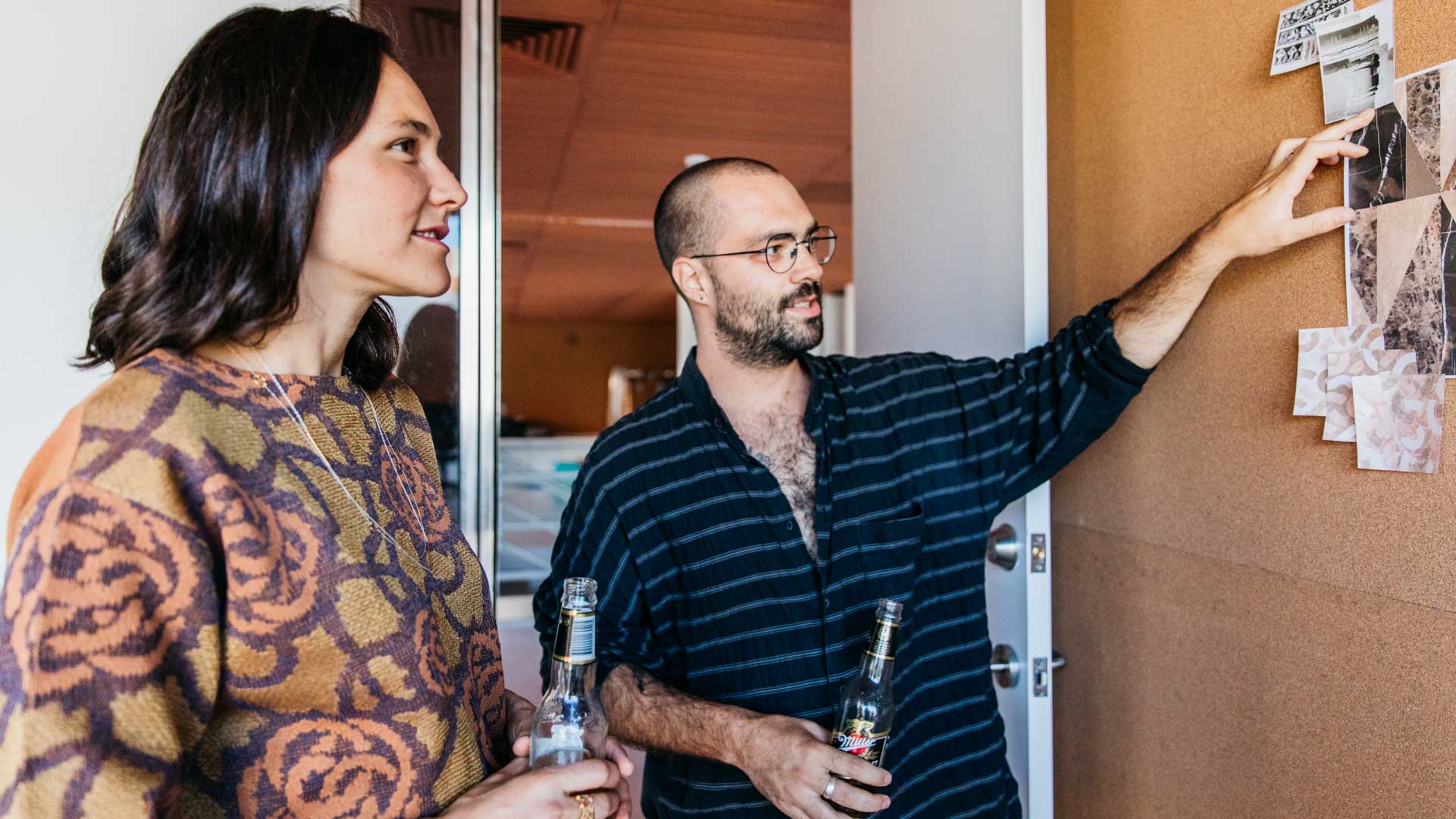 Since the pair has lived and worked together over the last nine years, they find great satisfaction whenever they have the chance to combine their skills."I watch George working on creative projects every night, dreaming up his next creation and collaboration — it's exciting to be able to print what he comes up with," explains Cacace.
So for their latest collaboration, the Sydney-based duo is turning to a variety of unconventional fabrics to produce a spectacular array of new textures and patterns. They'll take over the SoHigh Gallery on Saturday, March 23, hosting a Miller Design Lab event that's set to stimulate audiences with intense music, light projections and flickers of gold.
"Emilie and I are producing two large-scale textile pieces that will be integrated into the space down in Melbourne," says Barnes. "I think they're going to look really wonderful — rippling moire textures meet high-gloss, golden goodness!"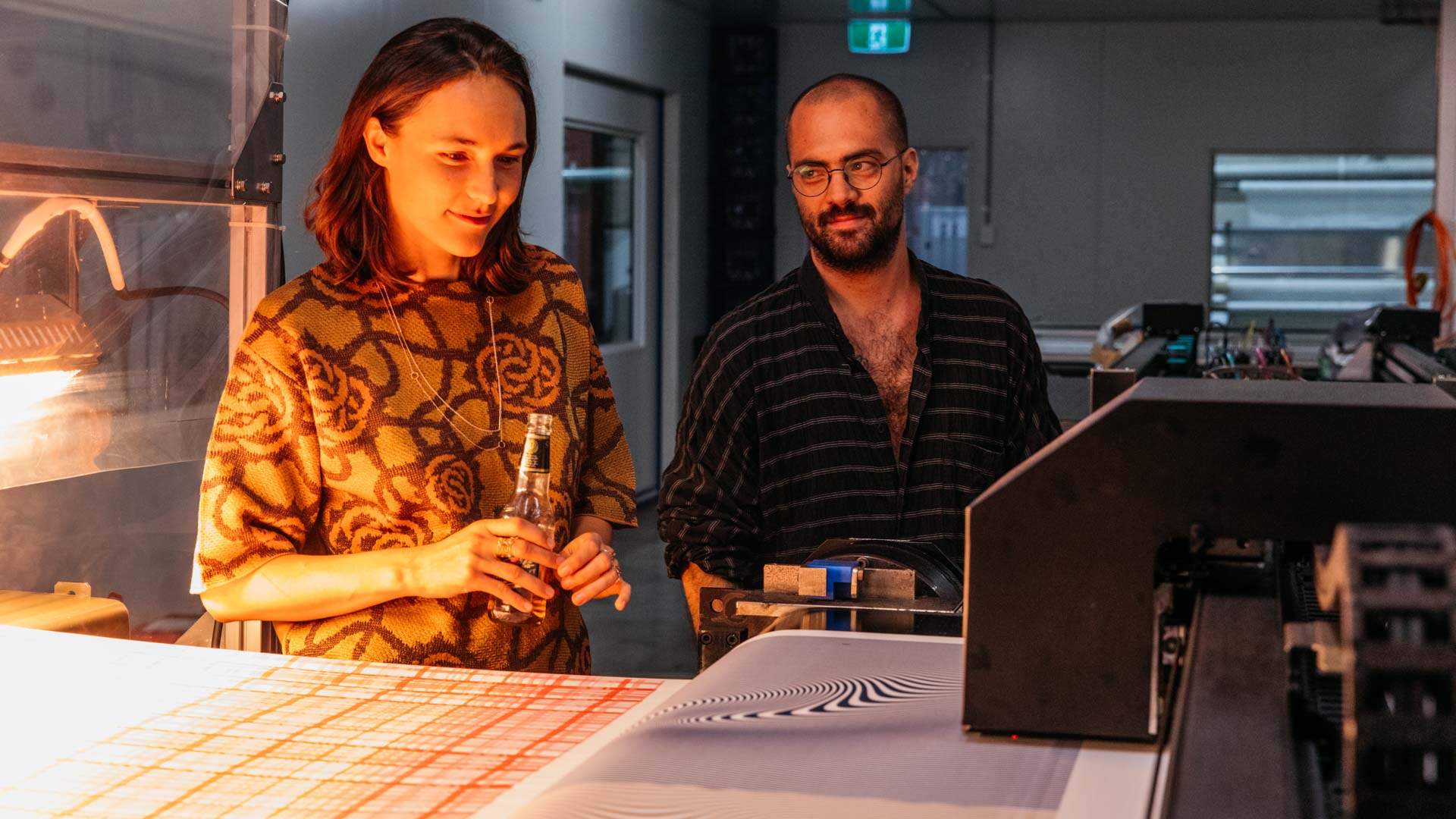 Outside of their own work, the duo finds much artistic inspiration all over the world. Some of their favourites include the large-scale resin installations by Sterling Ruby, the environmental works of Olafur Eliasson and Jedda-Daisy Culley's spirited paintings. They also have a few regular Melbourne spots that they often gravitate towards whenever they need to recharge.
"Baker Bleu has the best bread in Australia," says Barnes. "But we also love heading to Supernormal for a dope snack or Bar Americano for one of their next-level cocktails. And if we're after something a bit fancy, there's great French cuisine and vino at France-Soir."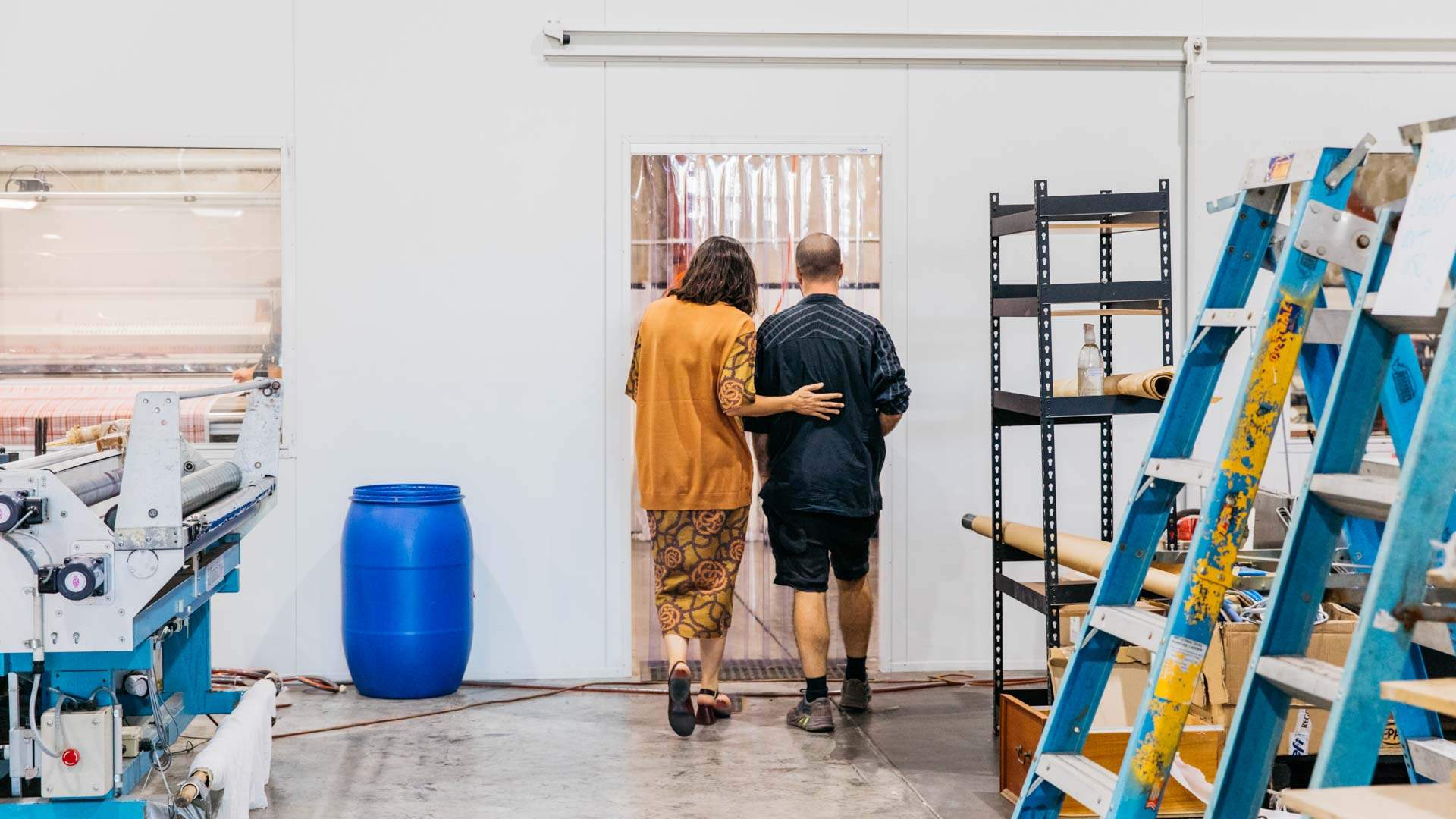 Despite all their successes, neither Barnes nor Cacace are thinking about slowing down. Soon, the pair are moving their creative practices to the United States. However, in the meantime, they have a range of projects to finish up in Australia.
Undoubtedly an exciting time for the young family, they offer some advice for any hopeful artists out there: "do what you love doing deep down," says Barnes, before Cacace adds, "Start somewhere, grow and be proud of each stage. Experience is everything, so give it your all and talk, collaborate and get involved."

Images: Kitti Gould.
Published on March 13, 2019 by Hudson Brown