ARTS & ENTERTAINMENT
This Haunting New True-Crime Podcast Follows a Sydney Security Guard Who Also Hunts Ghosts
Aussie documentary 'Ghosthunter' has been turned into a five-part true-crime podcast, hosted by filmmaker Ben Lawrence.
This Haunting New True-Crime Podcast Follows a Sydney Security Guard Who Also Hunts Ghosts
Aussie documentary 'Ghosthunter' has been turned into a five-part true-crime podcast, hosted by filmmaker Ben Lawrence.
One of 2018's most interesting Australian documentaries told a unique and intriguing tale, stepping into the life of Sydney's Jason King. When the real-life figure isn't working as a security guard, he's out hunting ghosts, although he's not always doing the latter quite as literally as it might seem. King does indeed have a penchant for the paranormal, as well as a side business busting spirits out of people's houses. But, given that the first ghost he says he ever saw belonged to his own brother, who told him that he needed to find their estranged father, he's also haunted by his past.
After hitting the big screen last year at film festivals and in general release, Ghosthunter is now taking on a second life — a fitting development, given its subject matter. As hosted by documentarian and filmmaker Ben Lawrence (who helmed the doco about King, plus this year's Hugo Weaving-starring Hearts and Bones), the film has now inspired a five-part podcast, delving further into this strange and compelling story. Released by Audible, it's available to listen to from today, Tuesday, July 23.
It's great news for anyone who saw the movie and wanted to know more, and for folks who didn't get around to watching it just yet as well. And, it's obviously a stellar development for true-crime buffs, with Ghosthunter's five 30-minute episodes featuring police investigations, court dramas, family secrets, difficult traumas, murky mysteries, estranged figures from King's history and — naturally — hunting ghosts.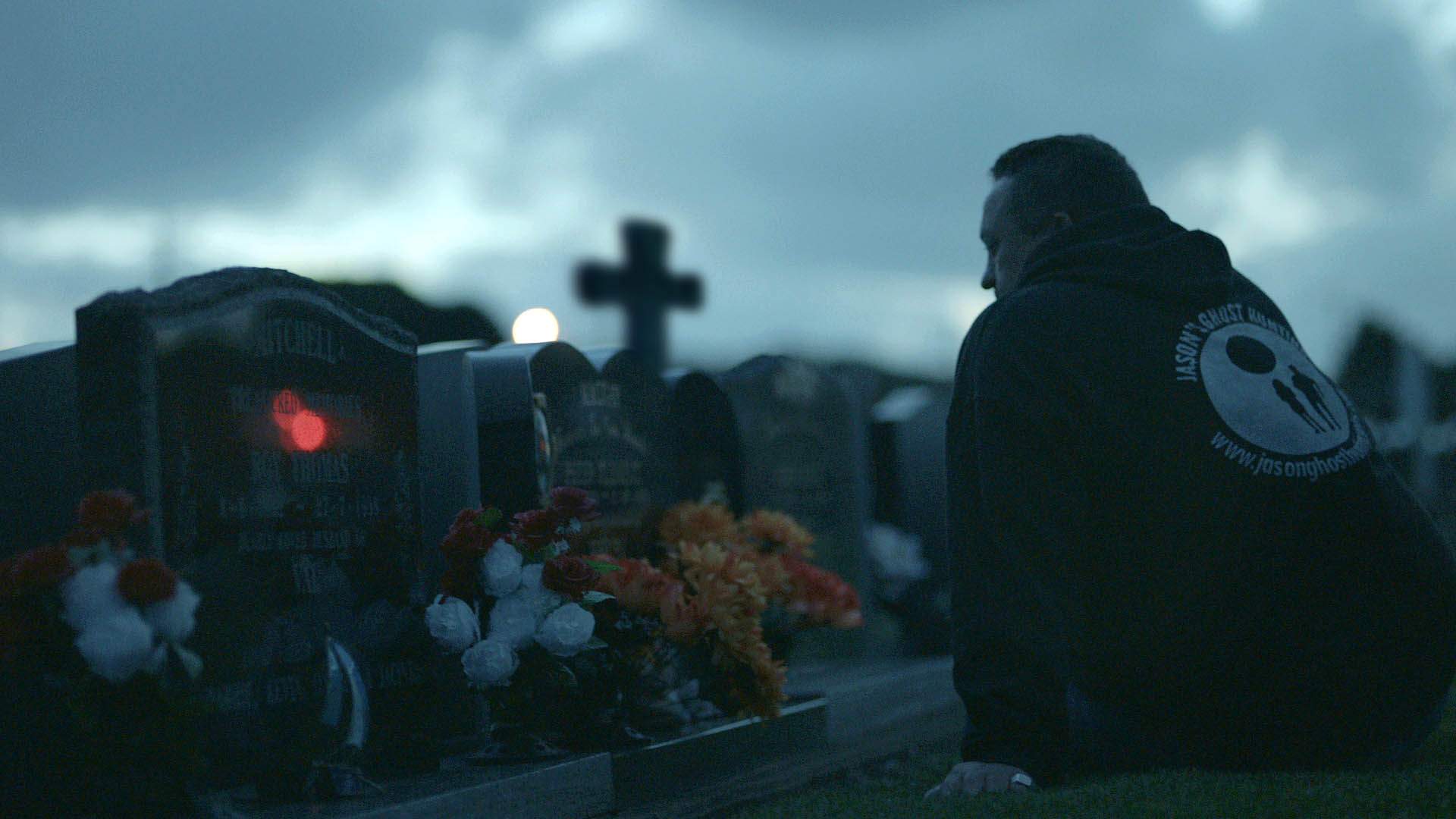 Lawrence spent seven years turning King's tale into a documentary, so he has plenty of extra details to share. He starts with King's first ghostly memory, unpacking the rollercoaster ride of a story from that point onwards.
In a podcast that doesn't just dabble with true crime, but with family memoir, it helps that King himself makes for an equally charismatic and eccentric character. As Lawrence explains: "you never know how deep the rabbit hole will take you. There were so many personal twists and turns over the seven years creating Ghosthunter that I found myself deeply immersed in Jason's life — I was even the best man at his wedding."
Ghosthunter joins Audible's growing slate of Australian content, following in the footsteps of Marc Fennell's It Burns podcast, about the competitive world of breeding super hot chillies.
Ghosthunter is available now on Audible — as part of existing member subscriptions, or free with a 30-day trial. The documentary can be rented on YouTube, Google Play and the iTunes Store.
Published on July 23, 2019 by Sarah Ward