SMH Good Food Guide Winners Announced
Sydney dining institutions reign supreme, but 80 newbies demand attention too.
Sydney dining institutions reign supreme, as Sepia, Momofuko Seiobo, Quay and Rockpool stubbornly held onto their three-hatted status at the SMH Good Food Guide Awards, announced last night. Upon accepting their hat-trifecta, the team behind Momofuko Seiobo suggested that they've done pretty well "despite being at the arse end of a casino".
It's been an exceptionally good year for Martin Benn's Sepia, not only retaining the much-coveted three hats but also claiming the prestigious Vittoria Coffee Restaurant of the Year for the third time. The Sussex Street establishment set the benchmark, with Vicki Wild also snapping up the Service Excellence Award.
As of last night, Rockpool's Neil Perry has reached an impressive total of 100 notches (hats) on his apron belt (strings). As the 'most hatted man in Australia', Perry has more torques than he can possibly put atop his head.
Meanwhile, maverick restaurants Ester and Bentley Restaurant & Bar leapfrogged into the limelight, taking out two torques despite it being their debut into the Guide's awards category. Chippendale's Ester, with its lauded woodfire oven and chief Guide reviewer Terry Durack's love affair with the cauliflower, was given the additional honour of New Restaurant of the Year. Ester better be ready, as the phones are going to be ringing non-stop from today.
Another big prize, Chef of the Year, was presented to chef and restaurateur Brent Savage. Savage has taken dining to new heights across his medley of restaurants: Bentley Restaurant & Bar, Monopole and Yellow.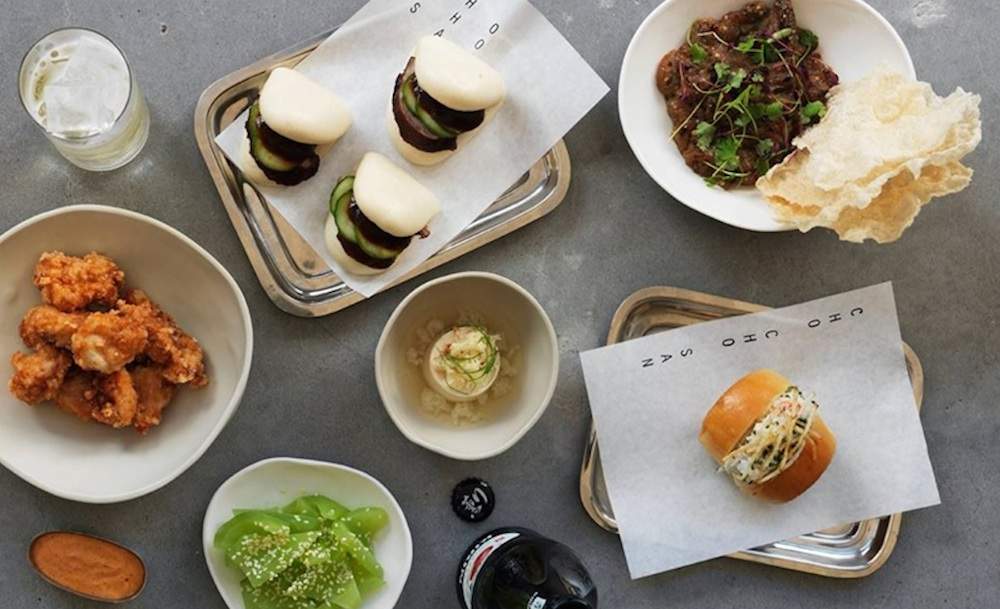 The fast-paced growth of the industry is clear, with 80 new places added to the Guide for 2015. The efforts of several Sydney newbies were rewarded with a new, shiny badge, including CBD's Alpha, Redfern's Moon Park, Surry Hills' Nomad and Potts Point's Cho Cho San.
The Innovation Award went to Finnish-born chef Paci Petanen who's behind the chic pop-up restaurant Cafe Paci in Darlinghurst, which was also promoted to one-hat status. Notable elevations of Sydney restaurants to the enviable two-hat category include the consistently impressive Porteno and sixpenny.
However, it wasn't all smiles and handsomely hatted high fives. High-end restaurants Buon Ricardo, Four in Hand Dining Room, Longrain and MoVida were demoted — a move down from the prestigious two hats to a single marker. Ananas Bar and Brasserie and Popolo were completely stripped of their one-hat position.
This year's up-and-coming star is the dapper and unassuming Julian Cincotta (sous chef at Nomad). At 28 years old Cincotta has secured the Young Chef of the Year, which has a strong history of picking new talent who have then gone on to make big changes in Sydney's dining scene. "I'm so ecstatic", says Cincotta. "I've got a lot of friends who have won it and I look up to them so dearly, and they've gone on to do such great things. Just to be a part of that tradition is just amazing".
As part of the award Cincotta receives an airfare to Europe and some serious spending money. "It's an opportunity to go overseas, to work and to eat out," he says. "I haven't been to Europe yet, I just want to see the old-world cooking — the pickling, the smoking and the curing. I just want to go see little grandmas making cheese on the side of the road, and get her to make me gnocchi for dinner."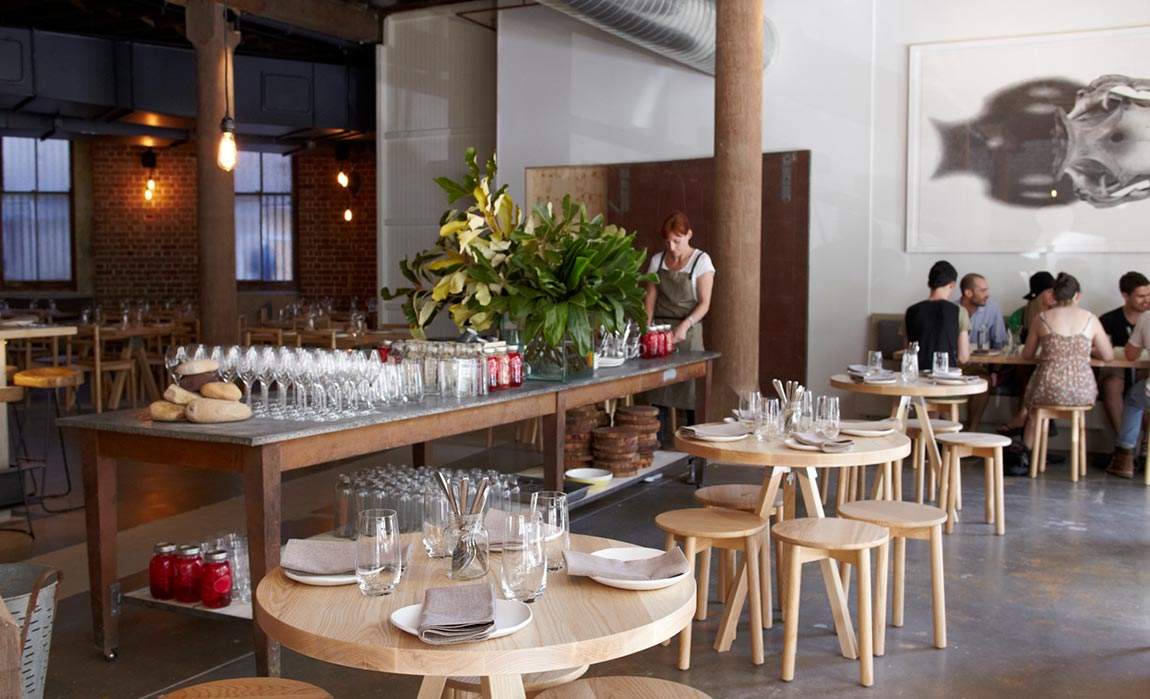 Each year the Guide highlights the latest of what's happening in Sydney's restaurant scene, for 2015 there have been some notable trends. In terms of cooking techniques this year has brought us woodfiring, chargrilling, pickling, smoking, fermenting and baking. Popular ingredients on the scene include pork cheek, ancient grains and garnishings of seaweed or succulents. Then there's the unquestionable catch phrase du jour: "these dishes are designed to share".
A breakfast trend that Tom Gleeson (the MC of the evening, comedian and top-notch Aussie bloke) raised as an issue was the ubiquitous 'smashed avo on toast'. He queried with grave concern, "When did we start abusing avocados?".
Here's the full list of hats for 2015:
THREE HATS
Momofuko Seiobo, Quay, Rockpool, Sepia
TWO HATS
ARIA Restaurant, Bentley Restaurant & Bar, Berowra Waters Inn, The Bridge Room, est., Ester, Gastro Park, Icebergs Dining Room & Bar, Lucio's Italian Restaurant, Marque, Mr. Wong, Ormeggio at the Spit, Pilu at Freshwater, Porteno, Rockpool Bar & Grill, sixpenny, Spice Temple, Tetsuya's
ONE HAT
4Fourteen, Aki's Indian Restaurant, Alpha, The Apollo, Arras, Bar H Dining, The Bathers' Pavilion, Billy Kwong, Bistro Moncur, Bistrode CBD, BLACK by Ezard, The Boathouse on Blackwattle Bay, Bodega, Buon Ricordo, Cafe Paci, Cafe Sopra, Catalina, China Doll, Cho Cho San, Clareville Kiosk, Cottage Point Inn, the devonshire, Farmhouse, Felix, Fish Face, Flying Fish Restaurant & Bar, Four in Hand Dining Room, glass brasserie, Hartsyard, Jonah's Restaurant, Kepos Street Kitchen, Longrain, Lox Stock & Barrel, Monopole, Moon Park, MoVida, Ms.G's, Nomad, Oscillate Wildly, Osteria Balla, Osteria di Russo & Russo, Otto Ristorante, The Restaurant Pendolino, Sake Restaurant & Bar, Sean's Panaroma, Sokyo, sushi e, Three Blue Ducks, Uccello, Ume Restaurant, Vincent, Vini, Yellow