FOOD & DRINK
The Stinking Bishops Cheese Bar and Shop to Open in Newtown
Cheese gets the recognition it deserves at The Stinking Bishops.
Everyone loves cheese, but it's rare that it takes centrestage in a restaurant. It's usually one of so many sandwich fillings or pizza toppings, or it might be a pre-dessert course if you're somewhere extra fancy. But everyone's favourite dairy product is about to get the recognition it deserves at The Stinking Bishops, a cheese bar and retailer set to open in Newtown later this month.
Kieran Day, who co-owns the venture with Jamie Nimmo, says he was inspired to open his own cheese shop after seeing similar places while travelling through Europe. "I have worked in the food industry for a number of years now, from delis to restaurants, and thought that the concept would work really well, combining a cheese shop with a dine in aspect," he said.
Day plans on stocking a range of local and international cheeses and is "looking towards holding a nice supply of raw milk and specialty cheese". There'll also be bread, pastries, cured meats and house-made pickles available for purchase.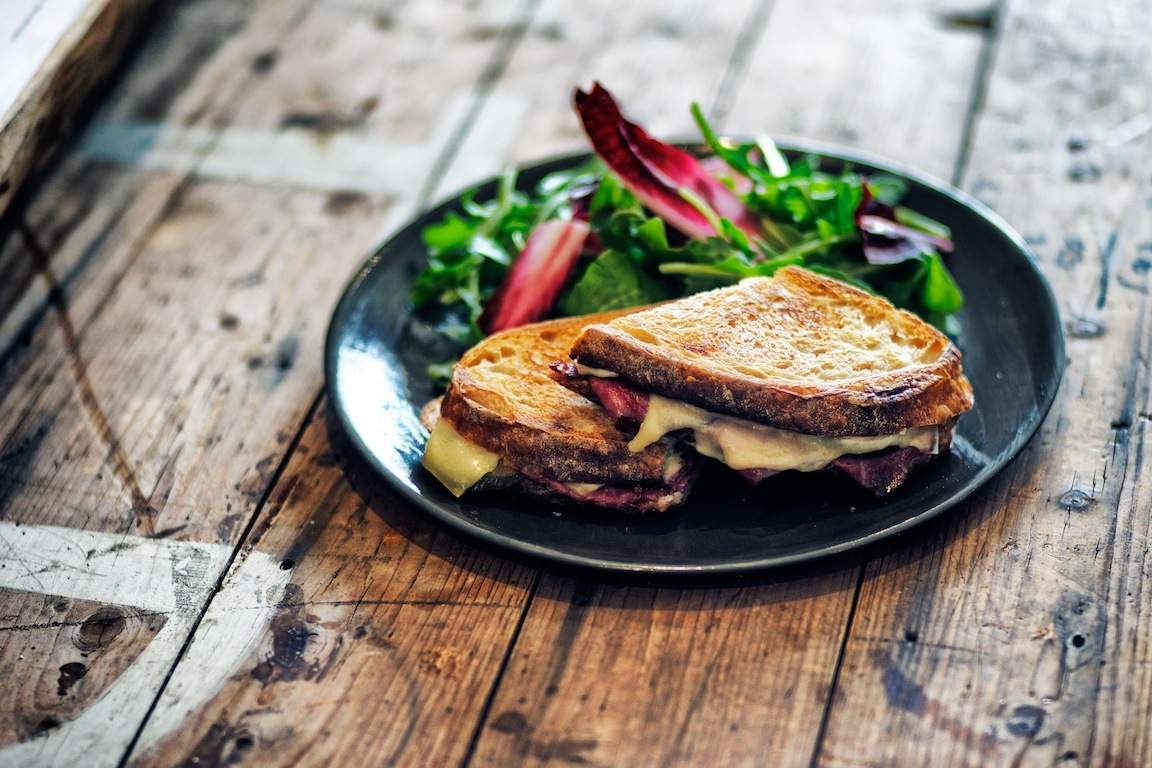 The dine-in menu is still undergoing "rigorous taste testing processes", according to the Stinking Bishops' website, but will mainly consist of cheese and cured meat boards, pate, salad and various 'Mr. Crispy' toasted sandwiches (pictured above), matched with carefully selected wine, beer and whiskey.
The Stinking Bishops will be located at Shop 5, 63-71 Enmore Road, and Day is aiming to open in mid-March.
Images from the The Stinking Bishops' blog and Facebook page.
Published on February 26, 2014 by Anita Senaratna