The Ten Best Rainy Day Activities in Sydney
Rainy days aren't necessarily couch days.
Spoilt as we are by a city of surf and sun, it's no secret we Sydneysiders are prone to a bit of a whinge when the weather starts to turn. Now, don't get us wrong: we love binge-watching Netflix in our snuggies as much as the next guy. But we're here to bust all your best excuses to stay home when it pours with our picks of the ten best things to do on a rainy day (or even a crisp, less-than-outdoorsy one) in Sydney.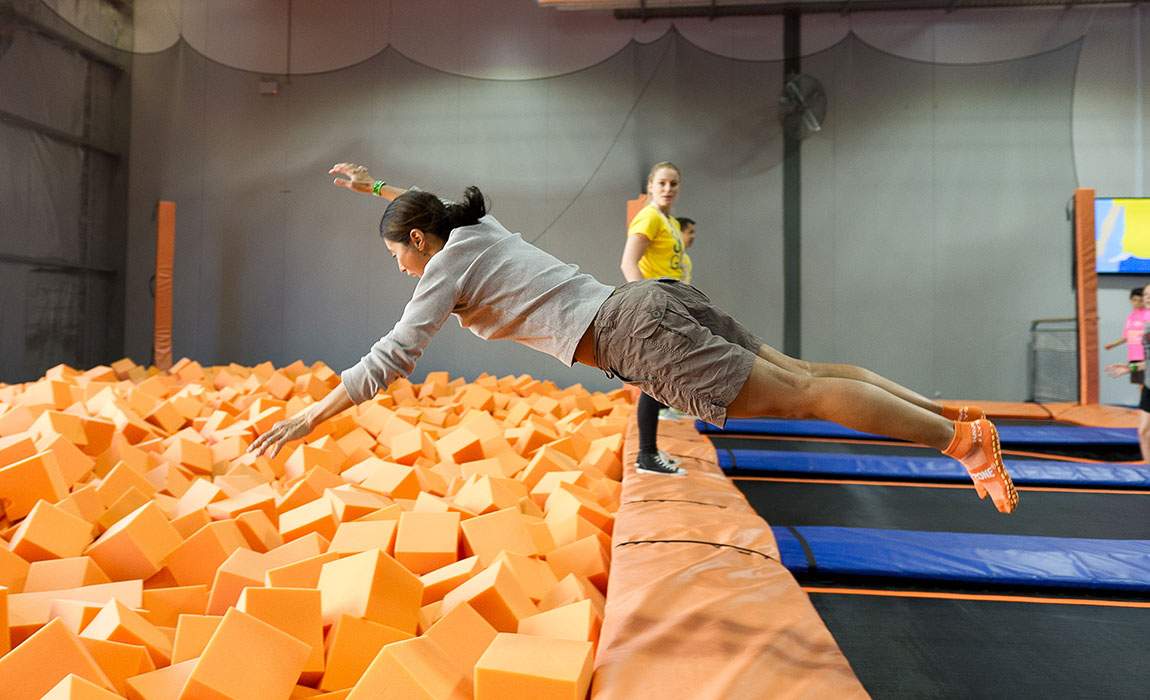 GET SWEATY AT SKY ZONE
There is nothing more gleeful than jumping around with reckless abandon like a child. And by opening its trampoline-lined doors until 10pm on weeknights and midnight on weekends, Sky Zone (75 O'Riordan Street, Alexandria) lets you do just that without jumping on a child. Sydney's first indoor trampoline park sits in Alexandria and brings you foam pits into which to fling yourself, basketball hoops to dunk like Shaq and dodgeball games to join, as well as some pretty intense 'skyfit' classes that channel all that bouncy fun into strategic cardio and muscular workouts.
Other places to get sweaty this winter: Enjoy an 80s aerobics workout at Retrosweat, shake what your mama gave you at No Lights No Lycra, or get high and mighty at ClimbFit.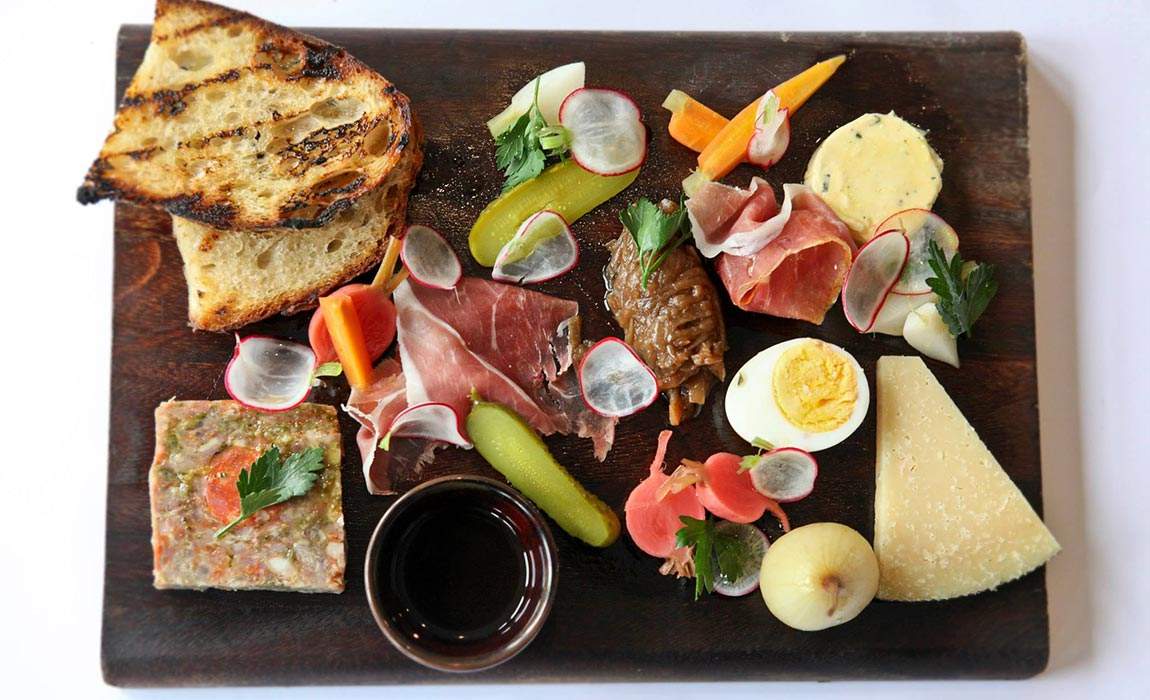 GET FULL AT THE FOUR IN HAND
No amount of rain can bring you down when you've got a craft beer in one hand and some warming comfort food in the other, so make your way into the back streets of Paddington for award-winning pub grub at the Four in Hand (105 Sutherland Street, Paddington). You don't even need to book into the fancy dining room to enjoy the renowned nose-to-tail experience; the bar offers creative (and surprisingly delicious) dishes like pan-fried duck egg with a rich slab of black pudding and crispy bits of pig's ear ($18), or you can keep things simple with a burger and crunchy chips ($19). If you're celebrating, 48 hours' notice and $35 per head will score you a whole roast pork belly plus trimmings for ten people.
Other places to get full on a rainy day: Smash a brilliant burger at the Duck Inn, or go for the razzed-up pub grub at Hart's Pub.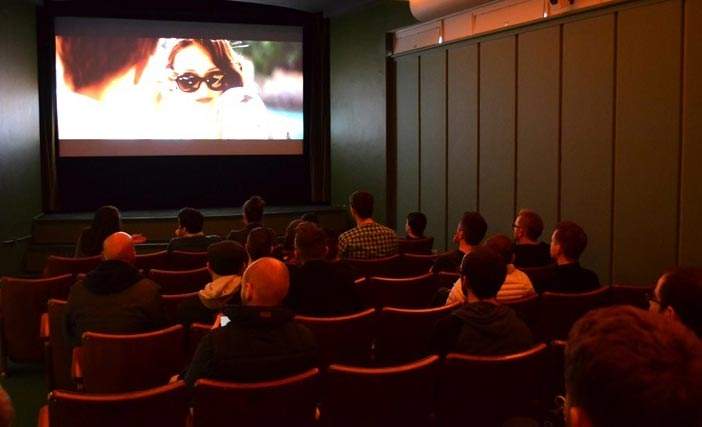 GET WATCHING AT THE GOLDEN AGE CINEMA AND BAR
Watching Marilyn make Manhattans while sipping on our own is our idea of heaven. The Golden Age Cinema and Bar (80 Commonwealth Street, Surry Hills) has gifted us this fabulous reality by restoring the old screening room of the heritage-listed Paramount Pictures building in Surry Hills and running two screenings a day (tickets $20, Tuesday-Sunday) of old favourites like Some Like It Hot and Casablanca all the way through to critically acclaimed newbies. The teensy art deco cinema is made even cosier by clever cinema snacks such as cinnamon doughnut popcorn and a 'Spielberger' pastrami toastie, which you'll want to wash down with a wintery classic like a Maple Pecan Old Fashioned or a Golden Negroni.
Other places to get watching this winter: Catch an arthouse film and a vegetarian feed at Govinda's or enjoy a free cult classic at Smash Cut Cinema.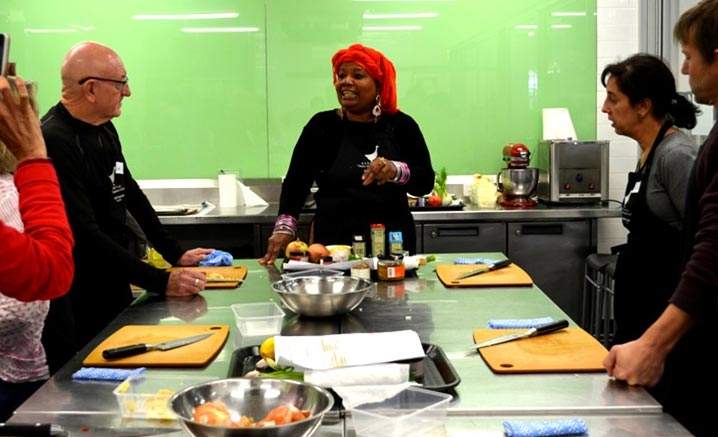 GET SKILLED AT THE ESSENTIAL INGREDIENT
Homeware emporium The Essential Ingredient (731-735 Darling Street, Rozelle) boasts an industrial kitchen in which you can learn to create all sorts of deliciousness this winter. From Mexican street food to Moroccan stews to gluten-, dairy- or sugar-free treats, the chef-run cooking school schedule has something for everyone and covers both the total beginner and the Masterchef in making. The classes are relaxed and communal, with everybody pitching in to create the day's feast and then sitting down to devour the tastiness created together. You'll go home with a recipe pack and, no doubt, a basketful of artisanal goodies from the adjoining store.
Other places to get skilled this winter: Get pickled with Cornersmith, step outside your comfort zone at Work-Shop; or get trigger happy with Sydney Photographic Workshops.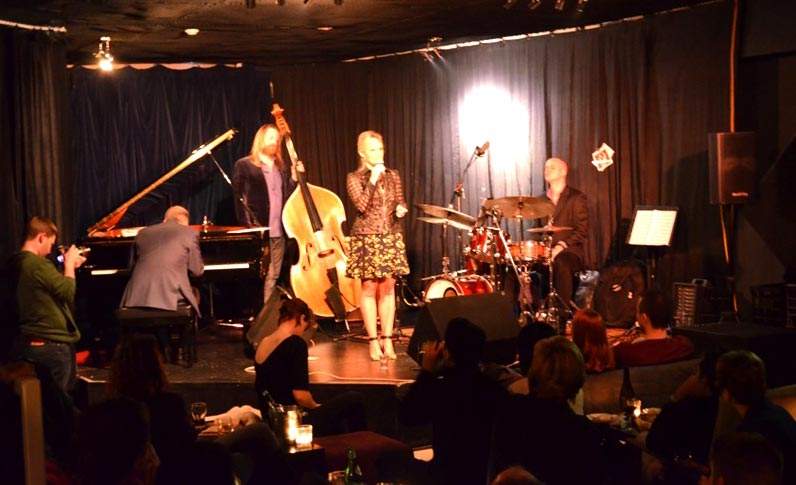 GET LISTENING AT THE OLD 505
The sexy, brooding jazz den that unfolds at 5 Eliza Street, Newtown only gets cosier as the rain outside gets heavier. This intimate artist-run space has transformed (not to mention physically moved) in recent years from an underground secret into a stalwart of the music scene, now operating not only as a fantastic venue but also a centrepoint for local music and theatre communities. You can snuggle up in one of the comfy couches and catch some serious local or international talent, Pinot and tapas in hand. There's no wonder we're drawn here when the skies start to fill: in the words of Duke Ellington, the rain drumming on the roof and the storm raging in the sky are music.
Other places to get listening this winter: Get noisy among the vinyl at Black Wire Records.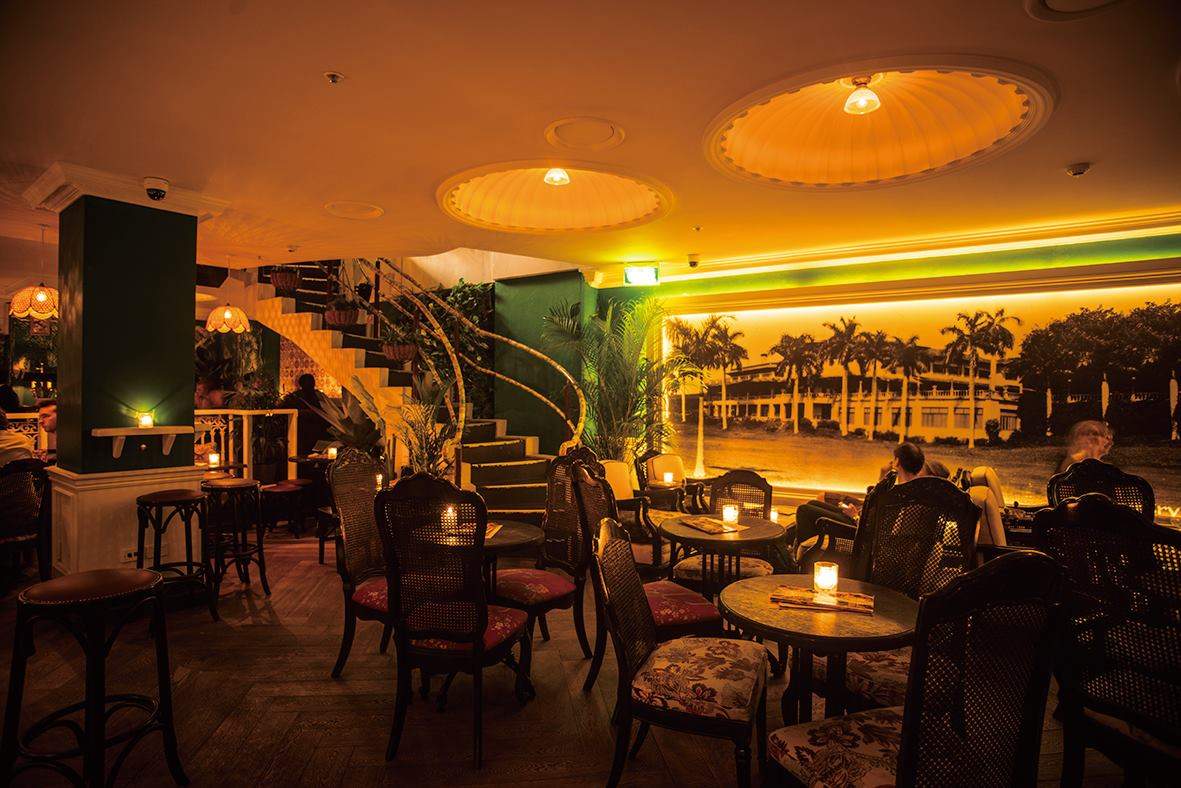 GET BUZZED AT THE LOBO PLANTATION
What's more warming than rum? Rum that's been delicately spiced, generously buttered and served piping-hot for you to sip in your comfy lounge chair by candlelight, that's what. Yours awaits in the underground Cuban den that is the Lobo Plantation (209 Clarence Street, Sydney), together with an epic collection of the sugarcane liquor ready to be devoured neat or in cocktail form. Add to that some fiery empanadas prepared by the team at Food Society and spontaneous bursts of flame when the delightfully pyromaniacal bartenders torch their cocktail garnishes and you're all set for a seriously snug evening in from the rain.
Other places to get buzzed this winter: Sip on 'Gunther's Gluhwein' at Arcadia Liquors, hug a steaming mug of mulled cider at Mr Falcon's or get technical with a titrated hot toddy at the Eau de Vie Apothecary.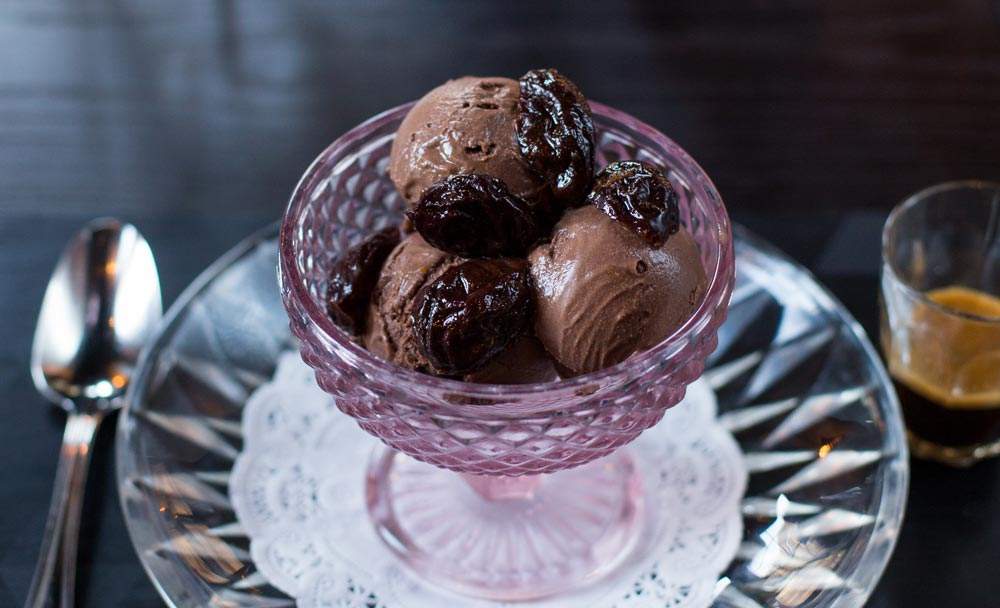 GET WIRED AT GOWINGS BAR AND GRILL
It's no secret that inclement weather operates as an energy-sucking black hole, so perk yourself back up with the double-coffee double-chocolate caffeine-fest that is Gowings' (49 Market Street, Sydney) renowned affogato ($16 or $24 with a shot of Patron). Creamy dark chocolate ice-cream is sprinkled with crispy Valrhona chocolate pearls and organic prunes, all ready to be drenched in a double shot of Allpress ristretto and, at your choosing, a liberal serve of Patron XO Coffee Tequila. You'll be singing in the rain like Gene Kelly by the time you're through with this little number.
Other places to get wired this winter: Check out the brew bar at the Paramount Coffee Project, indulge in High Coffee at the Intercontinental or learn to distinguish origins at the Campos Coffee Cupping Room.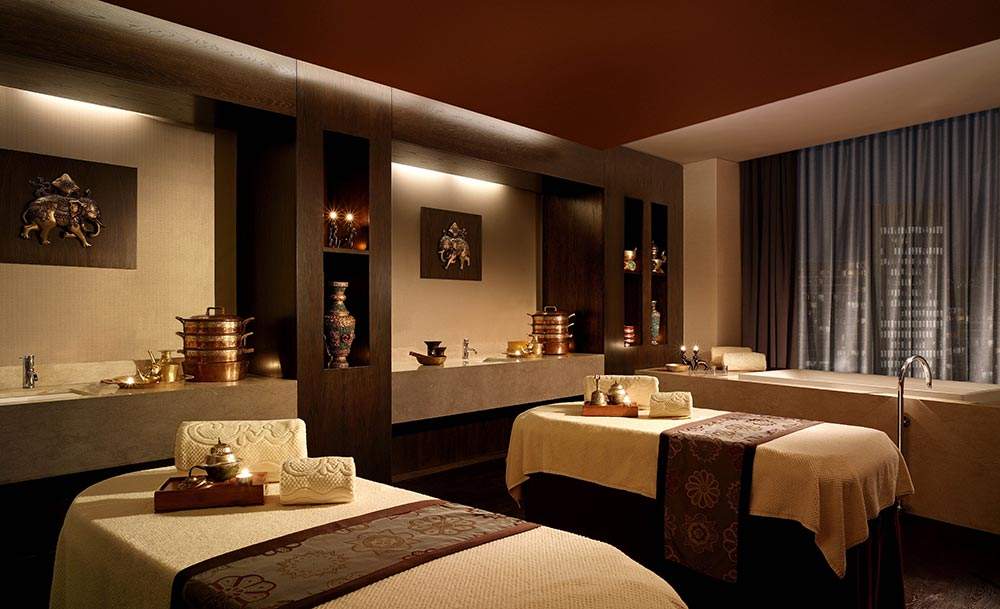 GET PAMPERED AT CHI SPA
Head in from the cold and spoil yourself with a hot stone treatment at CHI at the Sydney Shangri-La (Level 2, 176 Cumberland Street, Sydney). CHI massages and treatments are based on authentic natural healing methods drawn from traditional Asian cultures and feature local botanical ingredients like lemon myrtle and eucalyptus. The signature hot stone massage ($175) involves the placement of heated basalt stones on key points in the body to relieve tension, improve circulation and rebalance the body and mind. The indulgent treatment ends with a light oil massage, a refreshing facial spray and a warming cup of T2 tea.
Other places to get pampered this winter: Snuggle into a natural clay and hot oil massage at the Park Hyatt, indulge with a honey exfoliation and yoghurt cocoon at Endota Day Spa or experience a Moroccan hammam-inspired ritual at the Darling Hotel.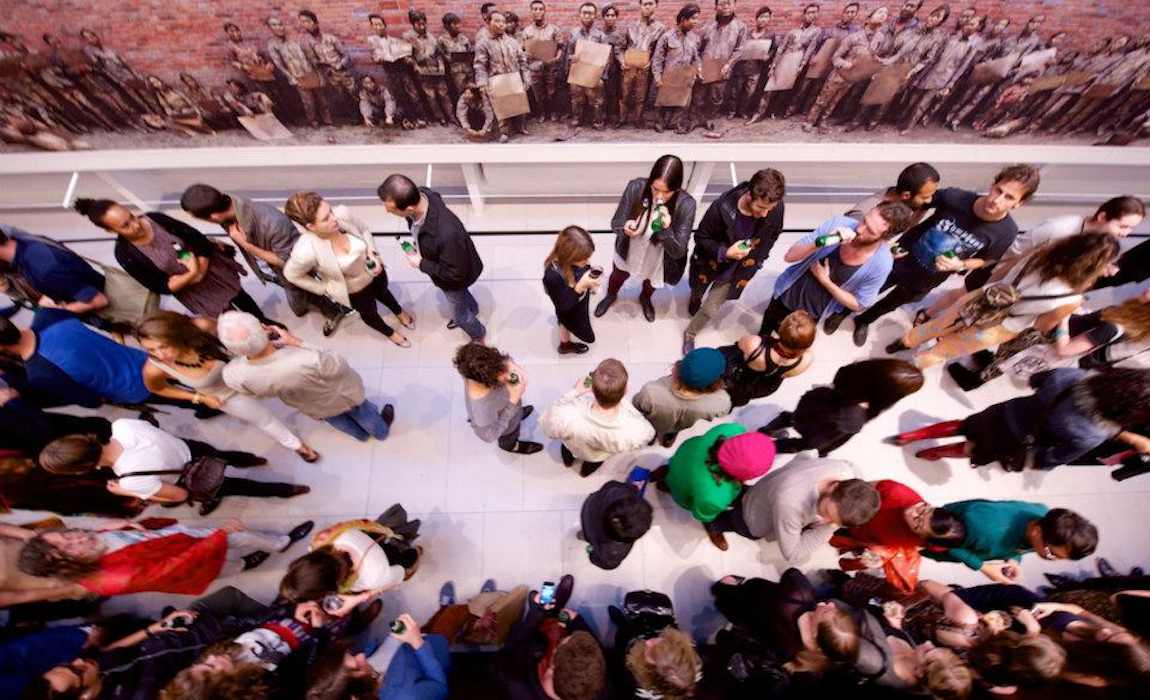 GET CULTURED AT WHITE RABBIT GALLERY
Step inside White Rabbit Gallery (30 Balfour Street, Chippendale) for some warm, dry kulcha. Check out their bold, rotating major exhibitions, alongside the gallery's super eclectic permanent collection — the upper floors are crammed with more colourful art communicating the stories of 21st-century China. Plus, there's a tea room calling you to rest your weary, art-appreciating legs.
Other places to get cultured this winter: Experience some of Australia's best theatre talent at Belvoir St Theatre, absorb yourself in grassroots urban arts at the Red Rattler or get some laughs at the Giant Dwarf.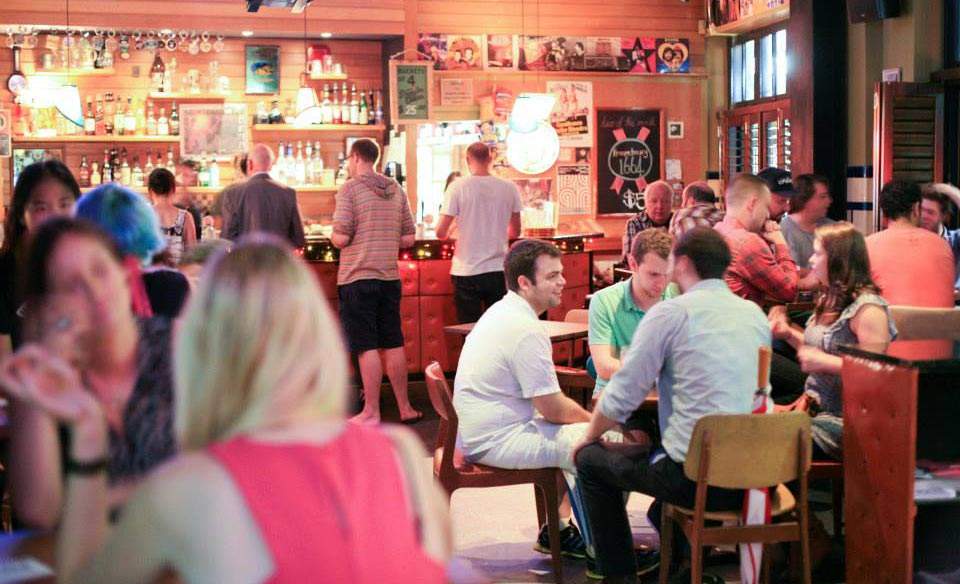 GET SMART AT DARLO BAR
Every Wednesday from 8pm, keep your head with 'Texas Chainsaw Trivia' at Darlo Bar (306 Liverpool Street, Darlinghurst). Hosted by rambunctious Darlinghurst locals Coffin Ed and Jay Katz of FBi Naked City fame, trivia here involves three rounds of eccentric questions, spot quizzes and novelty segments. The winning team at the end of each round scores drinks for the table, with the ultimate champion going home at the end of the night with a hamper of animal-themed DVDs such as The World's Scariest Bears (don't ask us) and a couple of bottles of wine. Good fun to be had by all.
Other places to get smart this winter: Win the heads or tails pot at the Four in Hand or snuggle into the Dove and Olive for their Tuesday triv.

Published on July 24, 2014 by Sarah Lux-Lee