Disney+ Is Bringing Sing-Along Versions of Its Beloved Big-Screen Musicals to Your Streaming Queue
Croon along to your favourite Disney flicks from your couch — starting with the enchanting 'Encanto' and its Lin-Manuel Miranda-penned tunes.
In Encanto, the Madrigal family might not talk about Bruno, but they sure do sing about him — and, thanks to that earworm of a Lin-Manuel Miranda-composed track, everyone watching soon does, too. Just try to catch the Golden Globe-winning, Oscar nominated animated hit without getting that song stuck in your head for weeks. No matter what you do, it's impossible. In fact, even mentioning the tune in this very paragraph will cause the same result.
Yes, we know that everyone reading this now has 'We Don't Talk About Bruno' burrowed into their brains again — and there's absolutely nothing that we can do about it. But when a ditty takes up residence inside your skull and won't leave, you may as well lean in. And, over at Disney+, you can stream a sing-along version of Encanto that'll get you crooning with the movie from your couch.
No longer solely the domain of special cinema screenings, Disney's sing-along takes on its famous musicals are heading to its streaming service. It was always bound to happen, and the Mouse House has started with the movie of the moment. As you watch, lyrics will dance across your TV screen when it's time to belt out ballads — so if you don't know all the words yet (or if you're viewing with someone who thinks they do, but inserts their own mistaken lyrics), they'll all be there for you.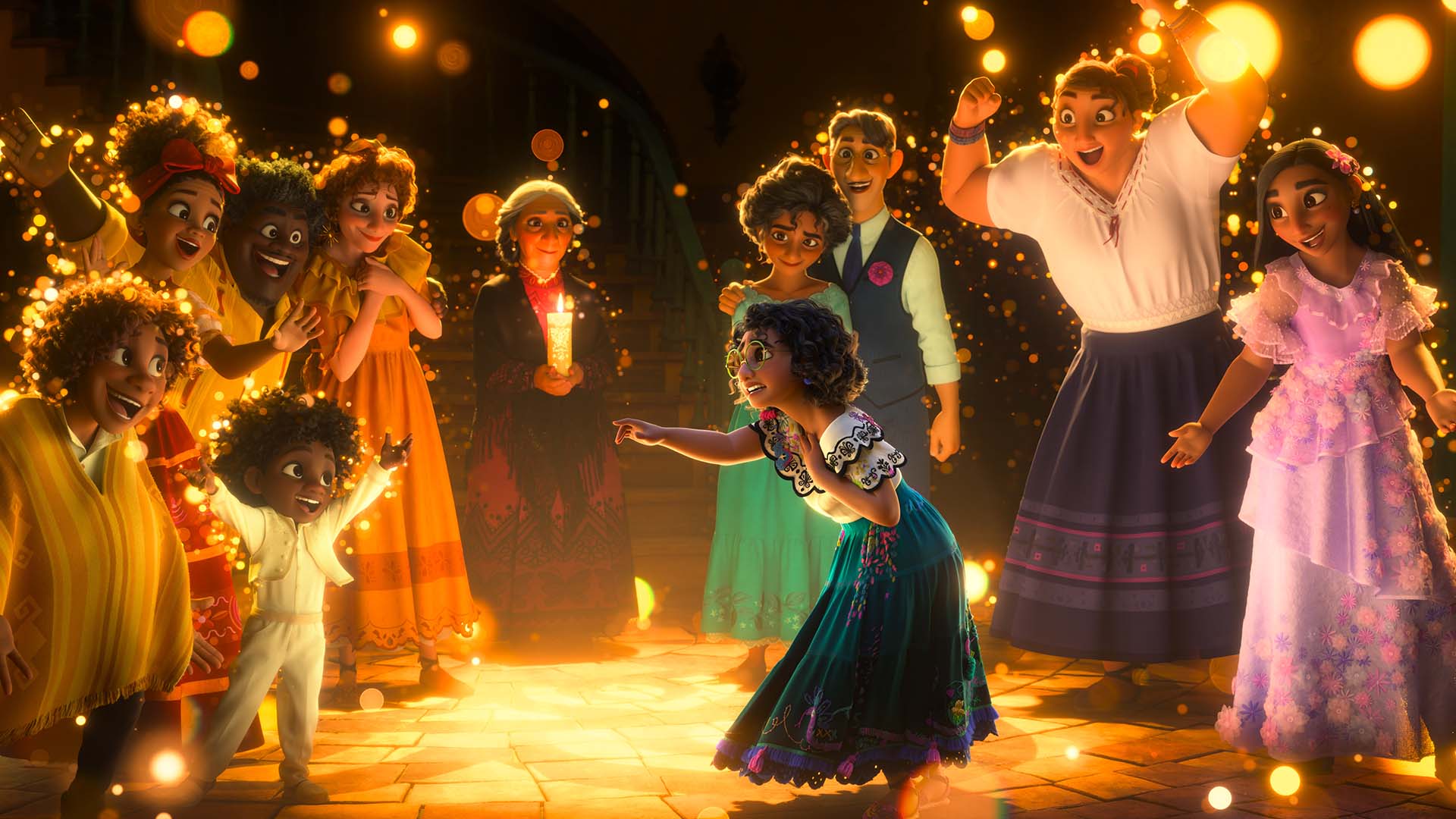 While Encanto is the first flick to get the sing-along Disney+ treatment among the company's popular musicals — and it hit the service back on Friday, March 18, so it's there to watch and warble along to now — it obviously won't be the last. The Mouse House has plenty of other tune-filled movies to its name, after all, and it's planning to build up a catalogue of them on its streaming service.
Accordingly, before 2022 is out, Frozen, Frozen 2, and both the animated and live-action versions of Beauty and the Beast are all set to make their way to the platform. Exact dates haven't yet been revealed, but at least you now know there'll be other chances to get different Disney tunes stuck in your head — or 'We Don't Talk About Bruno' will just have 'Let It Go' and 'Be Our Guest' for company.
The sing-along version of Encanto is available to stream via Disney+ now, with Frozen, Frozen 2, and both the animated and live-action versions of Beauty and the Beast set to hit the platform throughout 2022.
Introducing Concrete Playground Trips
Book unique getaways and adventures dreamed up by our editors