Enmore Theatre Will Be Protected From Noise Complaints Under New Legislation
The historic theatre will also be allowed to extend its trading hours for the purpose of live music.
UPDATE 25 May, 2021: Inner West Mayor Darcy Byrne has confirmed that the Inner West Council has voted unanimously to make Enmore Theatre NSW's first 'special entertainment precinct'. "It's time to end the fun police war against live music," Byrne said.
One of Sydney's most beloved live music venues, Enmore Theatre, is set to be the first Sydney venue further protected from noise complaints under NSW Government legislation passed in 2020.
If the historic theatre is granted so-called 'special entertainment precinct' privileges under the Liquor Amendment (Night-time Economy) Act 2020, it will also be allowed to extend trading hours on live music and performance nights.
The hope is that this new classification of live music venues will help them survive and prosper after a disastrous 2020.
Inner West Mayor Darcy Byrne and Stanmore Ward Councillor Anna York have tabled a motion to declare the inner west theatre a special entertainment precinct, which if passed, will see noise complaints made about the theatre dealt with by the Inner West Council.
Byrne took aim at complainants who have had a hand in prosecuting music venues saying ,"The person who moves in next to a pub or live music venue and complains about the noise is not just a cliché. Sadly, in Sydney, NIMBY neighbours have been supported by powerful government agencies in shutting down music venues."
"Prior to the COVID-19, the Inner West was the independent arts and culture capital of Australia. Sadly, with the absence of urgent financial support from the NSW Government, many venues are struggling to survive the months of stringent COVID safety restrictions," said Byrne.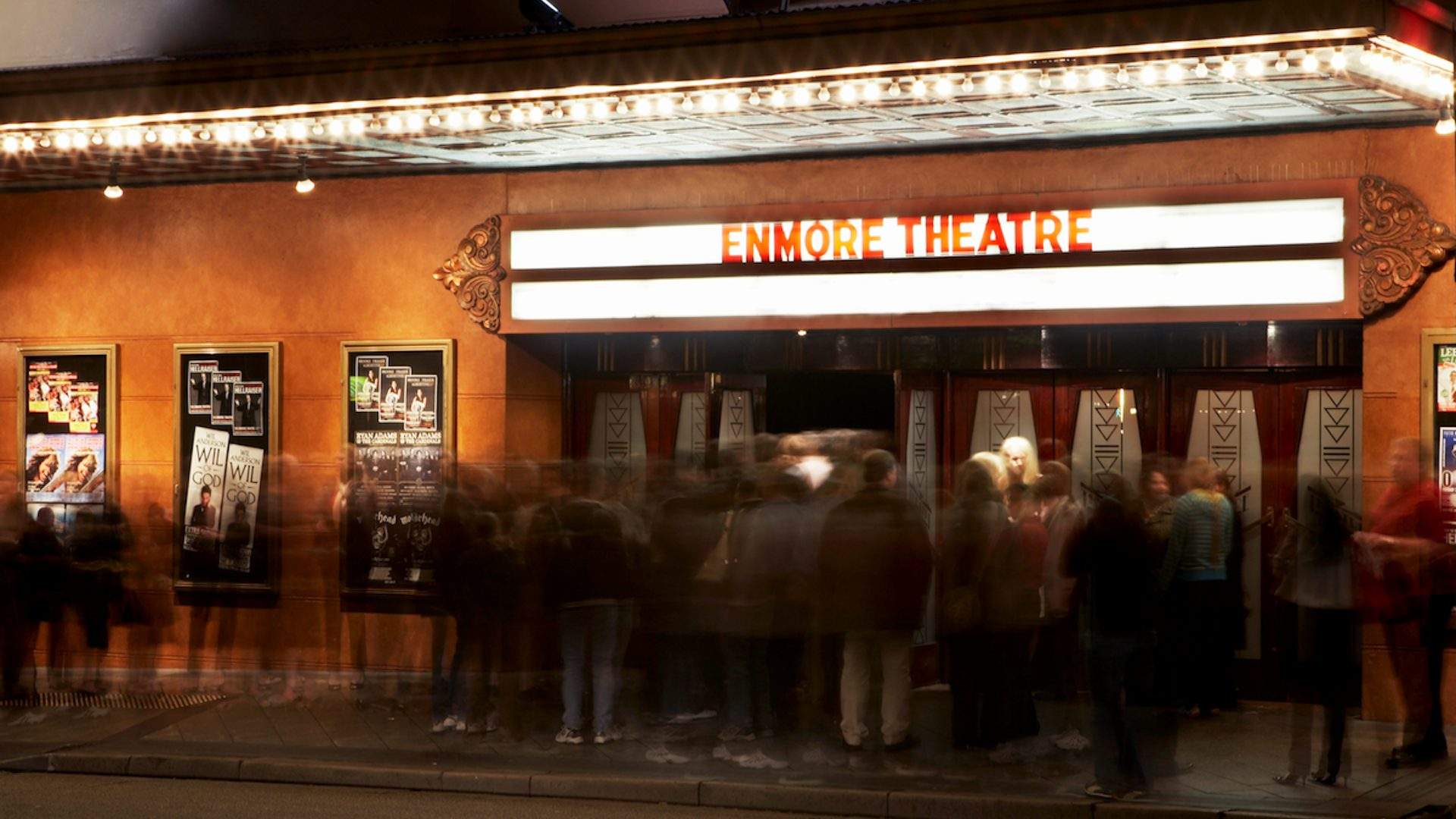 Enmore Theatre's owners Century Venues welcomed the news with open arms. "The designation of the Enmore Theatre as an entertainment precinct under the new legislation is a great step forward not just for us at Century Venues but the entire live performance sector," Century Venues Executive Director Greg Khoury said. "No other night time business generates greater economic flow-on effects to communities than live performance spaces."
This new legislation coincides with several other changes surrounding live music venues in NSW. Back in March, the controversial lockout laws were finally rolled back for good, while archaic laws surrounding what genre of music venues can play, which venues can host a dance floor or what kind of decorations a venue can have up were scrapped in late last year.
Enmore Theatre reopened after a 11-month hiatus in February this year. During this hiatus, the venue underwent major refurbishments and restorations including new side wings, an art deco bomber light and LED lighting in the ceiling. Originally opened as a photoplay cinema in 1912, the iconic Enmore Road space has seen the likes of Bob Dylan, Coldplay and Kendrick Lamar take to the stage across its 113-year history.
Enmore Theatre has a variety of upcoming events, which you can check out on their website. We'll keep you updated as this story unfolds. 
Concrete Playground Trips
Book unique getaways and adventures dreamed up by our editors