'Barbie' in Australia: Margot Robbie and Greta Gerwig on Turning a Toy Into 2023's Most-Anticipated Movie
Margot Robbie, Greta Gerwig, Issa Rae and America Ferrera hit Sydney to chat about bringing a live-action version of Mattel's six-decade-old doll to cinemas.
"A pink, glittery, existential dance party in their heart." That's what Greta Gerwig hopes that audiences will find when her third film as a solo director splashes its rosy — and rose-hued — frames across the silver screen. The movie in question is Barbie, marking Mattel's six-decade-old doll's live-action debut. And, no matter how you feel about the toy itself, the feature boasts no shortage of reasons to get excited: the Lady Bird and Little Women filmmaker guiding the show; the fact that Gerwig co-wrote the film with her Frances Ha, Mistress America and White Noise helmer Noah Baumbach; Margot Robbie not only starring but producing and originating the project; a killer cast, including Ryan Gosling as Ken; and the self-aware sense of humour that's bounced through not one, not two, but three trailers before the picture hits cinemas Down Under on July 20.
Gerwig and Robbie know that Barbie is a product with history. First reaching stores in 1959, as one of the first-ever dolls that weren't of babies, the plaything has sparked more reactions than the toy itself sports outfits — and this figurine in all of its many guises has never been short on wardrobe options. As a flick, Barbie aims to unpack those swirling responses and, yes, play with them. The feature's marketing tagline might be adamant that "if you love Barbie, this movie is for you" and also "if you hate Barbie, this movie is for you", but Robbie adds to it. "It's also a film for people who feel indifferent about Barbie. But when I pitched that to marketing, it didn't really roll off the tongue in the same way."
The Australian Babylon, Amsterdam and The Suicide Squad actor shared her thoughts in Sydney, as did her Maggie's Plan, Jackie and 20th Century Women star-turned-filmmaker helmer Gerwig. In the leadup to the picture's release, Barbie is going global, with a trip Down Under one stop on the feature's promotional tour. Also visiting: Issa Rae and America Ferrera, with the Insecure and Superstore talents popping up on-screen alongside Robbie. Rae plays President Barbie, while Ferrera is Gloria, one of the film's few non-doll characters.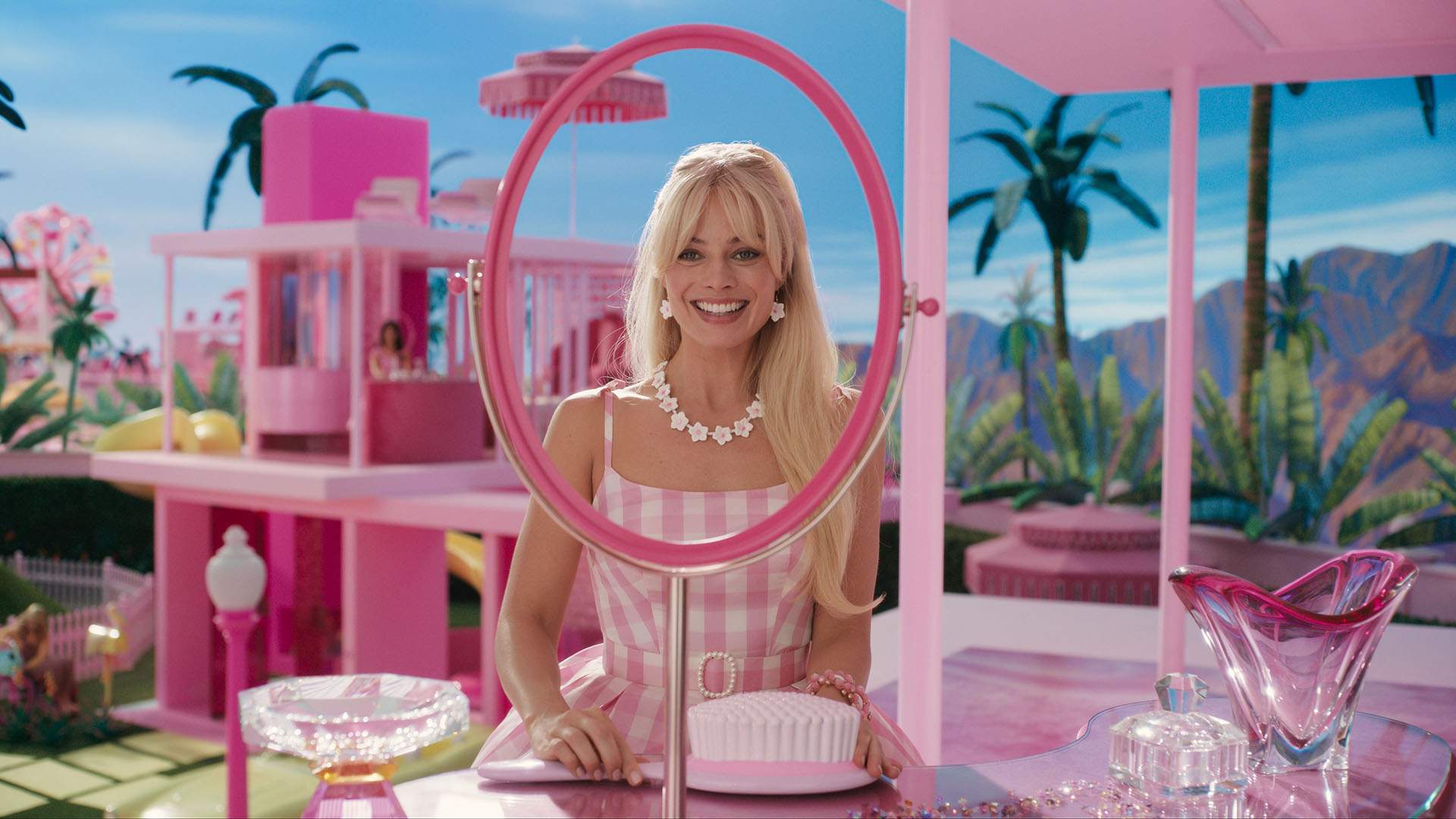 Weeks out from Barbie hitting cinemas, the Gerwig-directed, Robbie-led, Rae- and Ferrera-costarring movie has already achieved a feat that would likely seem unthinkable if any other talents were involved: this is one of 2023's most-anticipated cinema releases. Actually, Barbie scored that status months out — years even, after the Gerwig-and-Robbie pairing was locked in back in 2021. Audiences are eager, but the folks that've been given the chance to bring this Barbie flick to them couldn't be more thrilled, too.
Talking about the film at a beachside Bondi event at Icebergs, where the venue's famous pool even scored a temporary Barbie-themed makeover, the team's enthusiasm is palpable. "It's a movie that I think can really cut across generations and gender," notes Gerwig, who advises that the feature has been made for everyone aged eight to 108. 
Also covered at Gerwig, Robbie, Rae and Ferrera's Australian press conference: making a "wild, bananas Barbie movie", the huge opportunity to play with something so globally recognised, expanding the character, challenging stereotypes, following Wonder Woman's lead and breaking all of the Barbie rules.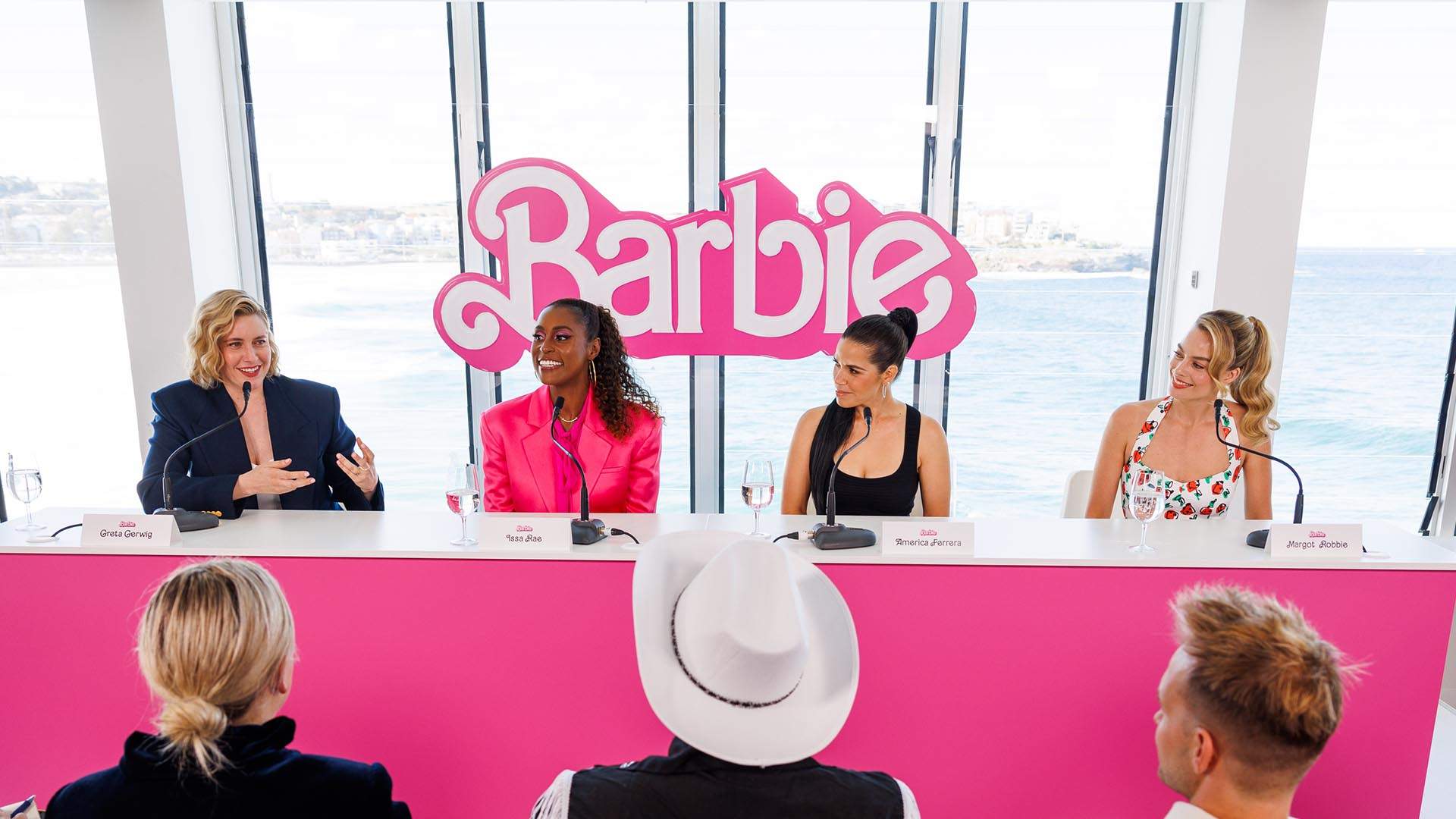 ON HOW IT FEELS NOW THAT BARBIE WILL SOON BE IN CINEMAS
Greta: "At this very moment, just being in this setting and being with all of you — and the beach, and we're in Australia, and all these talented people — I really am feeling like what a spectacular life this is.
It's overwhelming and amazing, and I just feel very grateful that Margot came to me almost four years ago and said 'do you want to you write a Barbie thing?'. And I'm grateful that in my postpartum haze four years ago, I said yes.
It's just been such an extraordinary confluence of so many people coming together who are just outrageous and smart and talented — and that we got to make this wild, bananas Barbie movie is just an extraordinary blessing."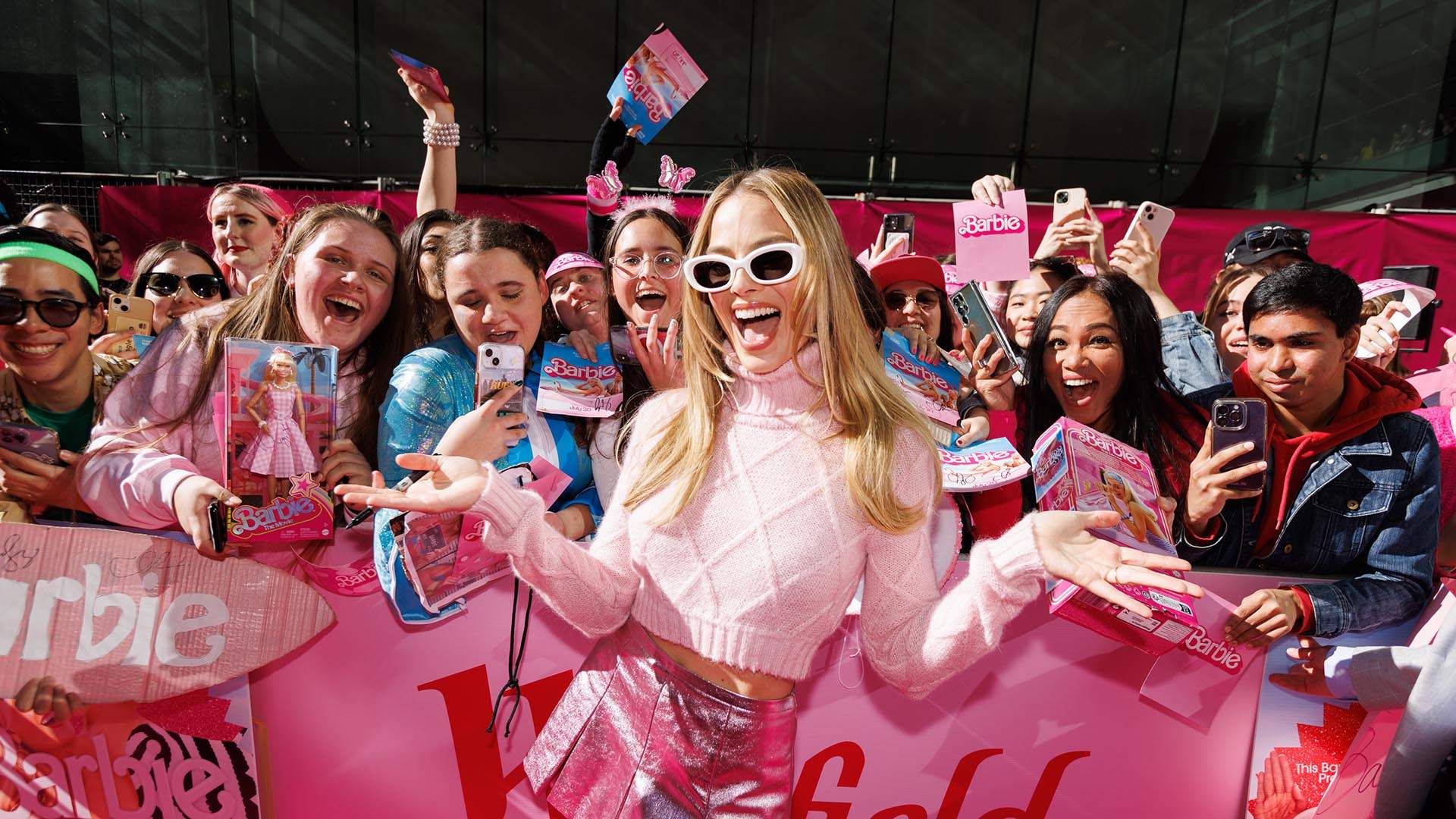 ON WANTING TO MAKE A BARBIE MOVIE IN THE FIRST PLACE
Margot: "I was aware that the Barbie IP was floating around, had gone up and running, and hadn't come to full fruition. So we've been keeping tabs on the property, and when there seemed like there was an opening, we jumped at the opportunity. 
We sat down with the Mattel CEO, Ynon [Kreiz], and that was five years ago, and pitched what we as our production company would want to do with a Barbie movie. And I knew even at that time that I would want to do it with someone like Greta Gerwig. She was the dream writer/director for it.
I didn't know if she was going to say yes to it, but there are very few people in my mind that I want to make a Barbie movie with, Greta being the top of the list — and thank goodness she said yes.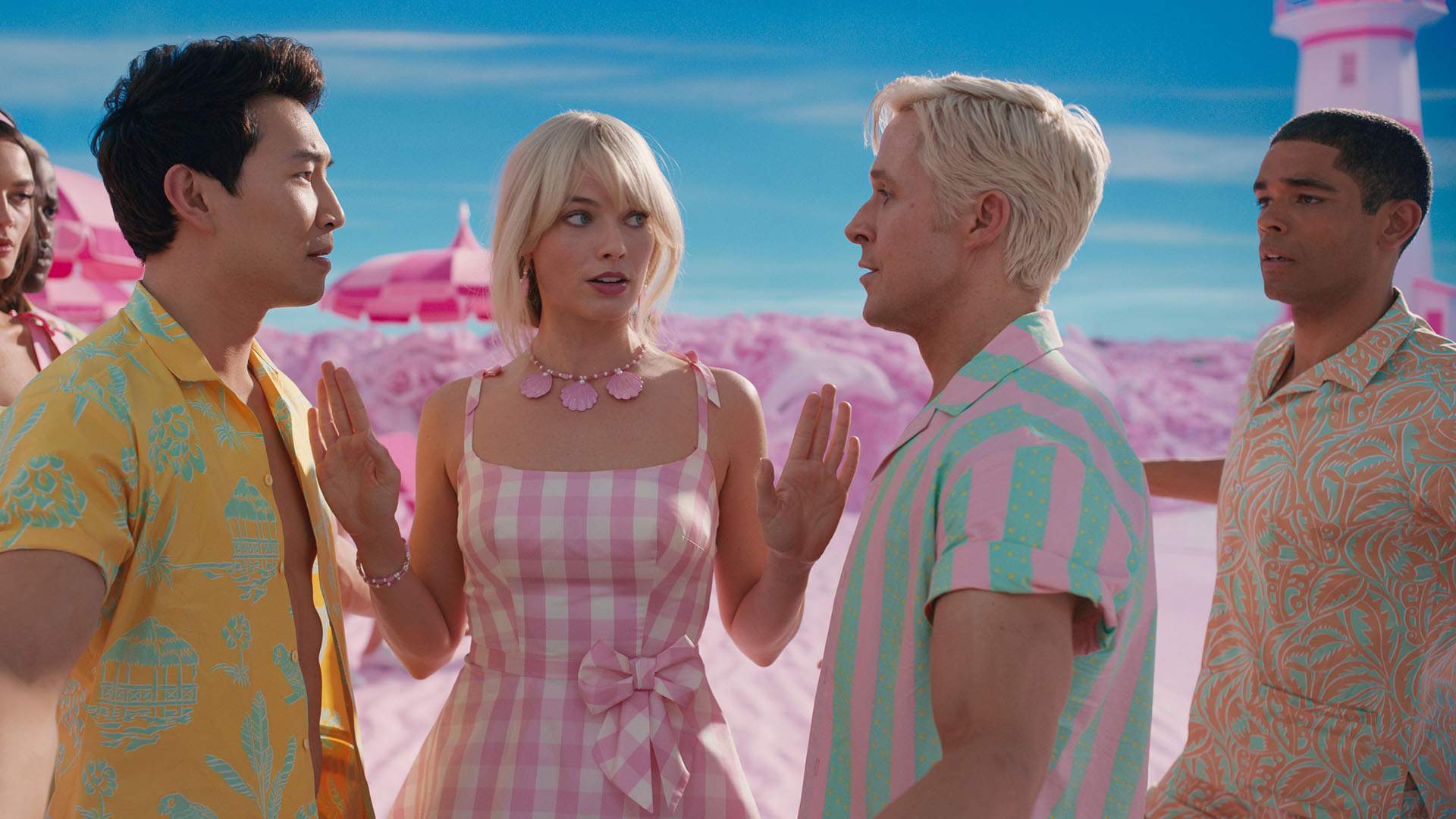 But the reason we went after the property is because it seemed like a very big and exciting and scary opportunity. It's globally recognised — the word itself is globally recognised. And not only that, people have very strong feelings about Barbie in a lot of cases.
So it felt like a really exciting place to start a film, and start with the audience, where they already feel a certain way — perhaps that, at the very least, they have associated childhood memories with it. And it seemed like we could do something special with it."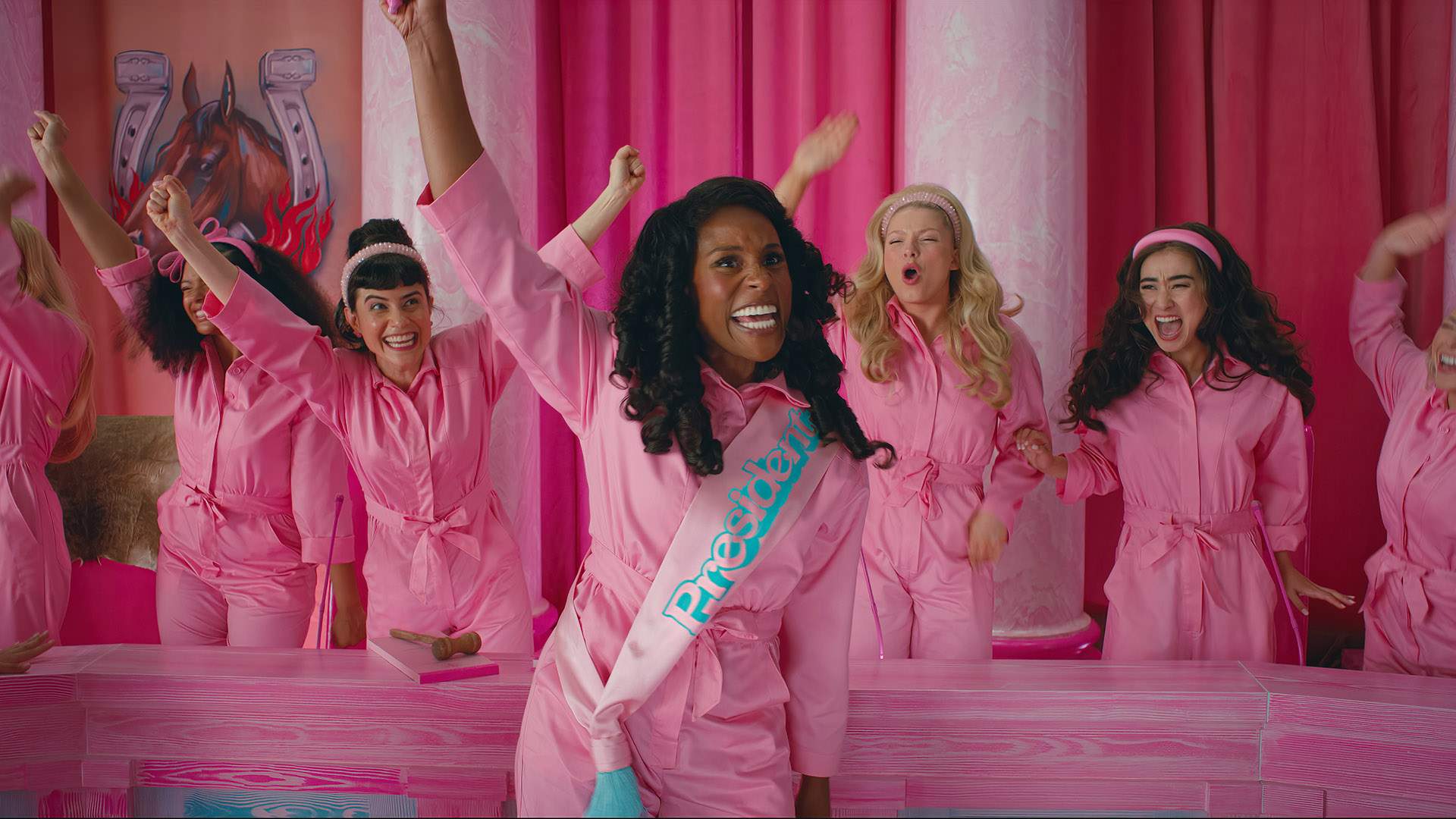 ON BEING A PART OF BARBIE'S ON-SCREEN WORLD
Issa: "It was spectacular. Greta approached me and, just in our interview-slash-meeting, told me that she envisioned a world, a Barbie world, where I was President. I was super flattered by that, and also questioned her taste in political leaders. 
But it's a world that is perfect and beautiful — and seeing her brilliant writing, and the cast attached, it was a no brainer for me. So I was just honoured to to play in the world."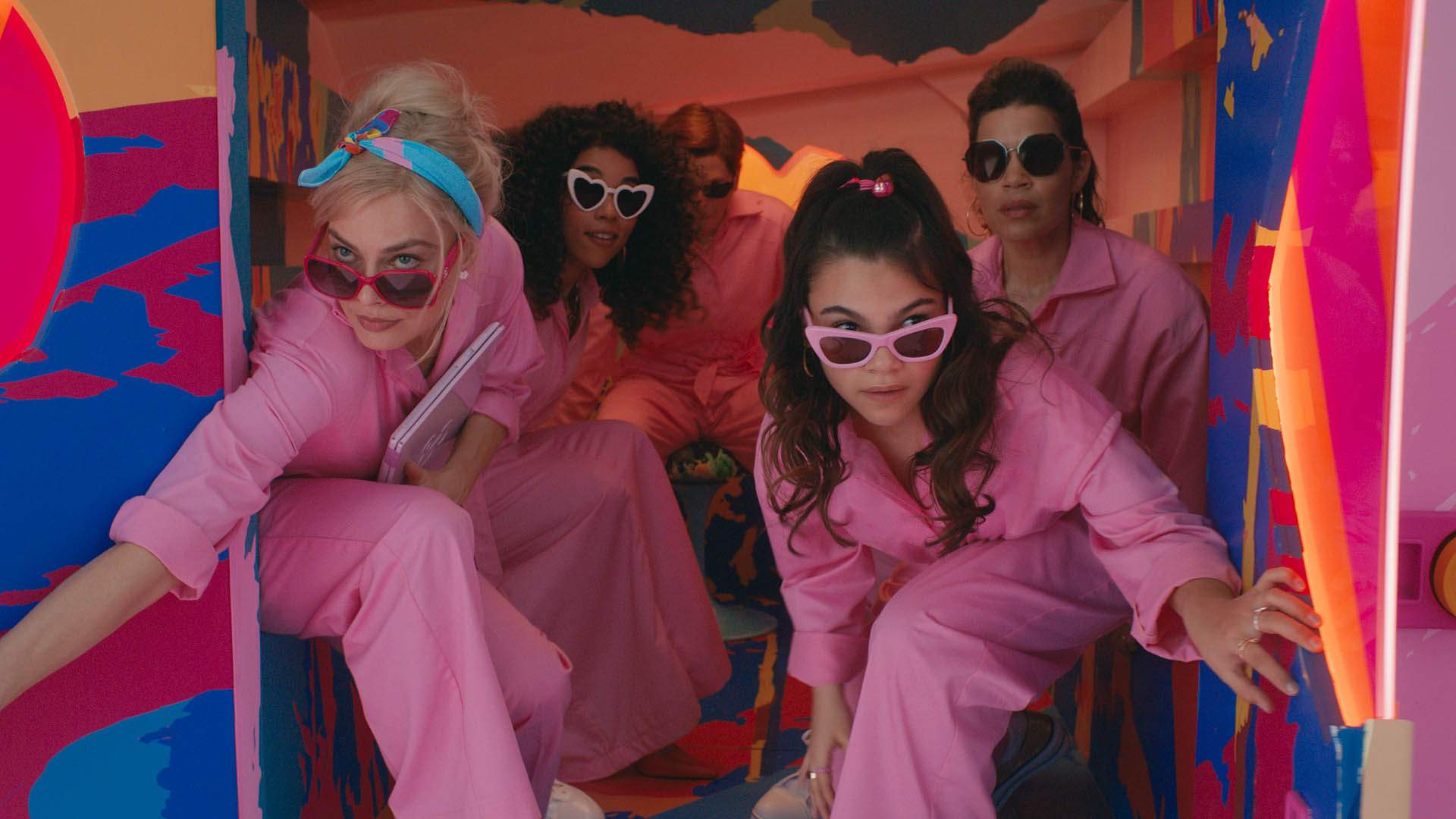 America: "It was Margot and Greta's involvement that made me interested in what the script was. It was irresistible to be invited to — to take a peek into the world that these two incredibly talented and intelligent, respected women in our fields were going to do with Barbie.
I never imagined myself in a Barbie movie, and I just opened the script and I was laughing on page one and then I was crying — and then I was laughing and crying. I had so many feelings and, truly, my first thought was 'are they even going to let Greta make this?'.
I did not go into it feeling invested in Barbie — I didn't grow up playing with Barbies, I didn't feel represented in the world of Barbie — but Greta and Noah's brilliance created a world that made it relevant to me. And it is really exciting to get to be a part of a moment that is expanding such a dominant, influential female iconic character in our global culture, to include more of us. And also to include people with perspectives that aren't necessarily positive and kind toward the very long legacy and history that Barbie has."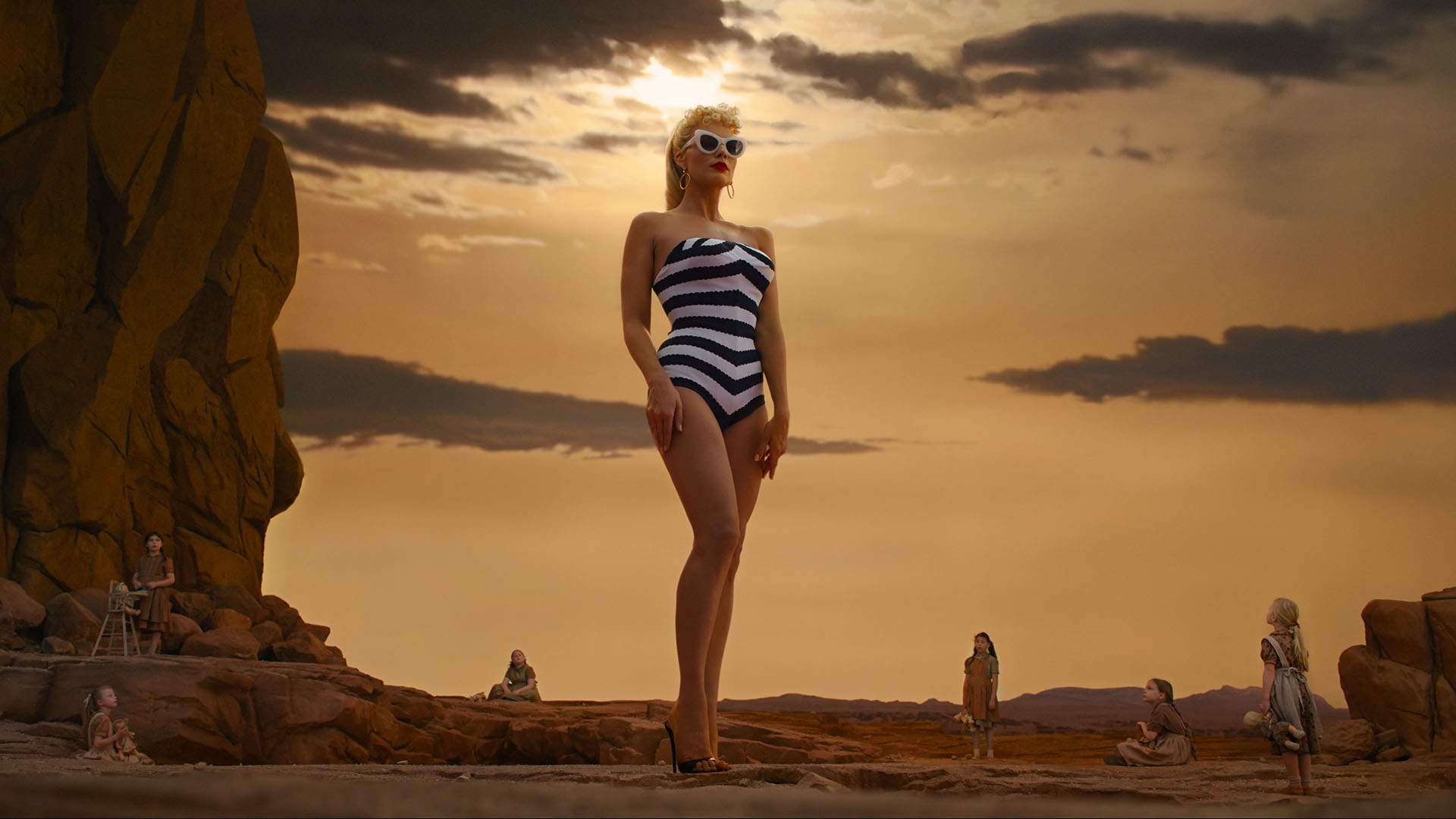 ON TACKLING A CHARACTER WITH SUCH HISTORY — AND BREAKING ALL THE BARBIE RULES
Greta: "I grew up with a mum who didn't love Barbie, which only made me more interested in Barbie. So I had a lot of hand-me-down Barbies — a lot of Barbies who were Kate McKinnon's version, like their clothes were all on backward. That Barbie is very close to my heart. 
When we signed on to write it and I went to the Mattel headquarters, they opened up all the archives and took me through everything from 1959 till now, and the designers and the people who work there were just really fun to talk to and really interesting.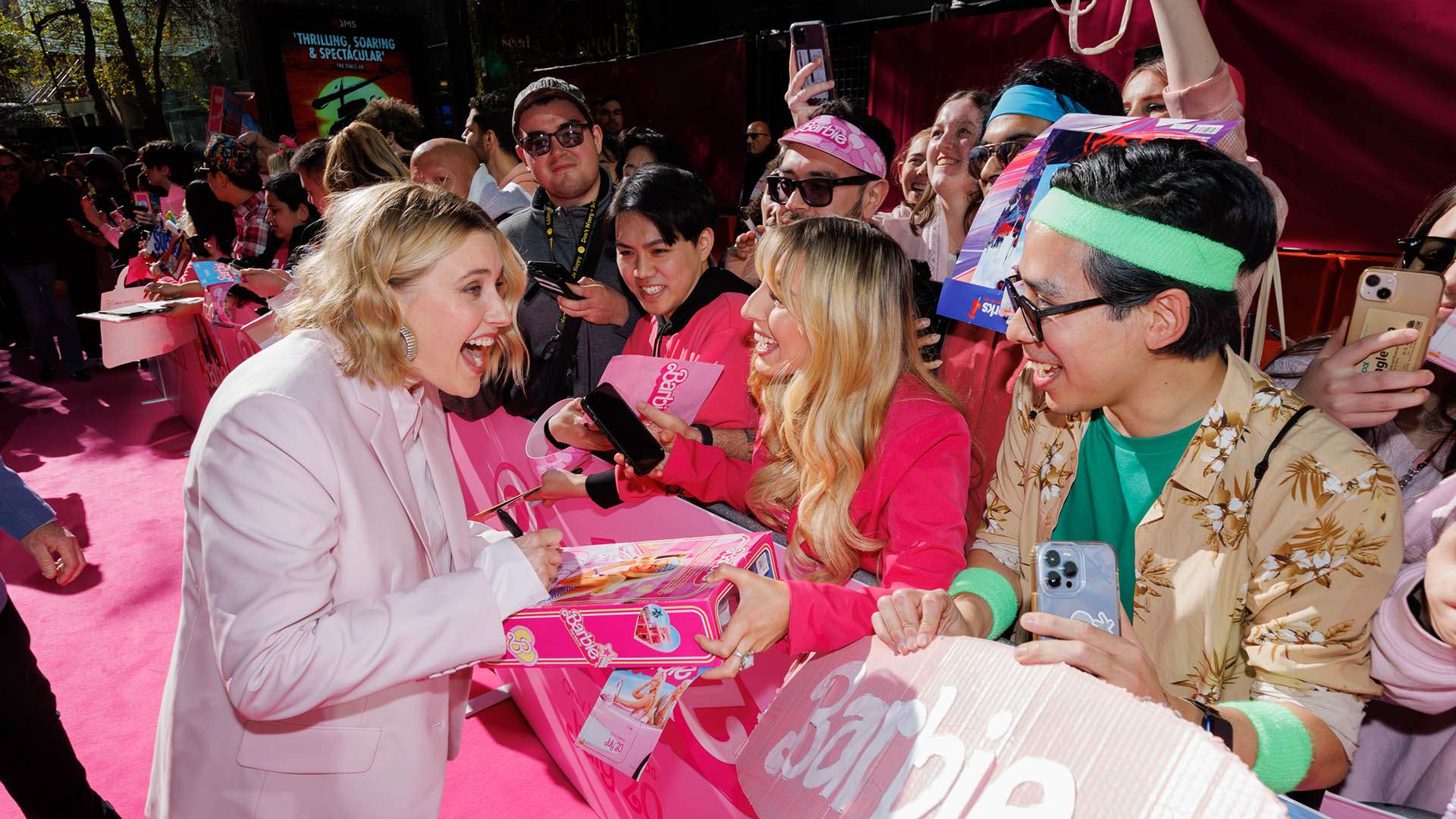 But I would say that actually what we we did is, if there were rules, I think we broke all of them. That was part of it, in a way: 'tell me what your sacred cows are and I will do something naughty with it'. 
Margot, as a producer, was so instrumental in the whole process of just saying 'I want to make this. I want to make her version of this movie, her vision and and really protect it'.
But yeah, if anything, it was an introduction to all the rules so they could be broken."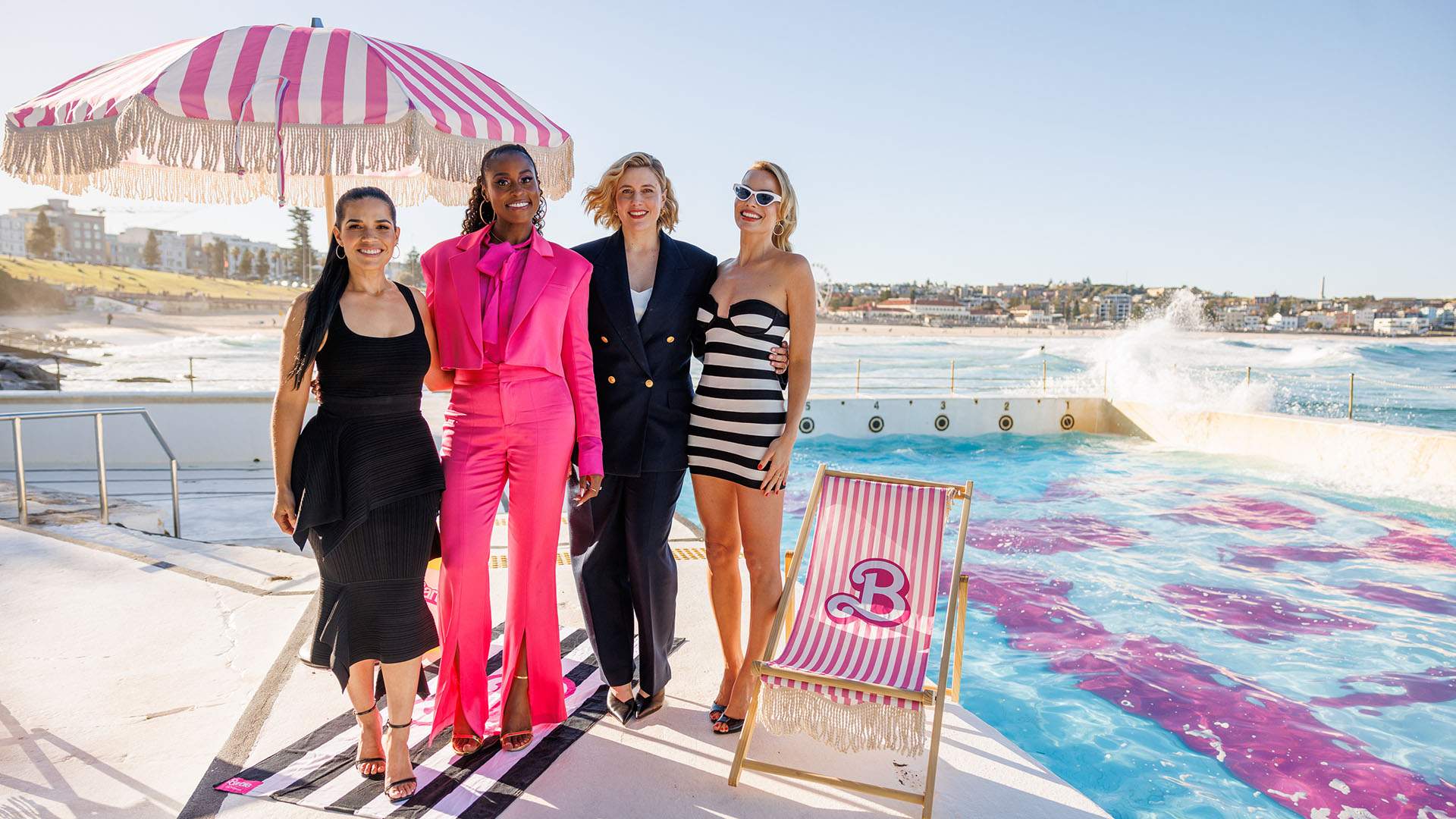 America: "I remember when Greta and I first started speaking, she gave me a list of movies to watch to get in the vibe and the feel and the tone, and actually one of the movies I watched was a documentary called Tiny Shoulders about the expansion of the brand. I learned so much watching that.
I did know a little, but through the making of this movie and the little bits of research that are either in the movie or that you caught researching it, it's really phenomenal to get a sense of how long the Barbie legacy has been — and how there have been times in the legacy where she was a revolution, and other times where she was behind her times and she needed to catch up.
Just the mere fact that she was the first doll a girl could play with that wasn't a baby doll is something that I didn't really ever know. So there was there was an appreciation right from the start of how long her legacy is and how varied her place in our culture has been."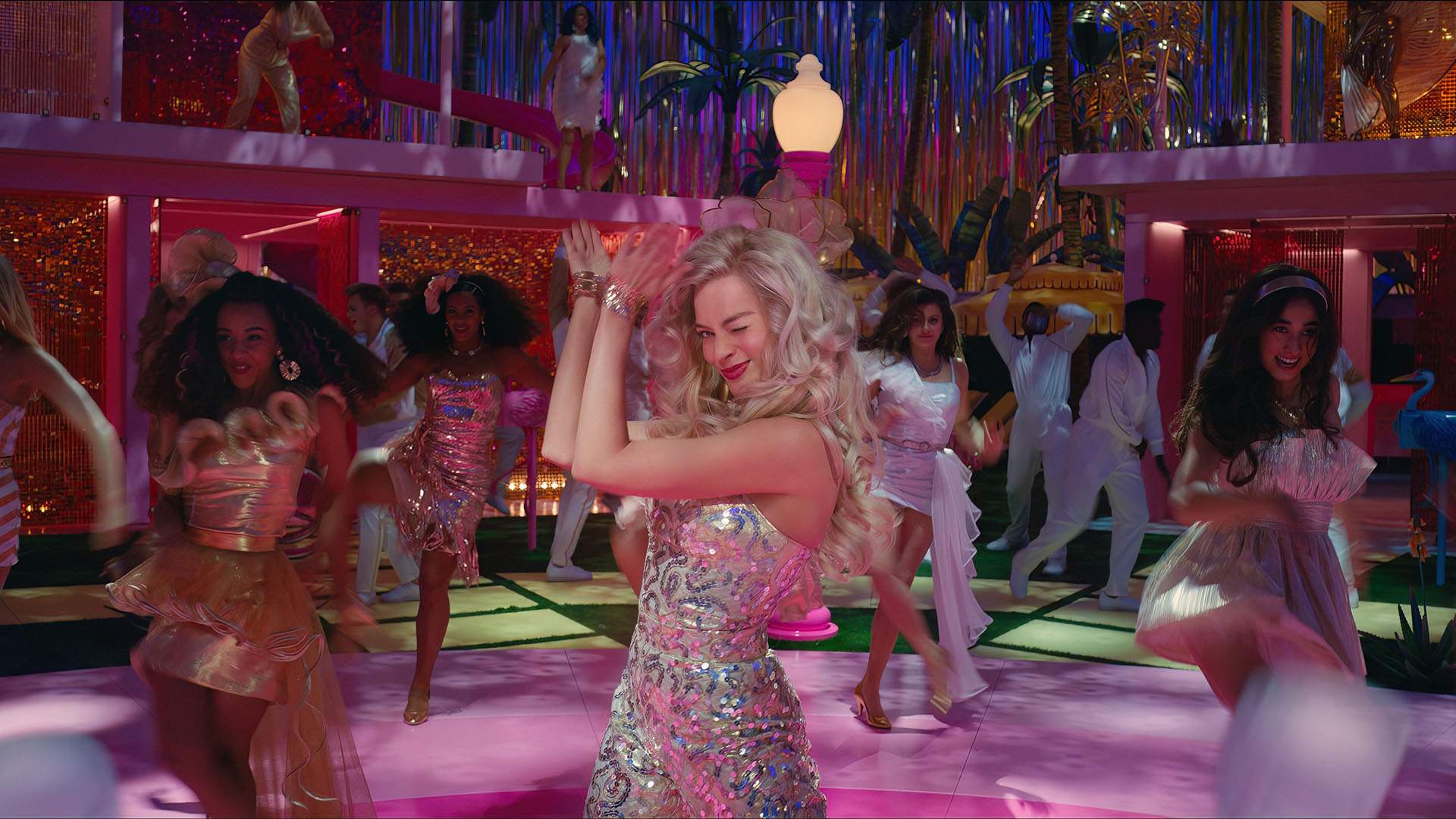 ON CHALLENGING THE BARBIE STEREOTYPE
Margot: "I definitely didn't want to portray Barbie as being vapid in any way. The thing about our how our story is constructed is that Barbie can be anything — Barbie can be president, Barbie can be a Nobel Prize-winner, you see all this stuff at the beginning of the movie that sets up how incredibly intelligent Barbie is. 
But at the same time, she hasn't been exposed to so many of the concepts that she's going to be exposed to in the real world. So it was a fine line between playing naivety without it coming across as unintelligent, because I didn't want it to seem ditsy— and that's just not interesting to play. It's not interesting to watch, either.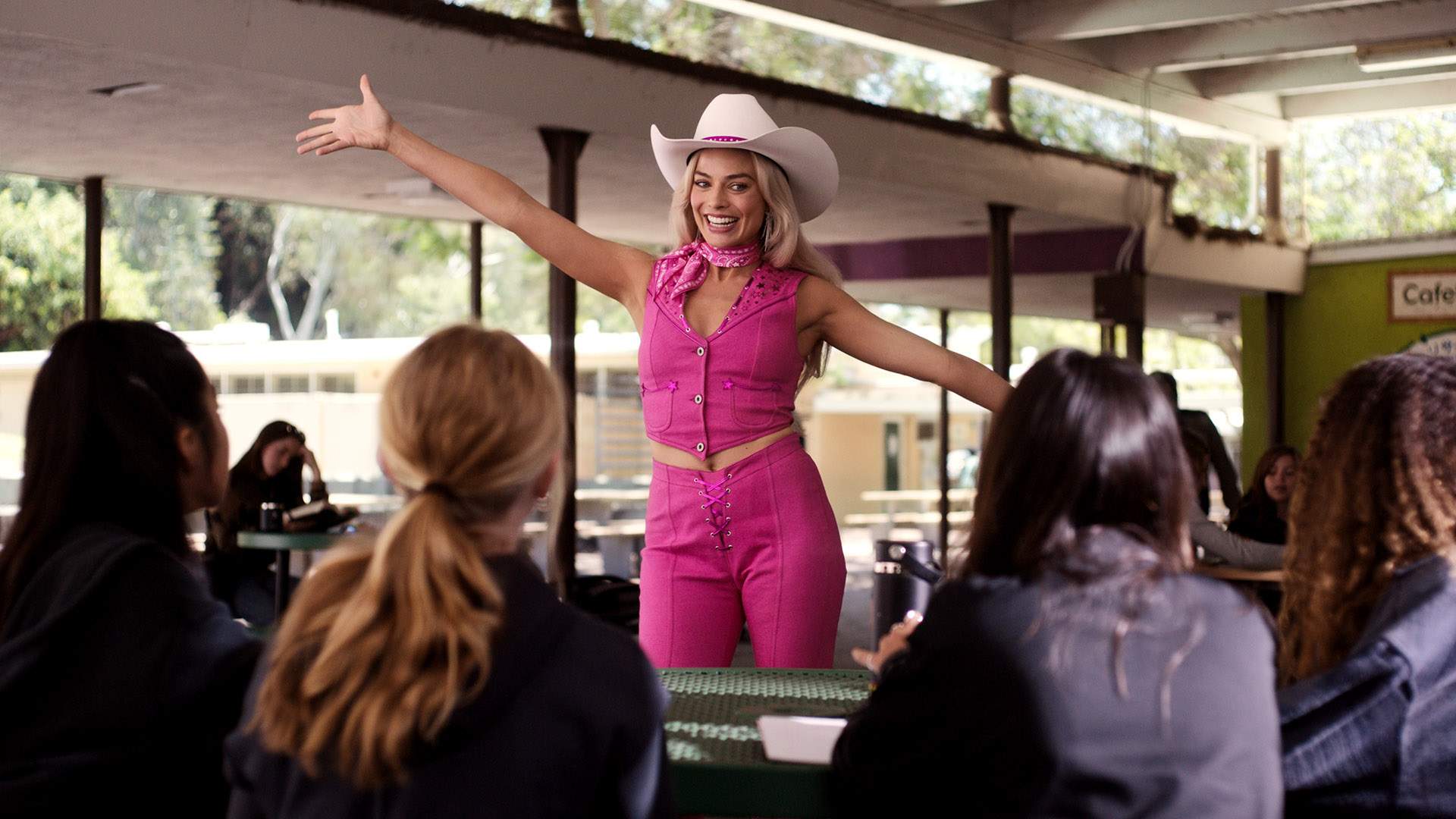 There are times in the movie where we lean into stereotypes — we literally call my Barbie 'stereotypical Barbie' — so we're very much leaning into some stereotypes so that we can, in a way of being self-aware, play up the comedy, and also have a deeper conversation about some sort of issue. 
But then there are other times where you're like 'okay, if we play up that particular stereotype, it's going to be boring for people for the hour and 40 minutes that they're watching this movie'.
It was an interesting challenge to find 'okay, what how do we portray the fact that she hasn't been exposed to certain things that she's going to learn along the way, but it doesn't mean that she's not intelligent?'."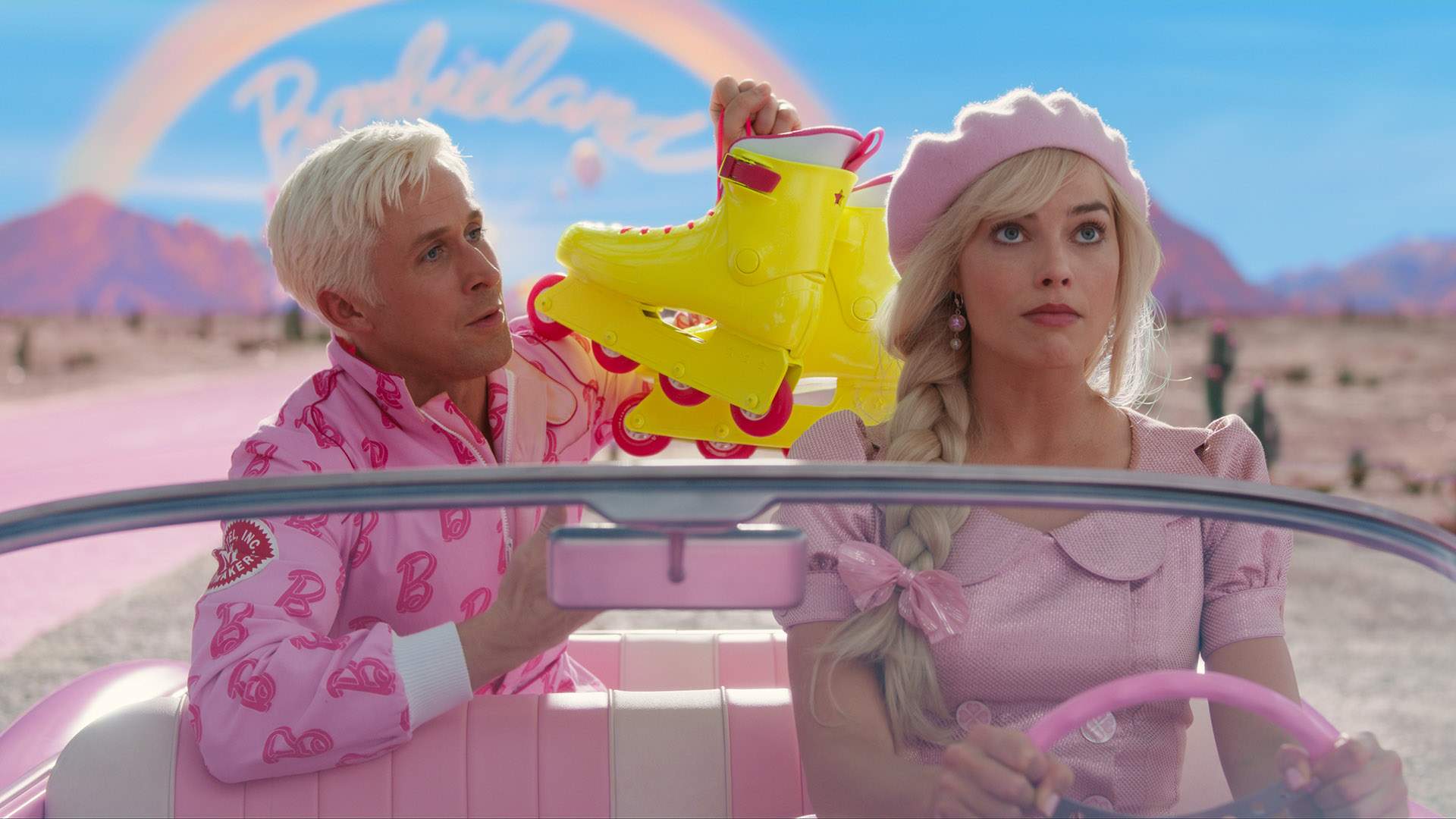 ON GETTING HELP FROM WONDER WOMAN — AND PASSING THAT HELP ON
Margot: "Obviously I want the movie to do well because we all worked so hard and we love it so much. But I think it is important when a movie like this does do well — like, if Wonder Woman hadn't done what Wonder Woman had done, I don't know if people would have given us the budget we got to. 
And if this does well, then the next person who wants to make [something female-led]. It's so important."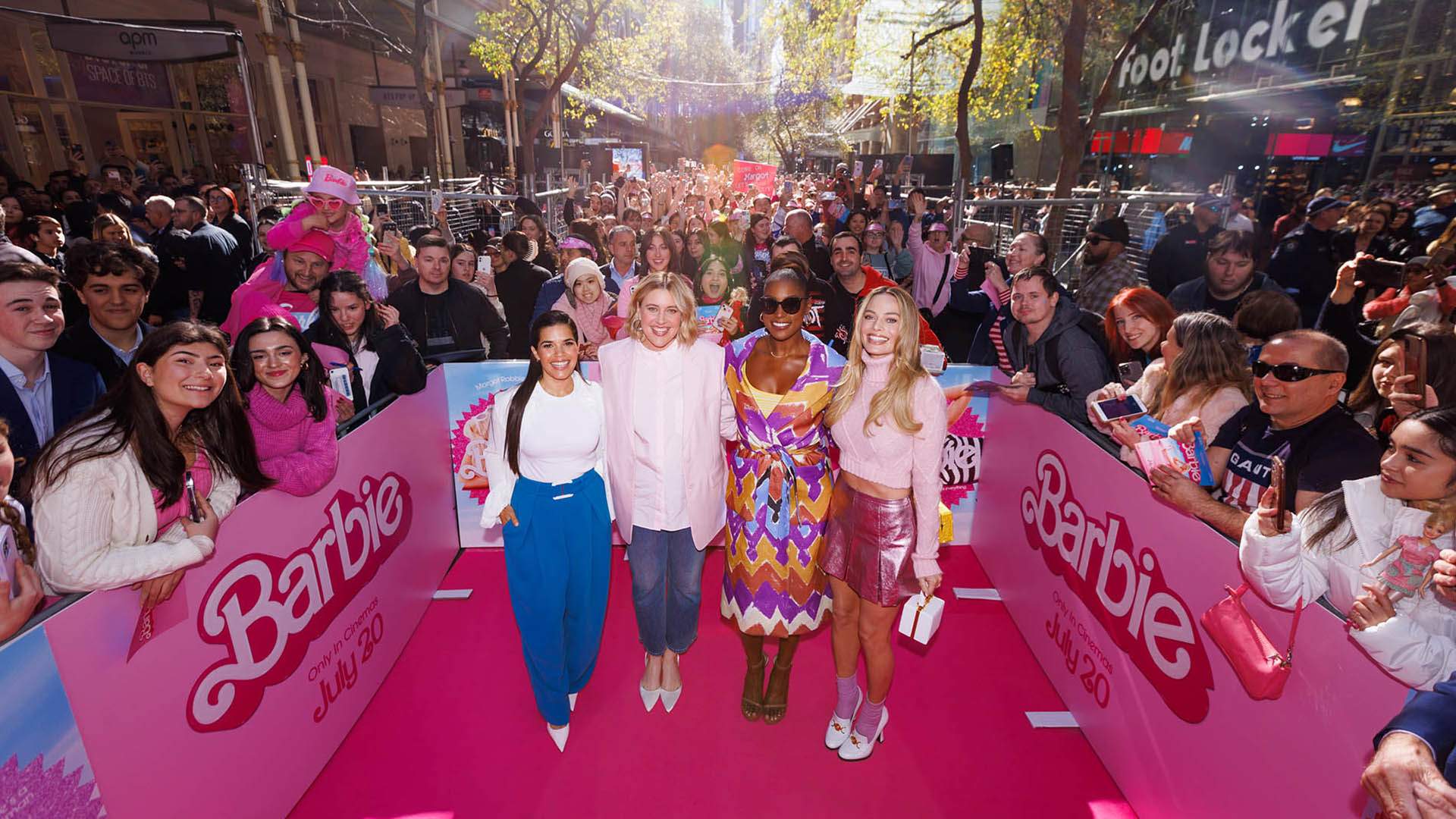 Greta: "We were just saying this the other day. I think all the time, I was like 'I'm so grateful that Patty Jenkins made Wonder Woman'. And yeah, whoever comes next, it will be..."
Margot: "I remember when they were trying to come up with comps [comparable films] for this movie, and there's not that many. And it's important to have them. It makes a difference on the business side of things to have those comps, and have the proof in the pudding that they've made money and done well.
Hopefully we can be an extra stepping stone for the next thing."
Check out the trailer for Barbie below:
Barbie releases in cinemas Down Under on July 20.
Images: Barbie press tour photography by Caroline McCredie for Warner Bros/NBC Universal. Barbie film stills via Warner Bros.
Concrete Playground Trips
Book unique getaways and adventures dreamed up by our editors