Thoughtful, Comical and Complex All At Once, 'Ramy' Just Keeps Getting Better and Better
Created by and starring Ramy Youssef, the dramedy keeps challenging itself in its third season, which is streaming in full on Stan.
In the dramedy that bears his name, which streams in Australia via Stan, Ramy Youssef is a quintuple threat. The standup comic and Mr Robot and Don't Worry, He Won't Get Far on Foot actor created Ramy. He plays the eponymous Ramy. He also executive produces the series and, across all three seasons to-date, he frequently writes and directs. It's a show about a Queens-born first-generation American Muslim raised in New Jersey to Egyptian parents, too, as Youssef himself is. Indeed, there's no doubting that Ramy springs from a personal place, a feeling that echoes in every one of its 30 episodes so far.
There's a difference between bringing your own exact existence to the screen and conveying the truth behind your experiences, however. Ramy falls into the second category. As the series charts its titular figure's struggles, specifically as his faith conflicts with his lifestyle, it doesn't pretend for a second that its two Ramys — Youssef off-screen, Hassan on-screen — are one and the same. Instead, it proves deeply steeped in the lived reality of feeling torn between two cultures, and so specific in the details that stem from that fact, while also universal and relatable in its emotions and insights. That's been the case since Ramy's first Golden Globe-winning season in 2019, and none of the above changes in the newly released third batch of episodes, which rank among the show's finest moments yet.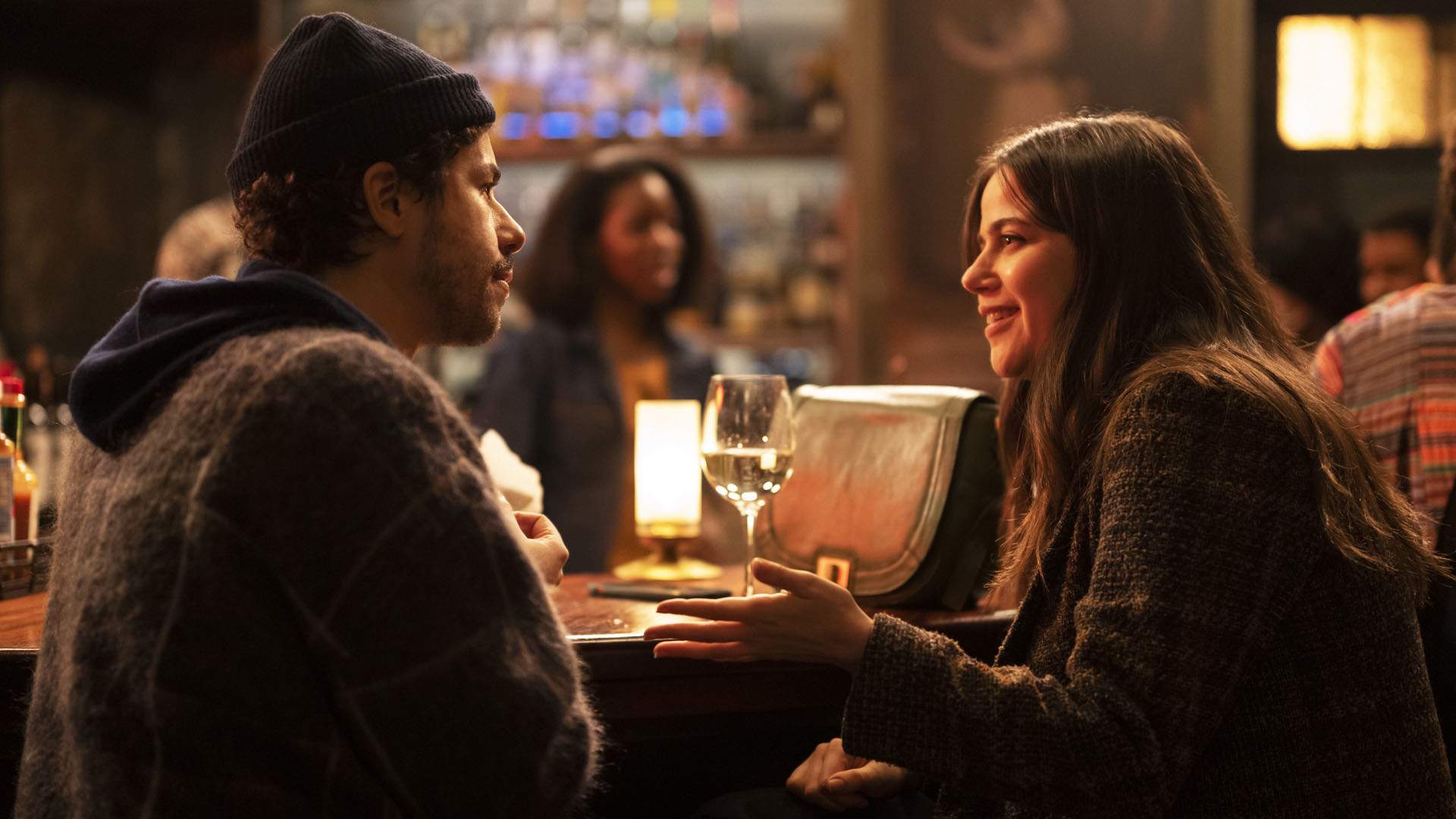 In this ten-episode latest run, the lives of Ramy and his loved ones are rarely blessed with fine moments, no matter how eagerly and desperately they seek them. Youssef's on-screen alter-ego keeps threatening his own heart, mind and soul with his choices, and being disappointed with the outcome. Season two ended with a brief marriage to Zainab (MaameYaa Boafo, The Mysterious Benedict Society), the daughter of Sheikh Malik (Mahershala Ali, Swan Song). With one lustful bad decision, Ramy blew up his personal and religious connections, leaving him alone in a car with only an incarcerated pal's dog for company in its last scene. A year has passed on-screen now, but the fallout still lingers because nothing is easy to escape in this series.
Zainab won't talk to Ramy, but there's a cash payout that needs settling for breaking their marriage contract. Accordingly, Ramy has thrown himself into making his Uncle Naseem's (Laith Nakli, Ms Marvel) diamond dealership a success — as a distraction, and to take care of his debt — and, as the season continues, he branches out on his own with Jewish friend Michael (Michael Chernus, Severance) and his Israeli-syndicate backers. He now has money, as well as his own place. Soon, he has his own jewellery business, and the boost to his ego that its triumph brings. But none of this herald's happiness, or comfort, or the ability to truly work out who he wants to be as he still tussles with balancing his beliefs with impulses, and overcoming his selfishness in general.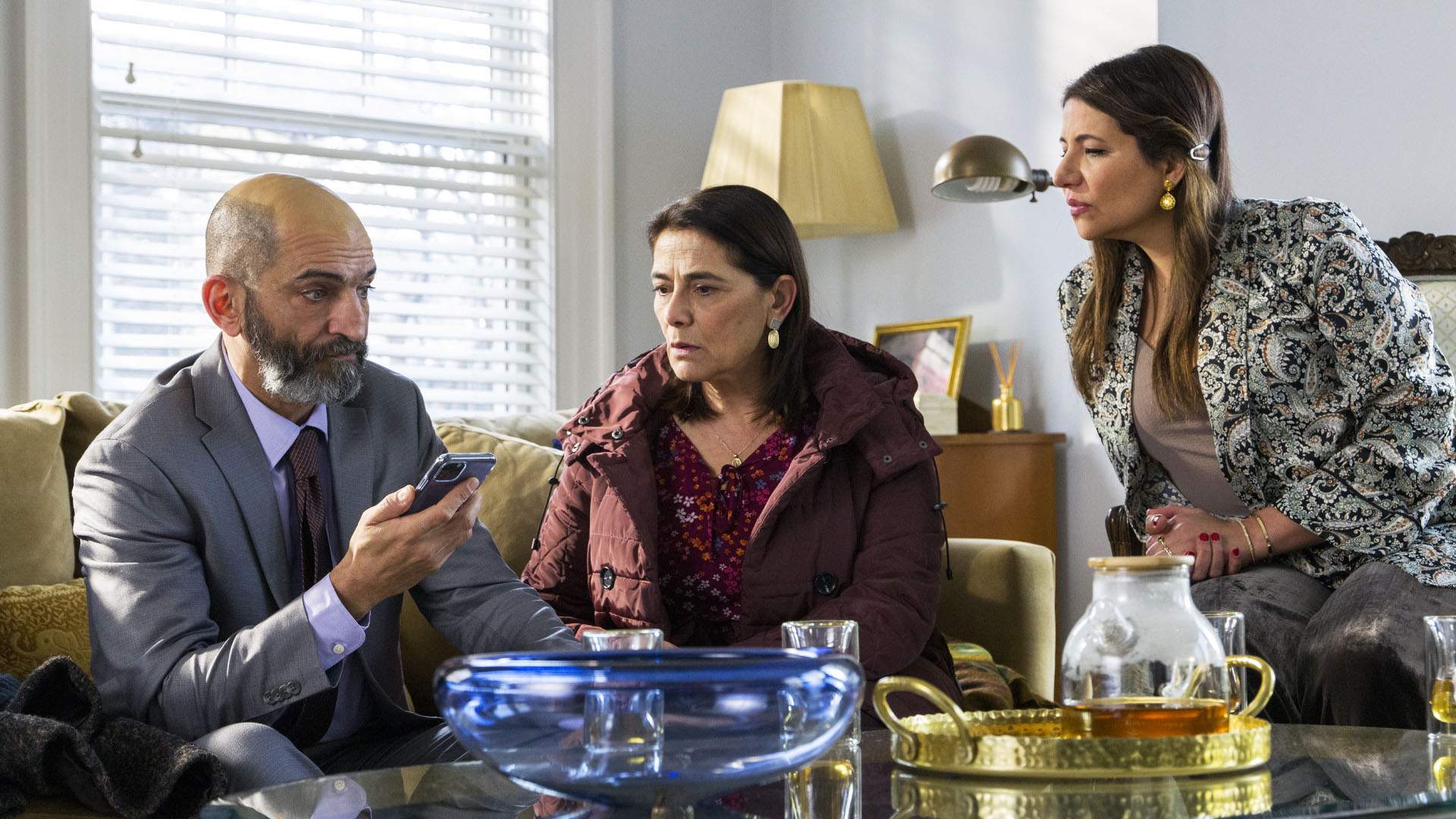 It's easy to think of Uncut Gems while watching Ramy stake his sense of self on the money and hustle of the jewellery game, but that isn't the only Safdie brothers film that springs to mind in season three. Youssef doesn't sport bleached hair as Robert Pattinson did in Good Time, but he has a similarly careening vibe — and the same propensity to always put himself first, usually by making the worst move he can, while thinking he's helping others. In the new season's Ramy-focused instalments, the show sports the same feverish energy, too; there's no heists here, but that's the engrained mood. Actually, is Ramy heisting himself all along? He thinks he can bluff his way to contentment by getting big in the jewellery game and boosting his bank balance, but he's just as conflicted in this run of episodes as he's always been.
One of Ramy's strengths has always been its willingness to see its protagonist, his flaws and poor choices with clear eyes, while remaining empathetic to his attempts to honour his faith — even as he makes such terrible decisions. Also one of the series' highlights: that it isn't simply about Ramy, with full episodes surveying his family and friends' lives as they grapple with their own woes. For his sister Dena (May Calamawy, Moon Knight), striving hard to take the bar exam isn't paying off, especially when her parents Maysa (Hiam Abbass, Succession) and Farouk (Amr Waked, Wonder Woman 1984) are open about how differently they see her and her future to Ramy's — and she's reassessing not only her dreams, but what's behind them. That's one of the third season's big themes, with a question bubbling up again and again: are the lives that the Hassans have been working towards truly what they want, and what'll bring them emotional, physical, psychological and spiritual fulfilment?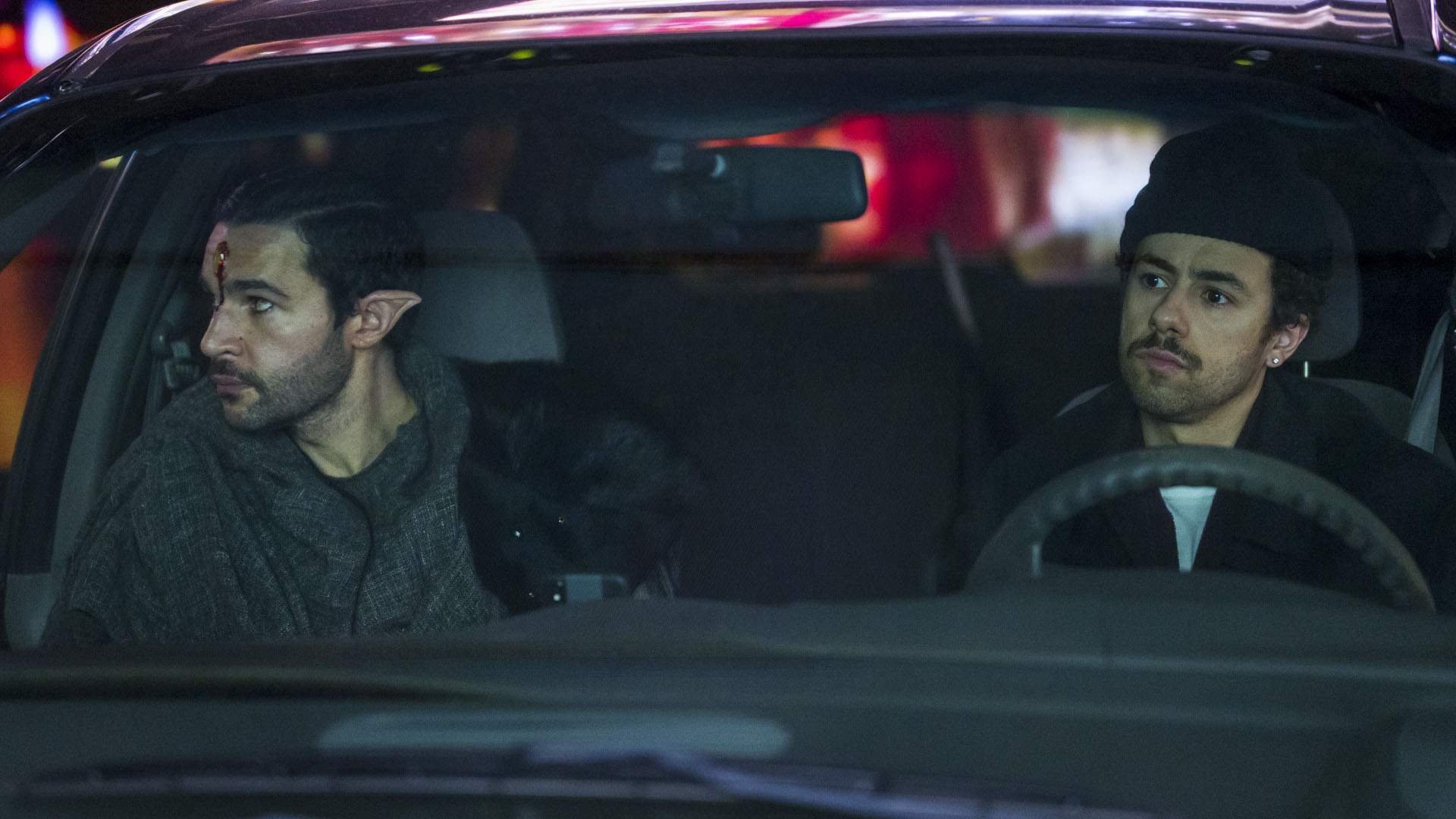 That query ripples with an immense sense of melancholy with the elder Hassans, who are adjusting to Farouk being out of work, a bad financial investment that might mean they have to sell the family home and decades of feeling like they're treading water. And, it informs the subplot with Naseem, who is visibly hurt by Ramy leaving him behind, and also frantic about potentially being outed when one of his app-driven hookups turns out to be friends with Dena. Storylines involving Ramy's friends Steve (Steve Way, Nepotism), Ahmed (Dave Merheje, Mr D) and Mo (Mohammed Amer, Mo) are all guided by a similar train of thought, thoughtfully so. Season three serves up character study after character study, and with humour and insight in tandem, including laughs that echo because sometimes that's the only way to cope with life's chaos.
Three seasons in, the fact that Ramy boasts one of the best casts on TV isn't new news. That said, an appearance by Bella Hadid as Steve's new The Office-worshipping girlfriend plays awkwardly, but James Badge Dale's (The Empty Man) bit part as televangelical-style Muslim convert is a cringe-inducing scene-stealer — as is Christopher Abbott's (On the Count of Three) efforts as one of Ramy's wealthy customers. No matter who pops up around them, though, the show's core group of actors keep turning in standout work. That Ramy keeps remaining a stunningly perceptive and engaging exploration of the battle to remain true to oneself — and one's hopes, dreams and religion — is firmly a communal effort. That it's a rich, authentic, poignant and devastatingly potent comedy that just keeps getting better and diving deeper is as well.
Check out the trailer for Ramy season three below:
Ramy streams via Stan.
Concrete Playground Trips
Book unique getaways and adventures dreamed up by our editors