Supremely Well-Cast Spy Thriller 'Secret Invasion' Finally Gives Samuel L Jackson the Marvel Spotlight
Olivia Colman, Ben Mendelsohn, Emilia Clarke and Kingsley Ben-Adir also leave an imprint in the MCU's latest small-screen series.
"I've had it with these Marvel tales without Nick Fury as the lead" isn't something that Samuel L Jackson has publicly uttered, with or without Snakes on a Plane-style expletives, but viewers might've thought it over the past 15 years. The character that masterminded the Avengers Initiative initially appeared in 2008's very-first Marvel Cinematic Universe movie. When Guardians of the Galaxy Vol. 3 reached cinemas earlier in 2023, the franchise hit 32 cinema outings to-date, many with Fury playing a part. And yet, none have had his name in their moniker. That remains the case now, and on the small screen as well, where the MCU has also been spreading its exploits. Secret Invasion is still exactly what Marvel has needed for over a decade, however: a Fury-centric story.
Announced back in 2020, and arriving on Disney+ from Wednesday, June 21, this six-part miniseries has clearly been a long time coming. As hit and miss as it is so many years and titles in, and no matter whether it's unleashing superhero antics in picture palaces or at home, the MCU hasn't lacked highlights — Black Panther remains astonishing, Thor: Ragnarok is a comic wonder and Moon Knight brims with intrigue, for instance — but it's been doing itself a disservice by using Jackson as a supporting player. He's a post-credits scene mainstay. He's the saga's most familiar face, and a Marvel movie didn't feel like a true Marvel movie for quite the spell if he didn't pop up. He had more to do in Captain Marvel, which Secret Invasion uses as its key MCU touchstone. He's such a presence in Marvel's first small-screen series for 2023, though, that the last 15 years seem like a missed opportunity.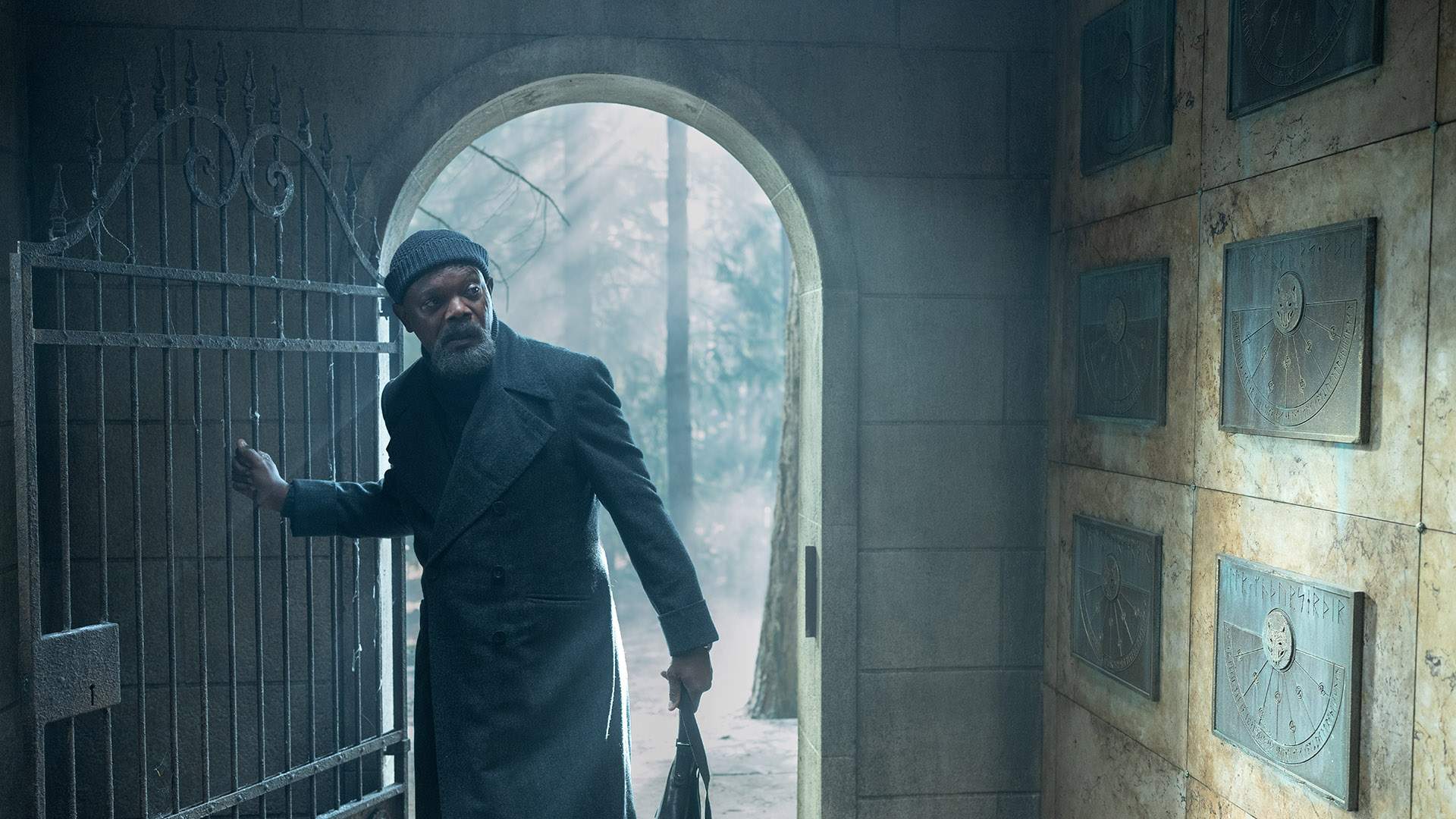 Perhaps Disney realises that, too; Secret Invasion's first two episodes feature laments aplenty about Fury's absence. Within the ever-sprawling MCU's interconnected narrative, he's been AWOL lately for two reasons: The Blip, aka Avengers: Infinity War's consequential finger-snapping; and a stint since working in space, which'll get more attention when The Marvels drops on the silver screen in November 2023. Extraterrestrial race the Skrulls has noticed Fury's departure keenly, after he promised to help them find their own planet in Captain Marvel but hasn't followed through so far. Cue two factions of the shapeshifting refugees in Secret Invasion: those still waiting and others now willing to fight to take earth as their own instead. Cue far more Skrulls on Marvel's main base than humans, including Fury, know about as well.
On the page, Secret Invasion was a crossover storyline, filtering through its own comic-book series plus other tie-ins, and involving many of the caped crusaders that've reached screens in recent decades (and not just in the MCU). When your adversary can ape anyone's face, even the most famous figures can be impersonated — and were. That isn't the spin that Mr Robot alum Kyle Bradstreet has given the scenario for Disney+, with the show's creator focusing on espionage, and the political ramifications, over faux superheroes. As helmed by The Calling's Ali Selim, Secret Invasion is a Cold War-esque, John le Carré-influenced spy thriller. Inciting conflict between Russia and the US is one of the rebel Skrulls' key aims, after all — and thanks to Berlin Station and The Looming Tower, respectively, Bradstreet and Selim know their chosen genre well.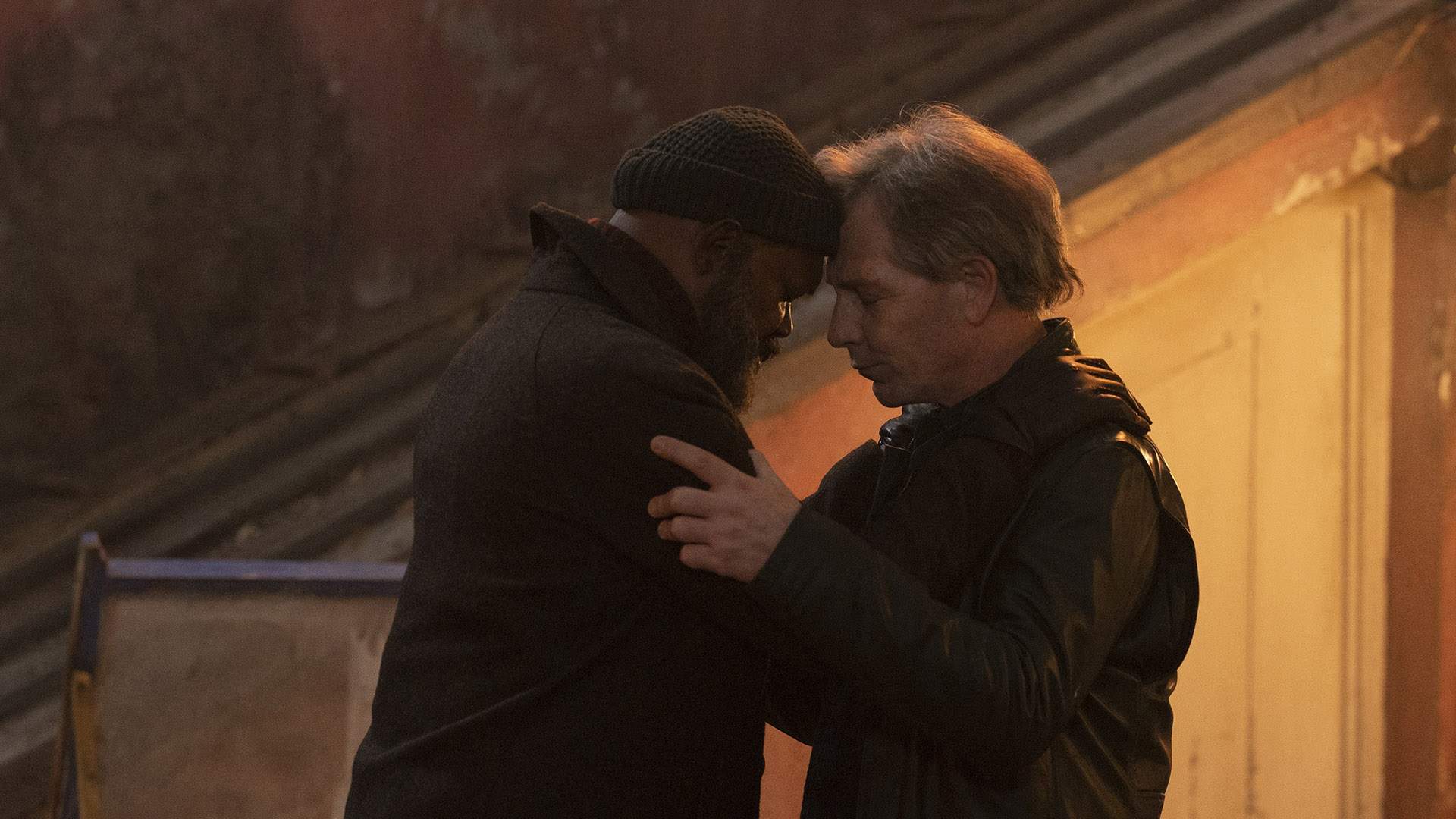 Marvel does adore picking a style and asking "what if the MCU did it?". Even just on Disney+, WandaVision riffed on family sitcoms, Hawkeye toyed with Christmas flicks, Ms Marvel went all in on coming-of-age narratives and She-Hulk: Attorney at Law opted for a case-of-the-week lawyer setup. Cloak-and-dagger activities aren't new to the saga — see: Captain America: The Winter Soldier, The Falcon and the Winter Soldier and Black Widow — but, without the dark comedy, Secret Invasion is almost in Slow Horses mode. Again and again, Fury is told that he's no longer in his prime. Among those with such harsh words: James 'Rhodey' Rhodes (Don Cheadle, White Noise), who now works for US President Ritson (Dermot Mulroney, Scream VI). And, although MI6's Sonya Falsworth (Olivia Colman, Empire of Light) is an old friend, she's skeptical that Fury still has what it takes.
In the veteran's corner is the trusty Maria Hill (Cobie Smulders, How I Met Your Mother), plus his old Skrull pal Talos (Ben Mendelsohn, Cyrano). Working out of an old nuclear power plant and planning a dirty-bomb attack, insurrectionist leader Gravik (Kingsley Ben-Adir, One Night in Miami) sides with the naysayers, while fellow revolutionary G'iah (Emilia Clarke, Last Christmas) is caught in the middle. Of course, in any spy story, allegiances are never simple or straightforward — and, along with its serious mood, ample talk of global threats, dripping tension and paranoia, coded messages, stolen weapons, clandestine meetings, surprise reveals and rampant conspiracies, Secret Invasion leans heartily into that espionage-genre staple.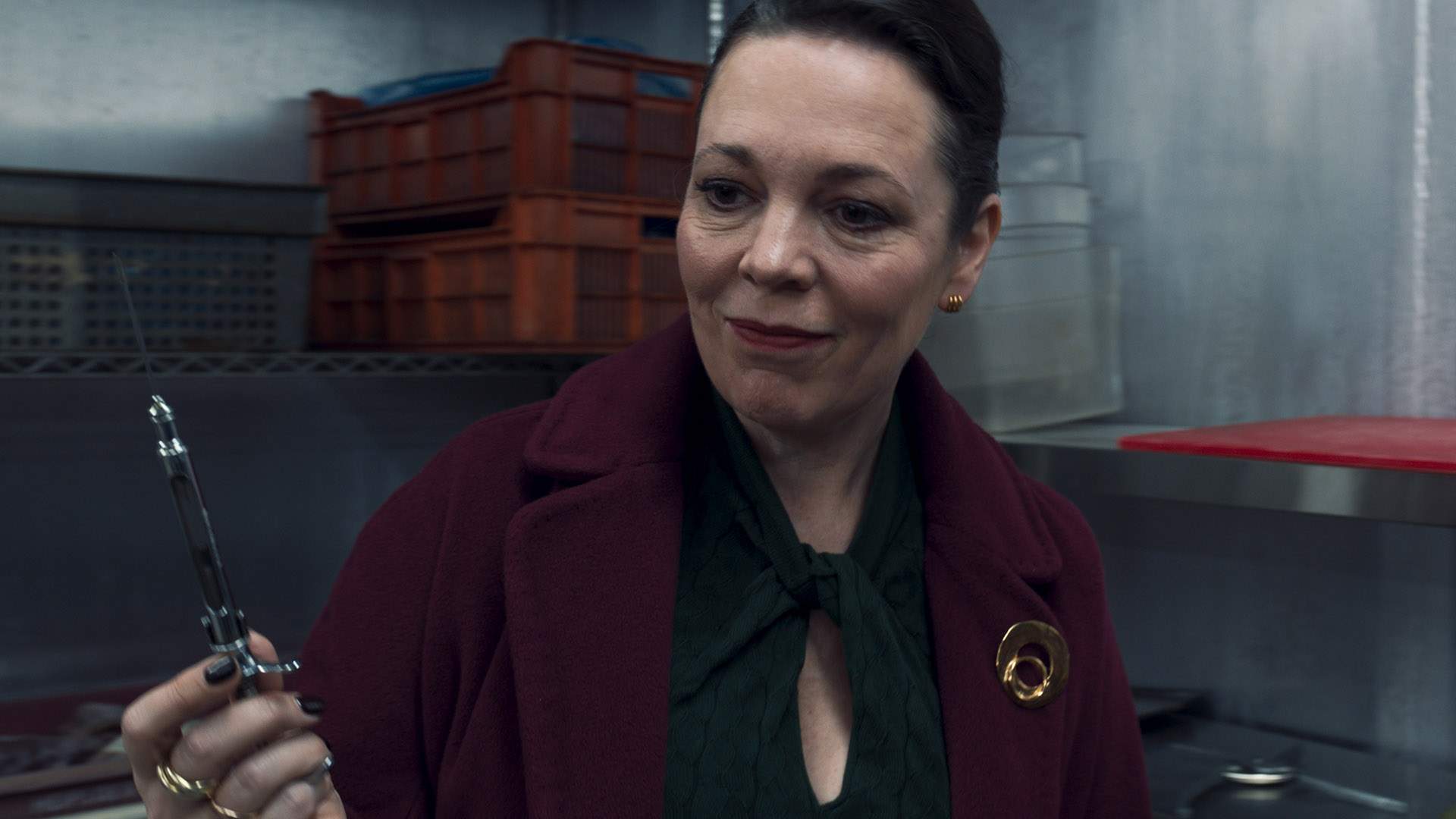 Jackson, Cheadle, Colman, Mendelsohn, Clarke, Ben-Adir: that's a dream cast, and just the roster of talent that any movie or show would want battling over the fate in the world in heated conversations in murky corners. Bradstreet and Selim know this, with Secret Invasion capitalising upon it even when little but talk fills the screen, which is often. It's no wonder, then, that the series' best early moments spring from letting its on-screen stars bounce off each other. While Jackson is the first reason to press play, seeing his one-on-one pairings with Cheadle, Colman, Mendelsohn and Ben-Adir — especially Fury's initial reunion with Falsworth, and quite the showdown with Rhodey — plus Mendelsohn and Clarke together as well, is the reason to stay watching.
In the MCU in general, and in the plethora of on-screen caped-crusader realms — the X-Men and Fantastic Four flicks, the DC Extended Universe and Sony's Spider-Man Universe — the fact that every actor ever is now part of the fold, or thereabouts, can feel dispiriting. With some talents in multiple role across multiple sagas, too, it's usually easier to name the stars that don't have a spandex-adjacent credit in today's predominant form of mass entertainment on their resumes. Like the Spider-Verse franchise, however, Secret Invasion inspires gratefulness about its cast. Even when Marvel's latest series is at its most formulaic, everyone here shines. They'd all achieve the same feat in a spy effort with zero MCU links, but whatever is bringing these performers together — and particularly letting Colman have such fun with a slippery part — is welcome.
Check out the trailer for Secret Invasion below:
Secret Invasion streams via Disney+ from Wednesday, June 21.
Images: photos courtesy of Marvel Studios. © 2022 MARVEL.
Concrete Playground Trips
Book unique getaways and adventures dreamed up by our editors