Sydney Film Festival 2022 Will Open with Pacific First Nations Collaboration 'We Are Still Here'
The world-premiere film features eight stories by ten directors from Australia, Aotearoa New Zealand and the South Pacific.
Whenever a film makes its way onto the Sydney Film Festival program, it's an occasion. That's true for the thrilled filmmakers, of course, and also for viewers who get to watch the prestigious fest's curated lineup on the silver screen, too. But each year, only one movie can take out SFF's most coveted slot: opening night.
In 2022, that honour is going to We Are Still Here, which will enjoy its world premiere at Sydney Film Festival on Wednesday, June 8. Set to brighten up the State Theatre to launch the event, it's an impressive opening-night pick — a Pacific First Nations collaboration that features eight stories by ten directors from Australia, Aotearoa New Zealand and the South Pacific.
As helmed by Australian filmmakers Beck Cole (Here I Am), Danielle MacLean (Carry the Flag), Tracey Rigney (A Chance Affair) and Dena Curtis (Back to Nature), as well as New Zealand directors Tim Worrall (Head High), Richard Curtis (Nanakia), Renae Maihi (Waru), Miki Magasiva (The Panthers), Chantelle Burgoyn (short Tatau) and Mario Gaoa (Teine Sa), We Are Still Here unfurls its stories through the eyes of eight protagonists. Those tales span over 1000 years, with the anthology film conceived to give Indigenous talent the chance to explore narratives about the colonisation of native peoples throughout the Pacific — and to also respond to the 250th anniversary of James Cook's maiden voyage to the area.
As well as looking backwards, the feature examines the shared traumas still faced by Indigenous people in the region. And, it's doing just that with a heap of impressive First Nations actors on-screen, including Clarence Ryan (Moon Rock for Monday), Tioreore Ngatai-Melbourne (Cousins), Leonie Whyman (New Gold Mountain) and Calvin Tuteao (The Dead Lands).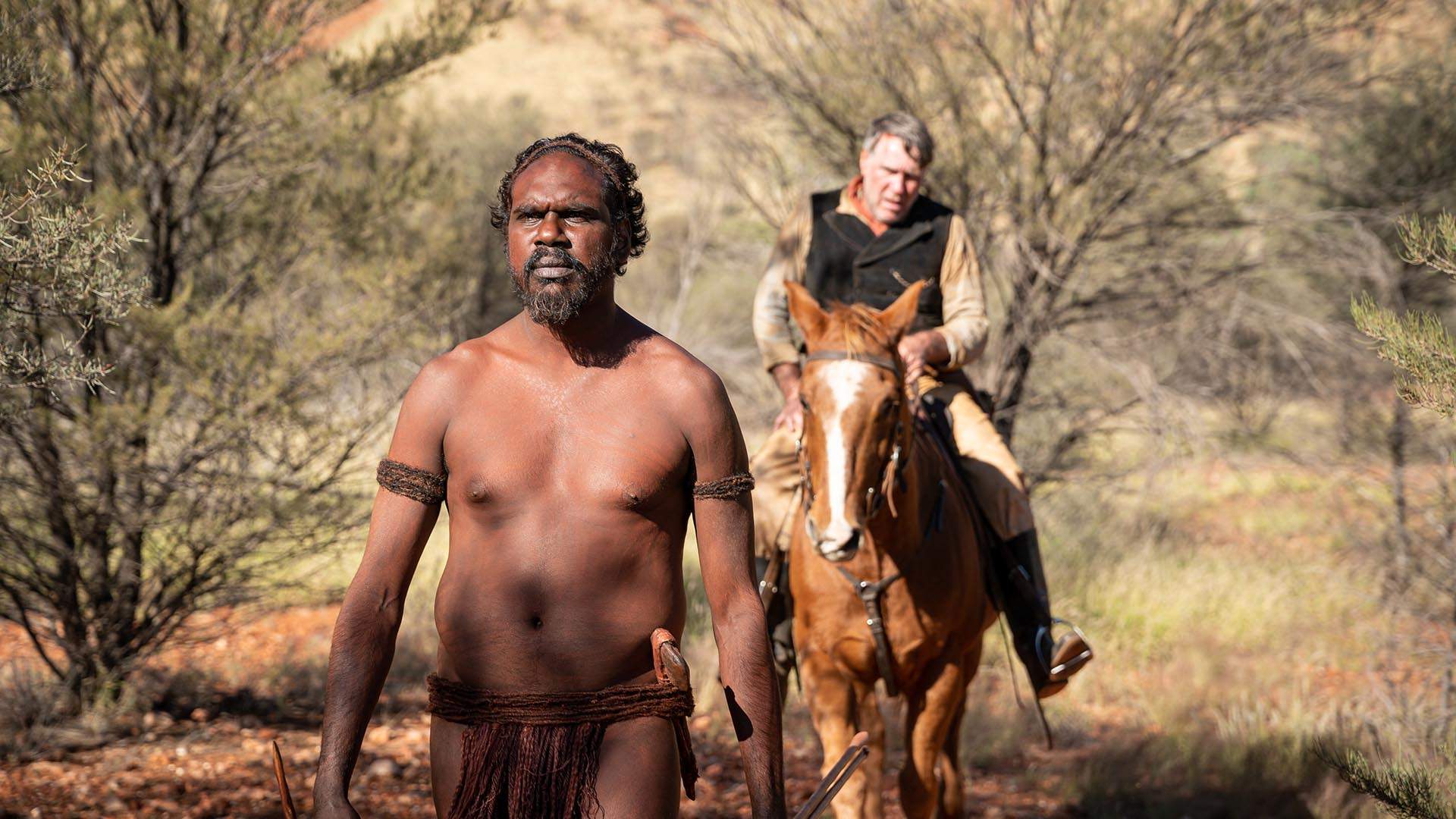 "Bringing together a range of genres including animation, sci-fi, romantic comedy and period drama, We Are Still Here highlights the vibrant storytelling talents of First Nations filmmakers in our region," said Sydney Film Festival Director Nashen Moodley, announcing the opening night film.
"We're delighted to open our 2022 festival, with the world premiere of this multifaceted and impactful film and usher back in the return of our Opening Night Gala after three years, celebrating the film, the Festival and our local industry."
Sydney Film Festival doesn't drop its full 2022 program until Wednesday, May 11; however, it has been revealing bits and pieces over the past month. So, We Are Still Here is already in great company for the fest's whopping 69th event, and the 11th helmed by Moodley — including the first 22 movies that were unveiled back in April, spanning everything from freshly minted Oscar-winner Jessica Chastain's latest role to an Australian-made horror standout, plus a retrospective focusing on the documentaries of American filmmaker Frederick Wiseman.
The 2022 Sydney Film  Festival will run between Wednesday, June 8–Sunday, June 19. The full program will be released on Wednesday, May 11 — head back here then for the rundown.
Introducing Concrete Playground Trips
Book unique getaways and adventures dreamed up by our editors