Ten Movies to Watch During the 2020 Virtual Melbourne International Film Festival
This year's festival is wholly online — and it features everything from astonishing dance dramas to political psychological horror films.
When the Melbourne International Film Festival kicked off its 2020 event on August 6, and did so with Kelly Reichardt's sublime First Cow, it really didn't matter that it wasn't all happening in person. We'd all rather be getting our three-week-long winter film fix in person, of course — crowding into cinemas, standing in snaking lines on Russell Street, making the mad dash along Swanston Street and braving Melbourne's frosty weather, as has been the case every other year — but a great movie remains a great movie whether it's opening a festival physically as we're all used to, or virtually as these COVID-19 times dictate.
In MIFF's case, it doesn't just have one stellar film on its 2020 bill. MIFF 68 1/2, as this year's fest has been badged, really did start as it intends to continue. Until Sunday, August 23, at-home movie buffs can watch their way through more than 100 titles, including full-length fare and shorts, from the comfort of their couches — and from the fest's jam-packed features lineup, we've reviewed (and heartily recommend) these ten absolute highlights.
EMA
A new film by Pablo Larraín is always cause for excitement, and Ema is no different. In fact, it's a stunning piece of cinema that stands out even among the Chilean director's already impressive resume. He's the filmmaker behind stirring political drama No, exacting religious interrogation The Club, poetic biopic Neruda and the astonishing, Natalie Portman-starring Jackie — to name just a few of his movies — so that's no minor feat. This time, he hones in on the dancer (Mariana Di Girolamo) who gives the feature its name. After adopting a child with her choreographer partner Gastón (Gael García Bernal), something other than domestic bliss followed, and now she's not only trying but struggling to cope in the aftermath. Di Girolamo is magnetic, whether she's dancing against a vivid backdrop, staring pensively at the camera or being soaked in neon light, and Larraín's skill as both a visual- and emotion-driven filmmaker is never in doubt. Indeed, this film's imagery — and its exploration of trauma, shock and their impact — aren't easily forgotten.
ROSE PLAYS JULIE
In Rose Plays Julie, a young Irish veterinary student born with the name Julie, adopted out to a new family as a baby and then given the moniker Rose (Vikings' Ann Skelly) begins a search for her birth mother (Orla Brady) — and then her biological father (Game of Thrones' Aidan Gillen), too. Don't go dismissing this potent, purposefully thorny and provocative film as a standard family drama, though, no matter how straightforward that description sounds. In a movie that plunges into disturbing thriller territory and seethes with tension from the outset, writer/directors Christine Molloy and Joe Lawler have something very different and far more complex in mind. As brought to the screen with taut, precise visuals, a slow-burn pace and a layered performance by Skelly, Rose's foray into her past unearths a shatteringly tragic incident that could forever change the young woman's sense of self.
NO HARD FEELINGS
Winning the Teddy Award at this year's Berlinale — the prize for the festival's standout film with LGBTQIA+ themes, as previously given to the likes of A Fantastic Woman and The Kids Are All Right— No Hard Feelings is the work of a certain rising star. It's writer/director Faraz Shariat's first film, it's partly based on its own experiences, and it deeply, thoughtfully, engagingly and vividly interrogates and explores the life of a queer man of Iranian descent who has spent his entire life in Germany. Parvis (Benny Radjaipour) was born and raised in Europe, and he's out and proud. Dancing and drinking the night away ranks among his favourite pastimes, alongside passionate Grindr hookups. But when he's sentenced to community service at a refugee centre after a stint of shoplifting, then befriends fellow Iranian Banafshe Arezu (Banafshe Hourmazdi) and sparks up a romance with her brother Amon (Eidin Jalali), the way he's seen by his adopted homeland — and the treatment afforded asylum seekers and anyone considered different — is firmly thrust into focus.
LAST AND FIRST MEN
At present, every movie filled with everyday folks amassing in public, or even just hugging or shaking hands, feels more than a little like science fiction. We've said it before, and we're sure we'll say it again. And yet, while Last and First Men is an eerie and intelligent dystopian sci-fi film through and through, it doesn't feature a single person on-screen. Instead, the one and only movie directed by Oscar-nominated composer Jóhann Jóhannsson (Sicario, The Theory of Everything) before his 2018 death trains the camera at towering sculptures that prove instantly mesmerising to look at — and look, this movie does — and even a tad unsettling. The concept, as inspired by the 1930 novel of the same name, explained in lyrical waves of poetic prose spoken by Tilda Swinton, presented as a message from one of the earth's very last residents, and accompanied by a haunting score: several billion years into the future, after several leaps in evolution and drastic changes to life as we currently know it, humanity faces its extinction.
LA LLORONA
In 2019, in one of the many spinoffs from The Conjuring franchise, The Curse of La Llorona dallied with Mexican folklore. The aim: to rustle up some formulaic scares, a task that proved largely unsuccessful but won't stop the blockbuster series from continuing to do what it does. Also first surfacing last year at international festivals, Guatemalan movie La Llorona isn't that film, thankfully. It's a feature about being haunted, too; however the ghosts caused by not just trauma but genocide, the ideology that enables such atrocities and the ongoing impact generations later all linger over this commanding, compelling and rightly award-winning psychological horror effort. The latest film by The Volcano's Jayro Bustamante, it follows the reckoning due to former army general Enrique Monteverde (Julio Diaz) over his state-sanctioned role in oppressing and attacking Guatemala's Mayan people three decades earlier.
JUST 6.5
Iranian actor Payman Maadi has many top-notch performances to his name, including in Asghar Farhadi's About Elly and A Separation, as well as in TV series The Night Of. Add Just 6.5 to the growing list, with the involving, hard-hitting crime drama casting him as a cop on the trail of drug traffickers — a job that, given the country's notoriously punishing treatment of those caught dealing illicit substances, is not only a tough and demanding gig day in and day out, but comes with grave consequences for the criminals he apprehends. Ramping up the tension to almost relentless levels, filmmaker Saeed Roustayi explores all sides of the law-and-order war against narcotics, from those slinging drugs for profit to the police officers battling to stem the flow. Aided by excellent portrayals not just by Maadi, but also co-star Navid Mohammadzadeh as the main man in his character's sights, this is a riveting thriller from start to finish — and a movie with much to say about the situation it grimly depicts.
KILL IT AND LEAVE THIS TOWN
With Kill It and Leave This Town, veteran animator Mariusz Wilczyński unravels a surrealist nightmare that's unlike any other animated movie you've ever seen. The product of a decade's work, and also marking his feature filmmaking debut, it's set in communist-era Poland in the 60s and 70s — as everyday events, particularly interactions between parents and their children, beget waves of anxiety and absurdism drawn from the filmmaker's own experiences and memories. Both tender and tragic moments dance across the screen, as brought to life with a handmade aesthetic that's distinctive, disarmingly effective, and also channels the industrial-leaning paintings (no, not films) of none other than David Lynch. This is truly a movie that's best discovered by watching, and also a feature that can only be really appreciated by letting its visuals and vibe wash over you. Equally affecting and out-there, unsurprisingly, it's quite the trip.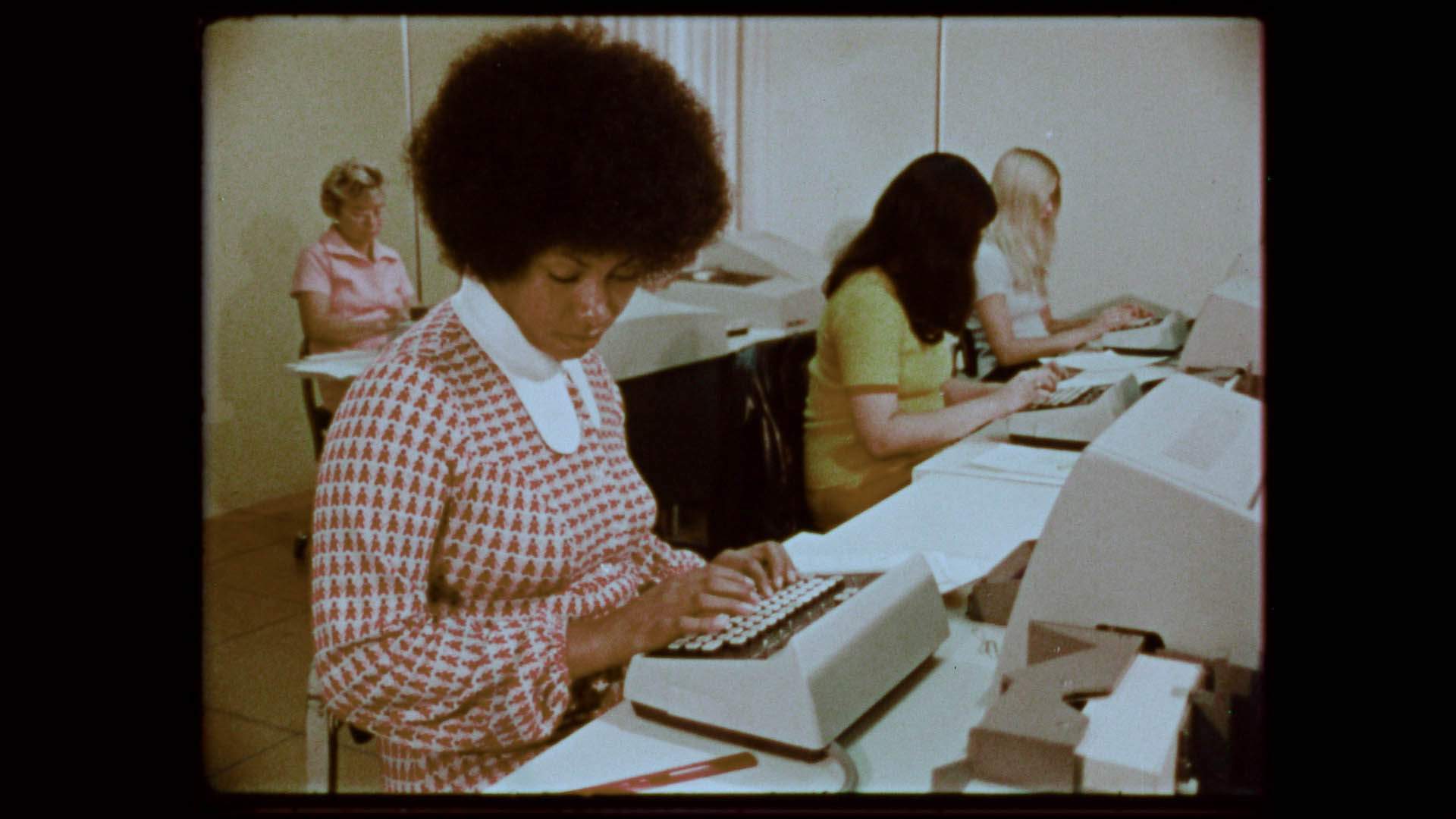 9TO5: THE STORY OF A MOVEMENT
We know, we know: you know have Dolly Parton's immensely catchy '9 to 5' stuck in your head. Yes, it pops up in the documentary that shares its name. Yes, you'll be singing it to yourself for days after you watch this film. Yes, you'll hear Jane Fonda tell a great behind-the-scenes tale about the first time she heard the song. But this isn't just an ode to a very popular tune, or the movie of the same moniker either. Rather, as directed by Julia Reichert and Steven Bognar — who just this year won the Oscar for Best Documentary Feature for American Factory — 9to5: The Story of a Movement chronicles the real-life campaign for equality in the workplace that gave rise to the hit track and comedy flick. A pivotal history lesson, as well as an important reminder about what has and hasn't changed since women in the workplace were expected to remain happy as underpaid, overworked, wife-like secretaries, this is an archival footage-filled, talking heads-heavy, always-engaging doco with insights not only into the past, but into employment today as well.
MOGUL MOWGLI
Riz Ahmed not only stars in but also cowrites Mogul Mowgli — and given that he's playing a British Pakistani rapper, and the Four Lions and Rogue One actor also happens to be British Pakistani rapper himself, this incisive drama understandably feels personal. It's also electrifying from the moment when, early in the film, Ahmed's character Zed takes the stage and unleashes his politically charged lyrics about his experiences to a responsive audience. Zed is on the cusp of stardom but, just as he secures his next big opportunity in a supporting slot on a lucrative European tour, his health unexpectedly begins to fail him. Exploring the fallout, including the professional disappointment, Zed's struggles with his cultural heritage upon his return home to London and the tough reality of facing a shattering diagnosis, writer/director Bassam Tariq makes an exceptional debut, crafting a film that's as bold, dynamic and probing as its central performance.
WOMEN MAKE FILM: A NEW ROAD MOVIE THROUGH CINEMA
MIFF isn't just virtually screening a whole heap of movies in 2020 — it's also screening a mammoth 14-hour documentary about the very medium it loves and cherishes. Exactly what Women Make Film: A New Road Movie Through Cinema covers is obvious from its title; however don't expect this female-focused exploration of cinema history to only tell you what you already know. As the iconic The Story of Film: An Odyssey already established, Mark Cousins' lengthy docos never take a standard approach. They rove and roam through their subject, overlaying expert analysis and personal insights across a treasure trove of clips, and positively bursting with cinephilia of both the astute and intimate kind. Here, with Tilda Swinton narrating (yes, again) alongside Jane Fonda (another MIFF 2020 favourite), Adjoa Andoh, Sharmila Tagore, Kerry Fox, Thandie Newton and Debra Winger, Cousins dives as deep as anyone can into the oft-overlooked canon of works by women directors — 183 of them, in fact — as well as their visual and narrative techniques over the years.
MIFF 68 1/2 runs from Thursday, August 6–Sunday, August 23. For further details and to buy online tickets, visit the festival's website.
Concrete Playground Trips
Book unique getaways and adventures dreamed up by our editors