Throw us Sydneysiders a bit of sunshine and we'll take just about any inside activity to the great outdoors. Open-air moviegoing, however, is a clear favourite. Each year we inevitably see our favourite outdoor cinemas return for the summer and a couple of newbies pop up too. From films overlooking Sydney Harbour to movies nestled in the Hills, these cinemas showcase the best new releases and cult favourites under the stars. So pack a snack basket of wine and cheese mandatory, some Aeroguard and get your butt on a picnic rug for the evening. It's a perfect date idea or a great way to spend an evening with mates.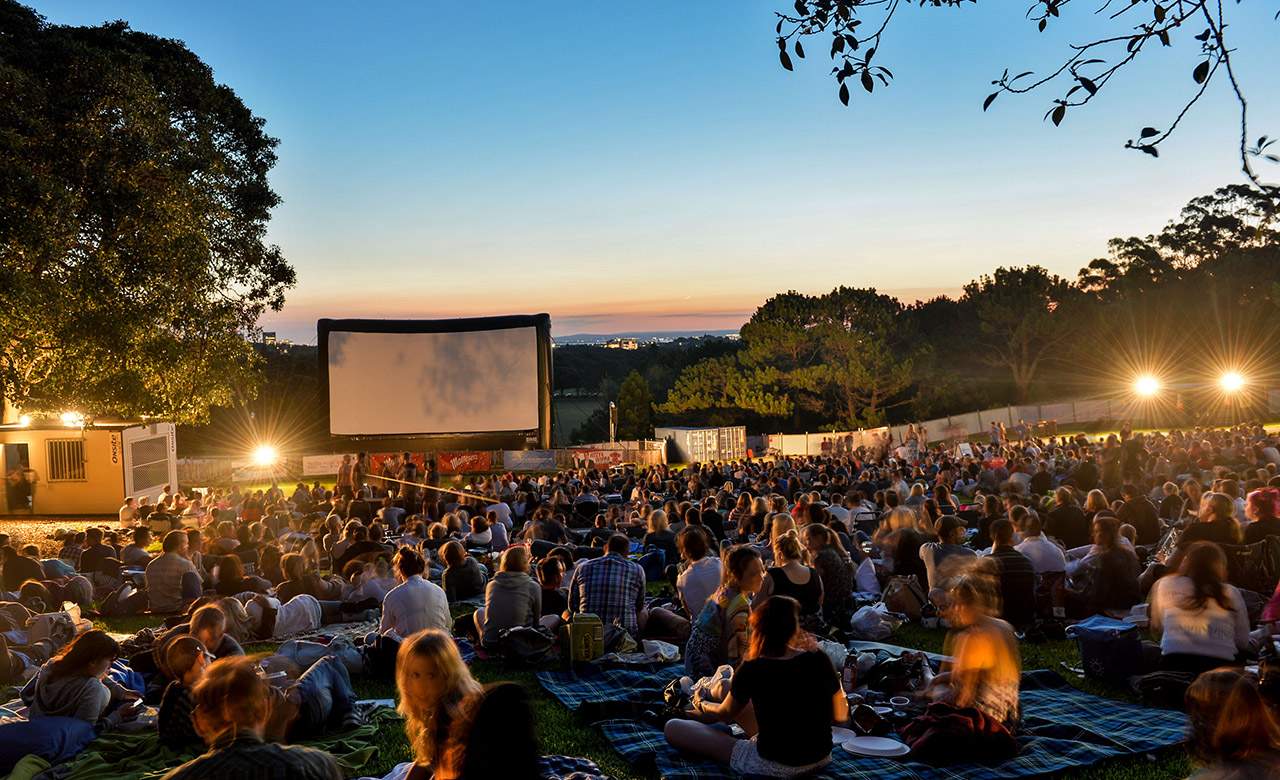 Cinephiles, picnic-lovers and everyone in between, rejoice — Moonlight Cinema is back for another round. Kicking off on the first day of summer (how fitting) in Sydney's Centennial Park, this year's setup boasts all the regular features that make this one of the country's most popular summer events. Big screen shimmering beneath the stars? Check. Food trucks serving the ultimate movie munchies? Check. Letting super-organised patrons BYO their own snacks? Check. A huge lineup of new releases and cult classics? You betcha.
Expect all the big summer releases, like sci-fi thriller Passengers, the much-anticipated La La Land with Emma Stone and Ryan Gosling, and Lion, based on the true story of Saroo Brierley who found his birth mother in India via Google Earth after 25 years of separation. Naturally, they'll also be playing Fantastic Beasts and Where to Find Them (which was released today) as well as the yet-to-be-released Star Wars: Rogue One and game-turned-film Assassins Creed. As always, they'll also throw in a few cult favourites — this year it's Grease and Back to the Future — and some Doggie Nights, which will kick off with The Secret Life of Pets.
When? December 1, 2016 – April 2, 2017.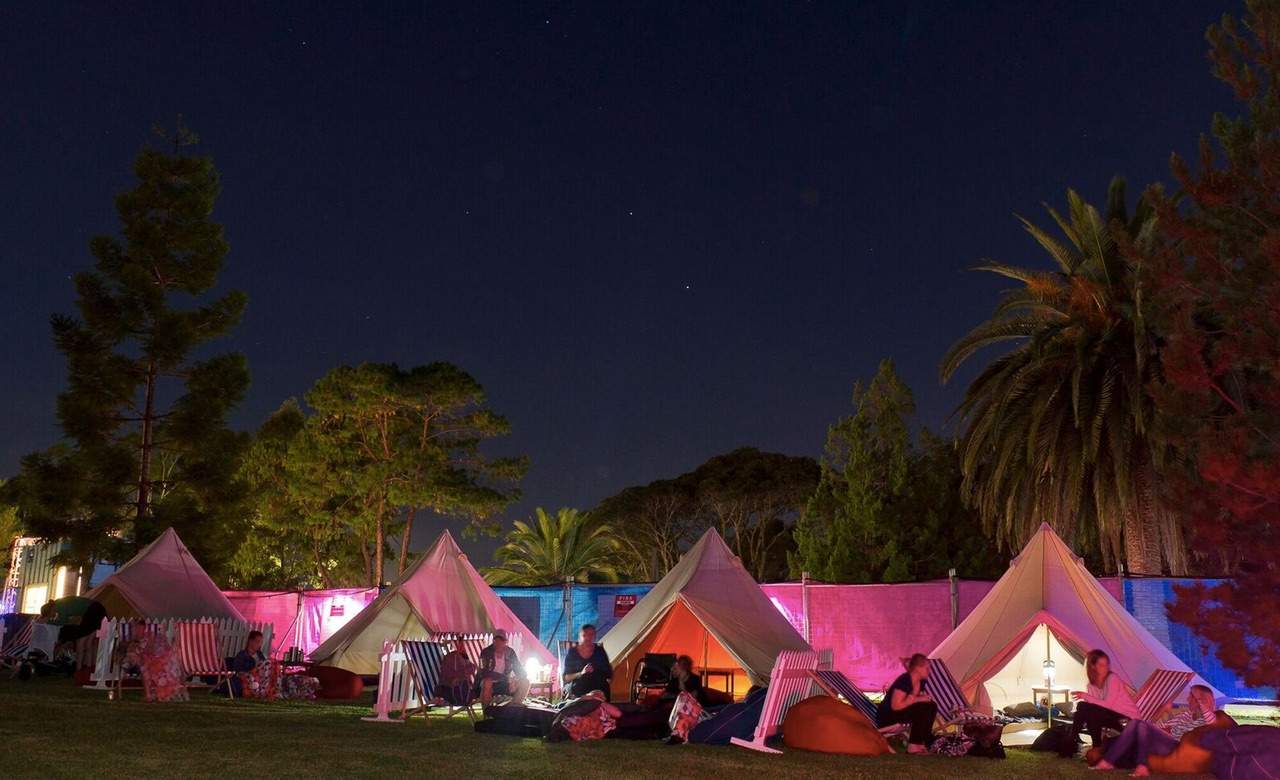 Running for a month from January 12 to February 12 at the Castle Hill Showground, this al fresco event promises summertime cinema at its best. The 20-strong film program — which will show on Thursday, Friday, Saturday and Sunday nights — will cover both new releases and classics, across all kinds of genres. The season will kick off with the Michael Keaton-starring The Founder followed by a screening of Fantastic Beasts and Where to Find Them the next night, and finish up with WWII film Allied, which stars Brad Pitt and Marion Cotillard.
But, really, the big screen stuff is just a tiny part of what this pop-up event has in store. Most importantly, Bilpin Cider is on drinks duty, with their fully licensed Garden Bar set to serve an assortment of summer-inspired cocktails, local wine, French bubbly, and the label's own collection of ciders. Meanwhile, a pop-up by local Dural café Wolfe & Co. will be taking care of those movie snacks, stepping beyond your usual popcorn selection to offer the likes of prawn cocktail rolls and beef brisket burgers. There's even a range of cheese and antipasto boards, for anyone wanting to really ace that date night situation.
When? January 12 – February 12, 2017.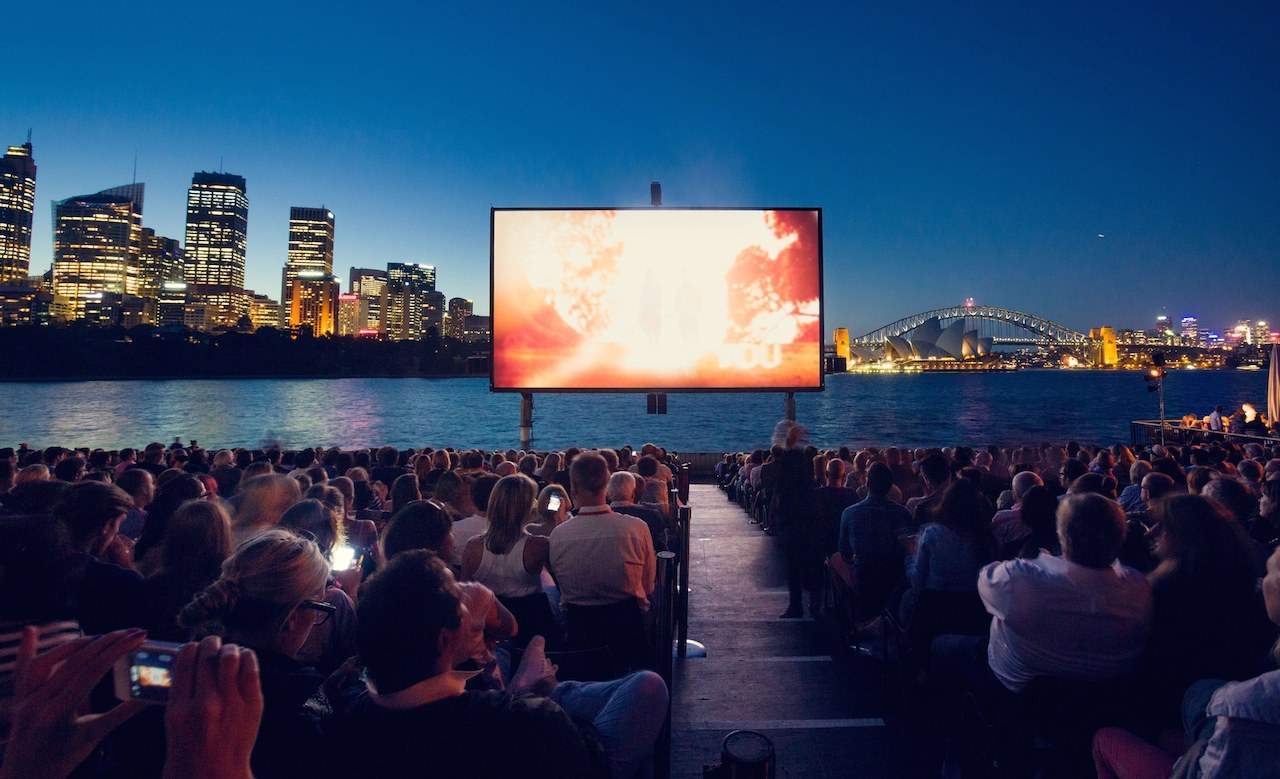 The St George Openair Cinema is one of Sydney's favourite (and most dramatically panoramic) outdoor movie events. This year's a 39-night season, running between January 7 and February 17, and featuring 20 premieres and preview screenings and a selection of 2017 Oscar contenders. After kicking off with Lion, the cinema will screen Jackie, Manchester by the Sea, Loving, Gold, Hidden Figures and the long-awaited sequel T2 Trainspotting. This summer's anticipated new releases are on the bill too, including La La Land, Why Him?, A United Kingdom and Passengers, as well as 2016 highlights like Nocturnal Animals, Arrival, The Founder, Allied, Fantastic Beasts and Where to Find Them and Rogue One: A Star Wars Story. Plus, on Australia Day, you can catch a preview of David Stratton's Stories of Australian Cinema.
More than 1500 patrons per evening are expected to flock to Mrs Macquaries Point adjacent to Royal Botanic Gardens, so get your tickets locked down ASAP.
When? January 7 – February 17, 2017.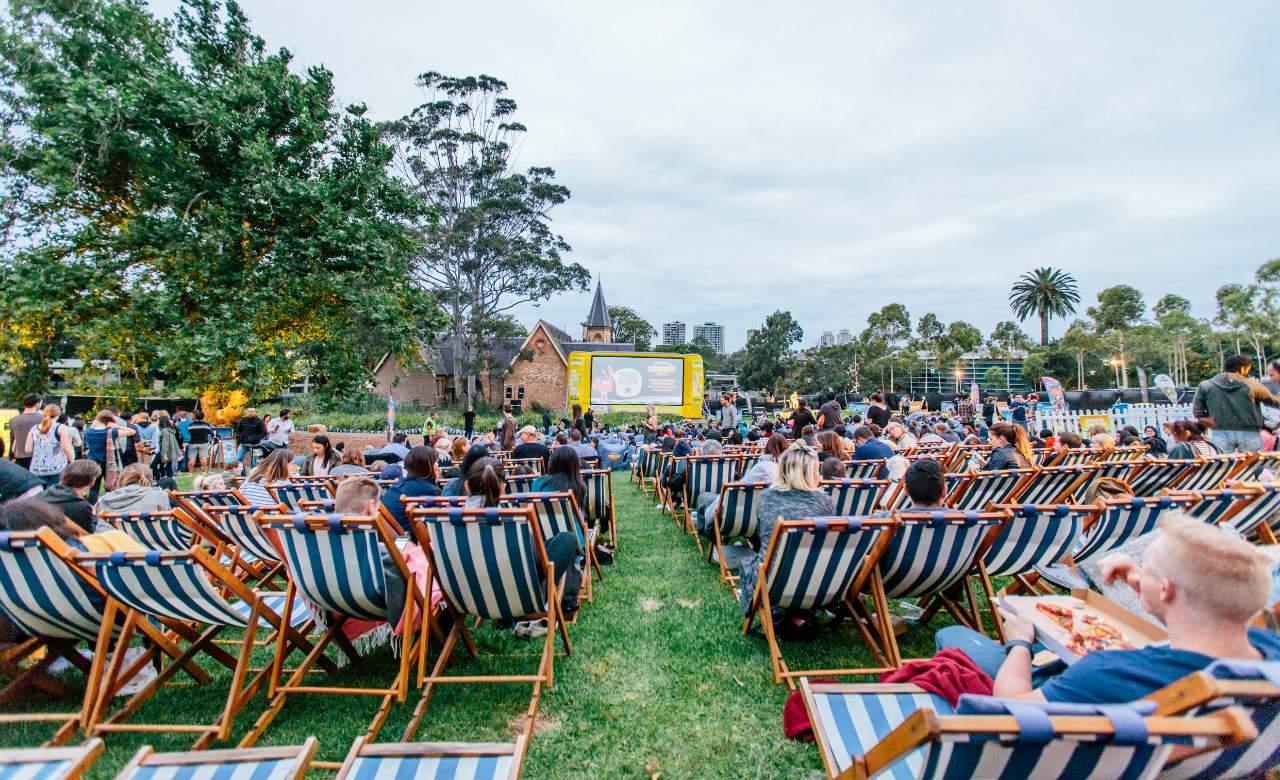 Last year, Sydney's inner west got in on the openair cinema action, with Ben & Jerry's Openair Cinema opening their very first inner west cinema, adding another location to their free ice cream-loving lineup of Bondi, Brisbane, Gold Coast, Melbourne, Canberra, Adelaide and Perth. And they're back for 2016. Setting up on the lawns of Cadigal Green at the University of Sydney, Ben & Jerry's Openair Cinema shows new releases and cult classics including Hollywood blockbusters Inferno, Doctor Strange, Hacksaw Ridge, The Accountant and Arrival, comedies Bad Santa 2 and War on Everyone, Oscar contenders The Light Between Oceans and Nocturnal Animals, and controversial Cannes feature The Neon Demon.
The team are keeping their tried and true formula intact — live music and free ice cream nights. Local artists will hit the stage before the film for cruisy sets, including Nic Cassey, The Runaway Horses and Naomi Sequeira. There'll also be a fully-licensed bar and gourmet food stands. You can also hire deckchairs, beanbags and blankets, or go all in for a VIP Star Lounge ticket with lounger, a blanket, seat side service and a glass of wine.
When? November 25 – December 12, 2016.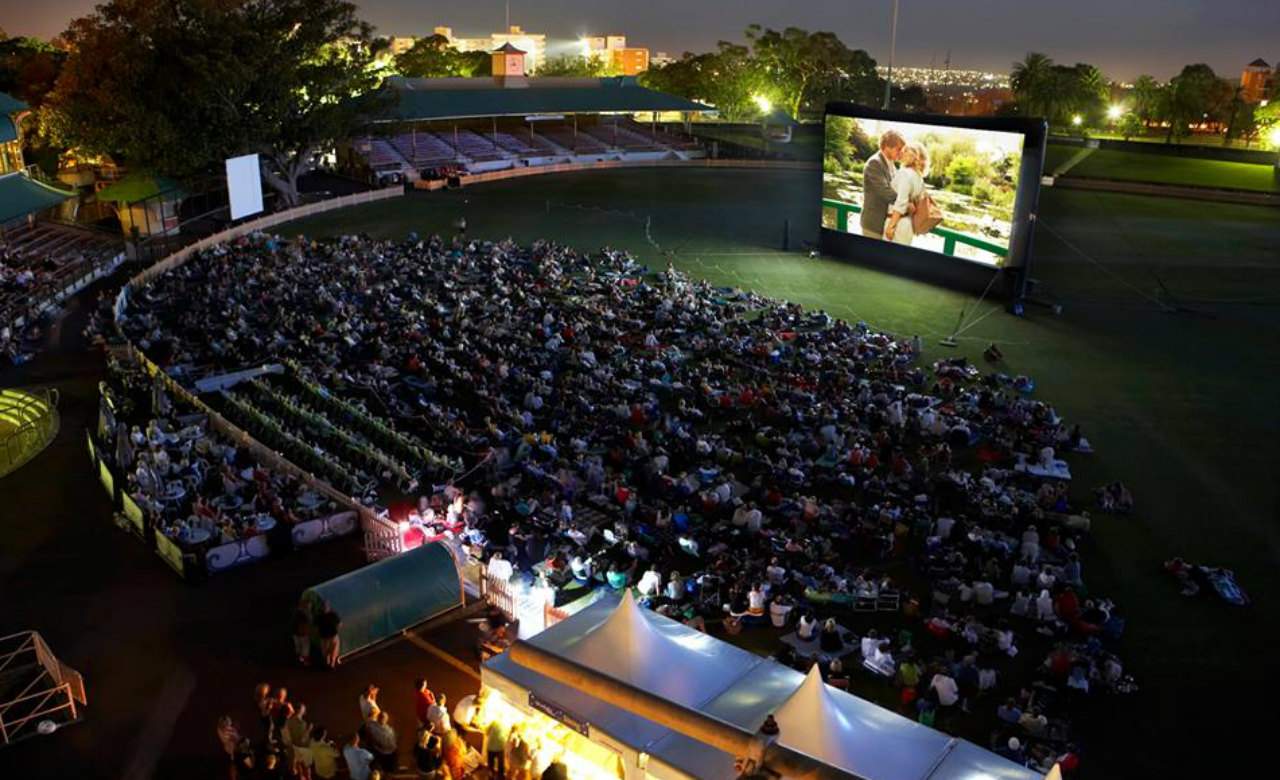 Returning to North Sydney Oval, Sunset Cinema kicks off on Thursday, January 19, before running Wednesdays through Saturdays until March 18. The program skews towards more recent films including Captain Fantastic, The Magnificent Seven, Bridget Jones's Baby and The Girl on the Train, although they have squeezed one retro title in there: Dirty Dancing. They've also put together a top-notch food and beverage offering, in order to keep your stomach from grumbling during the film. They'll set up a snack bar and the site will have a fully licensed bar, serving 4 Pines craft beers and MadFish wines.
When? January 19 – March 18, 2017. 
Dress in your best '60s get-up and step back in time at one of the only drive-ins left in Sydney. With a recently refurbished Happy Days-esque diner (designed by Luchetti Krelle) offering classic snacks like hot chips, ice creams and frozen cokes, and a pub down the road, you better not do anything more than hold hands with your sweetheart otherwise you'll ruin the schmaltz of the experience. There are two opposing screens which show double features nightly.
When? All year-round.
Published on December 07, 2016 by Concrete Playground