Ripped-from-the-Headlines Drama 'The Girl From Plainville' Is Your Next True-Crime Must-Watch
Another week, another show about an IRL scandal — and Elle Fanning is fantastic in this eerie character study about "the texting suicide case".
Whatever she's in, and whether she's the star of the show or a supporting player, Chloë Sevigny's face always tells a tale of its own. That's been true in everything from Kids and Boys Don't Cry through to Big Love and We Are Who We Are, and it remains that way in The Girl From Plainville — the new eight-part true-crime miniseries led by The Great's Elle Fanning that's based on the death of Massachusetts teenager Conrad Roy III in 2014. 
Here, Fanning plays Conrad's long-distance girlfriend Michelle Carter. It's due to the her actions that the situation has been known as "the texting suicide case" for almost a decade — garnering not just local but international attention, and earning a HBO documentary, I Love You, Now Die: The Commonwealth Vs Michelle Carter, back in 2019. Fanning is fantastic in what proves an eerie character study, but the looks that Sevigny, as Conrad's mother Lynn, shoots her way scream rather than simply speak volumes. If you've ever wondered what facial expression could sum up grief, horror, sorrow, anger, disbelief, hurt, despair and utter bewilderment all at once, the always-excellent Sevigny frequently has the answer.
Inspired by Jesse Barron's Esquire article of the same name, The Girl From Plainville tells a tough tale. Streaming in Australia via Stan, with three episodes available now and the rest following weekly, it starts with Conrad's (Colton Ryan, Dear Evan Hansen) suicide in his truck in a Kmart parking lot. It was his second attempt to take his life, although he'd promised Lynn that he wouldn't do it again — and when his death was investigated, police discovered text messages sent to him by Michelle, including a plethora of words encouraging him to take his own life. In 2015, she was indicted on charges of involuntary manslaughter for "wantonly and recklessly" assisting the suicide. In 2017, her trial took place. The outcome is now a matter a history, which The Girl From Plainville builds up to while also unpacking Michelle and Conrad's relationship.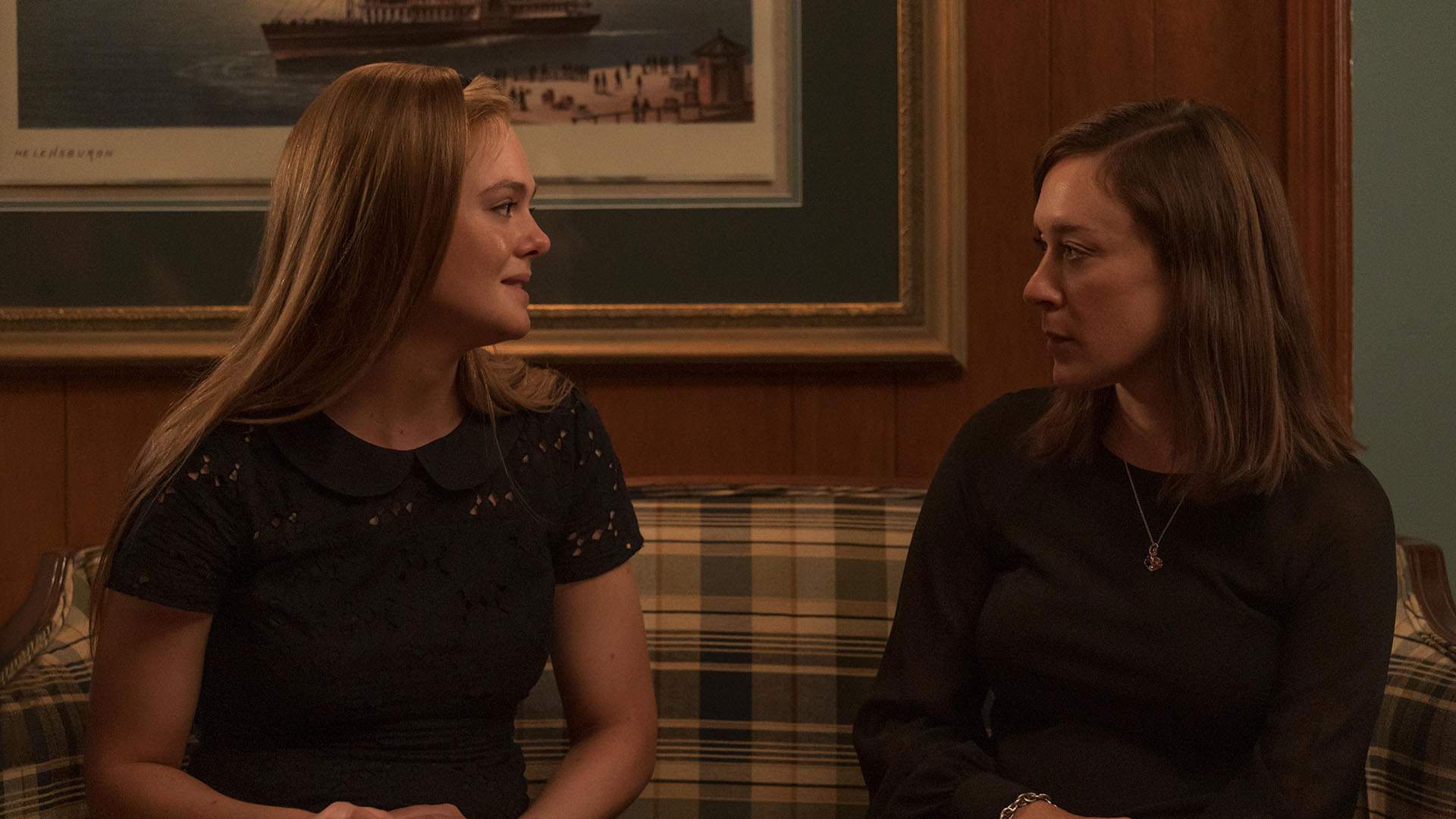 Accordingly, in two intertwined narrative threads, Michelle is a bereaved girlfriend who inserts herself into the Roy family's mourning wherever she can, even though Lynn and her ex-husband Co (Norbert Leo Butz, another Bloodline alum) didn't know she existed until after their son's death — and she's also a lonely high-schooler who meets a boy from a neighbouring town while vacationing in Florida, then keeps up a romance afterwards via text. In both, she's clearly a troubled young woman with body-image issues, struggles making and keeping friends, and a yearning for attention, which The Girl From Plainville unpacks without excusing her actions. Indeed, Sevigny's piercing gaze aside, this is a show about questions rather than answers, because some things can't ever truly be resolved. It's a series about feelings, too, including the many faces we wear to weather them. Michelle sports plenty: devoted, manipulative, heartbroken, rebellious, insecure, domineering and needy being a mere few.
The Girl From Plainville's first episodes are full of jaw-on-the-floor moments, all stemming from Michelle's behaviour. The way that she ingratiates herself into the Roys' lives is disturbing and infuriating in equal measure — and a scene where the Glee-obsessive mimics one of the show's big emotional numbers is nothing short of chilling. The more details that are revealed, the more perturbing her conduct proves, including the fact that she was playing the victim and claiming that Conrad had been missing for days to her friends while she was actually texting him encouragement to go through with his suicide. That's what sparks local detective Scott Gordon (Kelly AuCoin, Billions) and then assistant district attorney Katie Rayburn (Aya Cash, The Boys) to dig deeper, even though they're in unprecedented territory legally.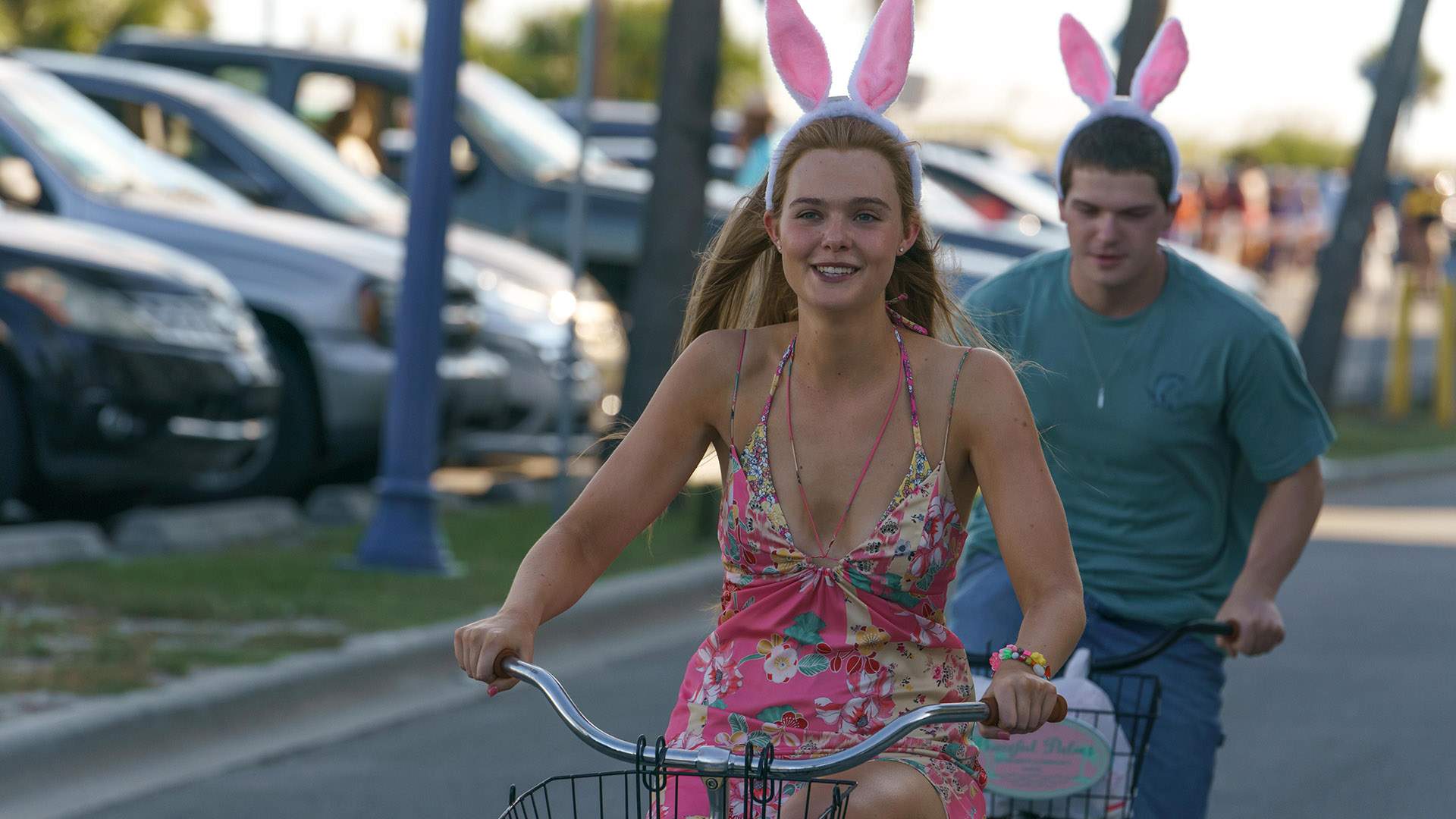 When the show turns into a courtroom drama, it still weaves through blasts from Michelle and Conrad's relationship past. In the former, the tone is understandably stark and grim; in latter, which includes reimagining the onslaught of text messages the pair shared as face-to-face conversations, it's almost dreamy. Creators Liz Hannah and Patrick MacManus know that they're making another entry in the ever-growing scandal-to-screen canon — Hannah also executive produced The Dropout, and MacManus did the same on Dr Death — but their focus on inner turmoil is both compassionate and haunting. And, it does what a straightforward retelling might've missed, giving Conrad a space to be himself and to be a main character, rather than just a casualty in someone else's story. Ryan might be playing his second suicidal adolescent in as many projects, but he's heartbreaking here as Conrad navigates unshakeable social anxiety and the traditional expectations placed upon masculinity.
There's nuance in Ryan's every scene, and layers to each aspect of his sensitive performance — traits that Sevigny and Fanning also display, all to The Girl From Plainville's benefit. In fact, it's that texture, subtlety and complexity that makes Fanning's portrayal something exceptional, especially when tasked with inhabiting such a difficult character. Whether she's playing Michelle as seemingly sweet but desperate to be liked and loved, overbearing and demanding in her determination to be the centre of Conrad's death, or solemn and shaken during her trial, she's always a whirlwind of competing — and compelling-to-watch — aims and emotions. Giving room to all these shades, and to the unanswerable queries they inspire, is what gives this ripped-from-the-headlines series weight and depth beyond its attention-grabbing premise. 
True-crime dramas are firmly having their moment right now — see also: Pam & Tommy, Inventing Anna, The Dropout and WeCrashed in the first quarter of 2022 alone — but The Girl From Plainville is complicated, captivating and gripping.
Check out the trailer for The Girl From Plainville below:
The first three episodes of The Girl From Plainville are available to stream via Stan, with new instalments dropping weekly.
Images: Steve Dietl/Hulu.
Concrete Playground Trips
Book unique getaways and adventures dreamed up by our editors