The Fourth and Final Season of 'Wellington Paranormal' Hits TVs Down Under This Week
The 'What We Do In the Shadows' spinoff will sign off with one final six-episode look at spooky happenings in the New Zealand capital.
"Mulder and Scully but in a country where nothing happens": that's how Taika Waititi described What We Do in the Shadows New Zealand television spinoff Wellington Paranormal on Twitter back before the hilarious supernatural series even hit screens. Across three seasons so far, those words have rung true in inventive and amusing ways — and viewers will be able to see them prove accurate yet again when the hit show returns on Wednesday, February 16.
Wellington Paranormal's fourth season will start airing this week — via SBS Viceland and SBS On Demand in Australia and TVNZ 2 in New Zealand — which is as exciting as every time that police officers Karen O'Leary and Mike Minogue solve one of the mockumentary-style series' otherworldly (and highly entertaining) cases. But, this return also comes with sad news, because this will be the show's final run.
That means you've got six more episodes, airing weekly, to spend with the Cops-esque spinoff, and with Wellington's trusty paranormal investigators — which also includes the always-eager Sergeant Maaka (Maaka Pohatu). Already, we've seen the crew try to keep the city safe from not only vampires and werewolves, but also ghosts, aliens and more; however, thankfully they've still got half a dozen cases left to solve.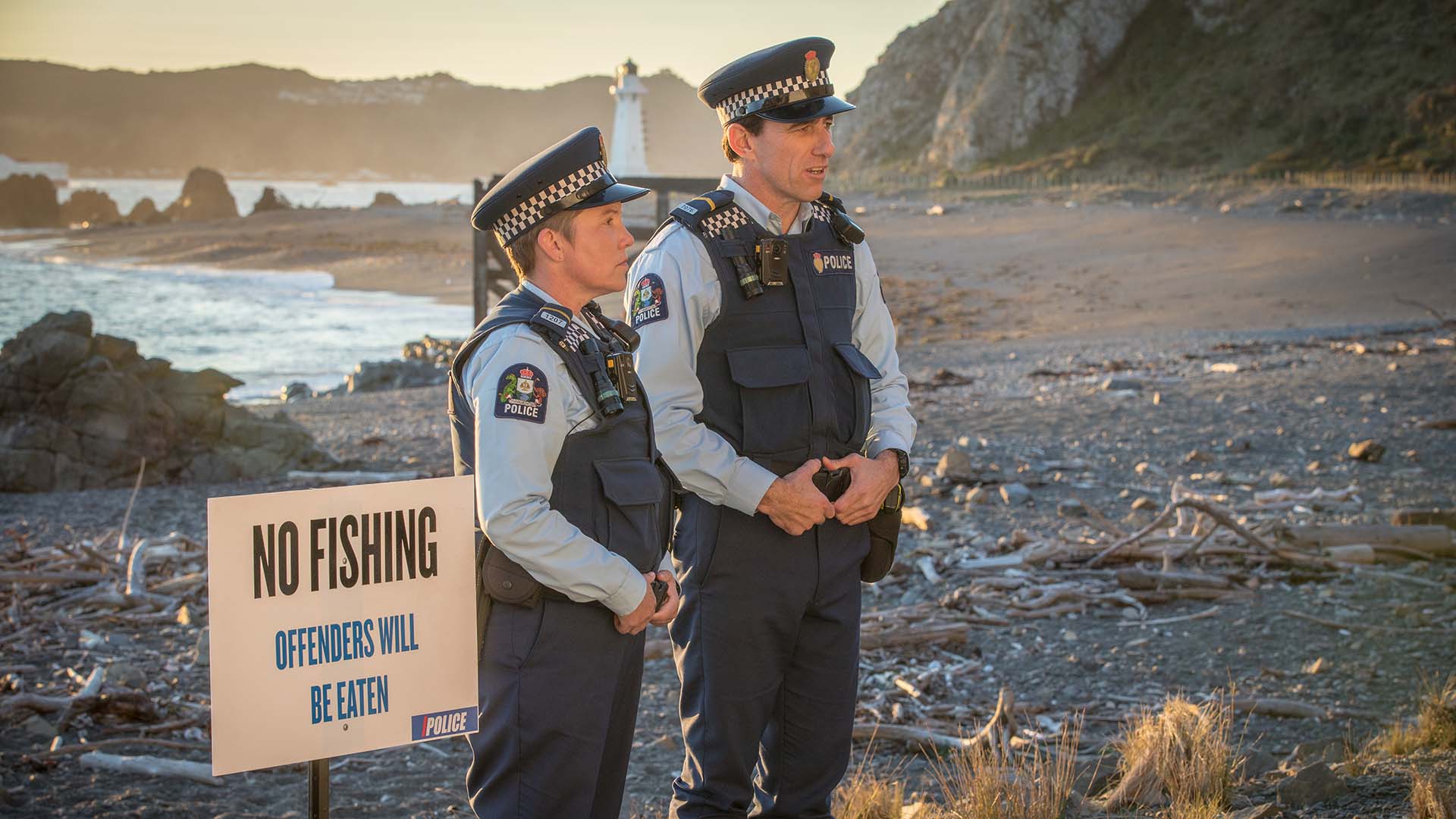 Equally funny and silly, and never afraid to bring other familiar What We Do in the Shadows faces, Wellington Paranormal was the first of two TV shows based on Waititi and Jemaine Clement's addition to the undead world — alongside the Emmy-nominated US television series also called What We Do in the Shadows that focuses on vampires sharing a house in Staten Island.
We all know that bloodsuckers can be slain by staking them in the heart and lycanthropes aren't fond of silver bullets, but this undead franchise has just kept enduring after it initially jumped from a short film to a side-splittingly hilarious feature-length comedy, even if Wellington Paranormal is now coming to an end.
In advance of the show's final episodes hitting screens, a trailer for Wellington Paranormal's fourth season has dropped, which you can check out below:
Here's a sneak peak of Season 4 of #WellingtonParanormal, courtesy of our mates at @TVNZ. This Wednesday 16th February, Australia catch it on @SBSOnDemand and NZ on TVNZ 2 👍 pic.twitter.com/yDXq7EBWM7

— Wellington Paranormal (@WellyParanormal) February 13, 2022
Wellington Paranormal's fourth and final season starts screening on SBS Viceland and SBS On Demand in Australia and TVNZ 2 from Wednesday, February 16.
Concrete Playground Trips
Book unique getaways and adventures dreamed up by our editors