ARTS & ENTERTAINMENT
Five Reasons to See Circa's Seductive New Show at Sydney Opera House This Month
It's sexy circus — but perhaps not in the ways you might think.
in partnership with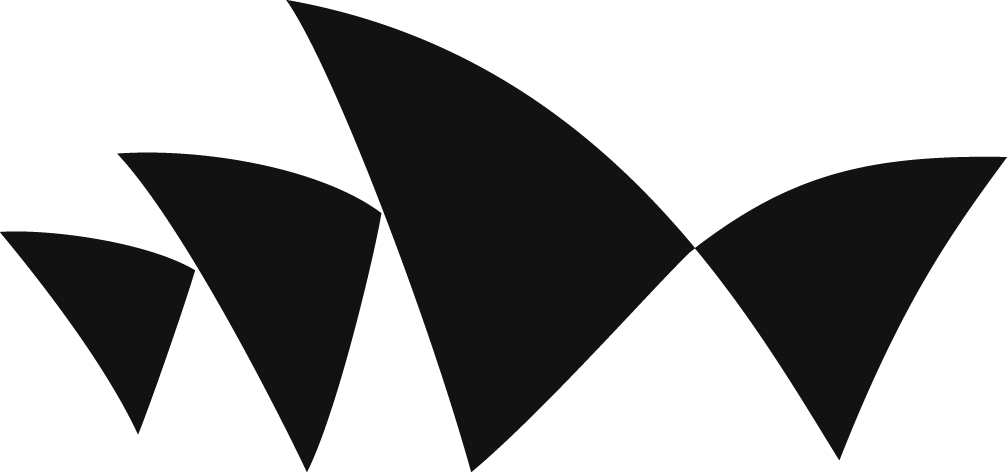 Born out of a dislike for sexy cabaret shows, Circa's Peepshow isn't quite what it seems on the surface. Its posters suggest seduction and saucy movement, but creative director Yaron Lifschitz says it's part of the company's "post-cabaret" work, which takes cabaret motifs and ideas and runs them through a circus filter, turning it on its head.
"My theory has been that cabaret has been stealing from circus for many years, so we're stealing back," he says, over the phone from Brisbane, where Circa is based.
Peepshow isn't Circa's first work in this style — and it's not a new show, either — but it is making its Sydney Opera House debut right now, running until February 14. We spoke with Lifschitz to find out what audiences can expect from the 80-minute performance. And what surprises they might encounter, too.

IT'S NOT YOUR STEREOTYPICAL CABARET SHOW
Peepshow was created for a six-month run in Berlin and the show is divided into two parts: "The first half is set within this post-cabaret world and the second half is like a nightclub," says Lifschitz.
It begins with the voyeurism expected from a cabaret show. "For the first half, everyone and every act is acutely conscious of — and distorted by — the act of looking and knowing you're being looked at and being seen," he says.
Then, after the interval, the show becomes more like an "ecstatic rave". "Lights move in and out, no one is performing for anyone, and they're just moving with the gritty abandon of performance and of the true body."

IT'LL MAKE YOU WANT TO MOVE
Lifschitz tells us audiences are taken on a journey from acting and responding to what's on stage like they're in a cabaret to "being filled with music and body, light and smoke, and energy and skill. It almost bypasses their eyes and talks directly to their guts and their bloodstream," he says.
So you might find yourself moving along to the music from your chair.
"Almost the whole second act is one continual mixed track by an Israeli DJ. It doesn't apologise for going to the ends of bodies and energy — and I love that about it."

IT HAS HUMAN CONNECTION AT ITS CORE
"Going from a sexy, cool exterior to something with authenticity and emotion is the exciting journey of the show," says the creator. Yes, you can expect exceptional circus skills — from aerial and tissue sequences to group acrobatics — but human connection is what makes Circa's work stand out from the pack.
"The revelation for me during Covid times was that I don't go to the theatre to be entertained. I hope it does entertain me, but I go to the theatre for meaning and connection. Entertainment for me is like the function of skills in circus: it's the thing you do to be able to connect with the audience. It's like the price of admission, not the ultimate pay off."
And its sexiness isn't all lingerie and lipstick either: "I think sexiness is not young people grinding against each other; I think it comes from confidence and strength and authenticity of the body."

IT'S NEVER BORING
As a circus maker, Lifschitz and his team have a mantra: 'thou shalt not bore'. "I would say this show takes audiences into some very unexpected places," he says. "The show is overtly fun, because it talks directly to its audience. It plays with the audience. You get to clap. And we allow release, whereas in most of our stage shows we try to hold a lot of tension in and on stage."
And, like in all circus shows, bodies morph and connect with each other in different ways. "The line between skill and presence is constantly blurred and challenged," he says.

IT'S SURPRISINGLY FAMILY FRIENDLY
"Teenagers would blush, for sure," says Lifschitz. "But grown ups will be fine."
Peepshow is suitable for ages 15-plus, which means it's both a show you can take a date to and and night out for families. In its six-month run in Berlin, Lifschitz tells us they performed for families and hens parties alike.
"We're all united by the fact we have bodies, which is one of the powerful things the show reminds us," he says. "It's a great date show, partly because it'll give you a lot to talk about. It's sexy, it's playful, it's funny. And on the other hand, it takes something you admire from the outside and then you internalise it; you move and groove with it, too"

'Peepshow' is running at Sydney Opera House from February 2–14. Tickets start from $49. Find out more and book your tickets, here.
Top images: Prudence Upton
Published on February 08, 2021 by Emma Joyce