ARTS & ENTERTAINMENT
Harbord Hotel Is Hosting an 11-Day Surf Culture and Music Festival During the Narrabeen Classic
Froth Fest will take over the Freshwater spot with a lineup of art, film, music, food and drink.
Following a huge ground-floor renovation, the Harbord Hotel reopened at the beginning of 2021 with a new-look terrace and main bar, a new head chef, and a commitment to surf culture and live music. The historic hotel is keeping to that focus with the launch of Froth Fest, a new 11-day festival centred around surfing and encompassing art, film, music, food and drink.
Froth Fest will take over the Freshwater spot between Friday, April 16–Monday, April 26 to coincide with the the 2021 World Surfing League Rip Curl Narrabeen Classic. The stacked program is full of talks, demos, film screenings, exhibitions and gigs that celebrate the area's love of surfing and storied history with the ocean.
"Sydney's Northern Beaches have been an incubator for surf culture for more than 60 years, producing some of the greatest heroes, larrikins and infamous characters in surfing and Australian counter-culture," said Harbord Hotel owner Glenn Piper. "Froth Fest is a celebration of their art, their films, their song, their history."
The festival kicks off at 7am on Friday, April 16 with 45 minutes of yoga with Divine Flow Yoga founder Eliza Hayward — followed by coffee and breakfast in the Harbord courtyard to raise money for Waves of Wellness, an organisation that tackles mental health through surfing. And, in one of the program's big highlights, seven-time world champion surfer Layne Beachley will host a lunch-and-learn session accompanied by a three-course set menu in the Harbord Hotel's Balsa dining room on Thursday, April 22.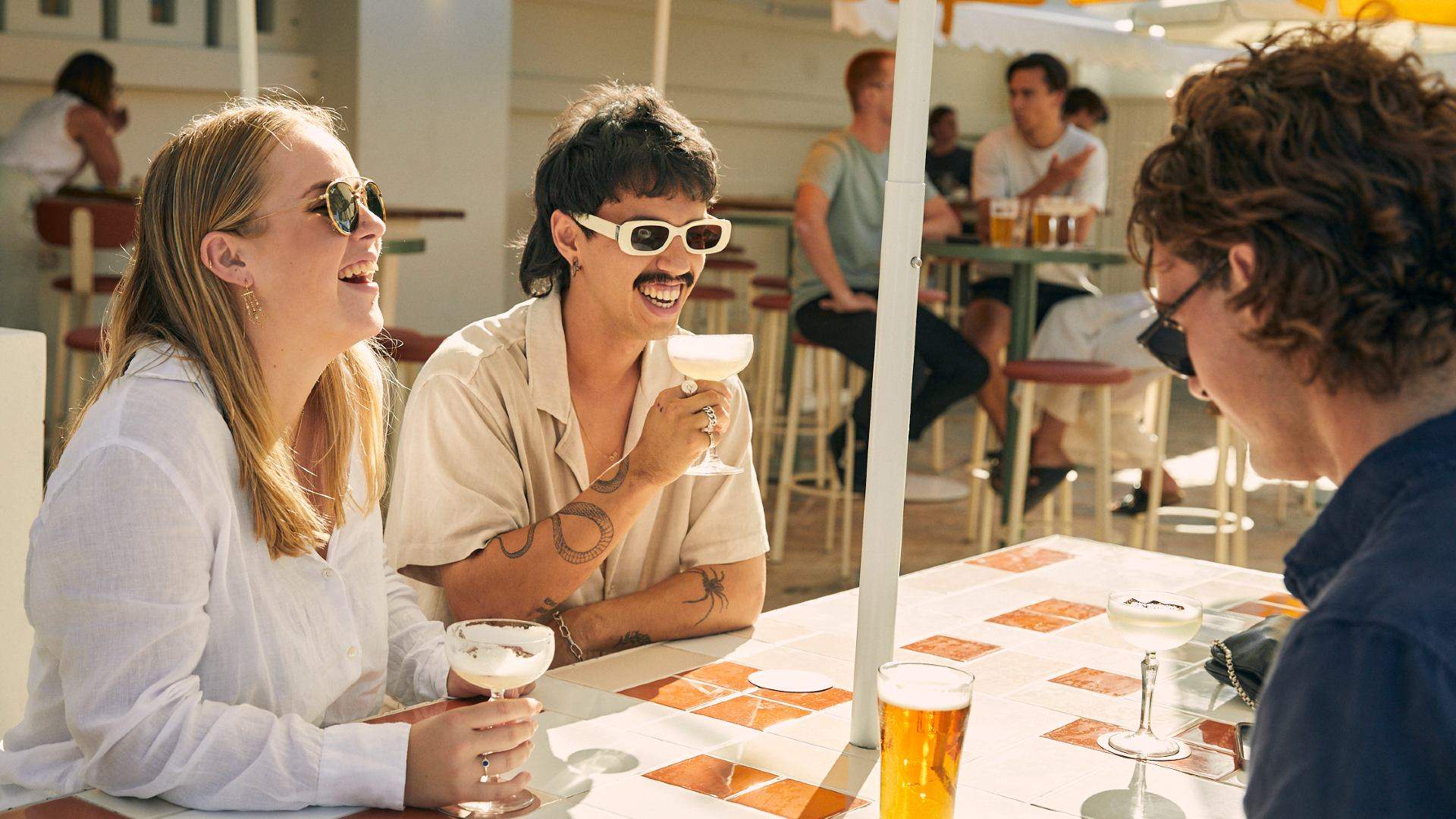 Throughout the rest of the program, you'll find an exhibition about pro surfer Peter Crawford, another from designer Steve Gorrow, a screening of surf film Men of Wood & Foam, surfboard demos from multiple brands, a longboarding competition and an ANZAC Day dawn service. On Wednesday, April 21, Triple J favourite Ruby Fields will bring her unique brand of punk and indie rock to the hotel for an intimate set with support from Love Drunk Hearts — and on Monday, April 26, podcast hosts The Swellians are throwing an unofficial Surfing League afterparty to close out the festival.
Events are both free and ticketed, with ticketed events ranging from $35–150 per person.
Froth Fest will take place at the Harbord Hotel, 29 Moore Road, Freshwater, between Friday, April 16–Monday, April 26. For the full program and ticket information, head to the venue's website.
Published on April 09, 2021 by Ben Hansen