ARTS & ENTERTAINMENT
GALLERY + REVIEW: Laneway Festival 2015
Hypnotised by FKA twigs, pashed by Mac DeMarco, fed by Mary's. Laneway crowds lucked out this year.
GALLERY + REVIEW: Laneway Festival 2015
Hypnotised by FKA twigs, pashed by Mac DeMarco, fed by Mary's. Laneway crowds lucked out this year.
---
Nailing set after set this year, tenth birthday-toting Laneway Festival should over-induldge in backpats this week, having delivered one slam dunk of a festival at Rozelle's Sydney College of the Arts on Sunday, February 1. Boasting the lineup likes of Flying Lotus, FKA twigs, Future Islands, Caribou and Mac DeMarco, Laneway chose alternative big guns over superheadliners — and it paid off.
Measurable magic was eeking from the Red Bull Music Academy stage with soon-to-be-huge 18-year-old Raury kicking goals, Sydney favourites Seekae crisping up the joint with their newest album material, Vienna-based multi-instrumentalist SOHN adding tiny jigs to an epic early set, Adelaide's pocket rocket Tkay Maidza straight-up nailing it and all-round wizard Jon Hopkins cranking out the last huge set of the day. Sound was a huge issue for the RBMA stage, however, with bouncing acoustics preventing anyone further back than 20 or so metres hearing little at all. If you managed to nab floorspace in the sound pocket though, you'll be singing all the praises.
Parkside, the main stages had the socials on fire. Casual face-melter Courtney Barnett delivered a predictably furious set, adding another band member to her live lineup and riding the wave of hype surrounding her recent debut album announce. New Orleans-based, Jack White-praised Benjamin Booker rewarded early festivalgoers with a hugely talked-about set, and UK modern soul collective Jungle had every last tootsie moving. But the DeMarcos undoubtedly stole the show. Super-hyped drawcard Mac DeMarco swayed, pashed and crowdsurfed through his slacker-rock set, joined onstage by about twenty of his buds (including a loveably lurking Kirin J Callinan) and introduced by his mum, Agnes — who had her own lineup billing and MCed the main stages like a straight-up boss.
Major pulls FKA twigs and Future Islands split the crowd, occupying the very same timetable spot and equally pleasing crowds with their respective energies. FI lead singer Samuel T. Herring brought his chest-thumping, super-charged dance moves to the Mistletone stage, while FKA twigs pulled off mass hypnosis with powerfully can't-look-away presence and unfathomably sky-high vocals. Even Raury turned up to the set, front and centre: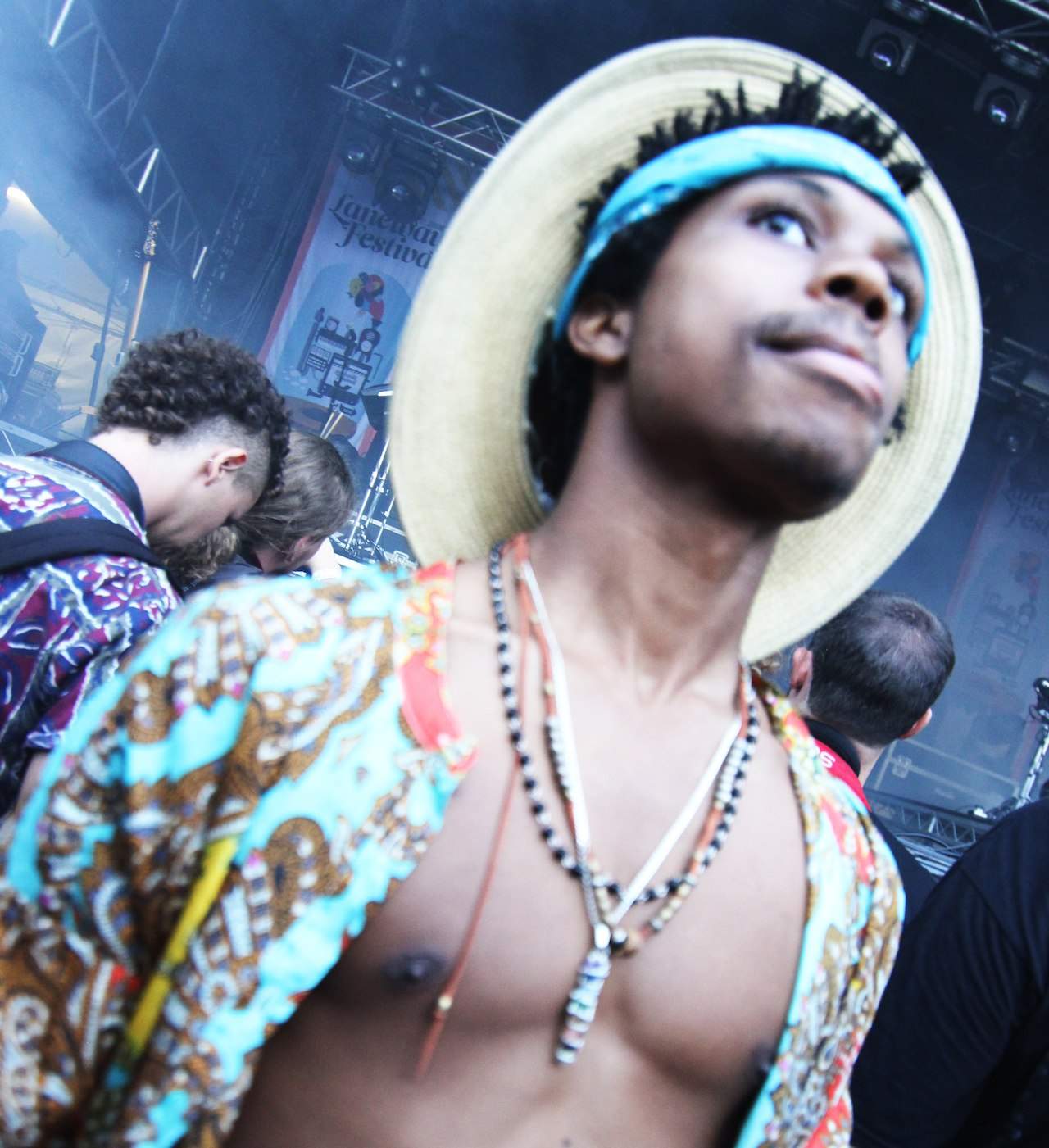 While ATMs broke by mid-afternoon and Mary's food lines were predictably lengthy, Laneway hit it out of the park for its tenth year running (ninth in Sydney). Lastly, a shoutout to the pair who climbed to the top of the tree at the Mistletone stage for Caribou's muted thumper of a set. You freaked the fuck out of security and probably are facing charges now, but by gum you made an entire crowd unbelievably jealous. Brave.
Images: Andy Fraser
Words: Shannon Connellan
Published on February 03, 2015 by Shannon Connellan