ARTS & ENTERTAINMENT
The Ten Best Jazz Venues in Sydney
The Sydney scene is defined by a tendency to push musical boundaries, jazz often meeting rock, world music, folk or roots.
The Ten Best Jazz Venues in Sydney
The Sydney scene is defined by a tendency to push musical boundaries, jazz often meeting rock, world music, folk or roots.
'Jazz' is a term that's never been easy to define. Its evolution has depended on the constant challenging of conventions. Even some of the world's most iconic jazz musicians question the label altogether — Louis Armstrong once famously quipped, "All music is folk music. I ain't never heard a horse sing a song."
The Sydney scene is defined by a tendency to push musical boundaries, jazz often meeting rock, world music, folk or roots. Artists such as Darren Percival, Thirsty Merc's Rai Thistlethwayte and Hermitude's Luke Dubber were all well known on the jazz circuit before reaching a mainstream audience.
What's more, the NSW Government's 2009 relaxing of the PoPE laws has led to a diversification of staging opportunities, putting the intimate wine bar experience firmly back on the map. Our guide takes you through ten of Sydney's favourite jazz venues.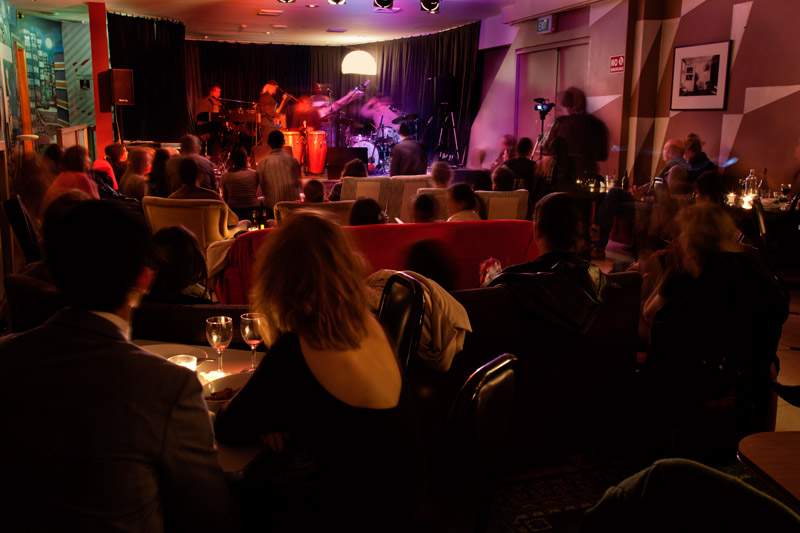 505
Where: 280 Cleveland St, Surry Hills
When: Monday to Saturday nights, 8.30pm
Cover: Free-$20
Established in 2004, 505 has transformed from an 'underground' space into one of the city's most important venues. Super-comfy couches, quirky decor and a 100 percent performance-focused sensibility are its defining characteristics. Jazz and her many cousins, from roots to groove to world music, comprise the programme, with high quality being the unifying element. The menu caters to the whole spectrum of tastes and budgets, and whiskey lovers certainly won't mind sampling the top shelf.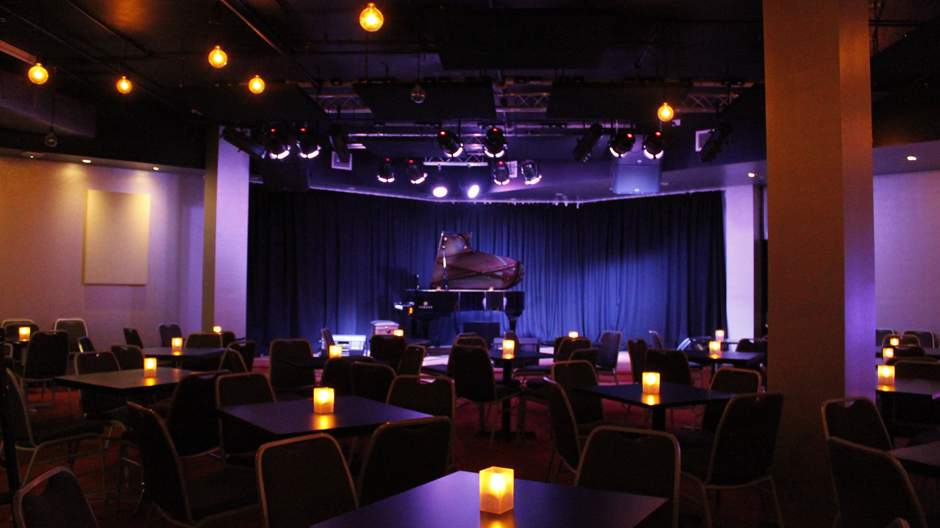 SIMA @ THE SOUND LOUNGE
Where: Cnr Cleveland St and City Rd, Chippendale
When: Friday and Saturday nights, 8.30pm
Cover: $10-$20
If you enjoy your jazz with a dash of sophistication and an emphasis on the listening experience, the Seymour Centre's Sound Lounge is the place to visit. The cream of the crop appears here on Friday and Saturday nights. Hosted by SIMA (the Sydney Improvised Music Association), the programme features emerging artists, seasoned veterans and innovative projects. Global touring musicians are often on the bill — 'International Season' occurs every May/June, in conjunction with the Melbourne Jazz Festival. Recent renovations, including new sound and lighting systems and a heightened ceiling, have given the room a fresh resonance. Light refreshments are available at the bar.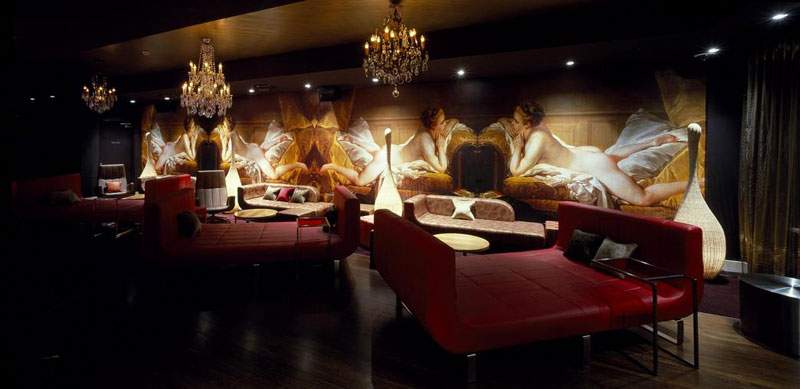 DOME BAR
Where: 1/598 Crown St, Surry Hills
When: Tuesday to Thursday nights
Cover: Free on Mondays, Wednesdays and Thursdays; $10 on Tuesdays
With its French chandeliers, commodious red leather furniture and Baroque-style mural, Dome Bar offers a jazz experience that's at once glamorous and relaxing. The choice is yours: sit close to the band and listen intently or kick back and enjoy a cocktail with a friend. Tuesdays feature new instrumental collaborations; every Wednesday there's a jam session; and Thursdays see the city's finest jazz vocalists matched up with various all-star bands. Legendary drummer Andrew Dickeson is the man behind the programme.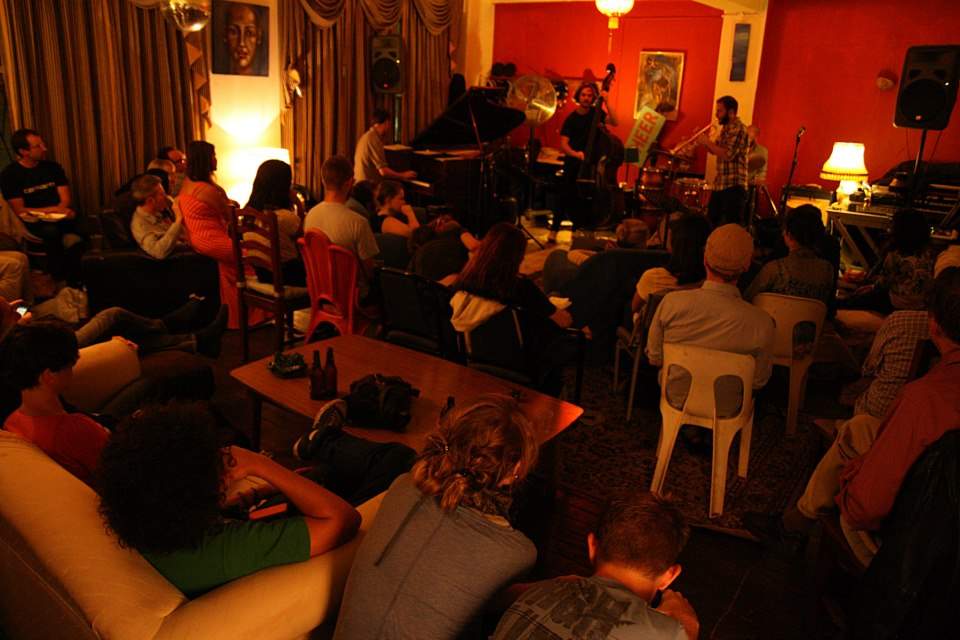 JAZZGROOVE @ 107 Projects
Where: 107 Redfern St, Redfern
When: Tuesday nights, 7.30pm
Cover: $15/$8 (members)
Jazzgroove was started in 1998 by a group of young improvising musicians who wanted to inject some vitality into Sydney's live music scene. Apart from running a record label, an annual festival and the prestigious JARA Award, the collective hosts a Tuesday night gig, which moved to 107 Projects in February. Each week is witness to exciting, original, unpredictable projects. Cushion-covered benches and couches are the seating options, and it's BYO. No need for arguments if you're down to the last beer, though — the Tudor Hall pub is just across the road.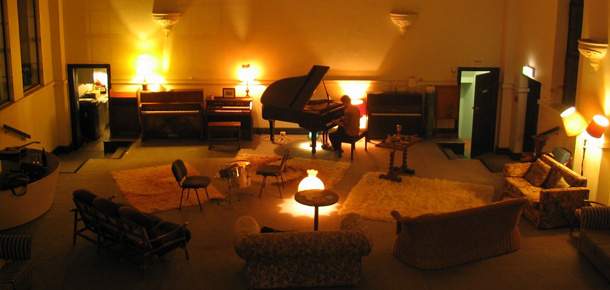 COLBOURNE AVENUE
Where: Cnr Colbourne Ave and St Johns Rd, Glebe
When: Thursday nights, 8pm
Cover: $20/$10 (conc.)
Checking out a gig at Colbourne Avenue is a bit like watching a private concert in your lounge room. The couches are so comfortable, you'd most likely fall asleep, were the music not so good. The only trick is, you have to be there early if you want to secure yourself a cosy spot close to the band. Organised by keys player Barney Wakeford, the room features an excellent piano and that rare asset — great acoustics. Noise levels are kept to a minimum because there's no bar — glasses are provided, but, like 107, it's BYO. Glebe Point Road has plenty of bottle shops and a nearby Thai restaurant is on-call for food deliveries.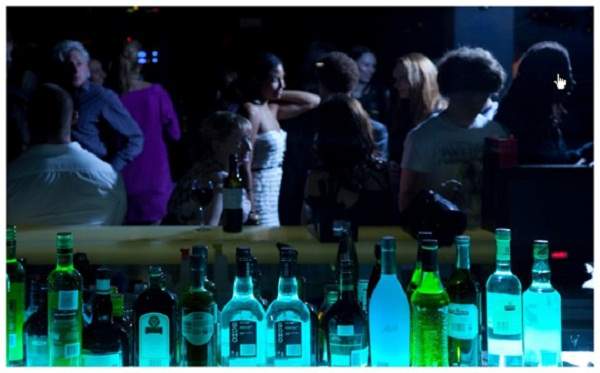 BLUE BEAT
Where: 16 Cross St, Double Bay
When: Various nights
Cover: Various
Blue Beat is one of those rare venues in which everything seems to sit just right. That probably shouldn't come as too much of a surprise, given that it is run by two of Sydney's live music gurus — Christopher Richards, who managed and booked The Basement for four decades, and Nicholas Rice, an expert promotions and venue consultant. The room has the feel of a classic jazz club, but with a classy, contemporary edge. A Steinway Grand graces the stage and the sound is always crystal-clear. Big name touring artists, like Mike Stern and Trombone Shorty, often appear on the bill.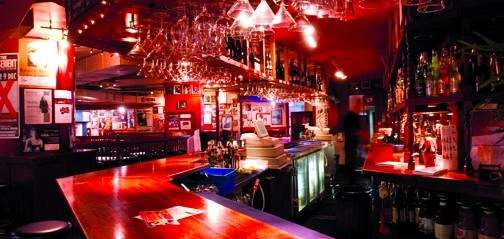 THE BASEMENT
Where: 7 Macquarie Place, Sydney
When: Various nights
Cover: Various
If you were to compile a list of all the artists to have appeared on The Basement stage, it would read like a Who's Who of Australian, if not international, jazz. Dizzie Gillespie, Herbie Hancock and Art Pepper are just some of the names you'd see. For years, the famous club was more or less exclusively devoted to improvised music; however, these days it forms just one part of a multifaceted programme. When jazz does happen at The Basement, it's usually of a high calibre, involving the likes of Vince Jones, The Necks and James Morrison. Securing a table close to the band usually requires a dinner reservation, but even if you're standing, you're always very close to the action.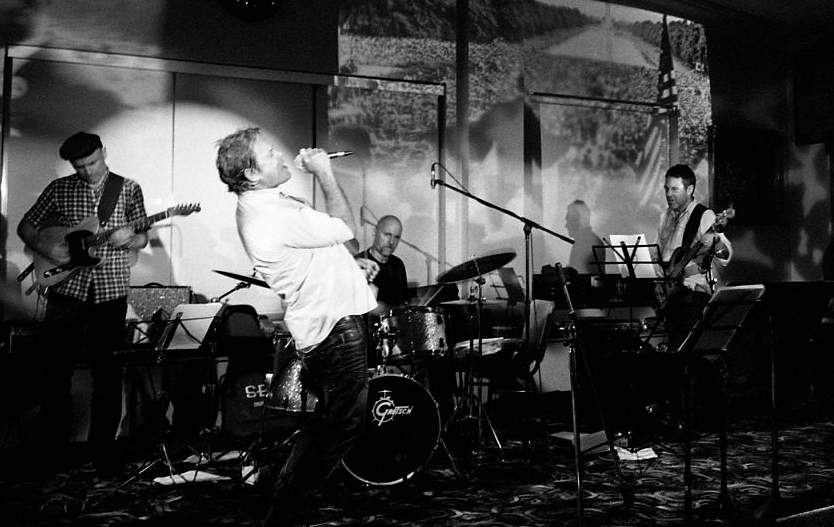 STARFISH CLUB @ CLOVELLY BOWLO
Where: 1 Ocean St, Clovelly
When: First Monday of every month, 7pm
Cover: $20
Kate Ceberano reading poetry, Jon Stevens performing the Stax repertoire, and Renee Geyer making a live ABC broadcast are just a few of the surprises that Starfish Club audiences have been treated to over the past 15 years. On the first Monday of every month, bassist/composer extraordinaire Jonathan Zwartz puts together an evening of live music that sees some of Australia's finest musicians in action, often breaking out of their usual artistic confines. Clovelly Bowlo's ocean views form the backdrop, delicious food is on the menu, and under-18s are welcome, as long as they're accompanied by grown-ups.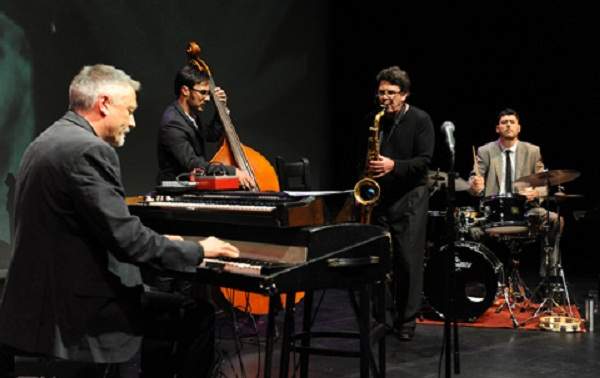 JAMES VALENTINE SUPPER CLUB @ THE GOLDEN SHEAF
Where: 429 New South Head Rd, Double Bay
When: Tuesday nights, 7pm
Cover: Free
Apart from pursuing a successful career as a broadcaster and writer, James Valentine has been playing jazz and rock saxophone for decades. In the early '80s he played with the likes of Jo Camilleri, Kate Ceberano and the Models. Every Tuesday, he takes his quartet to the Sheaf for a weekly Supper Club. A different special guest joins them on each gig, guaranteeing some unpredictable and exciting dynamics. Entry is free and dinner is available.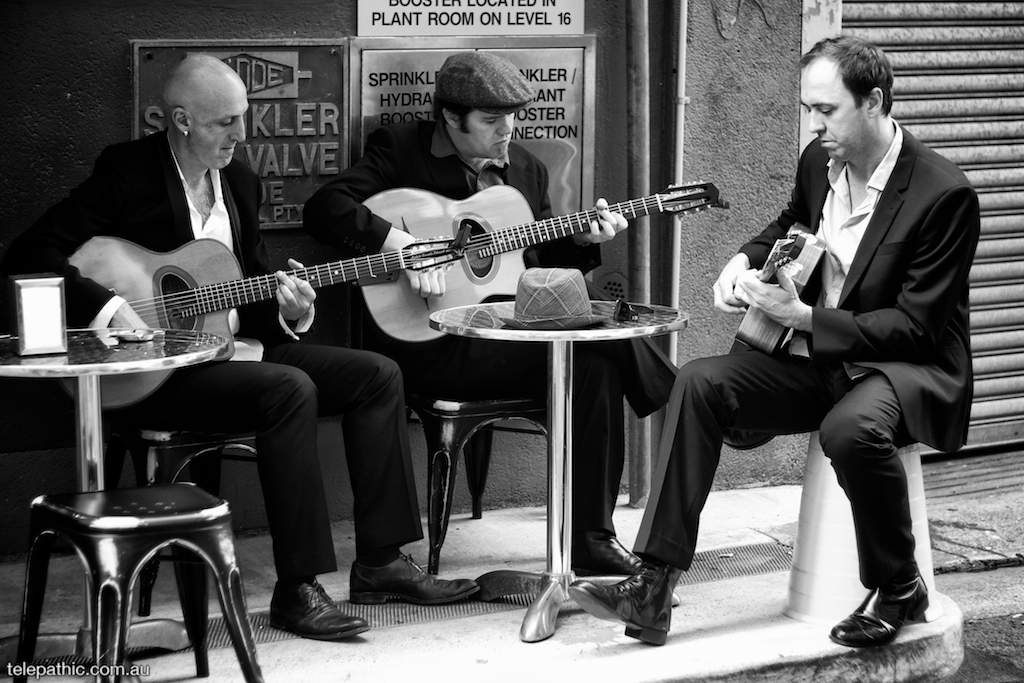 MR FALCON'S
Where: 92 Glebe Point Rd, Glebe
When: Wednesday nights
Cover: Free
Visiting Mr Falcon's feels a bit like wandering into some Bohemian bar in a Parisian back street. That's especially the case on Wednesday nights, when Gadjo Guitars bring their scorching gypsy jazz to the floor. Bar snacks are available, or you can have a meal delivered from Mengen Sofrasi Turkish Kitchen, which is just across the road. As far as alcohol goes, the cocktail menu is extensive. It's hard to resist the hot apple cider, served with spicy rum or bison grass vodka.

Published on August 19, 2013 by Jasmine Crittenden