The New Trailer for Dracula Comedy 'Renfield' Is One of the Rare Instances Where Nicolas Cage Sucks
Cage sinks his teeth into the most famous bloodsucker there is — and a monster of a boss.
Nicolas Cage can do anything and he has the filmography to prove it, spanning standout performances playing ex cons, con men, heartbroken lumberjacks, a version of Spider-Man, lonely paramedics, kooky dads milking alpacas, John Travolta, Elvis obsessives and himself. He made a mighty fine — and unhinged — undead obsessive back in 1988's Vampire's Kiss, too, which is the one Cage movie everyone needs to see if they only ever watch one Cage movie. And, 35 years later, he's now giving Dracula the good ol' Cage spin.
This might be one of the rare instances where Nicolas Cage sucks — but on purpose and in a good way, of course. Cage playing Dracula is a next-level idea, as sits at the heart of Renfield, which focuses on the titular minion and his toxic relationship with his bloodsucking boss.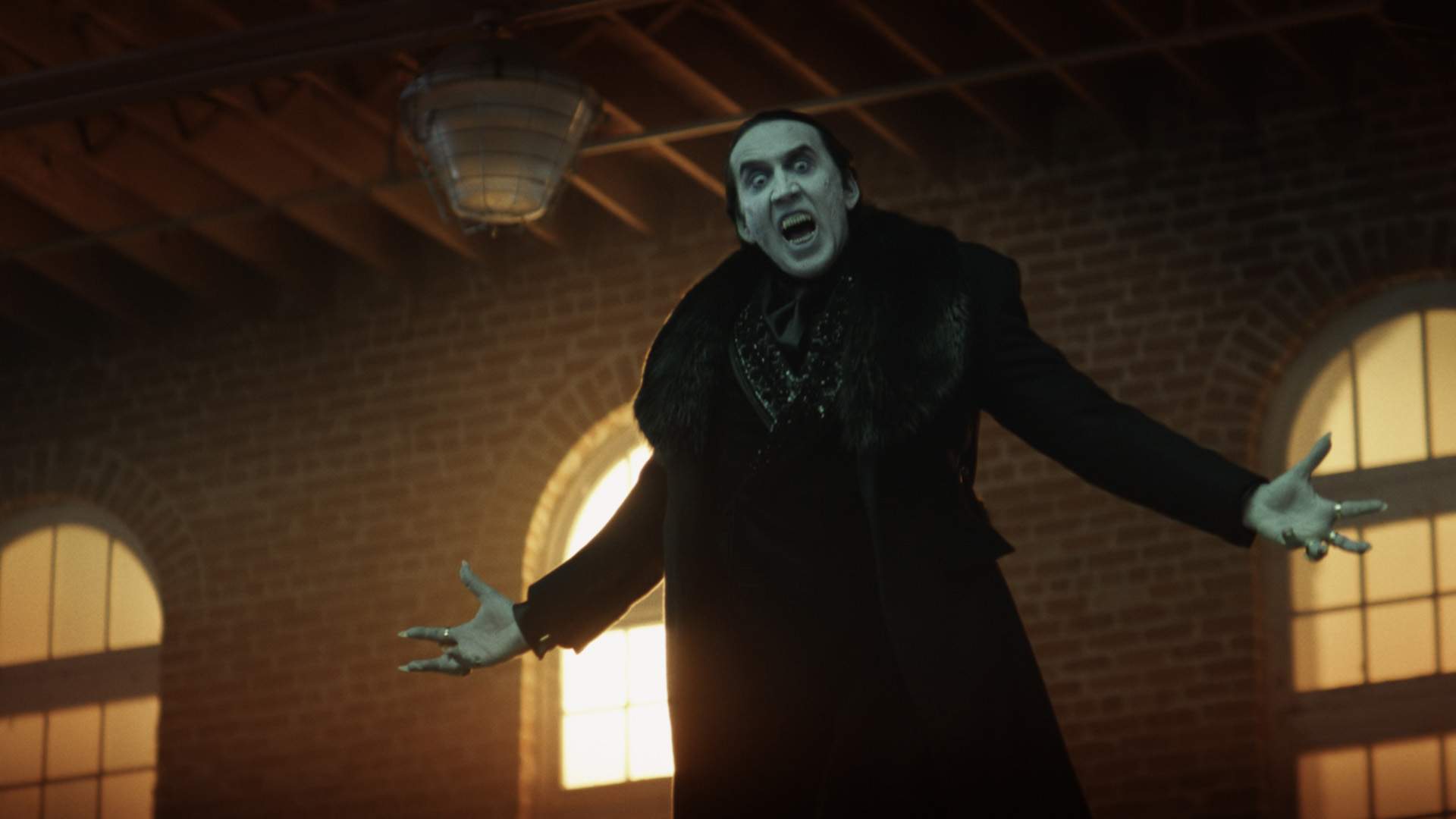 Giving audiences two Nicks for the price of one, Renfield boasts The Great's Nicholas Hoult as eponymous character, who is getting unsurprisingly tired of doing his master's bidding. Catering to a vampire's every whim for centuries, even when you're given considerable powers in return, is losing its bite for the literary offsider — who, like the Count himself, does indeed hail from Bram Stoker's iconic horror novel. But ending that relationship isn't going to be easy in Renfield, as both the first sneak peek earlier in 2023 and the just-dropped latest trailer make clear.
The film's namesake is already doubting his allegiances to the Dark One and the Lord of Death when he crosses paths with traffic cop Rebecca Quincy (Awkwafina, Shang-Chi and the Legend of the Ten Rings) and sparks fly — just as his employer does. Accordingly, in two early glimpses that big on camp, Renfield mixes up its horror-comedy by giving its lead a love interest. And, if you're feeling shades of Hugh Grant in Hoult's performance, you're not alone.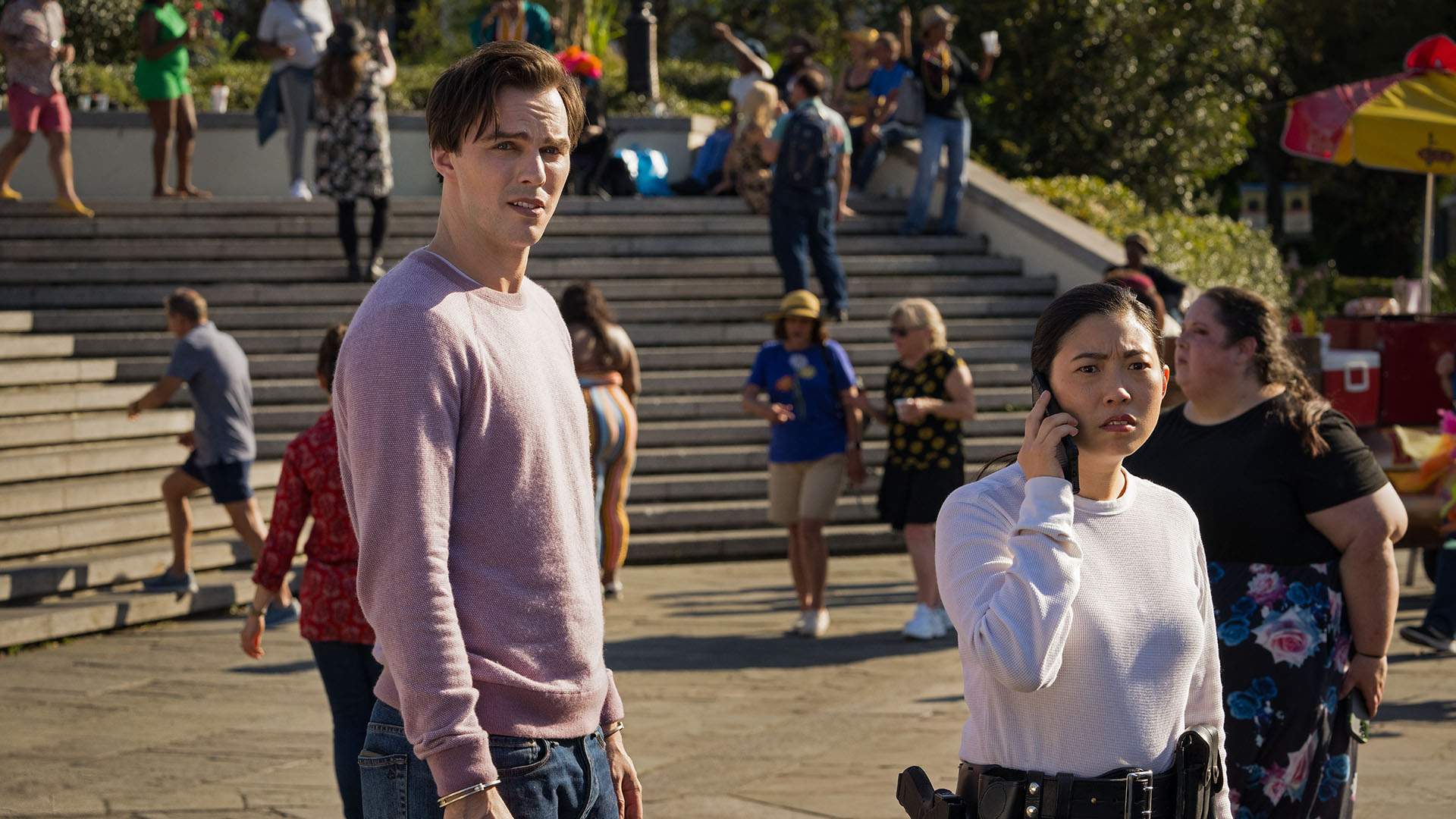 So far, Cage's Dracula doesn't run around the streets shouting "I'm a vampire! I'm a vampire! I'm a vampire!", as Cage did in Vampire's Kiss. Whether that ends up happening in Renfield won't be seen Down Under until the end of May.
Filmmaker Chris McKay (The Lego Batman Movie) sits in the director's chair here, working with a script by Rick and Morty writer Ryan Ridley based on an idea by The Walking Dead creator Robert Kirkman (an idea straight from everyone's dreams, too).
And, joining Cage, Hoult and Awkwafina on-screen is a cast that also spans Ben Schwartz (The Afterparty) and Adrian Martinez (The Guilty).
Check out the latest trailer for Renfield below:
Renfield releases in cinemas Down Under on May 25.
Concrete Playground Trips
Book unique getaways and adventures dreamed up by our editors