Spotify Has Just Launched Its Audiobooks Library with 300,000-Plus Titles in Australia and New Zealand
Your summer can now include listening to Aussie literary hits like 'The Dry' and 'Boy Swallows Universe' via Spotify.
For years now, picking something to listen by hitting up Spotify — or letting the service choose your tunes for you — has become a familiar routine for many folks. Prefer audiobooks instead of music or podcasts? Want to break up your soundtrack? The audio streaming service has just brought its new literary library Down Under, so you can now get more than 300,000 books pumped into your ears.
Spotify launched its audiobooks service in the US in September, but it has just become available in Australia and New Zealand — and the UK and Ireland as well — since Tuesday, November 22. That timing means that your lazy summer days can now include listening to Aussie hits like The Dry and Boy Swallows Universe on the sand, with the local rollout coming with relevant homegrown titles. Given the size of the library, however, there's clearly plenty more books to choose from.
Other titles include Harry Potter books, Stephen King's weird and wonderful bibliography, and everything from Where the Crawdads Sing and My Policeman through to tomes by Hannah Gadsby and Michelle Obama. The range is broken up into genres, and covers both fiction and non-fiction — so whether you want to catch up with Sally Rooney's Beautiful World, Where Are You or hear the late, great Archie Roach speak through his memoir, you've got options.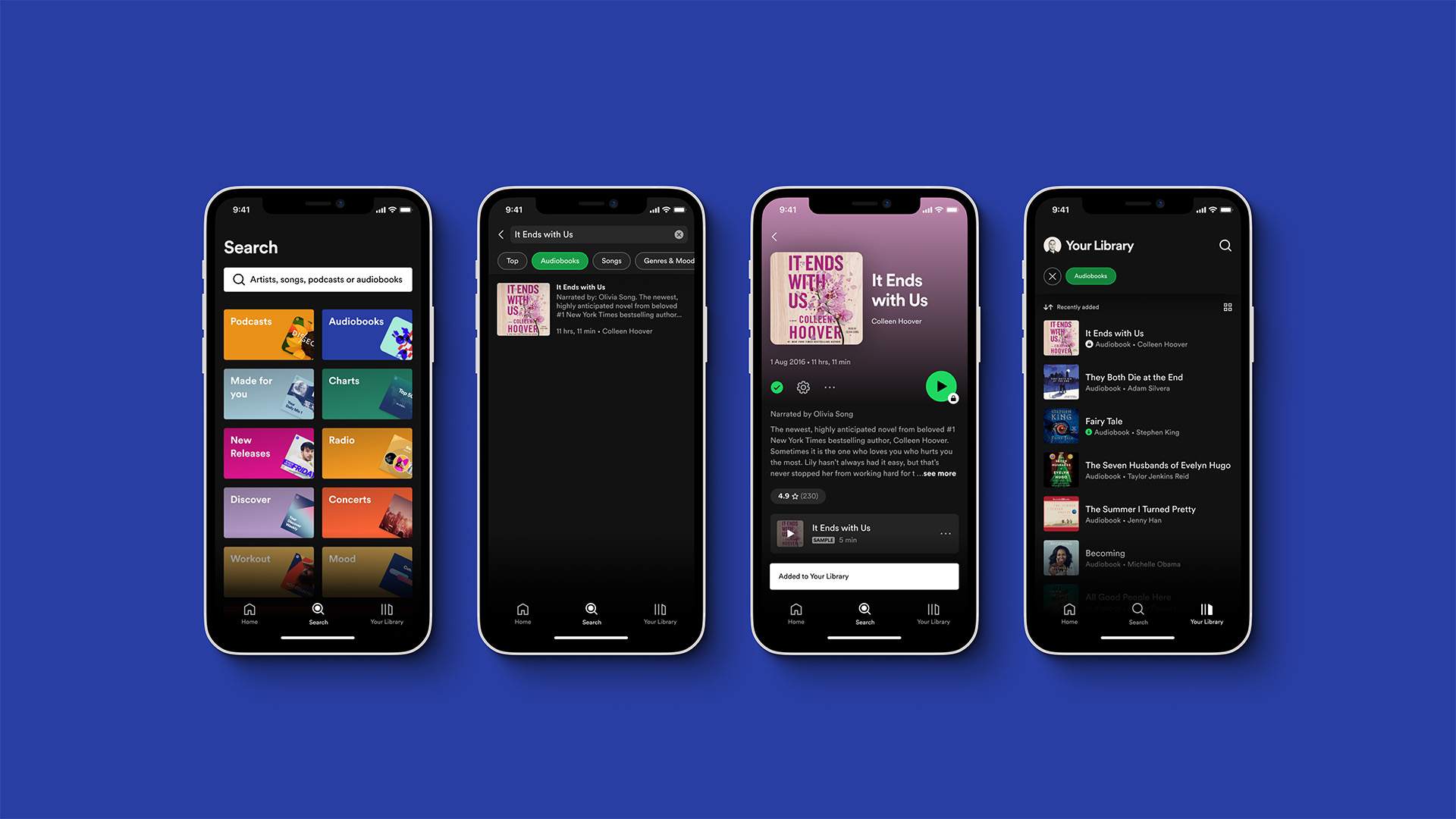 There is one big caveat, though: to purchase audiobooks, you do need to head to Spotify's website. No, you can't buy them via the app. That said, once you've forked out some cash for whatever titles you're keen on, you can listen to them in the app.
Spotify users can also download audiobooks, so that you can listen to them offline. And, so that you know where you're up to, there's an automatic bookmarking feature that saves your place. Fancy picking up the pace — the audiobook of speed reading — or slowing things down? There's a speed control function as well.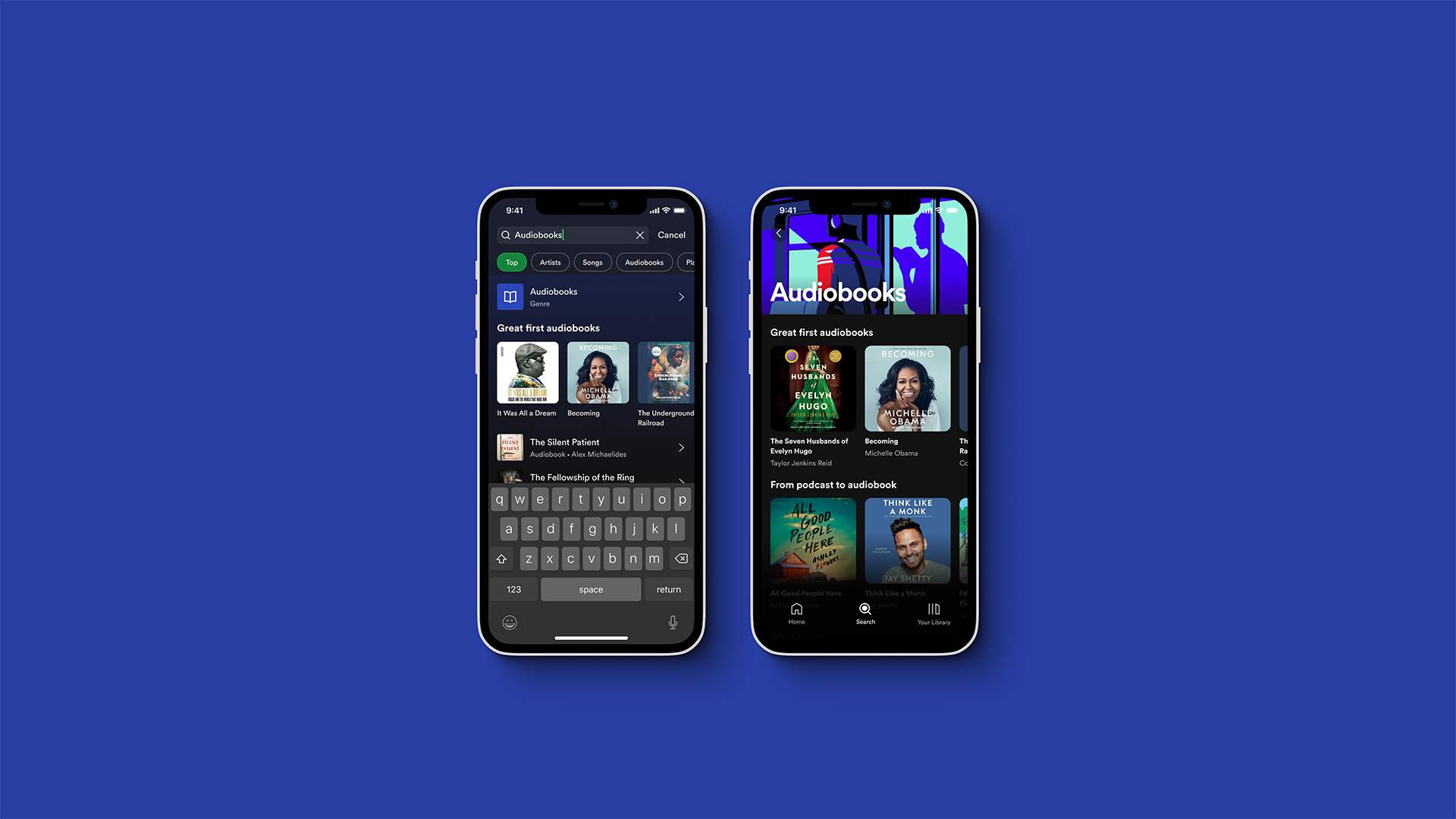 "We've always believed that the potential for audio is limitless, and we've been saying for a while now that our ambition is to be the complete package for everyone's listening needs," said Nir Zicherman, Spotify's Vice President and Global Head of Audiobooks and Gated Content, when Spotify launched its audiobooks offering in the US.
"Audiobooks are next to come into the picture because we see a substantial untapped market: while audiobooks represent just a six-percent–seven-percent share of the wider book market, the category is growing by 20 percent year over year. But what we're really excited about is providing a great new experience for listeners — introducing audiobooks to an audience of people who may never have tried them otherwise. By bringing audiobooks to Spotify, we have the opportunity to both grow the space as a whole and enrich listeners' lives."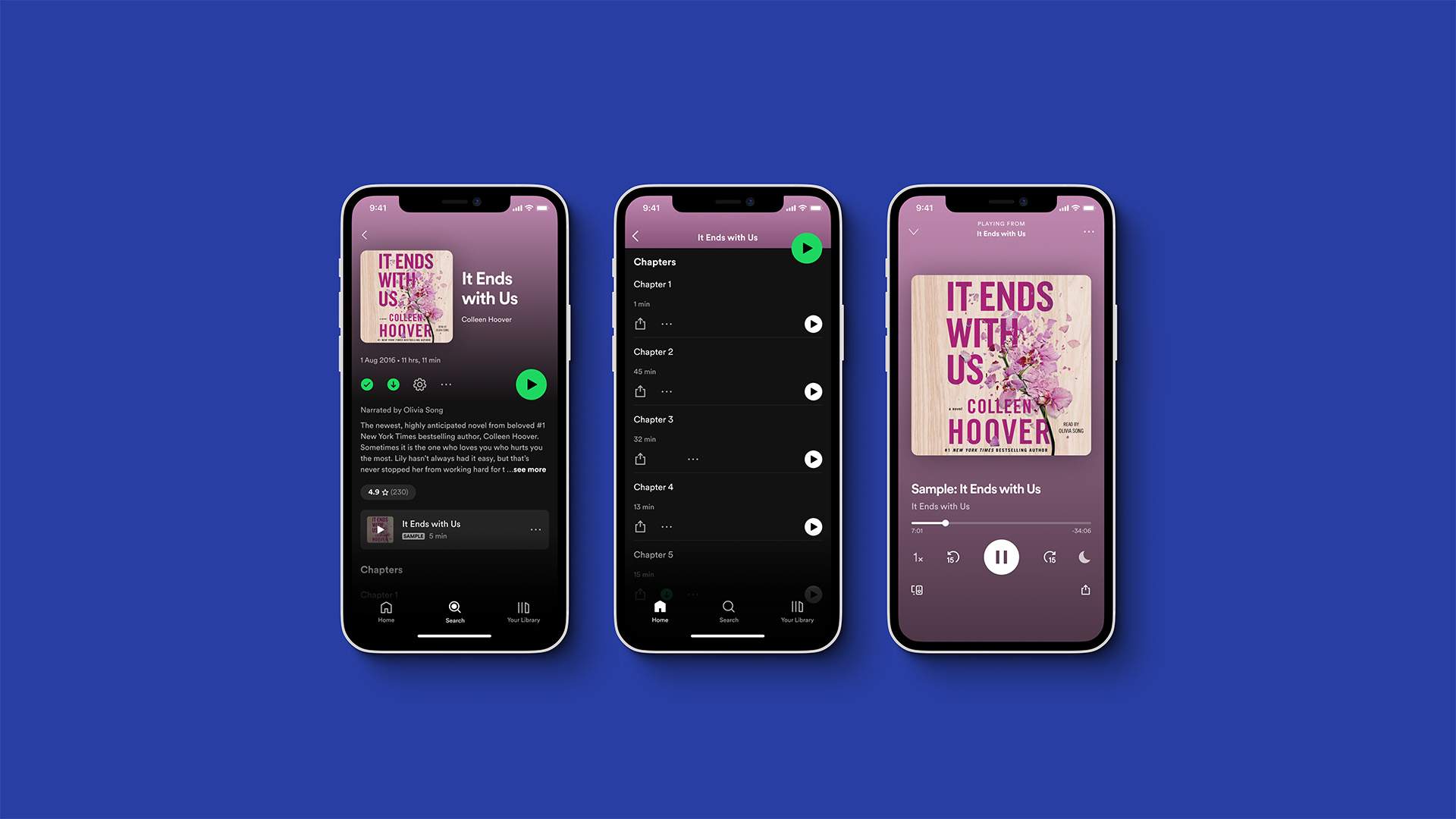 For more information about Spotify's audiobooks library, head to the platform's website.
Introducing Concrete Playground Trips
Book unique getaways and adventures dreamed up by our editors