A Theatre Buff's Guide To Sydney While Hitting Up All the Musicals in August
Line 'em up in a (chorus) line and sneak in a few cocktails and dance classes in between.
in partnership with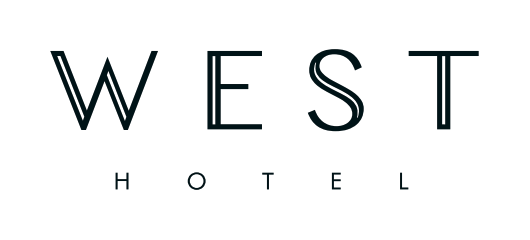 If you're a devotee of the theatre, then August is definitely your month in Sydney. There are shows galore, from Broadway classics such as Chicago and West Side Story to the musical productions of Bring It On at the State Theatre and Muriel's Wedding at Sydney Lyric Theatre.
Feet already tapping to the imaginary music? Well, it might just be time to book yourself in for a theatre-themed staycation. Line up all the shows you want to check out and book into the luxurious West Hotel on Sussex Street, part of the Curio Collection by Hilton to be your home away from home. The new hotel is based on Sussex St in the CBD, conveniently close to the theatres, and a heap of bars, cafes and restaurants that you can visit in between shows.
ENJOY A DAZZLING PRE-SHOW DINNER
There's nothing worse than sitting through a show you're absolutely loving, except you can't concentrate properly because your tummy is rumbling. Avoid the discomfort by calling into one of these venues before the theatre doors open.
The minimalist share plates at Poly in Surry Hills are a failsafe choice if you're heading to the Capitol Theatre. And before any State Theatre show, a sumptuous Italian feast at QT Sydney's low-lit, elegant Parlour Cucina is just the ticket. If you don't feel like dining at the Star Casino eateries before heading to the Lyric Theatre, it's worth trying out the evening tasting menu at the gracefully European-inspired Pyrmont wine bar Bar Clementine. Finally, if you're seeing West Side Story at the Sydney Opera House and want to really make a night of it, there's no better choice than Bennelong's Big Night Out set menu, which features high-end versions of Aussie favourite (yes, including Bennelong's famous lamington dessert) for $170 a head.
DEBRIEF POST-SHOW OVER A COCKTAIL
Everyone knows that after you leave the theatre, you are feeling alive and filled with melodious energy. So, it's the perfect time to head to a nearby bar with your theatre buddy and discuss all your favourite moments from the stage spectacular you just witnessed.
If you're seeing Chicago at Capitol Theatre, then head to Haymarket's Bancho Bar for a Japanese-inspired cocktail and some delicious katsu skewers. After an Opera House show, stop by Kittyhawk, which is just a quick walk up Macquarie Street, to find a Parisian military-themed bar with a seriously interesting cocktail list.
Solander Dining and Bar is a top spot to hit for a gab and na Aussie botanical cocktail after seeing Muriel's Wedding at Sydney Lyric Theatre, while mezcal bar Cantina OK! is an ideal place to check out after a visit to the State Theatre. It's only a six-minute walk back home to your lavish room at West Hotel, too.
HAVE A TRUE BEHIND-THE-SCENES THEATRE EXPERIENCE
If you always dreamt of being a performer (but unfortunately lacked the voice or moves), this is your chance to take a peek behind the stage curtain. On the Sydney Opera House backstage tour, you'll not only be guided around all the backstage nooks and crannies but also regaled with behind-the-scenes stories of performers and shows that have graced the stages. Plus, you'll also get finish your tour with a delicious breakfast in the Green Room (typically the domain of crew and performers).
If that's not enough to delight your operatic senses, The Opera Centre in Surry Hills also offers tours. This is where sets, costumes and props are made for some of Sydney's biggest productions, so you'll get to poke around the production workshops and see the huge amount of work, talent and skill that goes into staging the productions you adore.
HANG OUT WITH LOCAL THESPIANS
Ask any aspiring actor or beloved Aussie thespian — certainly anyone in the Sydney theatre scene — and they'll tell you the same thing: there's nowhere better for a schooner than Woolloomooloo icon The Old Fitzroy Hotel. The Old Fitz, recently taken over by new owners, houses Australia's only 'pub theatre' — the stage of which has welcomed some of Australia's most beloved acting talents.
The regulars, many of whom graced the stages of a bygone era or wrote some of Sydney's best local productions, are part of this pub's furniture and their stories will no doubt delight. Enjoy a classic British pub feed on the back patio, then head to the front tables to see if any of the regular famous Aussie faces will be joining you.
HEAD TO A JAZZ BAR IF YOU CAN'T GET 'ALL THAT JAZZ' OUT OF YOUR HEAD
If you're one of the many heading to the Capitol Theatre to see the Broadway classic Chicago, then chances are you'll spend the following few days with 'All That Jazz' on unrelenting repeat in your head. The only way to resolve that, in our opinion, is giving your noggin what it's asking for: all the jazz.
Hit up Marrickville jazz haunt Lazybones Lounge or, if you need something a little closer to the city, Venue 505 is a quintessential Surry Hills jazz bar that's only a 10-minute drive from West Hotel. And if you're free on a Sunday night, Moya's Juniper Lounge in Redfern has all the live jazz you could ever want — plus $10 negronis.
GET A DOSE OF SHAKESPEARE AT A PUB
Shakespeare shows probably conjure up visions of stuffy playhouses and equally stuffy patrons — but, historically, performances of the Bard's work were much less refined. So bringing Shakespeare shows back to their roots in pubs is exactly what the creators of Bar'd Work, Chris Huntly-Turner and James Haxby, set out to achieve. The Shakesbeer Sessions happen at pubs all around Sydney — the majority of which are a quick 10-minute drive from West Hotel, like the aptly named Shakespeare Hotel or The Glenmore — so check out the calendar here to see what tragicomedy is on the books next.
BELT OUT YOUR FAVOURITE TUNES AT A KARAOKE BAR
You've just exited the theatre doors with music in your heart and your head is filled with show tunes — maybe the catchy cheerleading chants from Bring It On, the Broadway classics of Chicago or West Side Story or the hits of ABBA beloved by the titular character in Muriel's Wedding. What do you want to do more than anything? Do your own star performance, of course.
Luckily, Sydney has plenty of options. You and your show buddies can share the glass karaoke room and giant Japanese katsu at Bang Bang or head to Goros for a private room and plenty of Japanese cocktails and bar snacks. If you want to kick on, Sydney institution Ding Dong Dang has plenty of private karaoke rooms so you can continue to get boozy and belt out 'Mamma Mia' into the wee hours.
HAVE AN AUTHENTIC NYC DINING EXPERIENCE AFTER SEEING 'WEST SIDE STORY'
If you've got your tickets in-hand and are eagerly hanging out to see West Side Story at the Opera House, make the wait little more bearable with a tasty NYC-inspired meal.
For a proper NYC bagel that emulates the pastrami monstrosities from Katz's Delicatessan, head to Brooklyn Boy Bagels in the CBD. If you're after a long, boozy lunch, NYC-inspired cafe Bowery Lane is a perfect choice, offering hickory-smoked salmon on rye, juicy pork cutlet and an impressive wine list with plenty of drops from the US. Or for dinner and a drink, head to Employees Only — this delightful underground venue is the Sydney outpost of the award-winning New York speakeasy. It's serving up monterey jack cheeseburgers, marrow poppers, caviar service with blinis and, of course, world-class cocktails. Don't worry if you have one too many — your room at West Hotel is only a few minutes away.
PRACTISE YOUR BEST 'CELL BLOCK TANGO' WITH A THEATRE JAZZ DANCE CLASS
If you can't stop those feet from tapping and sashay-ing around the streets after seeing Chicago, it might be worth investing an hour in a theatre jazz class at the Sydney Dance Company. This dance school has regular drop-in classes, which is perfect if you get an undeniable urge to cell block tango all of a sudden. And don't fret about your skills — classes range from experienced and beginners, so you don't have to be Bob Fosse to join in.
GO 'OFF-BROADWAY' AND EXPERIENCE SYDNEY'S SMALL THEATRE SCENE
Sydney is obviously known for its gorgeous theatres and established production companies, but it also has an impressive small theatre scene.
If you have spare time in between shows, it's worth checking out what's on offer at Giant Dwarf in Redfern — a Sydney favourite for comedy. Meanwhile, Griffin Theatre and Eternity Playhouse, both in Darlinghurst, offer impressive local productions in intimate settings. If you're after something a touch more indie and underground, head to the New Theatre in Newtown, which has been home to the non-conformists who act purely for the love of it since the 1930s.
 Make your mini musical-themed break easy with a stay at West Hotel and discover more of the city's showbiz-style happenings.
Top Image: The Glenmore.
Concrete Playground Trips
Book unique getaways and adventures dreamed up by our editors