We're All Alright: Netflix Has Renewed 'That '90s Show' for a Second Nostalgic Season
The sequel series to 'That '70s Show' will return to Wisconsin for another round of 90s teen antics.
If you've been hangin' out down the street again, getting a huge blast from the past from That '90s Show in two ways — as a sequel series to That '70s Show and as a jump back to its titular decade — then you've been enjoying one of 2023's most easy-to-binge new shows so far. And, you can now make a future date to do the same old thing you did over the past few weeks. This follow-up is keeping on keeping on itself, with Netflix renewing That '90s Show for season two.
"Going to Point Place last season was a real treat for all of us. We're thrilled to return," said co-creator and executive producer Lindsey Turner to Netflix's Tudum website.
"We here in Point Place are thrilled that we're doing a second season," added co-creators and executive producers Bonnie and Terry Turner, who were also behind That '70s Show (and, fitting the multigenerational theme of the ongoing franchise, are Lindsey Turner's parents). "We'd like to thank all of the fans old and new for tuning in. We're truly grateful," they continued.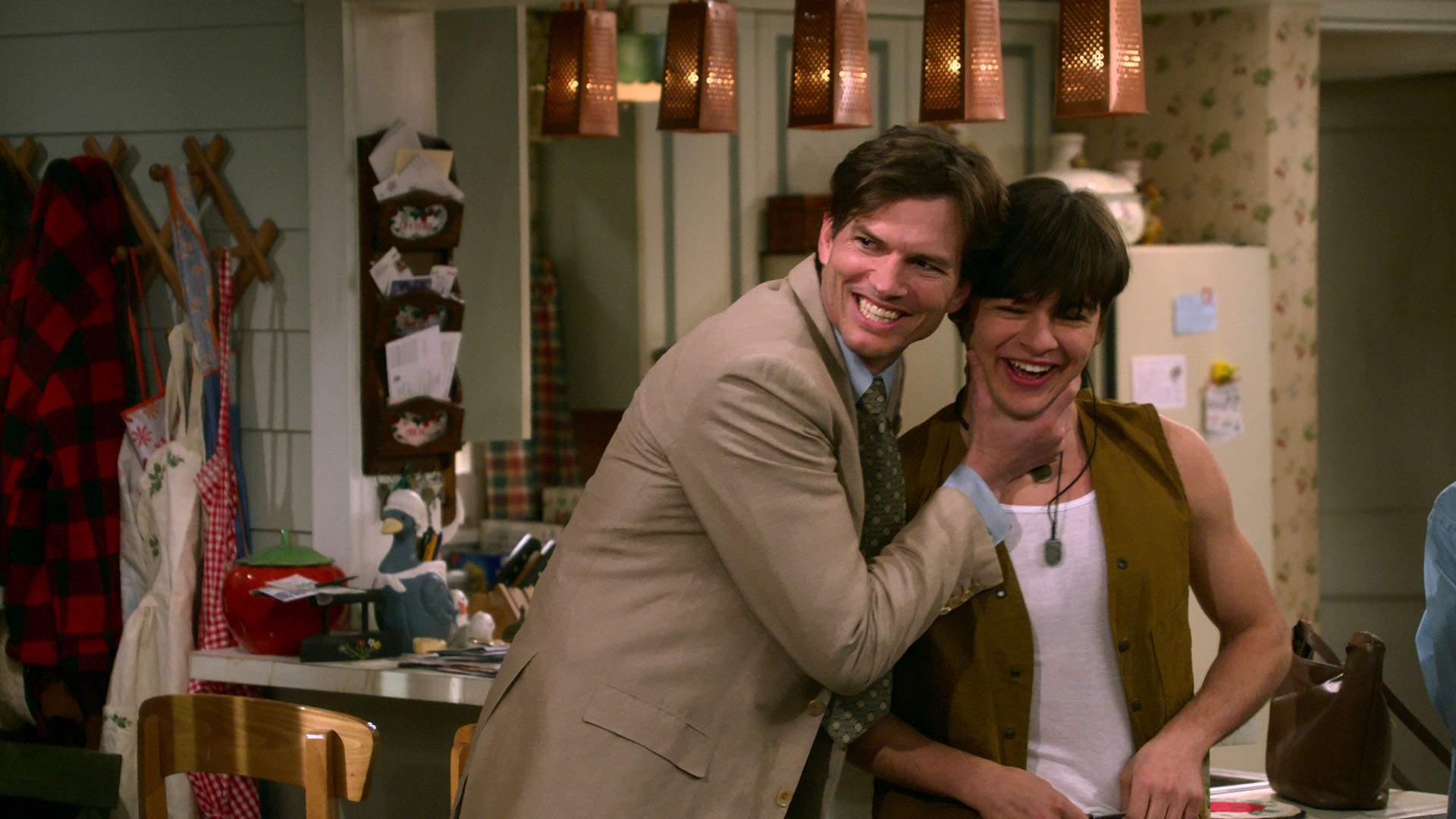 That '90s Show's first season hit Netflix in mid-January, arriving 17 years after its predecessor wrapped up after running from 1998–2006 — and bringing a new take on That '70s Show's Cheap Trick-sung opening theme tune along with it. This time, teenager Leia Forman (Callie Haverda, The Lost Husband) and her friends are the focus, after she decides to spend the summer of 1995 saying "hello Wisconsin!" at her grandparents Kitty (Debra Jo Rupp, WandaVision) and Red's (Kurtwood Smith, The Dropout) house.
Accustomed to feeling like she doesn't fit in back in Chicago, Leia — the daughter of Eric Forman (Topher Grace, Home Economics) and Donna Pinciotti (Laura Prepon, Orange Is the New Black) — finds a much-needed connection during her Point Place stay. That's where the elder Formans' neighbours Gwen (Ashley Aufderheide, Four Kids and It) and Nate (Maxwell Acee Donovan, Gabby Duran & The Unsittables) come in, as well as Michael Kelso (Ashton Kutcher, Vengeance) and Jackie Burkhart's (Mila Kunis, Luckiest Girl Alive) son Jay (Mace Coronel, Colin in Black & White), plus the witty Ozzie (Reyn Doi, Barb and Star Go to Vista Del Mar) and Nate's super-smart girlfriend Nikki (Sam Morelos, Forgetting Nobody).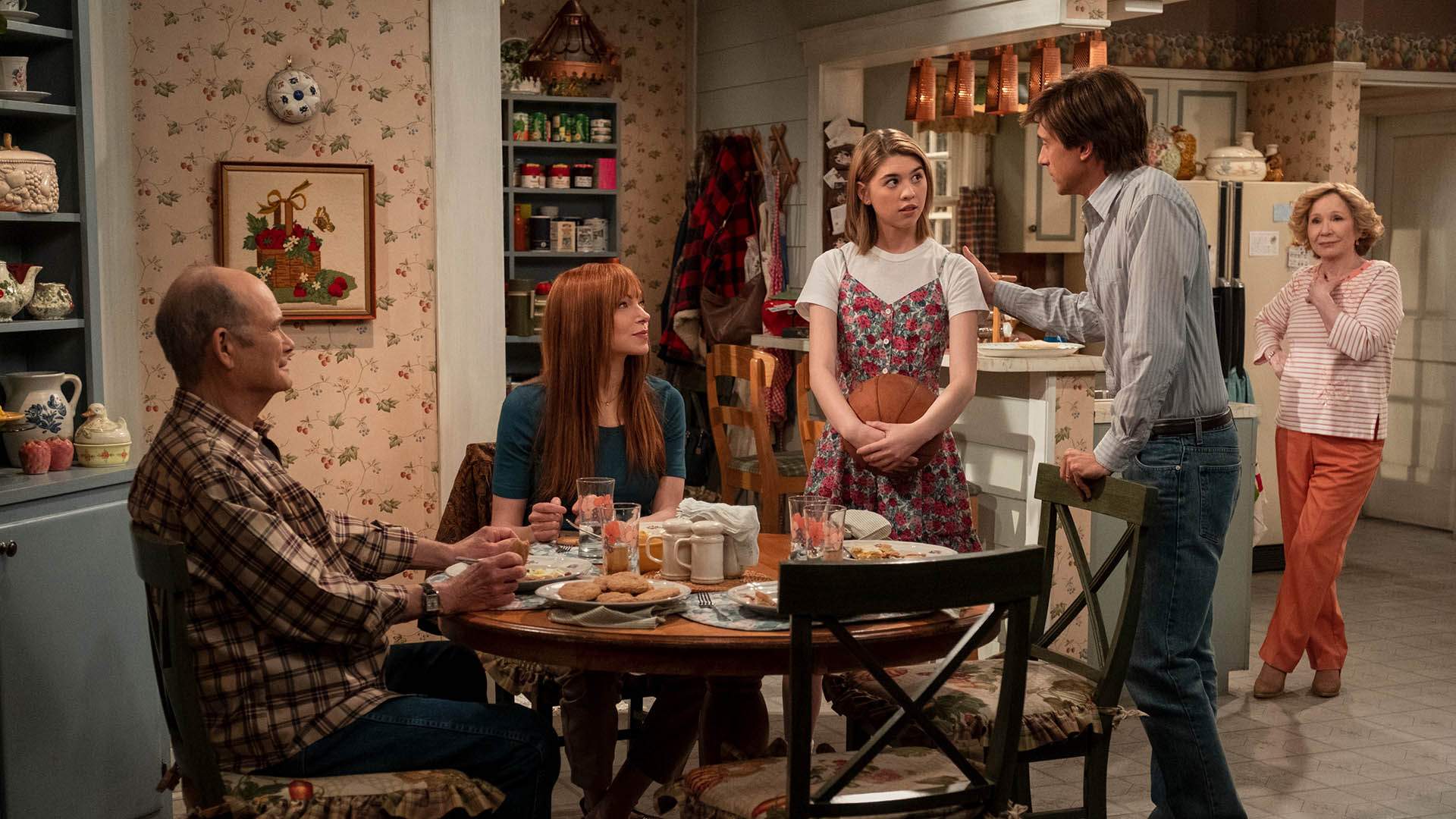 While Rupp and Smith are main cast members again in That '90s Show, the bulk of the OG crew —  including Wilmer Valderrama (NCIS) and Tommy Chong (Color Out of Space) — only make brief appearances. That '90s Show's overall formula is the same, but it's firmly devoted the new group of high schoolers making the most of the Forman family basement.
Netflix hasn't announced when That '90s Show will return for season two but, when it does, the series will be set during the next summer.
"We can't wait to return to Point Place for another summer of laughs and surprises. Hello, 1996!," said co-creator, executive producer and showrunner Gregg Mettler.
Check out the trailer for That '90s Show below:
That '90s Show streams via Netflix. Read our full review of season one.
Images: Patrick Wymore/Netflix © 2022.
Concrete Playground Trips
Book unique getaways and adventures dreamed up by our editors